Spicy Vegan Sesame Noodles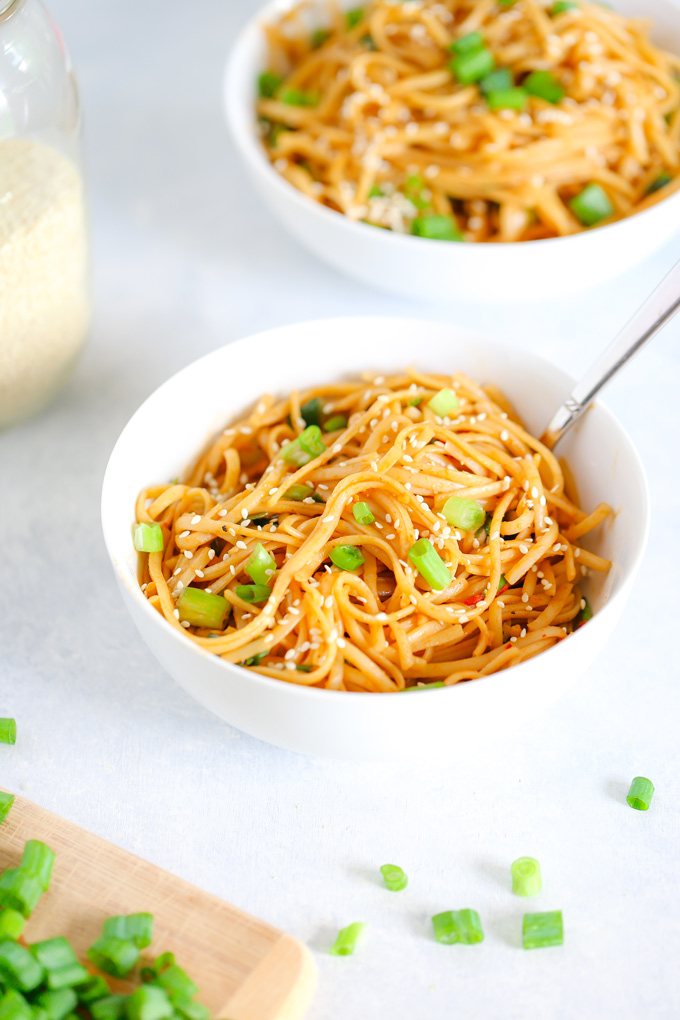 *Recipe Video Tutorial Below*
What I like about Spicy Vegan Sesame Noodles are that they're super easy to make, done in 15 minutes, and you can make it without the spice if you'd like. It's one vegan dinner recipe that's in our weeknight dinner rotation for sure. Plus who doesn't love noodles or pasta?! I mean, I'm clearly not afraid of the carb.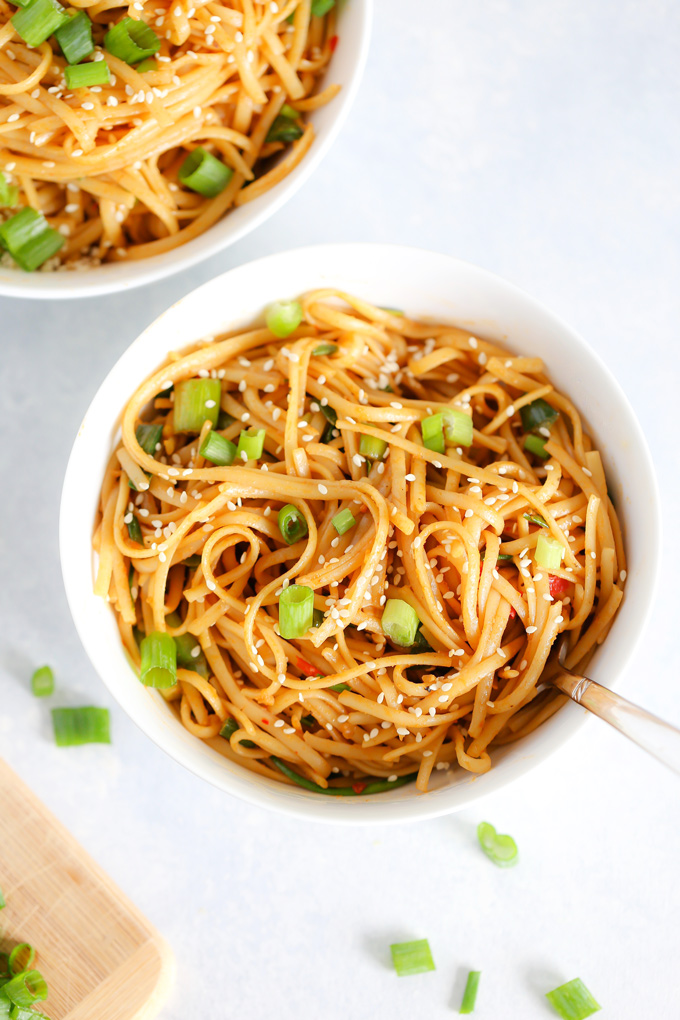 When I make this I use a whole pound of pasta. I'm one for leftovers and I fancy cold pasta every now and then. What's great about this recipe is that you can make as much or as little of the sesame sauce as possible. You can either add in the harissa or choose not too. Peanut butter would be good in this too, but that's if you're looking for that peanut type flavor.
I'm always posting recipes on Instagram in my insta stories. I love your feedback on what you want posted and what recipes you're looking for. This one was a hit and requested asap.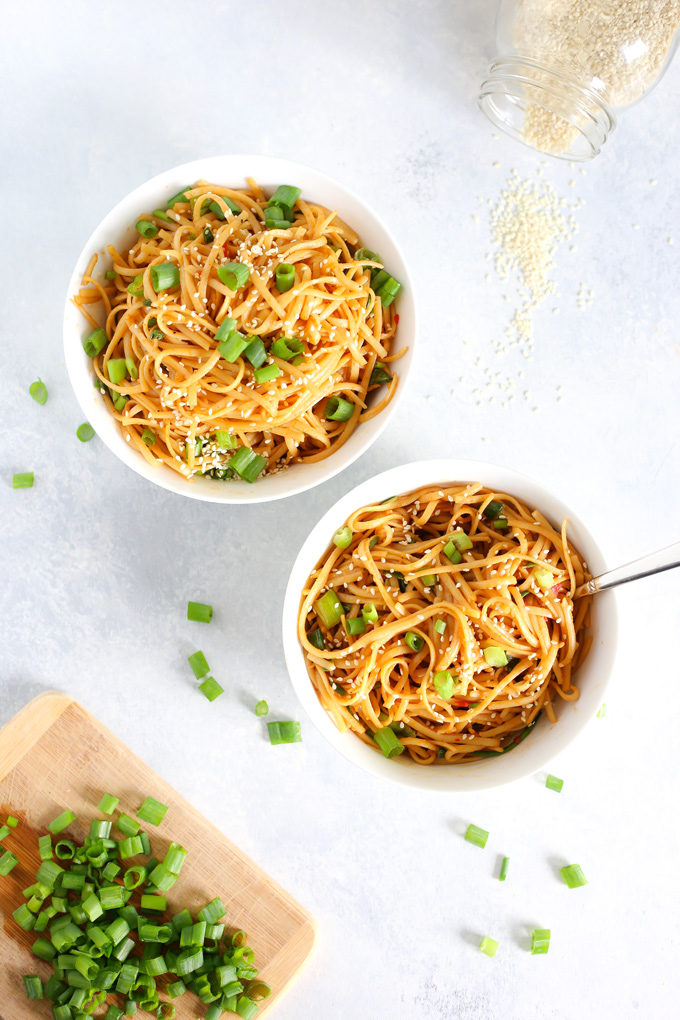 I make most of my meals with the nutritional info in mind. I like to eat consciously not just mindlessly. Eating foods I know will help my body and my family's body flourish is my aim most of the time. Sesame seeds, bragg liquid aminos, green onions, garlic, these are all ingredients that do the body good. They all have amazing benefits.
Health Benefits of Sesame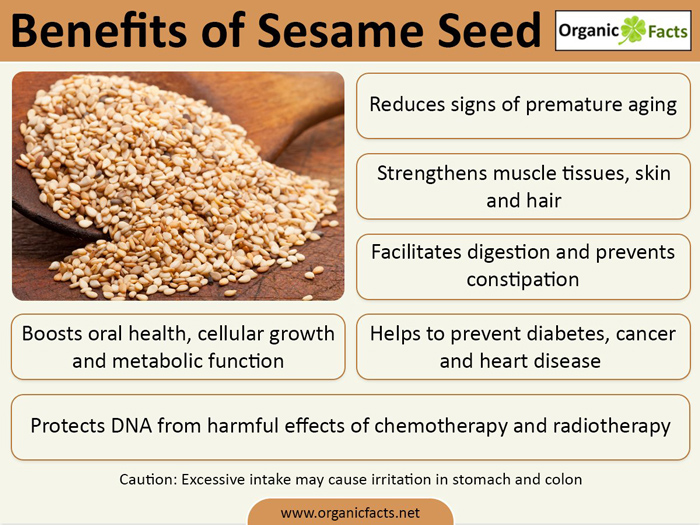 photo courtesy of organicfacts.net
Sesames seeds although small come packed with a huge nutritional punch. They help fight against anxiety, reduces blood pressure, great for hair skin and nails, high in protein (right!!), helps with prevention against diabetes, great for eye health (think eclipse), bone health, and so much more!
Another great thing about them is they're great for pregnant or expecting moms and woman who are already mothers. A sesame oil massage improves growth in infants and improves sleep. Rashes on a baby's skin—especially where the diaper is—can be protected by rubbing sesame oil on the skin. As a bonus, sesame also helps reverse dry skin. Which makes it good for anti-aging and holding off those wrinkles we all dread.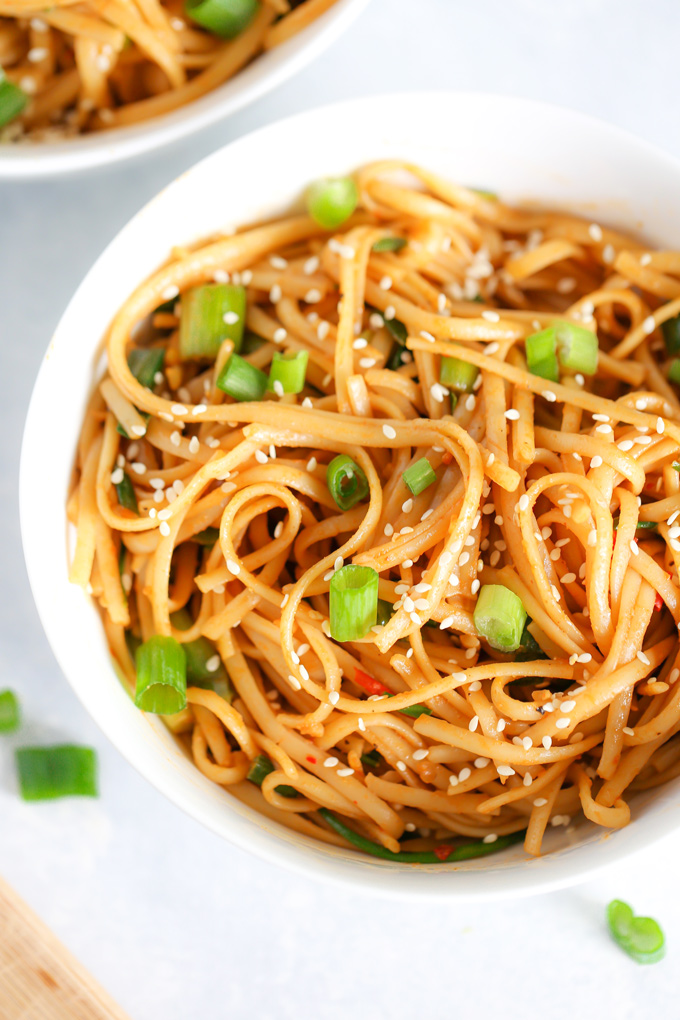 I love putting these videos together for you so you can see how easy the steps are!
These types of meals are so much fun for the whole family. Kids love noodles, it can get a little messy but it's so much fun. And we should all enjoy ourselves while we're eating and not having to worry about anything other than what we're fueling ourselves and our families with.
I'm always posting on Instagram so be sure if you're not already to head over there and give me a follow!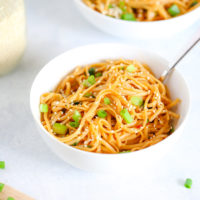 Spicy Vegan Sesame Noodles
Recipe comes with video tutorial (see above). An easy to make weeknight dinner made with a pasta or noodle of choice and some easy to put together spices.
Ingredients:
1 pound linguini (or any pasta/noodle of choice)
1/3 cup Bragg Liquid Aminos
4 cloves garlic, minced
1 tbsp ground ginger (or less of you prefer)
2 tbsp rice wine vinegar
1 tbsp toasted sesame oil
1 tsp extra virgin olive oil
1 tsp harissa sauce (optional)
1/2 cup green onions, chopped
salt/pepper to taste
sesame seeds to top with extra green onions
Directions:
Cook pasta according to package instructions.
While the pasta is cooking mix all sesame sauce ingredients together.
Drain pasta when done and add to the sesame sauce. Coat noodles evenly.
Top with sesame seeds and extra chopped onions to garnish.
Serve immediately and Enjoy!
~Pin This Recipe~