Vegan Cranberry Orange Loaf Cake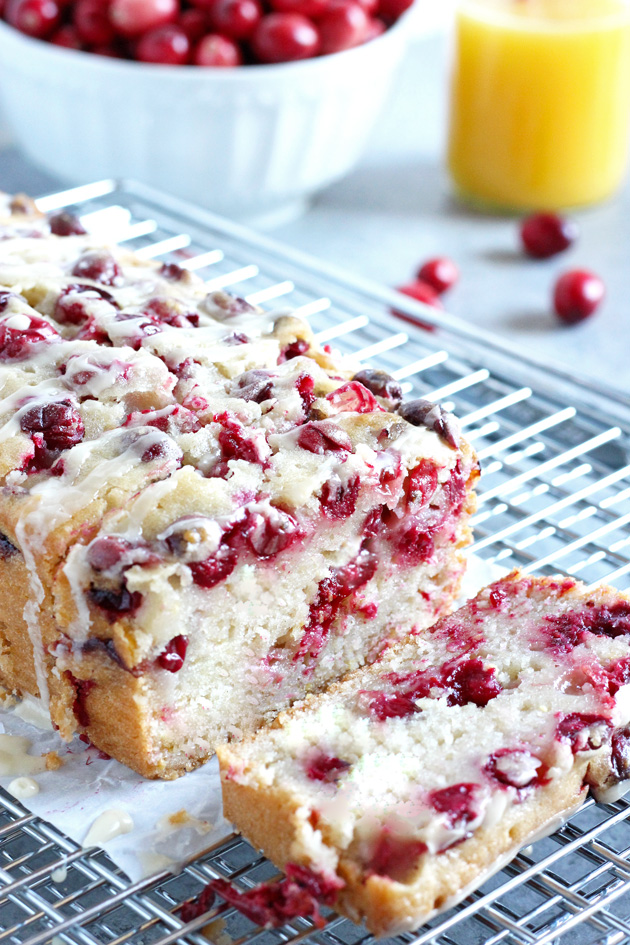 If you follow me on Instagram then you saw my post yesterday on that big bowl of cranberries. It was a sneak peak if you will into today's recipe. Vegan Cranberry Orange Loaf Cake! I know I know, she's a dazzler. It's called a "loaf cake" because it's shaped like a loaf but tastes like a cake. A win win one might call that. 😉
I have to be honest, I'm not usually a tartsy kind of gal. I like things reeeal sweet. My husband and son on the other hand they love all things tart and sour. Like, I just can't. However, when I bake with cranberries or fruits on the tartsier side like raspberries even, I find they are much more sweeter baked than when they are raw. Also it's in a loaf cake, and I love loaves and I most certainly love cakes. Basically what I'm trying to say is I can dig a cranberry cake. Could ya blame me? I mean, LQQK at it.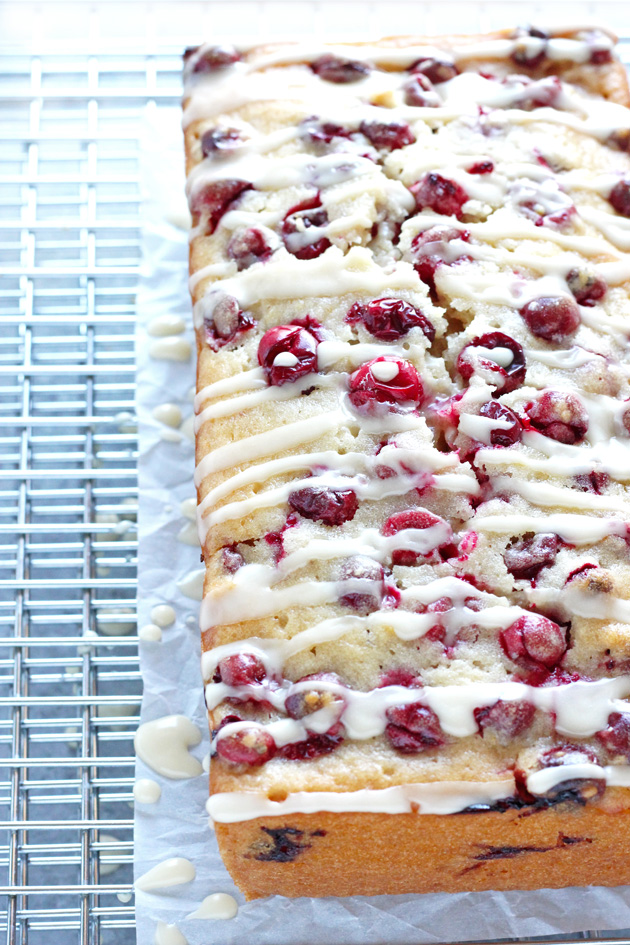 This recipe was adapted and inspired by Two Peas & Their Pod. Their Orange Cranberry Bread just had me like whao, so I just veganized it.
Thanksgiving is literally tomorrow. Literally. This loaf cake is 1-2-3, easy peasy. The baking time is lengthy but waiting is the hard part. It's not overly sweet and not overly tart-ish. It has a perfect balance between the two which I love. Plus I enjoy orangey flavors in baked goods too. Does anyone else love that? Oranges really get me, maybe it's the vitamin C, who knows. Anyway…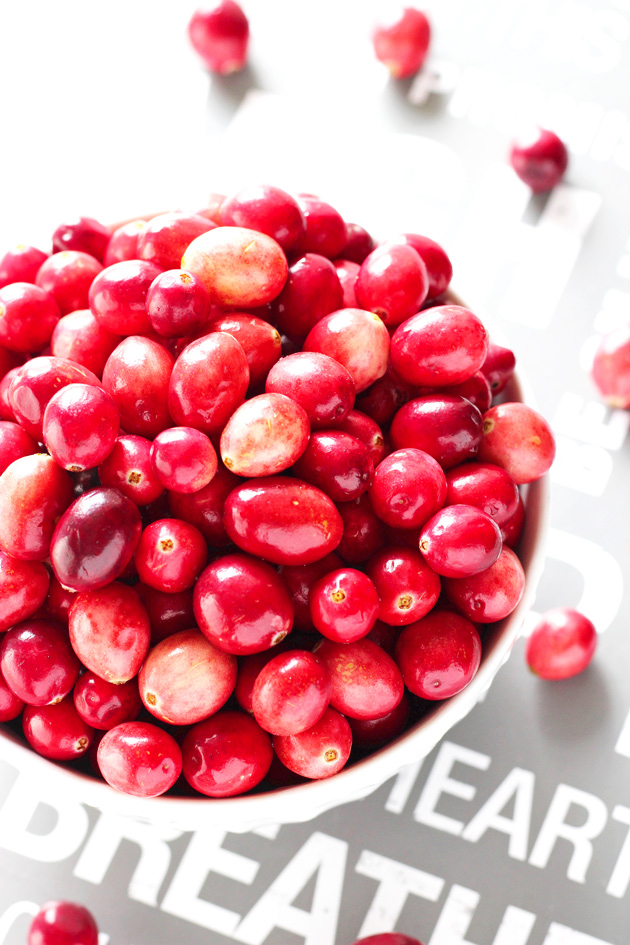 Just a quick tip on cranberries. Ever notice the color of your foods? Well, each color means something. Like red foods are high in lypocene, and orange hued colored fruits and veggies are high in (beta) carotenes.  Both are high and powerful antioxidants that fight off free radicals that can damage our DNA structure and cells.
Which brings me to my next point, cranberries are indeed a fruit! Yes, a fruit. Most people misconstrue these lovelies for a veggie because of what they are most typically served with. It's a famous side come Thanksgiving, sitting close to mashed potatoes, green bean casseroles and such. So I get where it could be misleading. But not to worry, still good for ya. 😉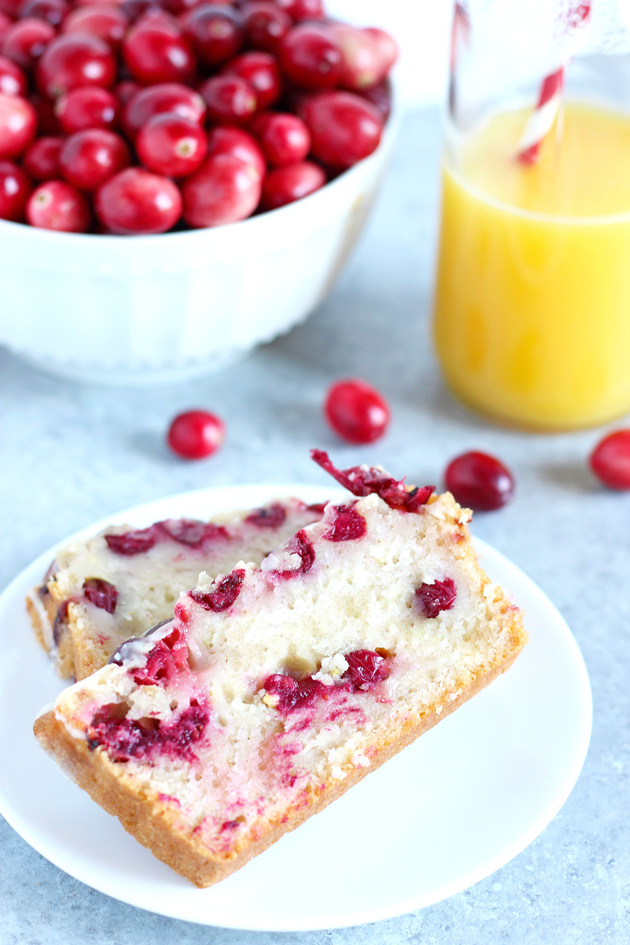 Ok so back to the recipe. You can use freshly squeezed orange juice or an organic ready made juice. You can use the zest of one orange or you can just keep it out if that's waaay to much for you. I only used half of what the recipe called for, so instead of using the zest of a whole orange I used only half.
Just as I'm writing this I have got to say this might be one of my favorite loaf cakes. I had to make two! It really is that good. I bet you could even nix the cranberry orange all together and make a raspberry loaf cake out of this. O My G, how yum right!? 😀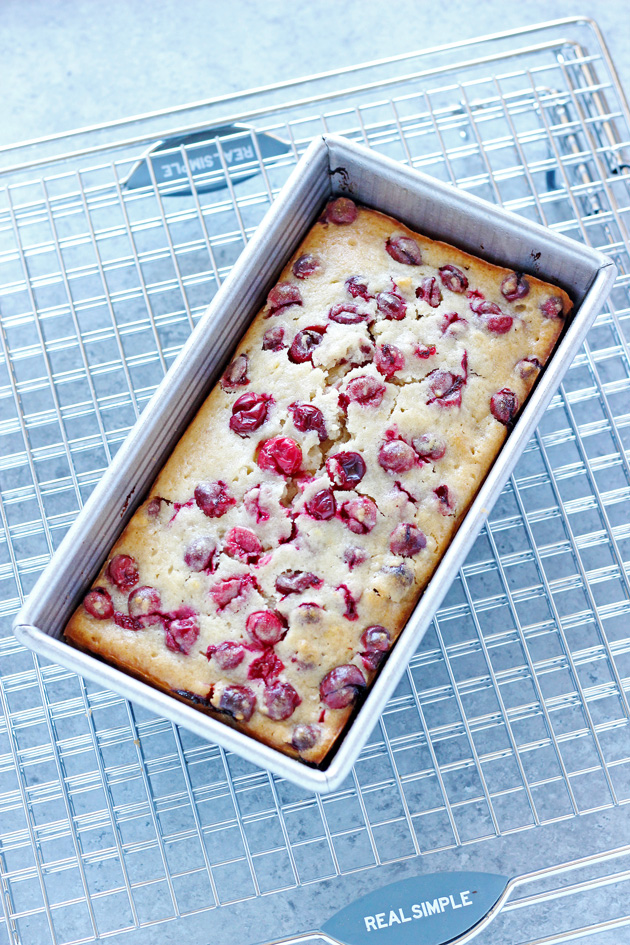 Totes Delish and that Drizzle! 🙂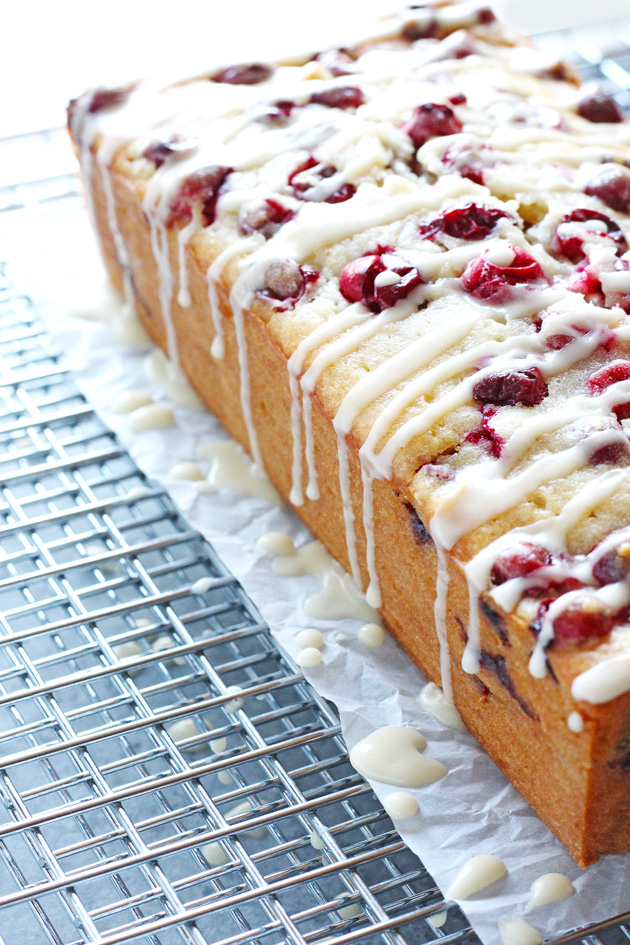 I know we are all so busy today, getting things together last minute an all so I don't want to hold you up too long. Today's point: make it make it make it. There's still time! Like that drizzle, really, who could resist?
Once again have a Happy & Healthy Thanksgiving. Stay safe my peeps. 🙂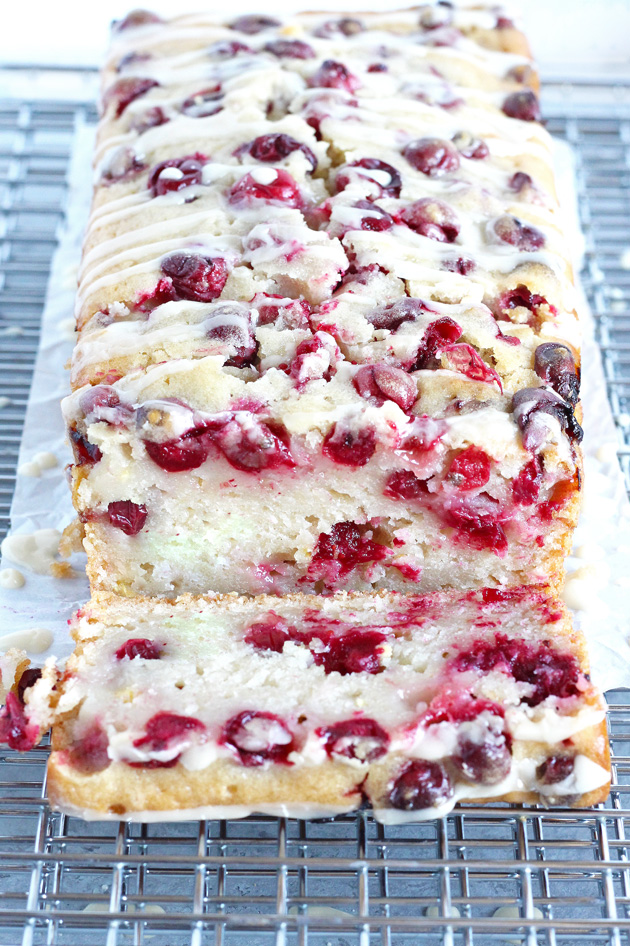 For easy, go-to desserts, here is my Thanksgiving Dessert Menu to help you out. There are a bunch of my favorite, go to recipes that call for last minute yummy action.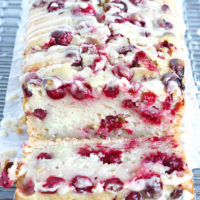 Vegan Cranberry Orange Loaf Cake
Luscious cranberry loaf cake drizzled with a sweet orange glaze. The perfect addition to holiday festivities.
Ingredients:
The Loaf
1 1/2 cups cake or ap flour
pinch of salt
1 tsp baking powder
1 cup organic sugar (I used Florida Crystals)
zest of half an orange
3/4 cup almond milk, unsweetened
1/2 cup organic safflower oil
1/3 cup applesauce, unsweetened
1 tbsp orange juice
1 tsp vanilla extract
1 cup fresh cranberries
Orange Glaze (optional)
1 cup powdered sugar
2 tbsp orange juice
Directions:
The Cake
Preheat oven to 350F and lightly spray standard loaf pan with non stick cooking spray.
In a large bowl sift together dry ingredients, flour, baking powder, salt, sugar and orange zest. Set aside.
In a separate bowl, whisk together all wet ingredients, almond milk, safflower oil, applesauce, orange juice, and vanilla extract.
Slowly mix in wet ingredients to dry ingredients. Stir until just combined then fold in the fresh cranberries.
Pour batter into prepared loaf pan and bake for 1 hour and 20 minutes. The original recipe calls for 70-75 minutes but because of the ingredient switches, the time varies. Mine loaves were done at an hour and 20 minutes. At the hour mark, just keep an eye on it from there. If you want to keep it in longer but don't want the top to brown too much, lower the heat and keep it in longer. And of course do the whole tooth pick inserted check.
Once done remove from oven and let cool in pan 15 minutes. After that transfer to a wire rack and let cool completely before icing (if using).
Make the glaze by whisking both juice and sugar together until completely smooth and no sugar clumps are left.
Drizzle that yumminess like crazy on top of your loaf cake. Cut, serve and Enjoy!
This will hold well inside or outside of the fridge for up to 4 days.
Can sub almond milk for any other nut milk.
Applesauce was used as the egg replacement. Feel free to experiment with another egg replacer like flax or chia, and see how it works.