Cherry Garcia Soft Serve Ice Cream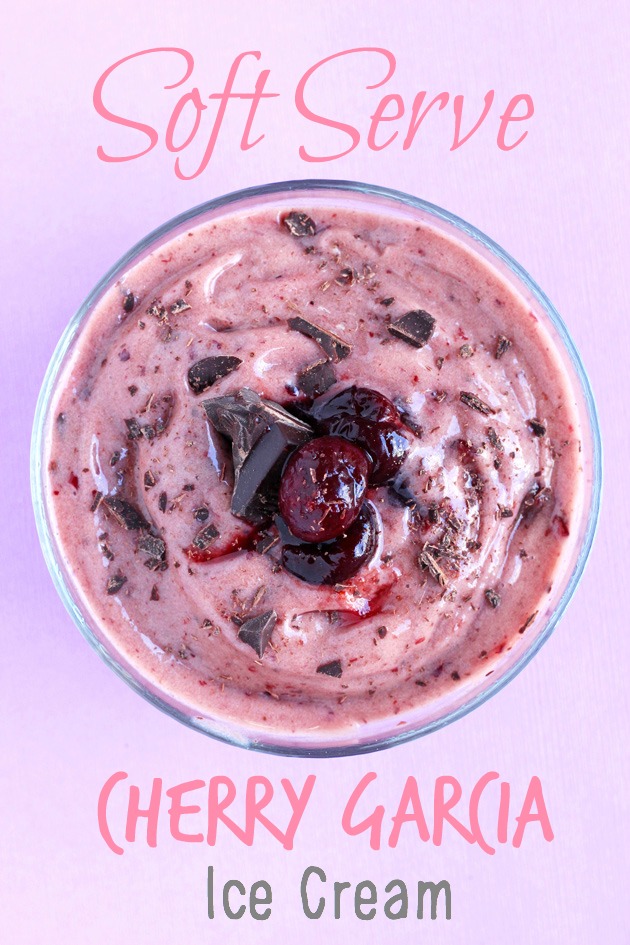 Ok so I know it's literally the dead of winter (finally), but ice cream is like so yum. But it's even more yummier when you can eat it and not feel like a bloated beast because you pounded up on some serious dairy and sugar. This healthy twist on yet another classic fave is vegan, dairy-free, gluten-free, egg free, has no refined sugars (or added sugar), and let's you enjoy your favorite flavors all while NOT packing on the pounds, feeling sick, or pumping yourself up with some unwanted hormones and antibiotics. Because guess what, that's what's in your dairy. YIKES!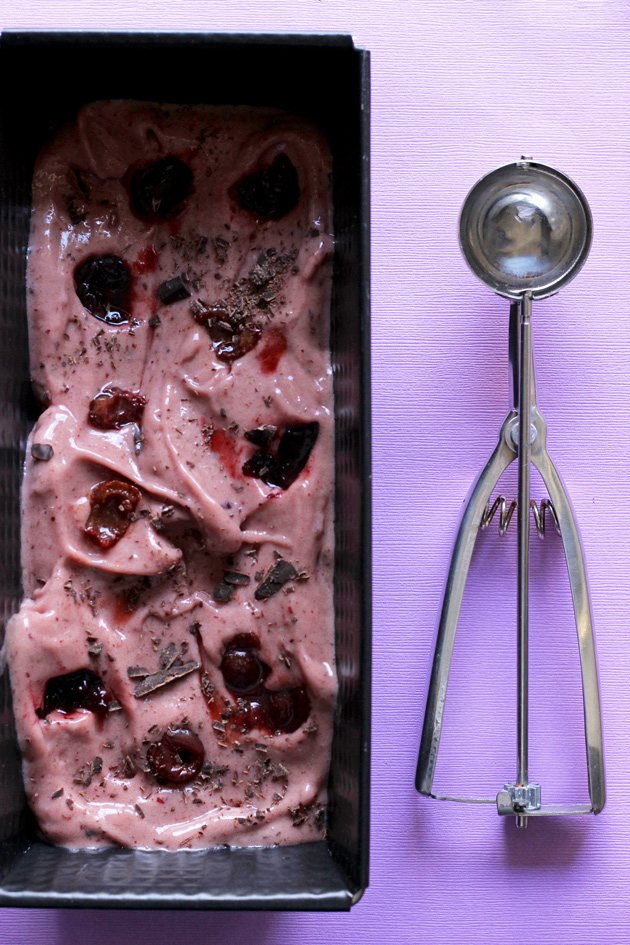 I don't want to ruin the mood here so I won't get into all that. Let's chat scoops! I love a good cherry and chocolate combo. After doing a nice restorative yoga class or just simply taking a brisk walk, I like to come home and make a bowl of this. Yes, that's how easy it is, can be made in just minutes! No churning required and no crazy freezing wait times. I'm hooking you up with a quick fix of something so totally tasty and so totally nutritionally dense. I can just feel the cyber hugs already. (Thanks guys ☺️)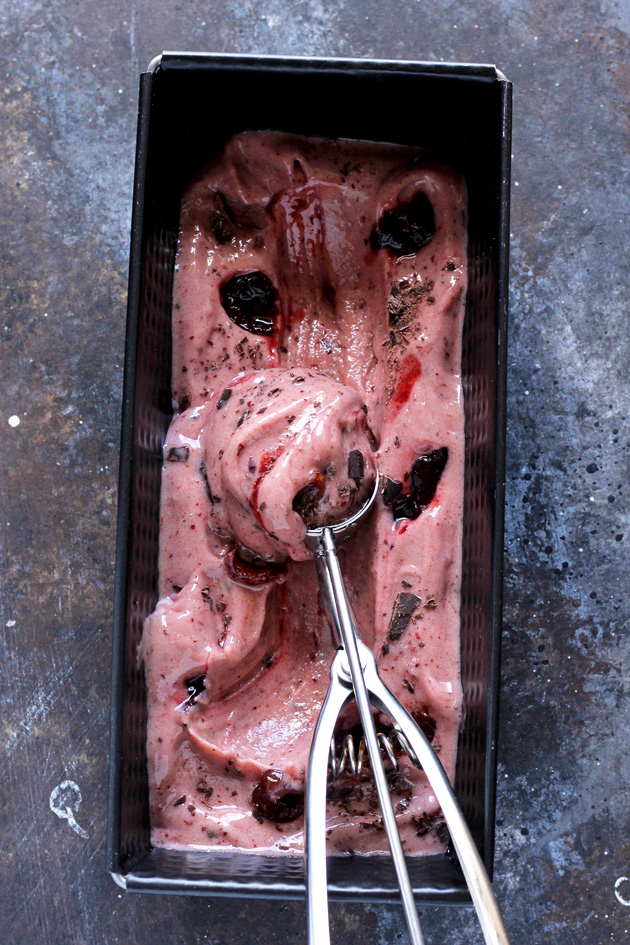 Creamy, Dreamy, and Delicious 😍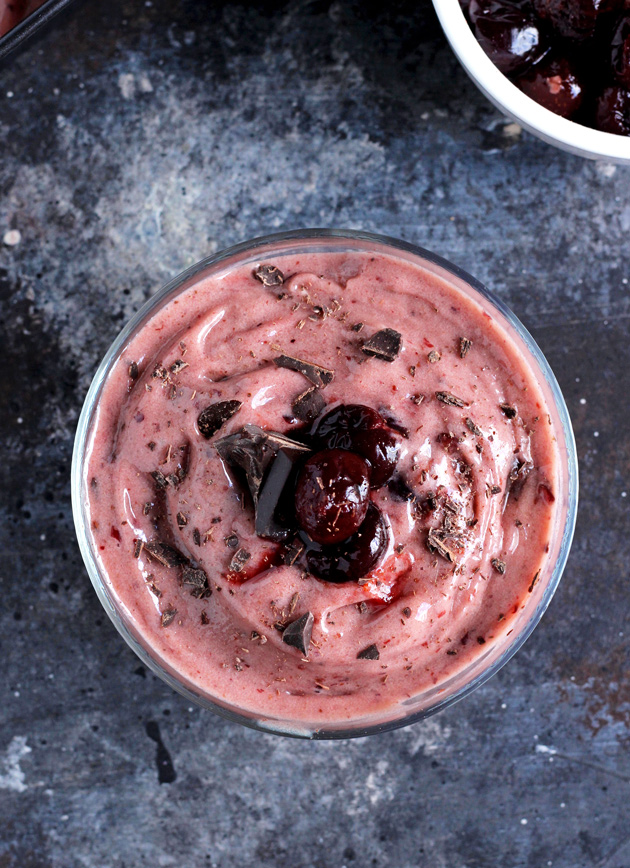 Holy Yum! 🍒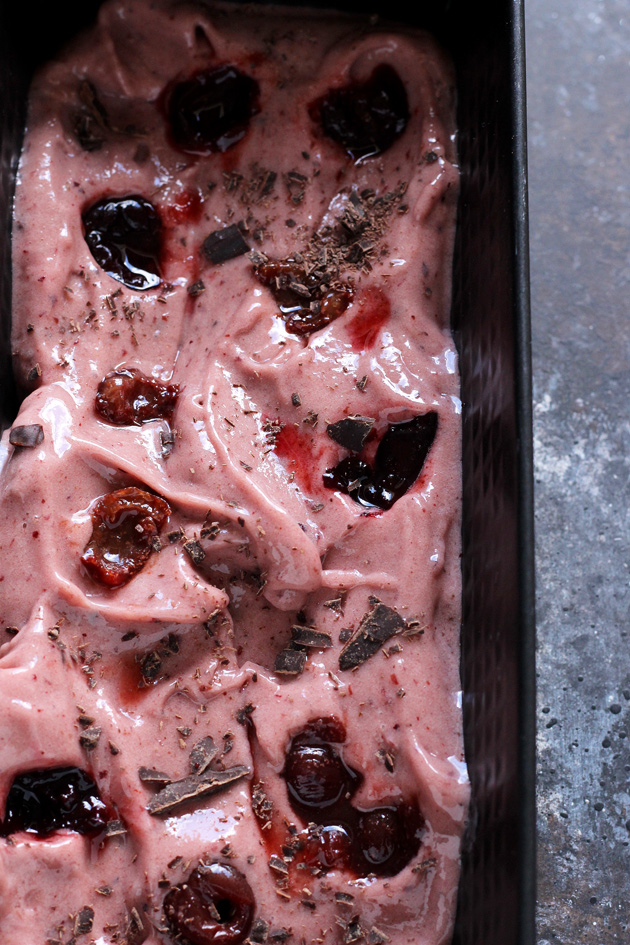 So here's the deets (short for details) on this eye to mouth candy. I used frozen bananas, regular bananas, frozen cherries, a splash of coconut milk (or almond milk), some vanilla extract, finely grated vegan dark chocolate (or chopped chunks work too, I threw them in as well), and the last ingredient that brings it all together is… drum roll please… almond essence! Can you even imagine how good this must taste! It's all like, get your spoons ready because Cherry Garcia Soft Serve Ice Cream is here, it's real, and it's sooo going to happen.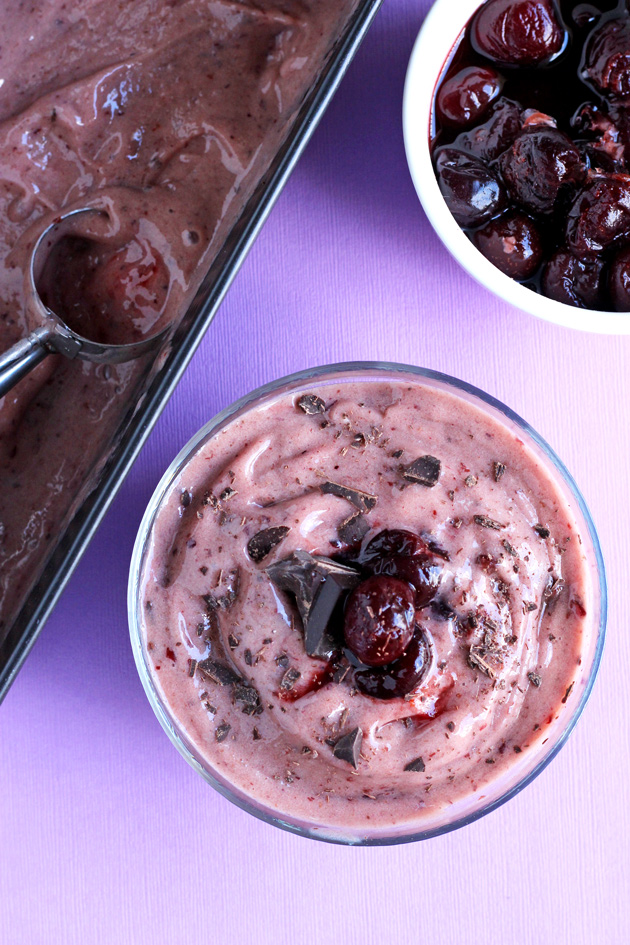 I'm going to go off track for a second and let you know about an upcoming giveaway I'll be doing on Instagram. I can't say exactly what it is yet, but I want you to be on the look out for it because it's going to happen soon! Oooh, I'm so excited I can't wait. It's not like a car or anything, but it's something that has helped me with my health (hint hint) and I think who ever wins would greatly benefit from it too. It gave me a wealth of knowledge on health and wellness (ahem, another hint hint 😉).
I like to do giveaways to show my appreciation for my followers and readers. I just want to be able to help anyone who wants to (or who already is) taking the steps towards leading healthier lives. Like I always say, small changes, make big progress.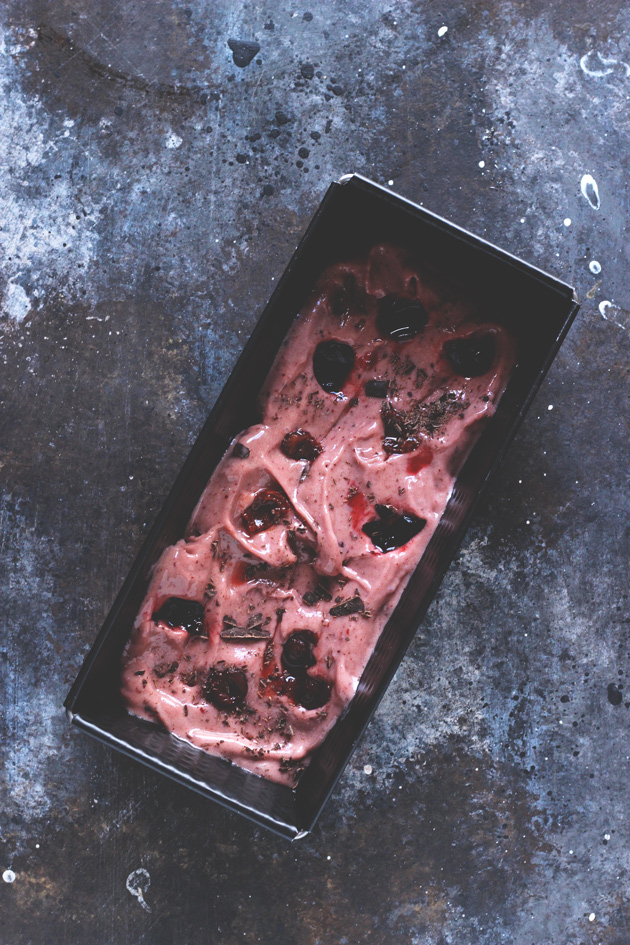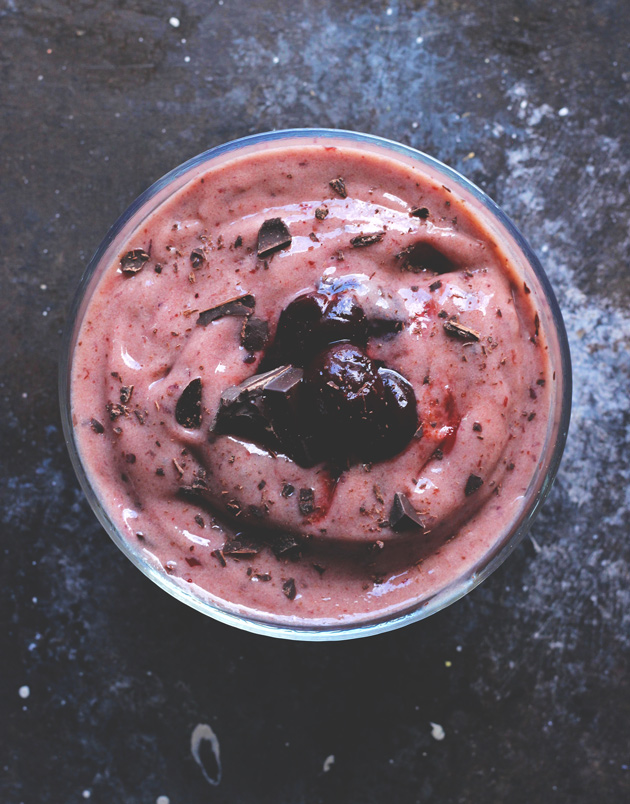 Back to the the best ice cream ever!!! By this time you're probs already drooling and your keyboard or phone can't take much more moisture so without further ado, I present to you Cherry Garcia Soft Serve Ice Cream, because we here on NeuroticMommy.com, get down like whoa (drops mic, walking away, LOL). 🎤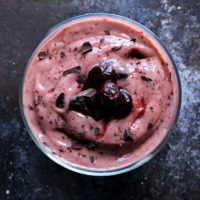 Cherry Garcia Soft Serve Ice Cream
Enjoy this guilt free, dairy-free, gluten-free, refined sugar free treat that is super delicious, healthy, and so easy to make!
Ingredients:
4 frozen bananas, cut into 1" thick pieces
2 ripe bananas (not frozen)
1 1/2 cup frozen dark cherries (and more to top if desired)
splash of coconut milk or almond milk
1 tsp vanilla extract or powder
1 tsp almond essence
1/3 cup vegan dark chocolate shavings, chips, chunks, or cacao nibs
Directions:
In a high speed blender or food processor, add all bananas, cherries, chocolate, vanilla and almond extract.
Run until creamy adding in coconut or almond milk a little at a time for desired consistency.
You will have to stop and scrape down the sides a few times while you're adding the milk to get it to move.
Once done remove from blender or processor, place into ice cream bowls, and fold in extra chocolate and cherries (as seen above).
Serve immediately or put in an air tight container to store in the fridge. I put mine in the fridge to keep it "soft serve" otherwise if you put it in the freezer it will freeze up.
Enjoy!
Can use any nut milk of choice.
Make sure any chocolate used is vegan.