Back to School Popcorn Bark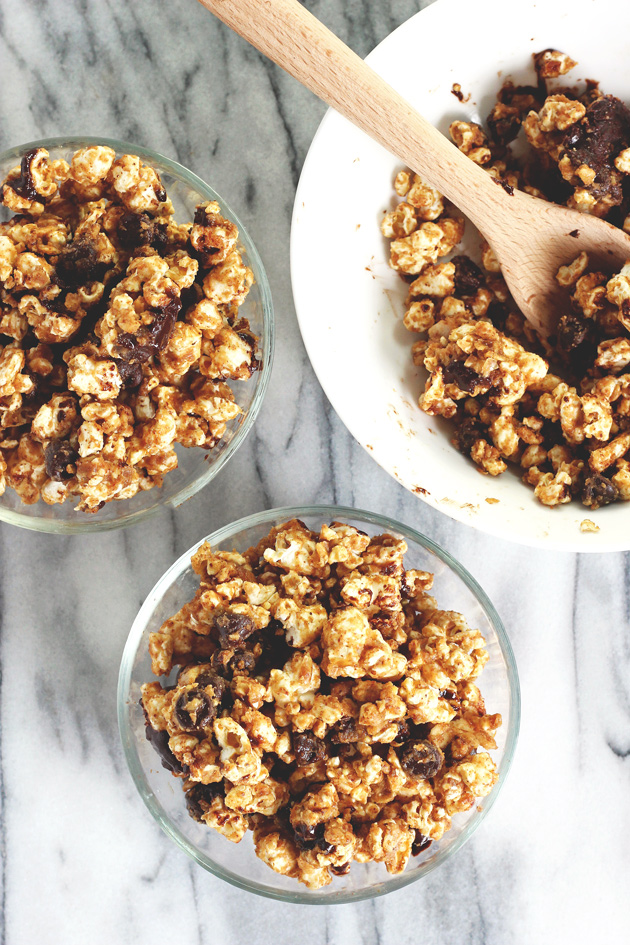 I can't believe I'm saying this but…it's back to school already!!! Where does the time go people!? During this time of year it's gets straight cray around here. Scheduling, organizing, and getting in as much summer as possible. Even when school starts the weather is still so nice and it stinks for our kids to be in a classroom for 6 hours. Total bummer right? So to make things easy, simple, and wholesome with the beginning of school, I pack my boy snacks like this Back To School Popcorn Bark.
It's a combo of popcorn, chocolate and salt…need I say more.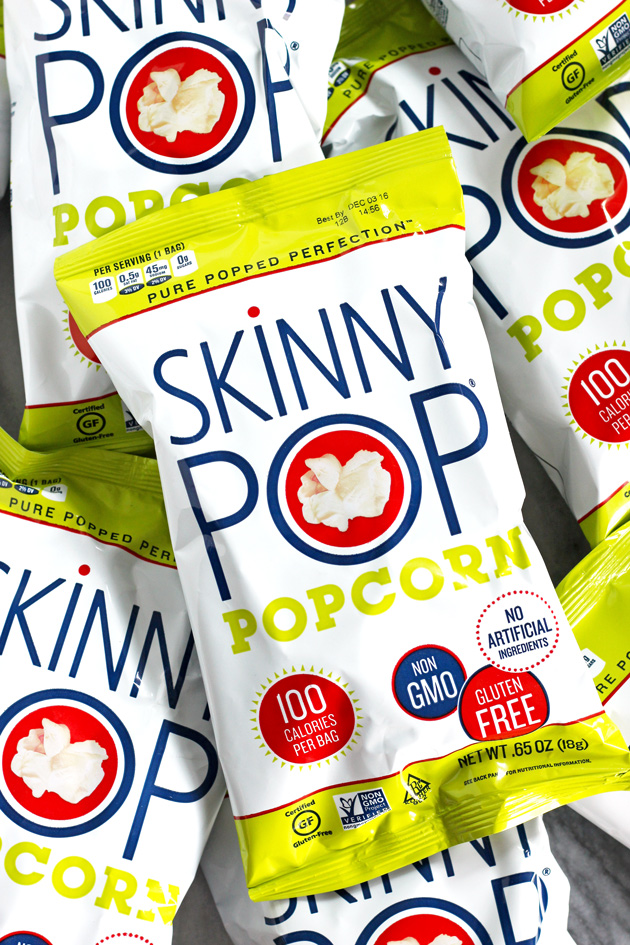 For the popcorn, SkinnyPop® Popcorn is our absolutely fave because it's made with just three simple ingredients – popcorn, sunflower oil, (and just the right amount of) salt. I cannot complain, this snack hasn't ever disappointed.
SkinnyPop believes the best lunchtime snacks are the ones that contain the fewest, simplest ingredients. So they are putting lunchtime staples to a test – if your kid can't spell what's inside, they probably shouldn't be eating it. And I agree.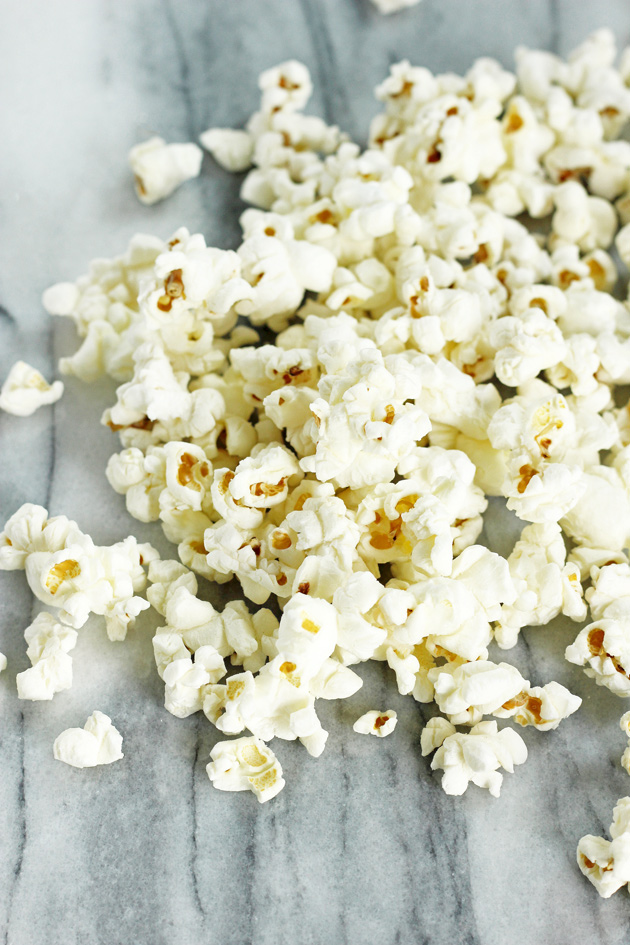 The reason I find this to be so perfect for the school year, SkinnyPop offers the SkinnyPack® with six 0.65 oz. lunchbox-sized 100-calorie bags in both Original and White Cheddar flavors (for vegetarians).
You literally can just pack and go or you can get creative and make barks like mine. So super simple. I used SkinnyPop Popcorn, chocolate, almond butter, maple syrup, and a little coconut oil. As the popcorn has a perfect pinch of salt to it, no extra was needed.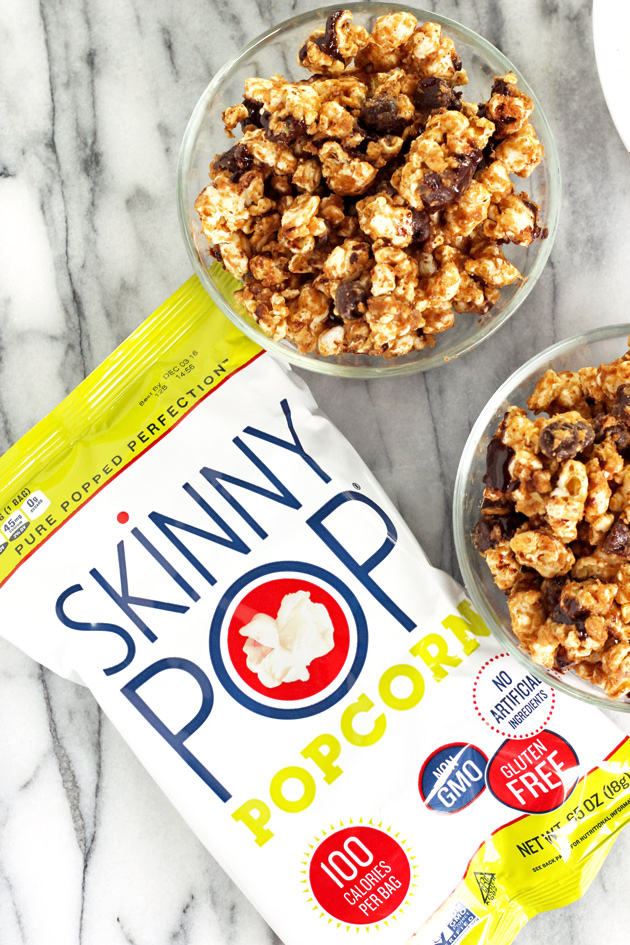 For this you can either melt up dairy free chocolate chips or you can make your own chocolate made up of cacao, coconut oil, and maple syrup. Drizzle this on top of the popcorn along with some other ingredients and it is yumtastic. I pack this either in my sons lunchbox or he has it as an after school snack. Kids come home hungry! We also enjoy this while watching movies! I say back to school but it definitely goes beyond that. It's just easy for school and kids love it.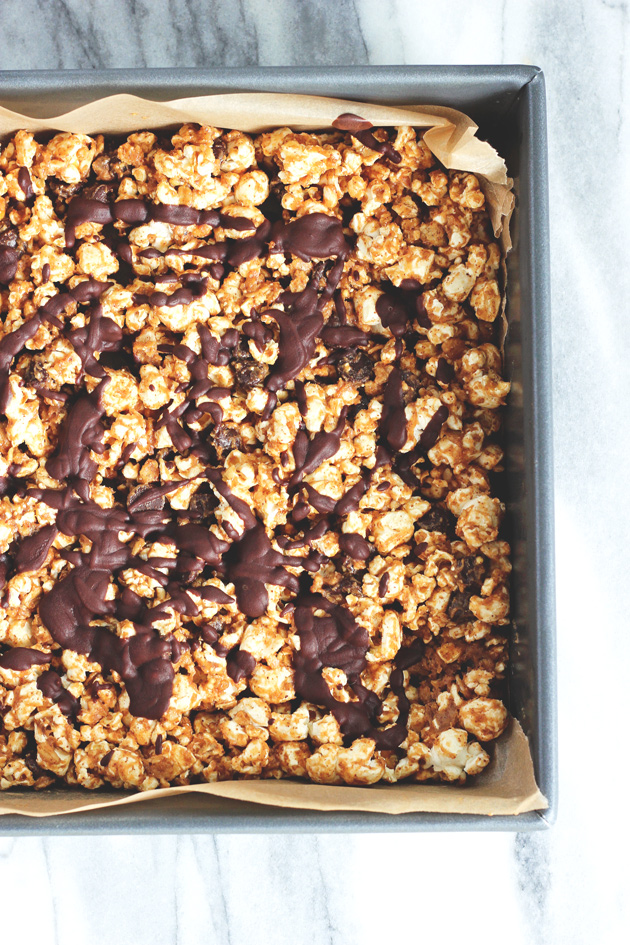 The Original SkinnyPop is seriously delicious in this Back to School Popcorn Bark. The popcorn has just a bit of salt, and it balances with the sweetness of the melty chocolate and nuttiness.
The SkinnyPack is available at all major retail locations where SkinnyPop is sold.  Price varies by market. SkinnyPop is also available in 4.4oz bags in a variety of flavors including Original, White Cheddar, Sea Salt & Pepper, Naturally Sweet, Dusted Dark Chocolate and Jalapeño. All flavors can be found at major retail locations.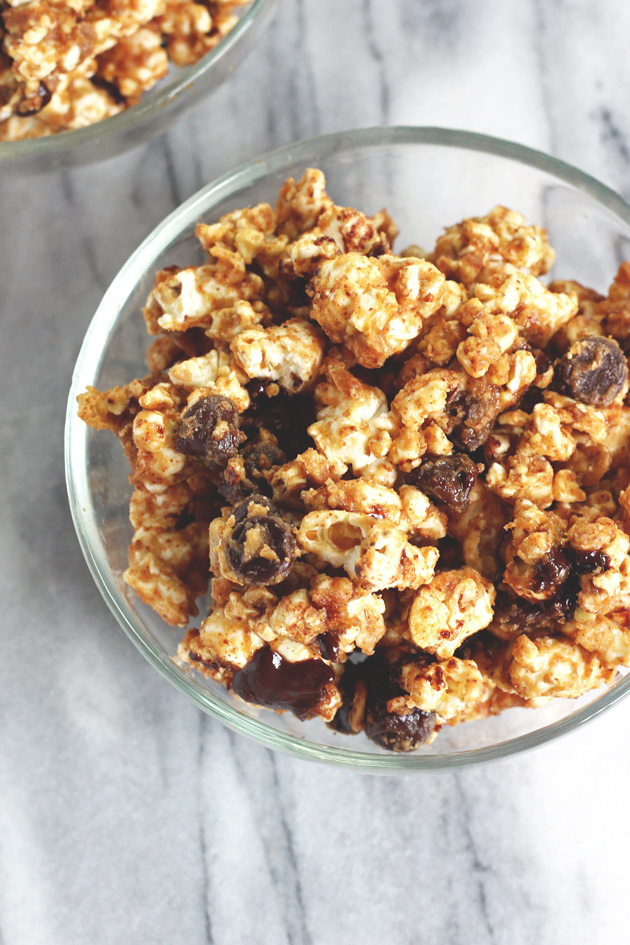 For more information about SkinnyPop, you can visit SkinnyPop.com Make sure to follow SkinnyPop on social media @theskinnypop on Twitter and Instagram.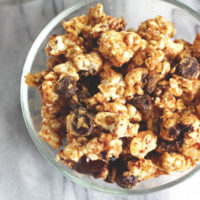 Back to School Popcorn Bark
Popcorn, chocolate, and salt make for a quick, simple, wholesome snack the whole family will enjoy!
Ingredients:
Two 4.4oz bags of Original SkinnyPop Popcorn
1/4 cup almond butter
1/3 cup chocolate chips, and extra to melt and drizzle on top
4 tbsp maple syrup
Cacao Drizzle
2 tbsp cacao powder
2 tbsp coconut oil
2 tbsp maple syrup
Directions:
Mix together almond butter, maple syrup, and chocolate chips.
Add SkinnyPop Popcorn and mix well to combine. Add more maple syrup if desired.
Line an 8x8" baking dish with parchment paper. Add mixture to the pan and press firmly.
To make the cacao drizzle, whisk together all ingredients: cacao powder, coconut oil, and maple syrup until smooth. Alternatively melt down 1/3 dairy free chocolate chips.
Drizzle on top of popcorn mixture and place in the fridge for 10 minutes until the chocolate hardens.
Once set pull out of the fridge and crumble into a large bowl. Enjoy!
You can substitute almond butter for tahini or sunbutter.
I was selected for this opportunity as a member of Clever Girls and the content and opinions expressed here are all my own.