How To Make Easy Vegan Parmesan Cheese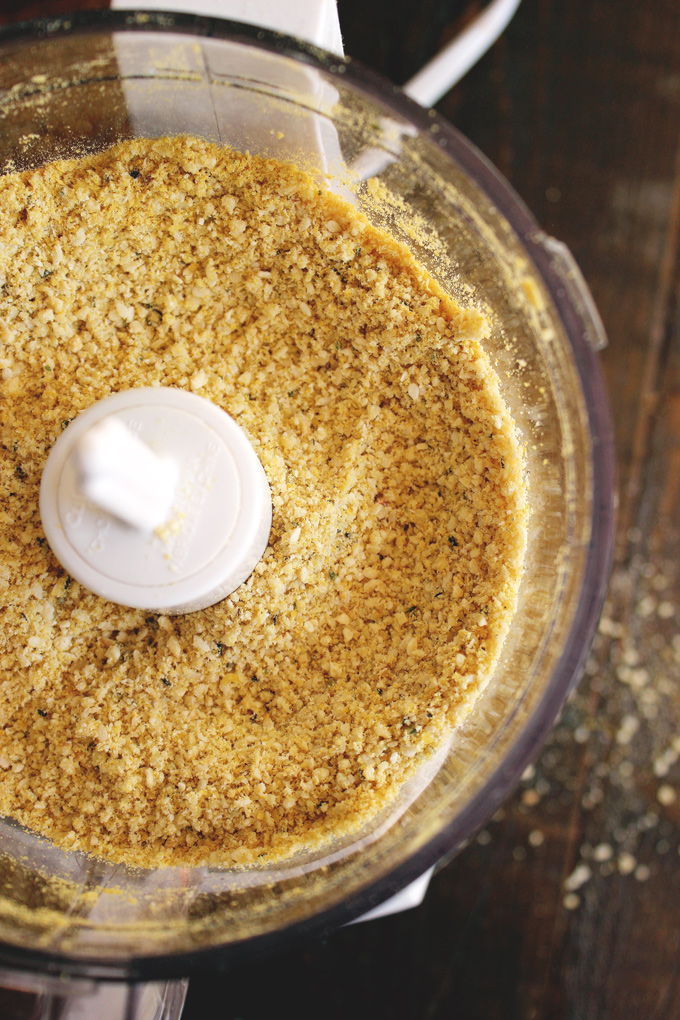 Yes, this is legit — How To Make Easy Vegan Parmesan Cheese is a thing and it's so real, like realer than real. It tastes exactly like parmesan cheese BUT…even better.  And you guys know I grew up Italian and Puerto Rican so when I say it tastes better than the "real thing", you know I'm not even kidding.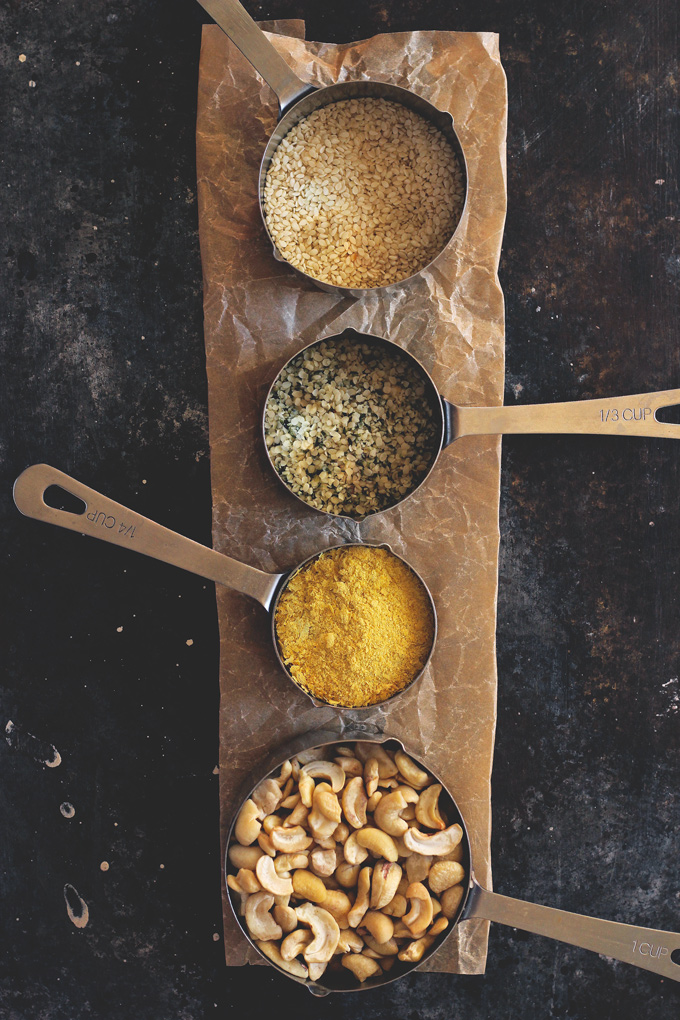 What's so great about this is (drum roll please) it only takes 4 staple ingredients. That's right 4! (Dance party, hey!). Cashews, nutritional yeast, sesame seeds, and hemp seeds. Add some salt, pepper, and garlic powder into the mix and you got yourself a vegan cheese that you can throw on anything. Salads, pastas, casseroles, coffee, ice cream, ANYTHING! (Maybe a little too far there with the ice cream and coffee but you gets my point 😊.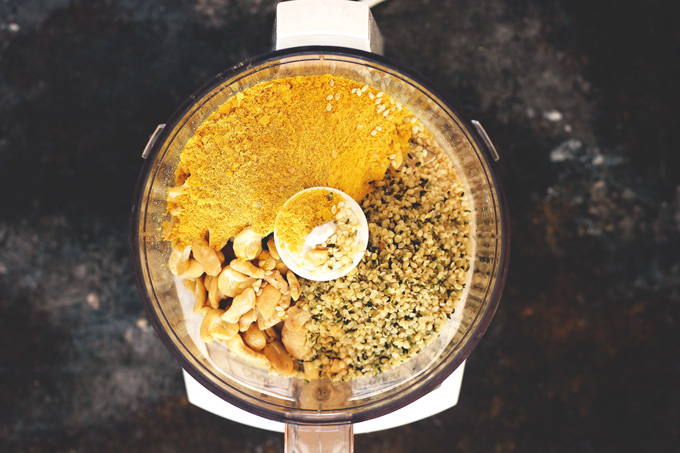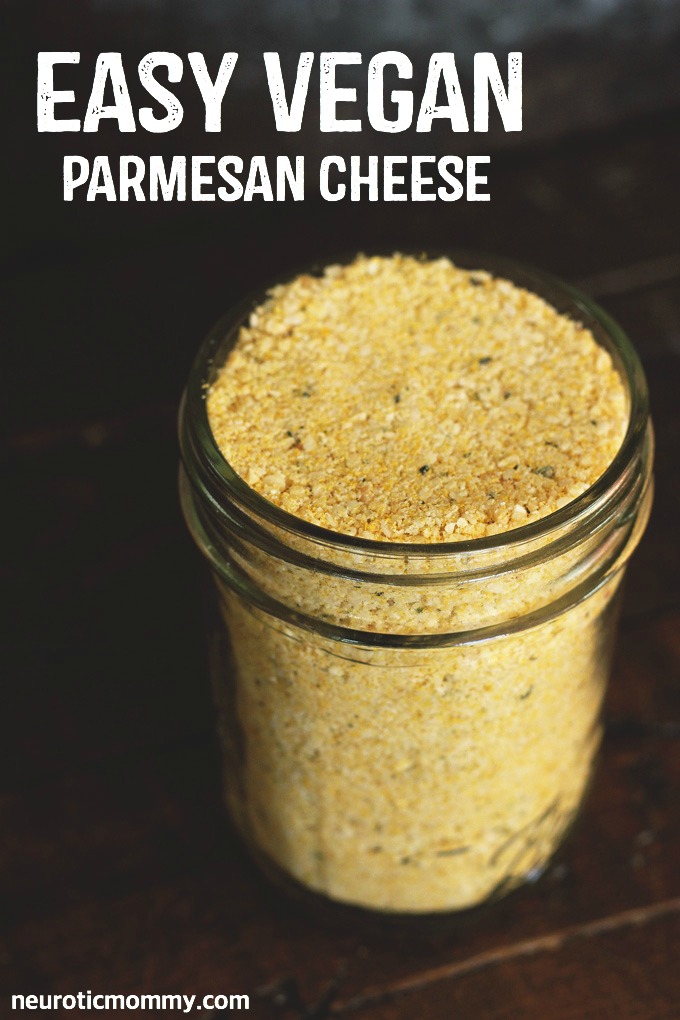 Watch this 30 second tutorial on how to make this yumminess:
One batch of this and depending on how often you use it can last up to 1 month in the fridge so may I suggest putting a date on it. The reason I know that is because I double batched the first time I made this and had so much vegan cheese going on, I kept it in the fridge and we were stocked for a couple of months. I like to put "cheese" on anything so it goes pretty quickly in mi casa.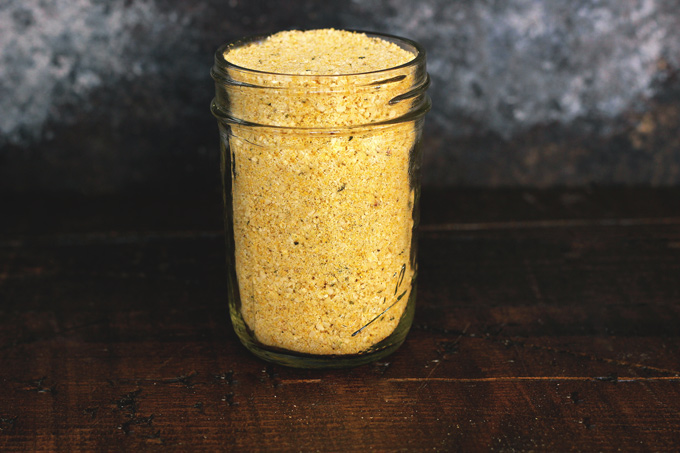 Omg and wait, did you just hear that? That whisper? It said it's healthy? Healthy? Yes! DING DING DING DING tell em' what they won Bob! Yes it is so so super completely healthy and good for you. Cashews: healthy fat, Hemp seeds: Omega-3's like cray, Sesame seeds: full of great protein, Nutritional yeast: great source of B-12. And that's just to name a few of the health benefits you get from these ingredients. So not only are there no animals harmed or used to make this, and our world is a greener and much brighter place, but it actually has high nutritional value!!! Yaaay…Let the streamers commence! Enjoy!
Also note that cashews can be subbed for almonds or any other nut you fancy. Hollaaa!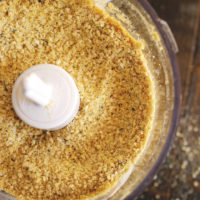 How To Make Easy Vegan Parmesan Cheese
A simple way to make a classic, traditional fave that basically goes with just about anything!
Ingredients:
1 cup cashews
1/4 cup nutritional yeast
2 tbsp hemp seeds
2 tbsp sesame seeds
1 heaping tbsp garlic powder
salt/pepper to taste
Directions:
Add all ingredients to a processor and run until a crumbly like consistency.
Keep stored in the fridge in a glass jar for up to one month. Enjoy!
Cashews can be subbed for almonds or any other nut you fancy.
Adjust seasonings/spices to your liking if needed.