Easy Baked French Toast Sticks On the Go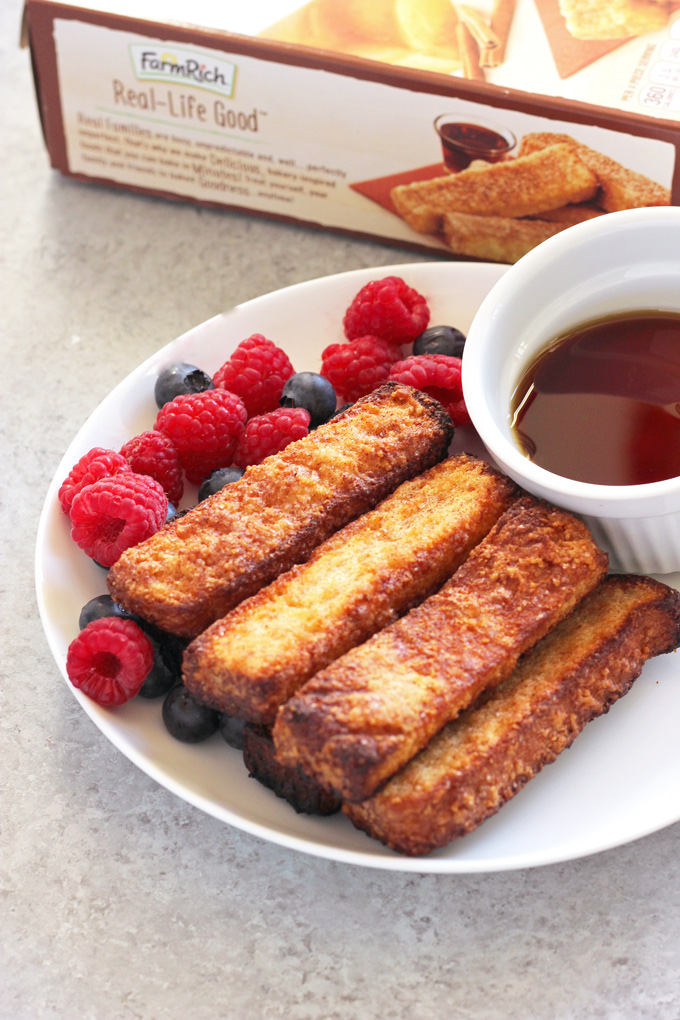 These Easy Baked French Toast Sticks On the Go are perfect for just that…on the go! They have just the right amount of sweetness and pack up to 10g of protein in one serving, fueling your body with tasty energy. Kids love them but adults do too so it's a breakfast, snack, or pick me up for just about anyone.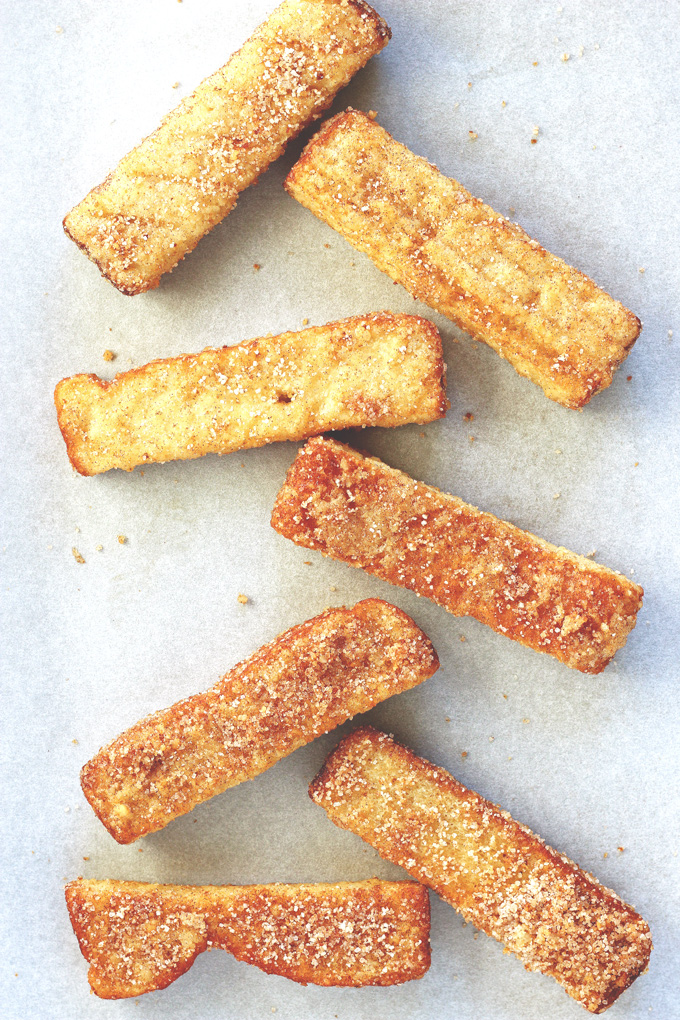 All you have to do is preheat your oven to 450F, line a baking sheet with parchment paper, place your Farm Rich Bakery French Toast Sticks on there, bake for 8-10 minutes, and you're good to go! Literally. You then have a warm, wholesome edible delight on your hands. And there's enough in the box for the whole family!
Farm Rich is the leader when it comes to snacks and appetizers, offering easy, wholesome, great-tasting foods that parents feel good serving their kids and know they're going to love. No food goes to waste!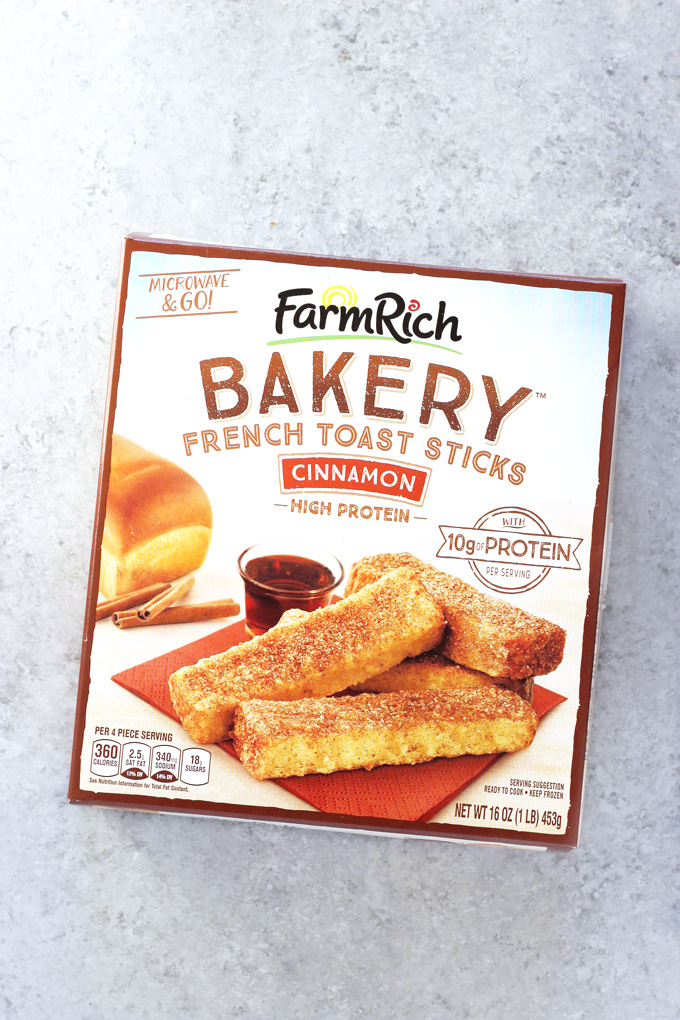 I easily pair this with fruits and top off with maple syrup. The cinnamon coating makes you feel like you're eating a treat! These are a great vegetarian breakfast/snack so my husband and son enjoy them.😊
Farm Rich rolled out an entirely new premium line of delicious baked breakfast and snack items – Farm Rich Bakery – giving busy families convenient solutions and easy options for their busy days and lives. Something I feel surely comes in handy when we are getting so busy (ahem like around the holidays) where things like this are a huge help.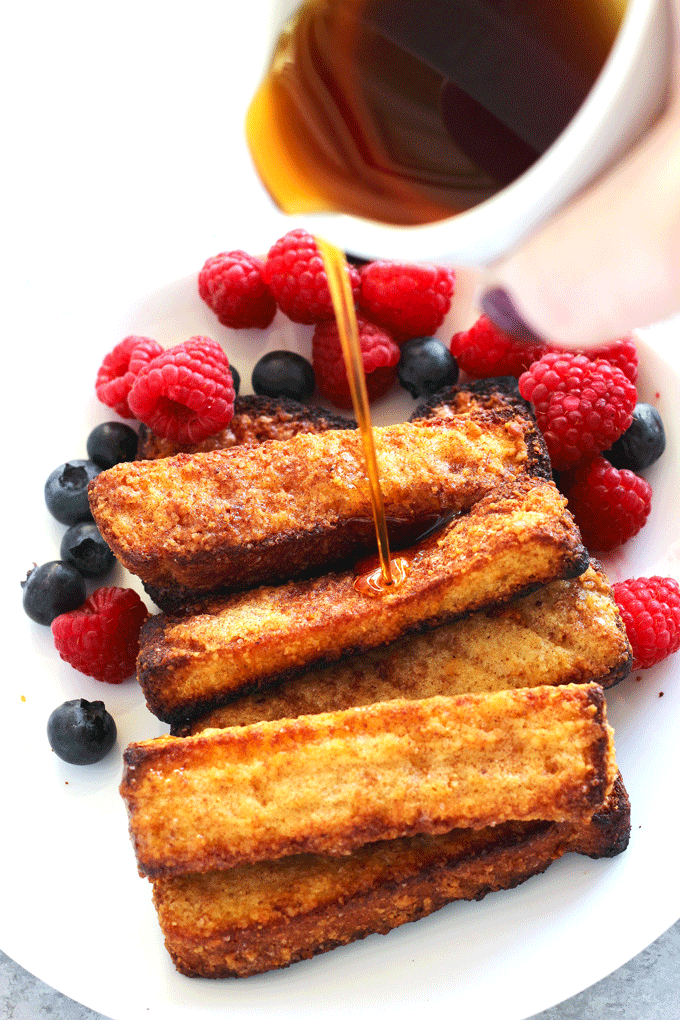 When your maple pour is on point!👌🏻
These products, both sweet and savory, are available in select grocery stores nationwide. They have donut holes, breakfast sandwiches, and scones! All of which you can check out for yourself here.
Don't forget to sign up for the Farm Rich Loyalty Club to receive exclusive offers, news, quick recipes, snacking ideas and more…Happy Eating!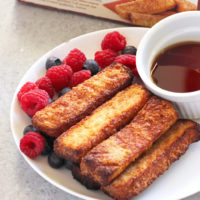 Easy Baked French Toast Sticks On the Go
Easy on the go breakfast for adults or kids looking for a wholesome breakfast or easy snack.
Ingredients:
side of mixed berries
maple syrup to top
Directions:
Preheat oven to 450F.
Arrange product in a single layer on a baking sheet and place on middle rack of oven.
Bake for 8-9 minutes (1/2 bag) or 10-11 minutes (full bag). Enjoy!
I was selected for this opportunity as a member of CLEVER and the content and opinions expressed here are all my own.