My Books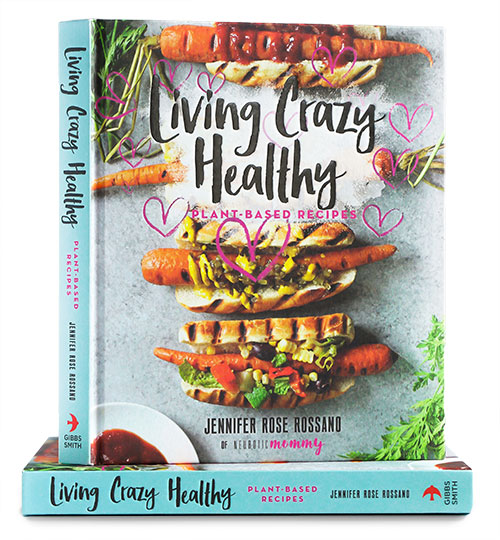 Living Crazy Healthy
Plant-based recipes
A collection of creative plant-based recipes that the entire family can enjoy making and eating―together! Life is crazy busy these days, and it's tough to squeeze in a few minutes between practices or dance classes to teach kids about healthy eating, much less healthy cooking.
"NeuroticMommy" Jennifer Rose Rossano saves the day with easy, fun plant-based recipes that the whole family can enjoy preparing and eating together, like Carrots in a Blanket, Nacho Mac and Cheese, Vegan Alfredo Bow Ties, Sweet Potato Mousse, Almond Butter Banana Bread Blondies, and so much more! The ingredients are simple and easily found in local grocery stores, so it's a breeze to throw together a last-minute meal. Plant-based eating has never been easier, or more fun.
---
What People are Saying…
I've been vegan for 10 years, have a ton of vegan cookbooks, and have to say I am really impressed with this one. There's an innovative take in this where the author incorporates kids and family time. The ingredients aren't over the top and the recipes are simple and easy, making it accessible for everyone. Our favorite is her Italian Holiday Soup (excellent). There's tons of eye catching photos and the book itself is eco friendly which I appreciated the author taking that extra step.
– Scarlette R.

Simply amazing! The recipes are simple enough that even I can make them. As a newer vegan eater, these recipes are delicious. Great job!
– Jenn and Rony

The quality is excellent. Love that almost every recipe has an illustration. Simple recipes that your whole family will enjoy.
– JM

The recipes are delicious and I love the way the book gives suggestions on how you can get your kids helping and assigning them little tasks etc!
– K. Sierchio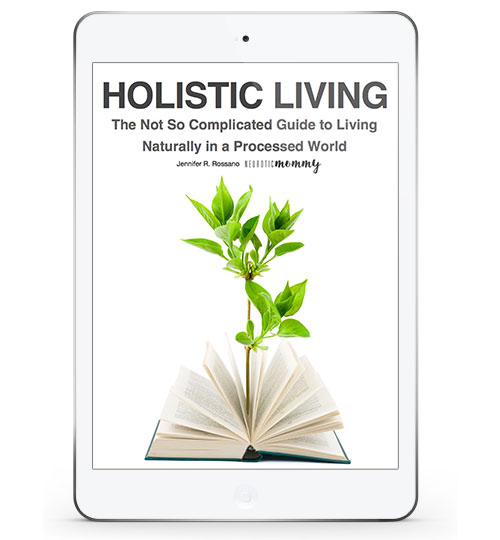 Holistic Living
The Not So Complicated Guide to Living Naturally in a Processed World
Holistic Living is an ebook about achieving a sustainable balance with your body, mind and spirit through food, self care and mindset.
Featuring 25 Frequently Asked Questions regarding living holistically, including How does food make us sick?, How does medication fit into living holistically? Do I have to give up everything I love to live a more natural way? And MORE! Plus six ways to jumpstart your Holistic Living TODAY and a BONUS five easy smoothie recipes to start the day Holistically.
---
What People are Saying…
Changing my lifestyle was overwhelming at first because I felt like I didn't know what I was doing or if I was making the right choices. With Jenn's Holistic Living, I felt she provided the guidance I needed. I understand so much more clearly now what to look for when I shop and what it all means! This is so down to earth, easy to understand, highly recommend.
– Natasha A.

I was skeptical at first about purchasing this book. It's set up like a Q&A. I was really surprised at how well the author answered all the questions without making it all sound so difficult. I have a much better understanding of mind, body, spirit connect.
– Amanda Rae

Such a fun and cool layout! I love the immediate steps I can take at the end and the bonus smoothie recipes!
– Aurora