Ultimate Vegan Cookie Dough
Happy Valentine's Day sweet people!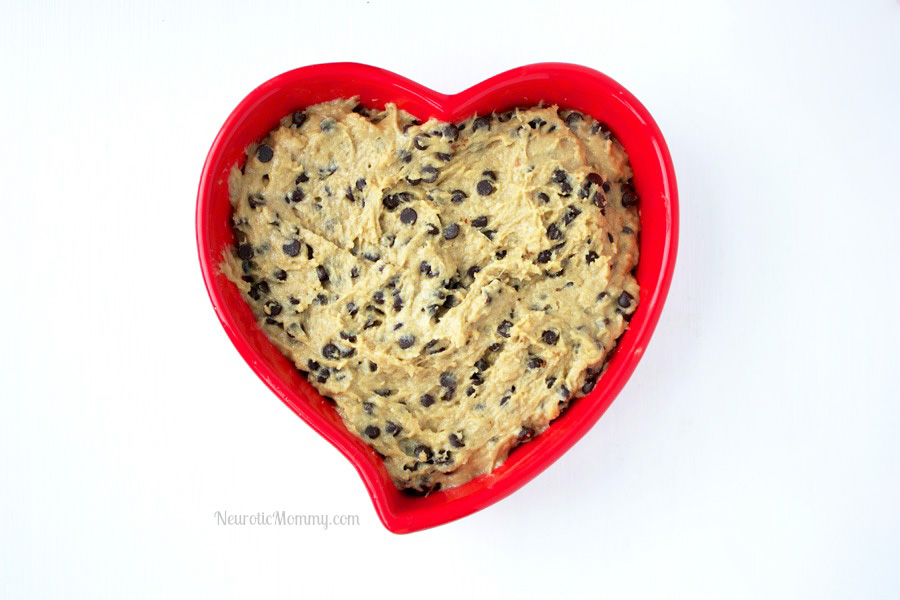 All week I have been posting about the love of all things delicious. Well I do that err day but my posts were mostly about chocolate. Ok so a lot of my posts are about chocolate. Ok ok I get it. I just gave myself another reason to post something sweet and amazing. Oh did I mention this was um kind of delicious? Cookie dough has always been my weakness. Not going to lie back in my hay day I would eat cookie dough straight out of the bowl raw egg and all. Looking back now, that raw egg wasn't the only thing I should have been worried about.
Luckily for us we have cookie dough that we can actually enjoy, without chemicals, raw eggs and all the other bull sugar (see what I did there lol) big companies laden their products with. This right here, this ultimate vegan cookie dough is a quick fix made with real ingredients to satisfy your sweet tooth and give yourself something you know we all crave on more than one or our pms week occasion. I know you know what I'm talking about wink wink.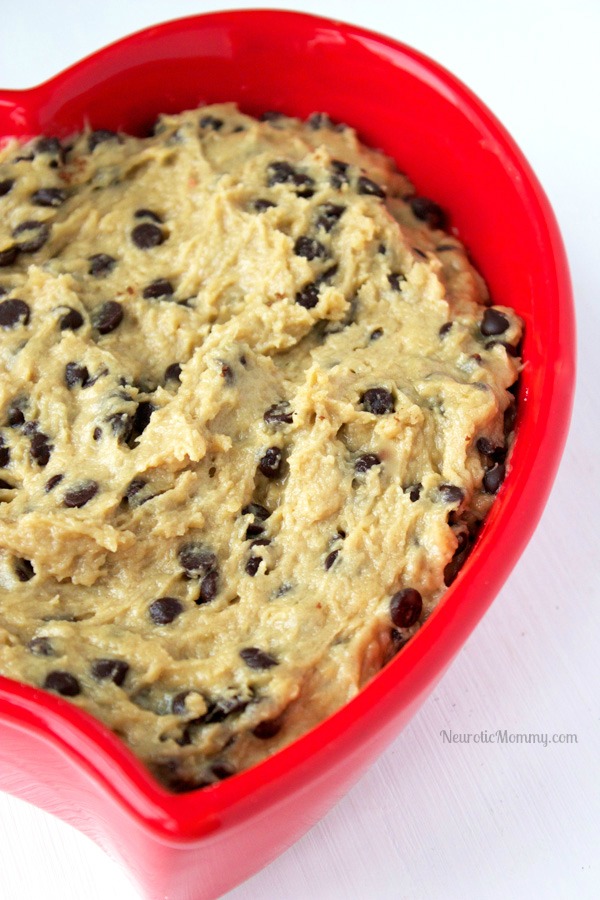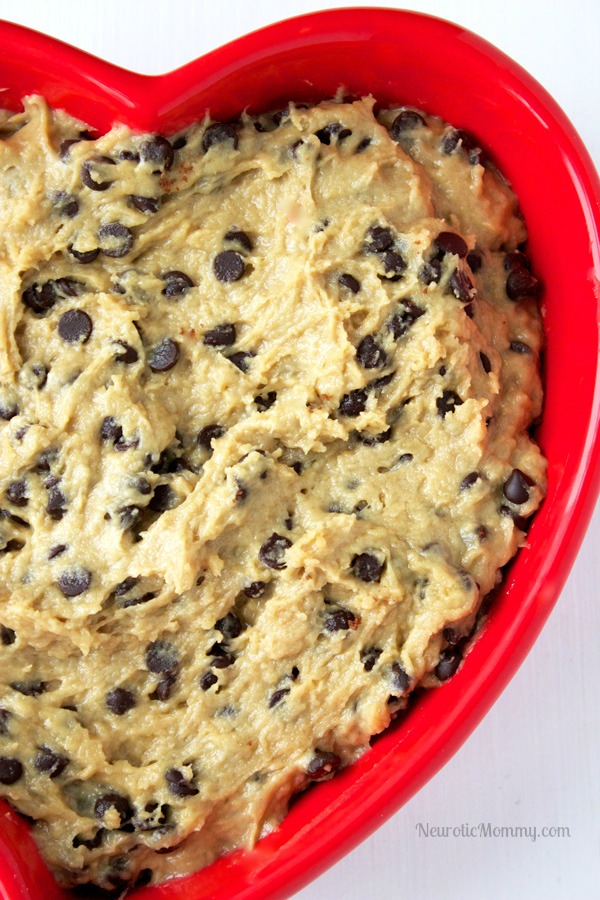 Since today is the day of love I say double this batch and sit quietly in front of the TV and watch a Sex and the City marathon. My all time favorite show by the way and I wish it was still going strong. The reruns are on but it's simply not the same. You need to see Samantha's character in full force to really get it am I right or am I right? Oooh the heartbreak.
I always tell people, listen, don't fret if you don't have a special someone on this day. Don't go around complaining that it's a stupid holiday because you haven't "found love". If you're reading this then you found cookie dough and that is basically the same as love. Heck I'm married and I'll still sit with a bowl of this and watch my fave TV show. I wouldn't do this all day everyday but a gal can dream right?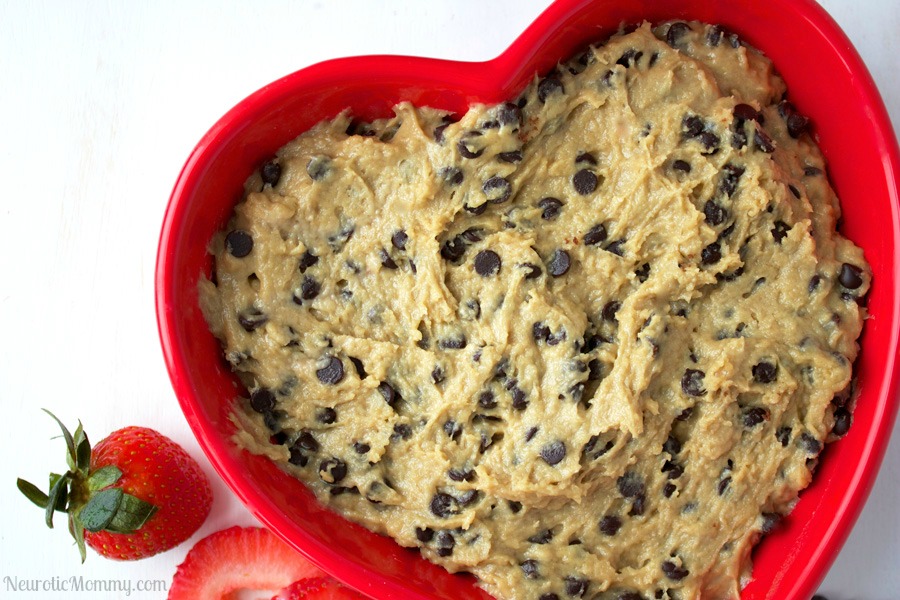 Do you love my beautiful Heart Bowl? My friend Ksenia from BreakfastCriminals sent me one and I am absolutely in love with it! Her motto is to always start your day with love and I agree! I think you can put anything into a bowl as beautiful as this and feel the love! She even wrote a personalized note on the back. How sweet! Thank you Ksenia.
Now we can start the day with Love and with Cookie Dough. Who is #winning now Charlie Sheen! hahaha
(This is not an endorsement it's just a gift I got from a beautiful friend and had to share it incase you all wanted one too)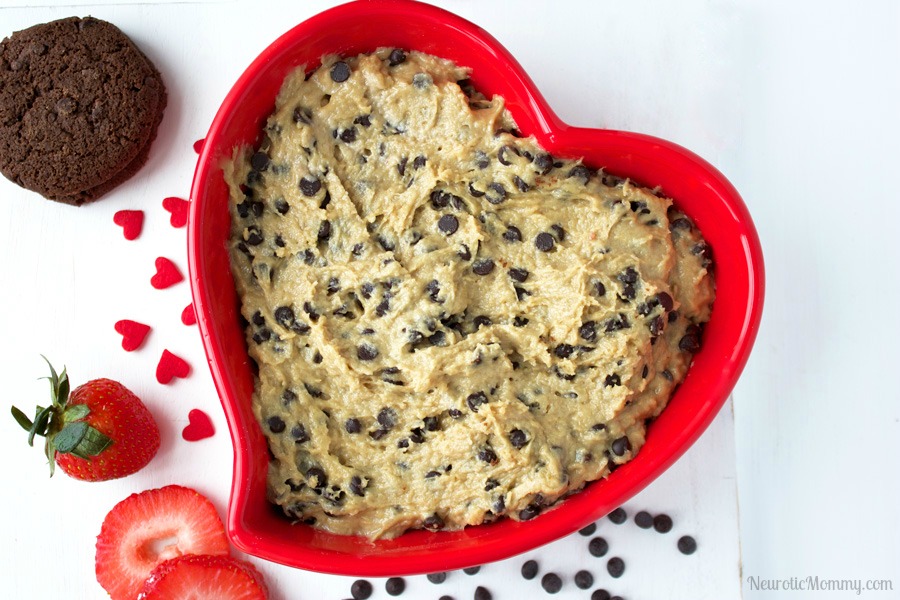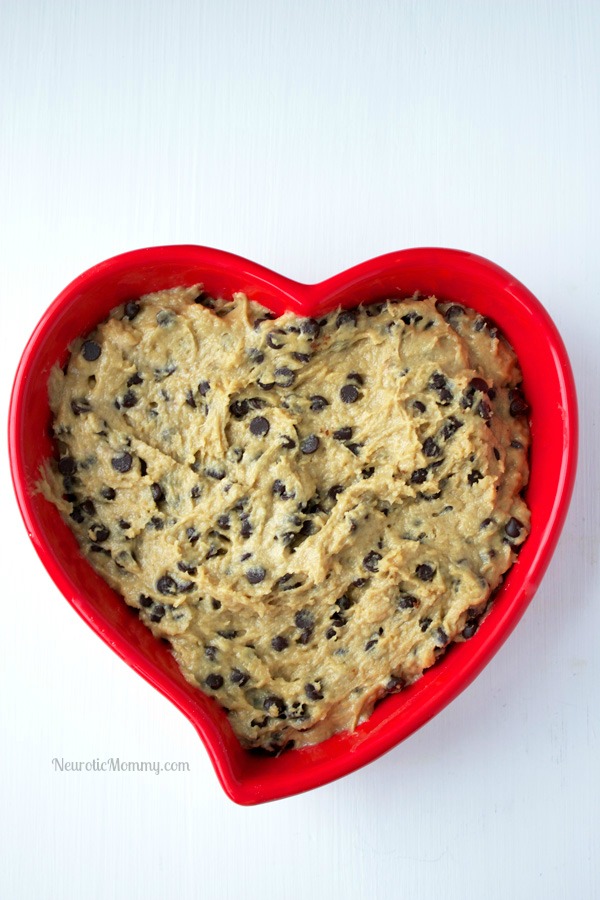 I hope you all have the loveliest day and weekend. I always send out positive vibes, love and light. Today you can add cookie dough to that list. Smile!
Happy Valentine's Day
Ultimate Vegan Cookie Dough
Author:
Prep time:
Total time:
Serves: 2 cups
Real Cookie dough that tastes just like the real thing but with better ingredients and a vegan twist.
Ingredients
1/2 c coconut butter, melted
1/2 c brown or coconut sugar
1 1/2 c whole wheat pastry flour or any flour of choice
1 tsp vanilla extract
1/4c almond milk
pinch of salt
1 c dairy free chocolate chips
Instructions
Cream together butter and sugar.
Add in the rest of the ingredients and mix until well combined.
Fold in chocolate chips.
Eat by the spoonful.
Enjoy!
Notes
You can sub the coconut butter for coconut oil.