Coco-licious Delicious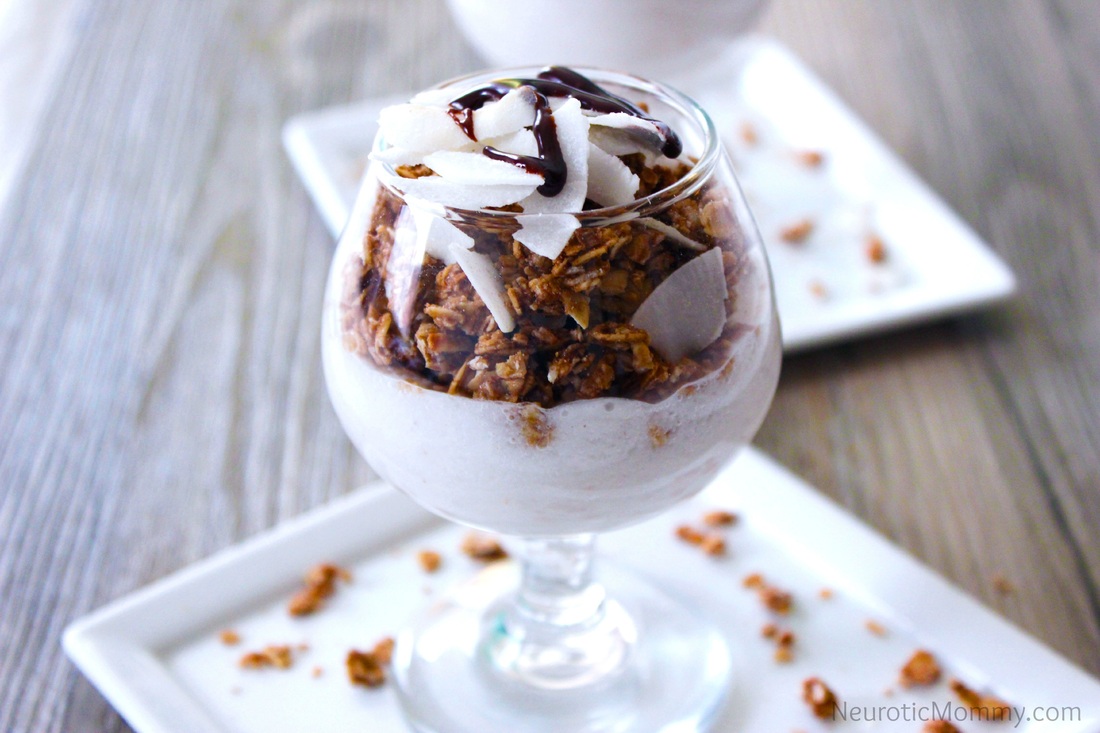 Hey there you parfait loving folk. I know it seems I may have gotten a little fancy on ya because well…I have. But this was the easiest parfait to make, Ever! It looks like something that should perhaps be served at a grand event however it's just some chocolate granola and coconut milk. What What…lolThe coconut milk was made using the meat and water of a young thai coconut. I didn't want it to be too runny so I used all the meat with just a little water. I got it creamy but not too watery. It was nice and thick. I poured the cream half way up the glass, topped off with chocolate granola, coconut chips and dark chocolate drizzle. How amazing right!
Ingredients
The meat and water of one young thai coconut
1/2 c chocolate granola
handful of coconut chips
dark chocolate drizzle


Method
Blend the meat and a little bit of water to get the cream.
Pour in glass about half way.
Fill the rest with chocolate granola. 
Add your favorite toppings. Enjoy!
Serves 2