Coconut Lemon Cheesecake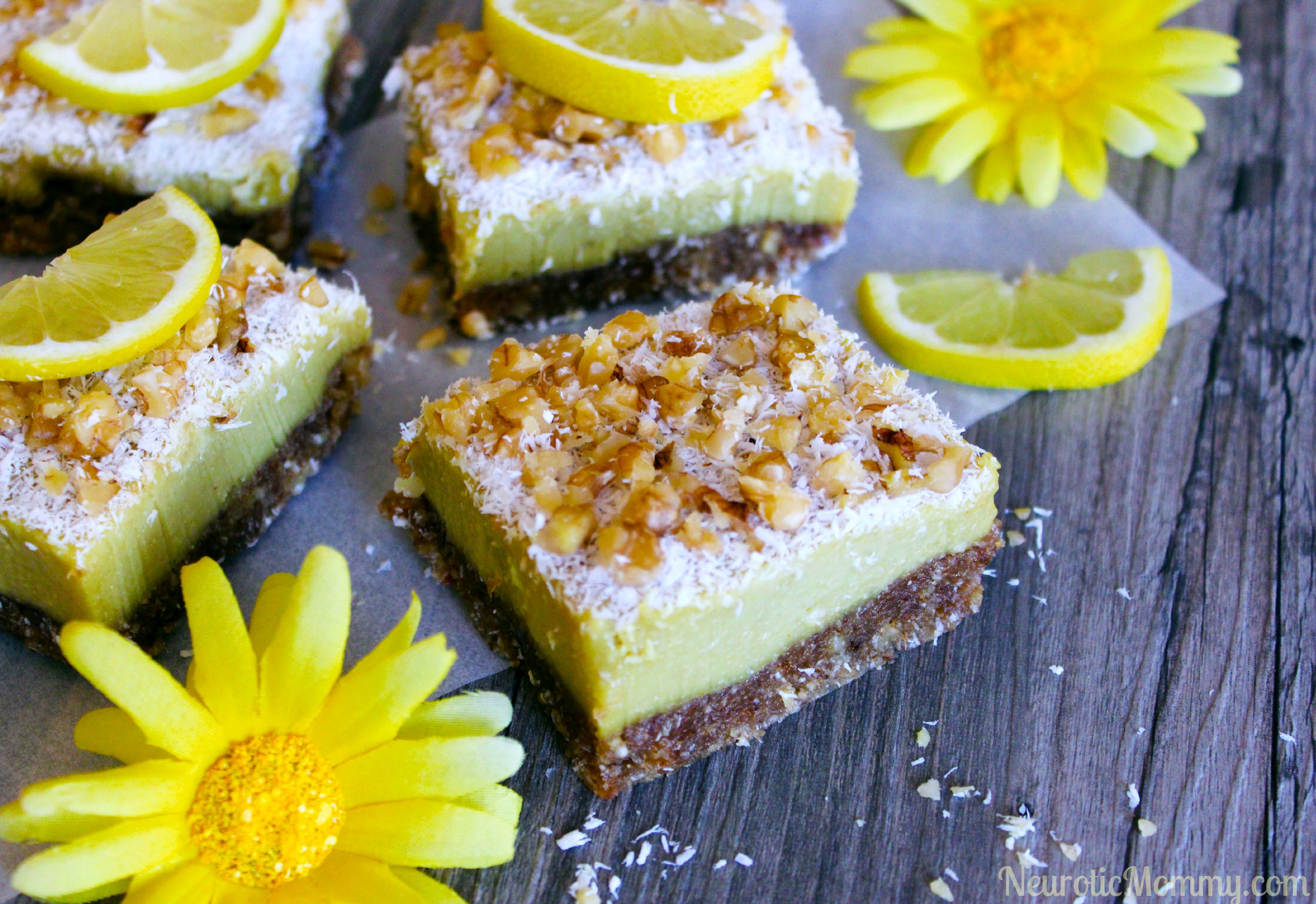 The yummy coconutty, lemony cheesecake had my sticky little fingers in the fridge all the live long day. Are you ever in the mood for something Lemon-ish? That happens to me sometimes and I'll be on the hunt for something lemony delicious. If that is currently happening to yo unwell don't worry, you landed in the right place.
This tastes like a lemon meringue pie! Can you even stand it! This recipe is like a little taste of heaven all up in ya mouth.
Ingredients
Bottom Layer
1 1/2 c walnuts
6 pitted medjool dates
1 tbsp maple syrup
1 tsp vanilla extract
1/3 c shredded coconut
The Filling
1 1/2 c cashews
1/4 c water
2 tbsp maple syrup
1 tbsp coconut oil
juice of one fresh lemon
zest of half a lemon
1 tsp turmeric
Method
For the bottom layer process/blend all ingredients until just combined but still keeping it a bit crumbly.
Take a 6×6″ square pan and line with plastic wrap.
Spread evenly with a spatula and stick in the freezer while you prepare the filling.
For the filling, process/blend all ingredients until smooth and creamy.
Pour on top of crust, spreading it out evenly.
Top with coconut whipped cream, shredded coconut and crushed walnuts.
Keep in the freezer for 3-4 hours to firm up.
Let thaw out for 5 minutes before serving. Enjoy!