Vegetable & Cheese Quesadillas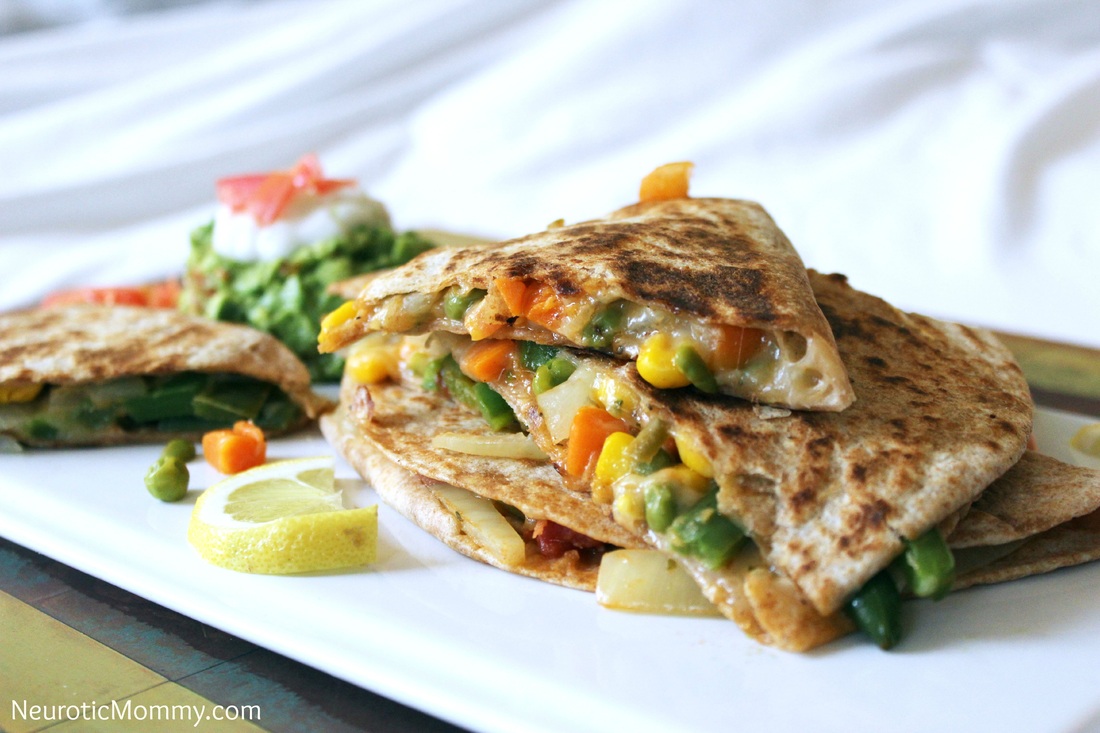 Who says you can't have your quesadilla and eat it too? Not this gal!
Don't be alarmed these are the healthy version to the once oh so bad for you fast food. It's ok if right about now you want to do a little dance, make a little love and pretty much get down tonight. hahaha
Ok ok back to business. I made them on Spelt tortillas!!! And wait, hold the excitement they are filled with veggies and mozzarella cheese shreds! With a little salsa and these bad boys are off the heezy. They are especially good with a nice side of guacamole.
Ingredients
1-2 bags of frozen mixed veggies
(green peppers, yellow onion, corn, carrots, green beans and peas.)
Salt/Pepper to taste
1 c mozzarella shreds (vegan or non vegan your choice)
Salsa, vegan sour cream and guacamole for sides
Guacamole
2 ripe avocados mashed
1 garlic clove sliced thin
a squeeze of lime juice
1/4 yellow onion, diced
1 tomato, diced
Salt/Pepper to taste
Handful of fresh cilantro
Method
The Quesadillas
Steam your veggies then lightly water sauté them adding in all seasonings. I just used salt and pepper but you can add whatever you'd like.
Heat up tortillas on a fry pan about 2-3 minutes for each side. 
Place your veggies and a scoop of cheese to the heated tortilla and fold over like you would an omelet.
Flip a few times so both sides get nice and crispy.
The Guacamole
In a blender add all ingredients and run until just combined. You can make it completely smooth and creamy but I like my guac with chunks of avo and tomatoes.
If you do not have a blender you can simply smash the avocados with a fork add in all ingredients and mix until just combined. Add more of any ingredient as desired.
*Note: When I make guacamole I go by taste. So you may add or remove anything you like and make this traditional recipe your own!