One Skillet Vegan Hamburger Helper
jump to recipe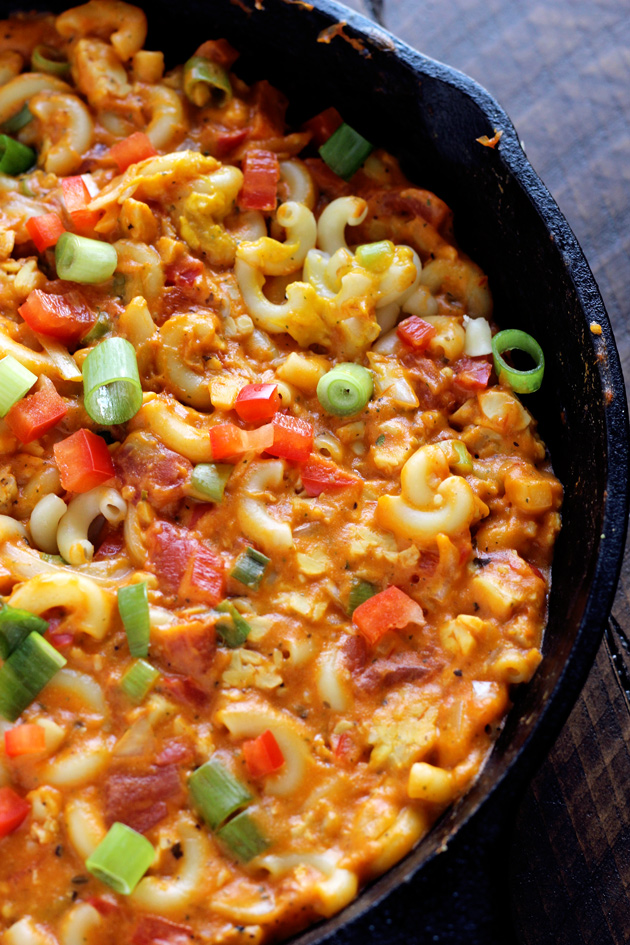 Guys, I'm back, and I totes know you missed me!!! Since being back from my (stressful) vacation at Disney World, I needed to catch up on a lot of things…mainly sleep. I am one that has learned sleep is and needs to be a priority because without it, our bodies do not function how they are suppose to, and putting yourself into overdrive burnout mode benefits no one. So while I was catching up on some z's, school work (readings and papers), I didn't forget about all you Healthee's out there. No matter where I go, I'm always looking for inspo, and being in Disney, plant based, can be rough. I made a list of all the things I wanted to reinvent when I got back. Hence this One Skillet Vegan Hamburger Helper.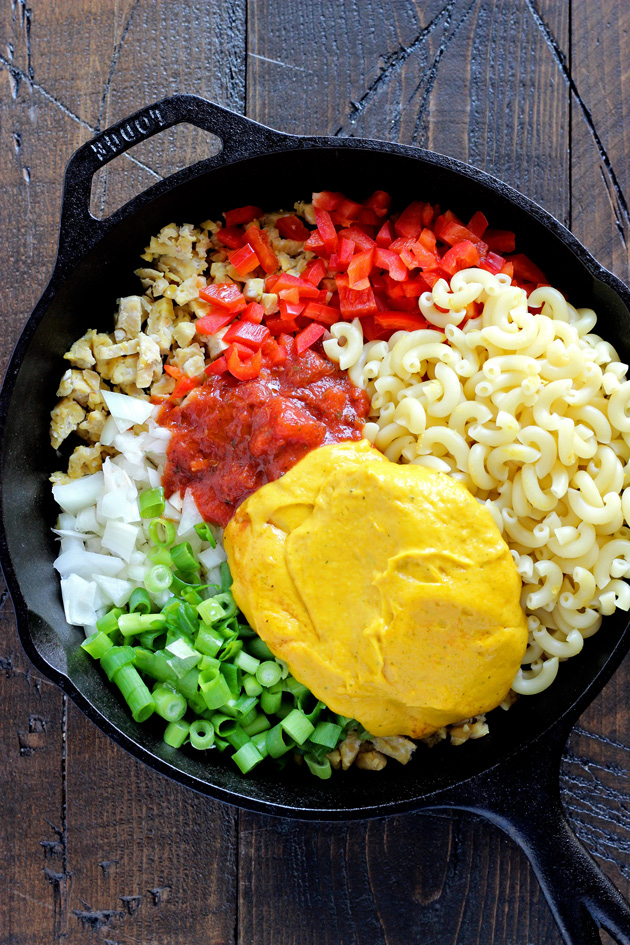 I know the original hamburger helper is a completely processed mess. I don't even know if the meat in that thing is real. Either way it's something a lot of peeps or parents around the world still eat because it's cheap and convenient. But in all honesty how convenient is it really when you're piling yourself up with junk food, we all know where that road leads to…so anyway.
I turned this one hit wonder around and made it not only healthy but vegan. Instead of using chop meat or beef, I used tempeh. Instead of using cheese I used my best vegan cheese sauce recipe. With all the right spices, and I don't mean to toot my own horn here (toot toot 🚂), this is actually better than the "original" (<~~~bleh, yuck).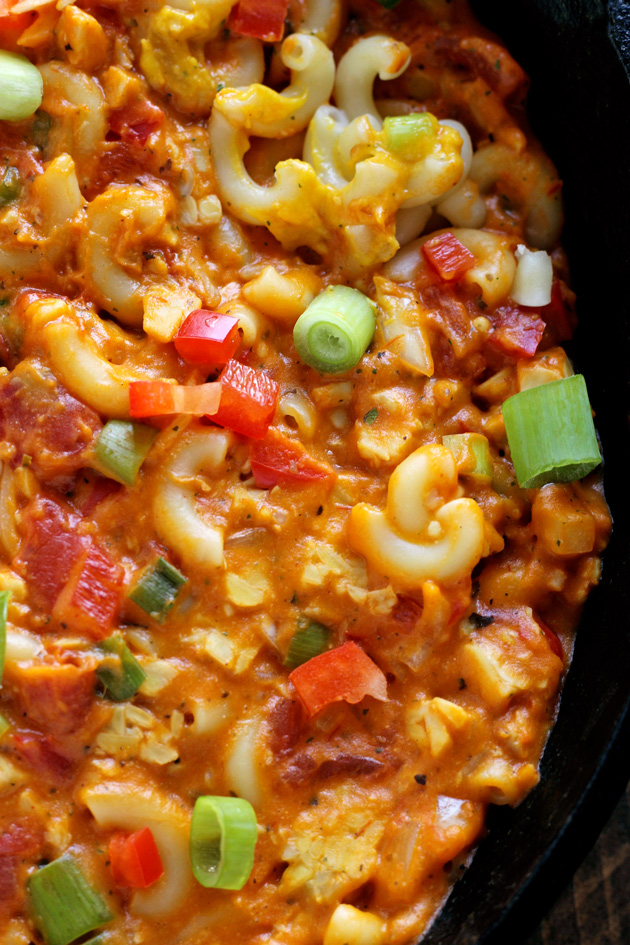 What's so amazeballs batman about this recipe is that I used ingredients I have on hand all the time. Peppers, onions (yellow and green), elbow pasta, potatoes, carrots, and tempeh. As a plant eater, these are the norm to have, usually. Tempeh is great replacement for meat. Especially if you're coming from being a meat eater and looking for alternatives. You prepare it the same way you would if it were beef, except it's cruelty free, and won't clog your arteries. I mean that last part right, pfft, always a good thing. 😊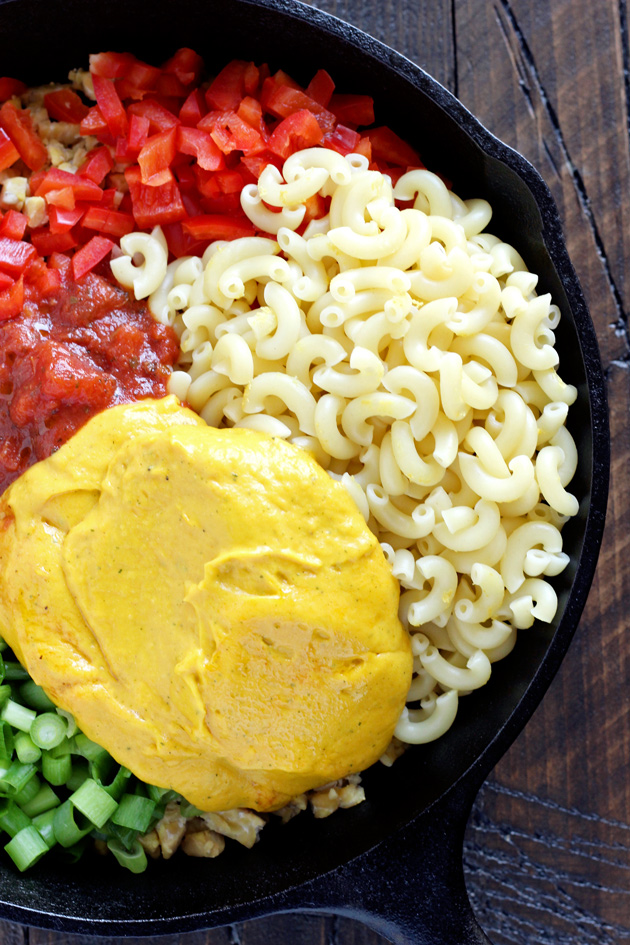 How freakin' delicious 😍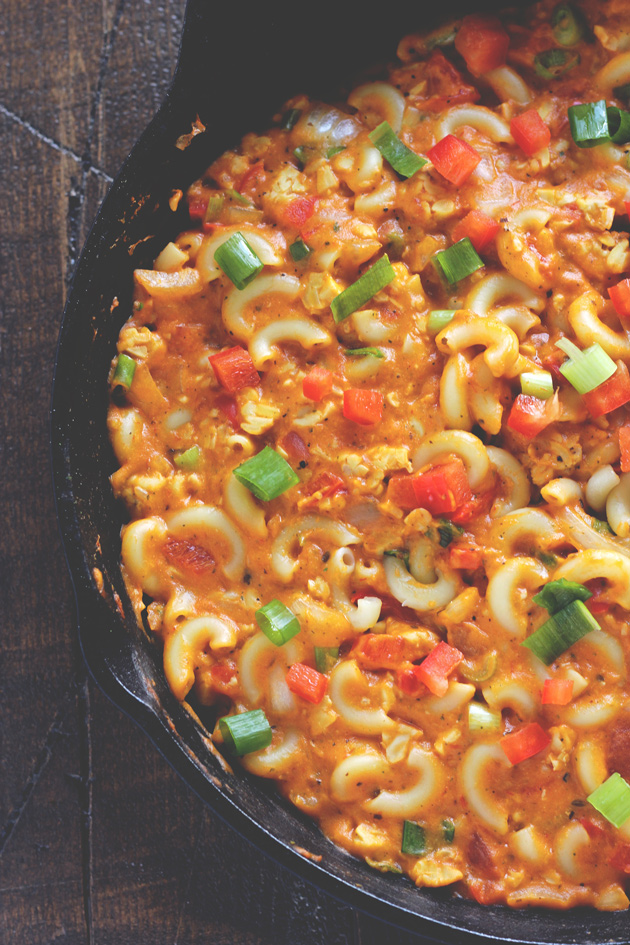 Since it's been a minute since we last chatted, I've been working on a few things. One, school is almost over which will leave me with more time to write and post here on the blog. I'll be able to post more frequently and hook you up with other cool and awesome things happening. Secondly, I've been working on my mediation post, and lastly, I'll have a whole blog post up on my vacation in Disney. There will be my do's and don't's as a vegan, where you can eat, where to avoid, my personal experience and yada yada yada.
Also when I returned home, I had some fun and super cool gifts waiting for me like this snazzy fork made by my friend Chloe of Sweet Mint Handmade Goods (see below).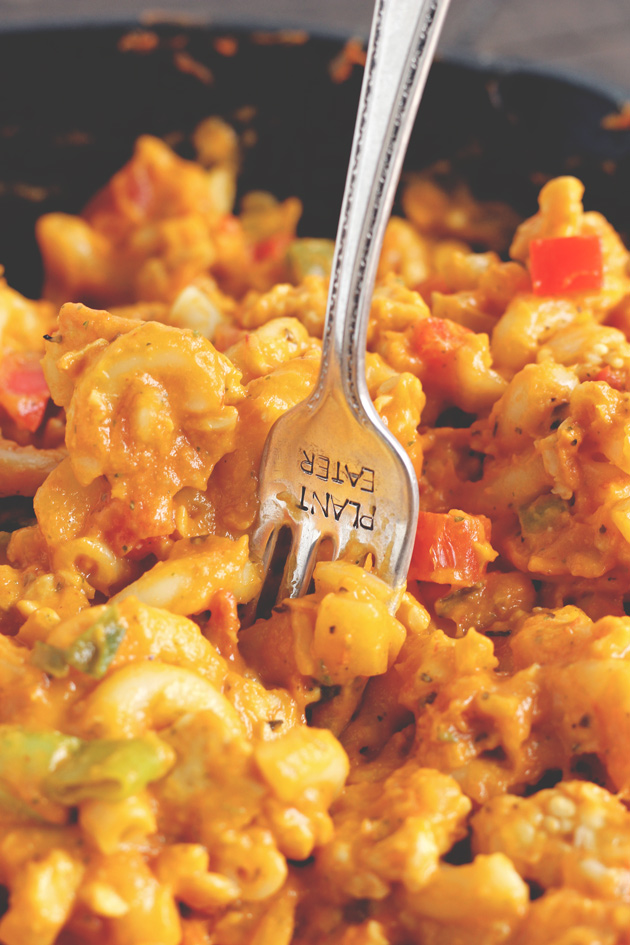 Love Love Love my NeuroticMommy Spoon! 💕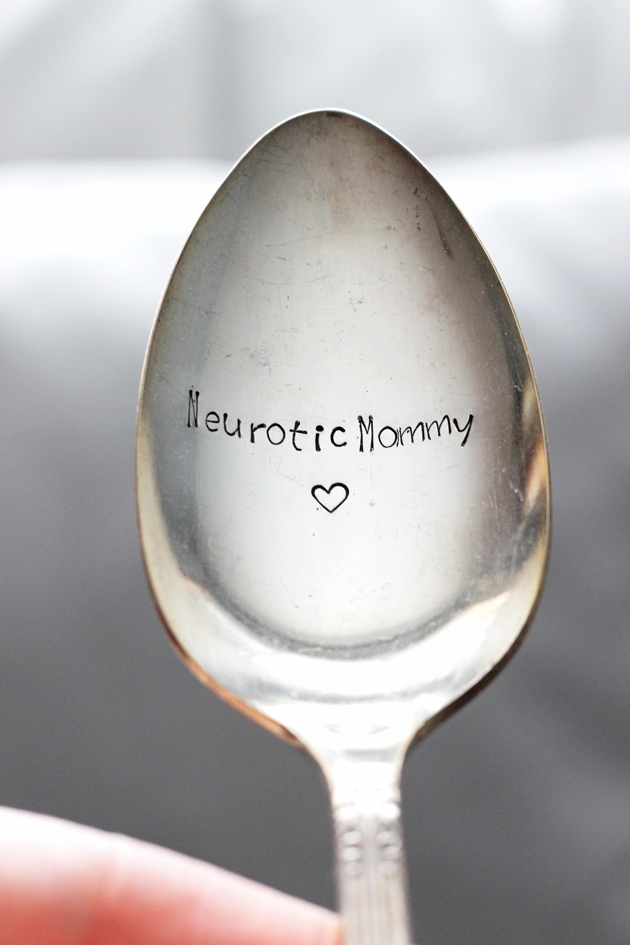 How cool right, I get to eat my plants with my plant eating fork! Her shop on Esty is amazing and I encourage you to check her out. Her vintage flatware can be engraved with almost anything you'd like. It's a fun way to eat and I personally just feel ultra cool having handmade vintage flatware. So do you think if I brought this fork and spoon out with me people would know I'm a plant based mommy? I mean totes obvi right?! LOL
To round everything up, I'm back from vaca, this One Skillet Vegan Hamburger helper is going to be your new BFF doesn't matter if you're a carnivore or not, I got cool new vintage utensils, oh and one last thing that is like uber important. And uber as in super not uber as in uber driver. When I was on my road trip from Florida back to home, one of my BFF's Olivia of OrganicOlivia texted me and told me that The Truth About Cancer was going to be airing it's 9- hour docuseries for free again on April 12th!!! When she told me that I knew I had to spread the word out to you guys via social media. So although my internet connection in some parts of the south were sketch pad central, I found a way to get online, send out an email, and do a few posts. If you didn't have a chance to catch that, you can go here to watch the trailer and be sure to sign up for the free screening. It's legit life changing.
The docuseries covers everything you need to know or didn't know about cancer. There are some of the world's leading experts, doctors, scientists, researchers, and survivors talking about and going over all you need to want to know about this disease, how to prevent it and even perhaps cure it. When I watched it back when it aired the first time, I was floored by just how much we can do to prevent this disease but also so many other chronic illnesses we see on the rise today.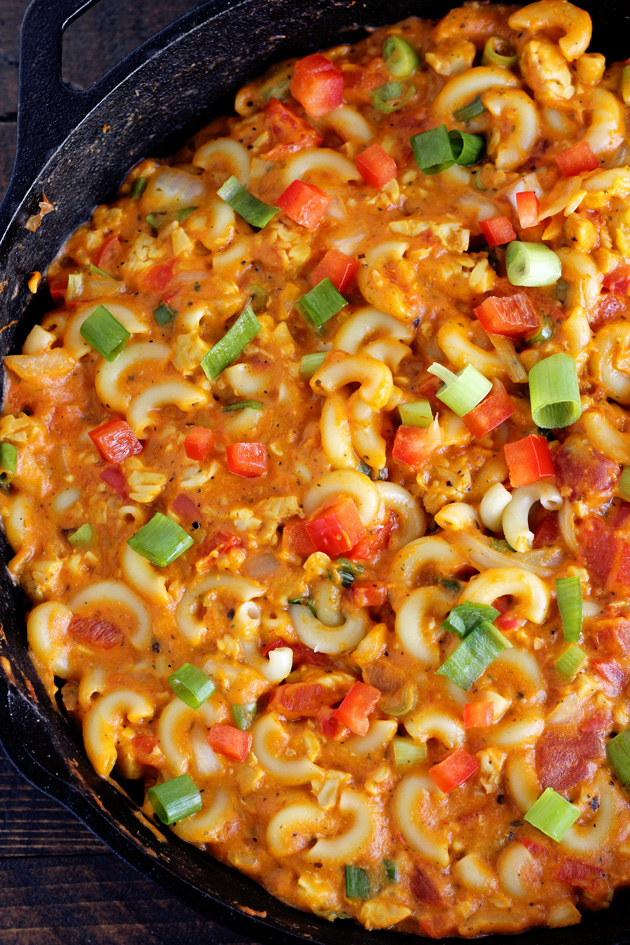 Vegany Cheesy👌🏻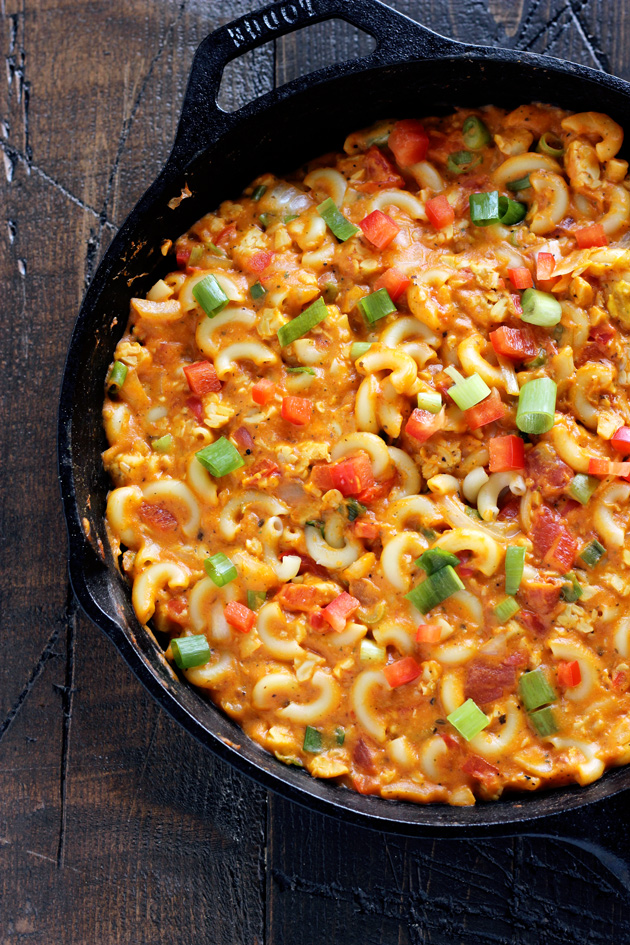 Take just a minute to watch this awe inspiring trailer for The Truth About Cancer – A Global Quest. I really think you will benefit from the knowledge you get from it and will just really love it. I believe this is the era in which cancer can be wiped out so our future generations will not have to suffer from this disease. Don't forget to sign up!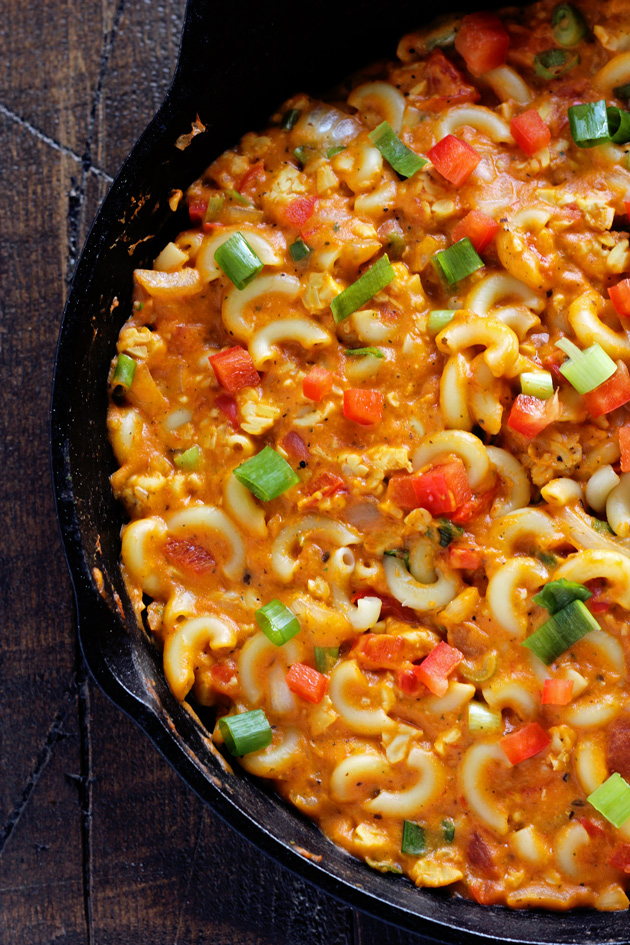 Now that we got all that wrapped up you can get started on your Friday night dinner with this easy peasy, 1-2-3 recipe. The vegan cheese, the tempeh, the love, the flavor…Mmm, I promise, it's damn good. Happy Weekend!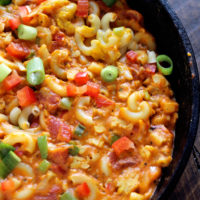 One Skillet Vegan Hamburger Helper
Ingredients:
Directions:
P.S. If you love the trailer, be sure to register for the whole series. After this free screening you will be able to purchase the series but I encourage you to watch it for free while it's airing. Trust me, you don't want to miss this!