KitchenAid Artisan Giveaway
It's Giveaway Time!!!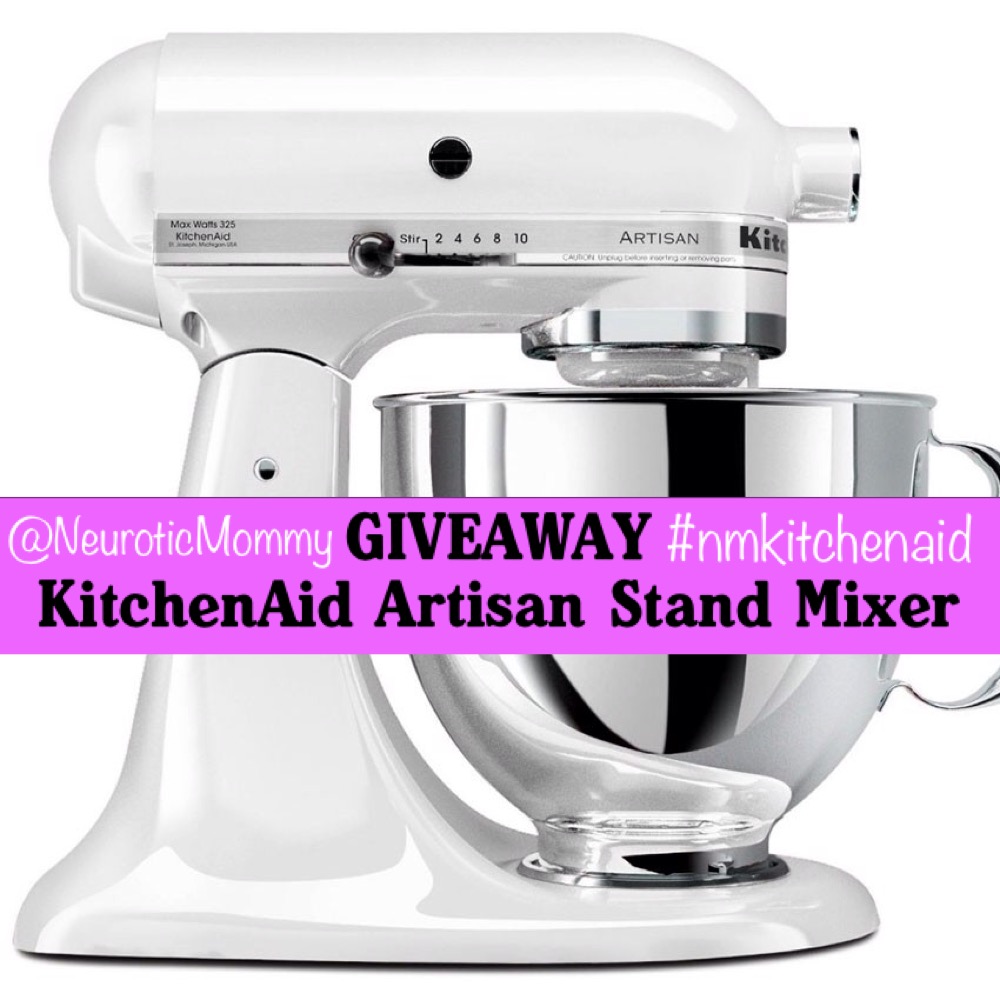 To start off 2015 I figured why not do it in style. And for all my bakers or non bakers out there this is a must have tool for your kitchen. Trust me. I have this same exact one and sweet baby jesus it's amazing. It's a 5Qt polished stainless steel bowl with a comfortable handle. This includes a coated flat beater, coated dough hook and 6 wire whip…say Whaaat! You'll be all like "Boooyah" in your kitchen. Whipping things up with this will have you feeling totes profesh even if you aren't. I know I'm not, well I try I try. haha
I'm running this giveaway on Facebook and on my Instagram. So you have 3 different ways to enter! How flippin' cool am I right?! Rules to enter on the blog are to Subscribe to NeuroticMommy, like me on Facebook, follow me on Instagram and comment below with the first thing you would make if you won this completely awesome sauce kitchen tool.
This is for USA and Canada only.
Not to worry my international peeps I love you all too and will be doing giveaways that are worldwide in the future.
Goodluck!
Giveaway ends Wednesday, January 21, 2015. One Winner will be randomly selected.
Thank you to everyone for all the love and support. I'm truly grateful
Xx
JenniferRose
~NeuroticMommy~