Healthy Hot Cocoa + GIVEAWAY
jump to recipe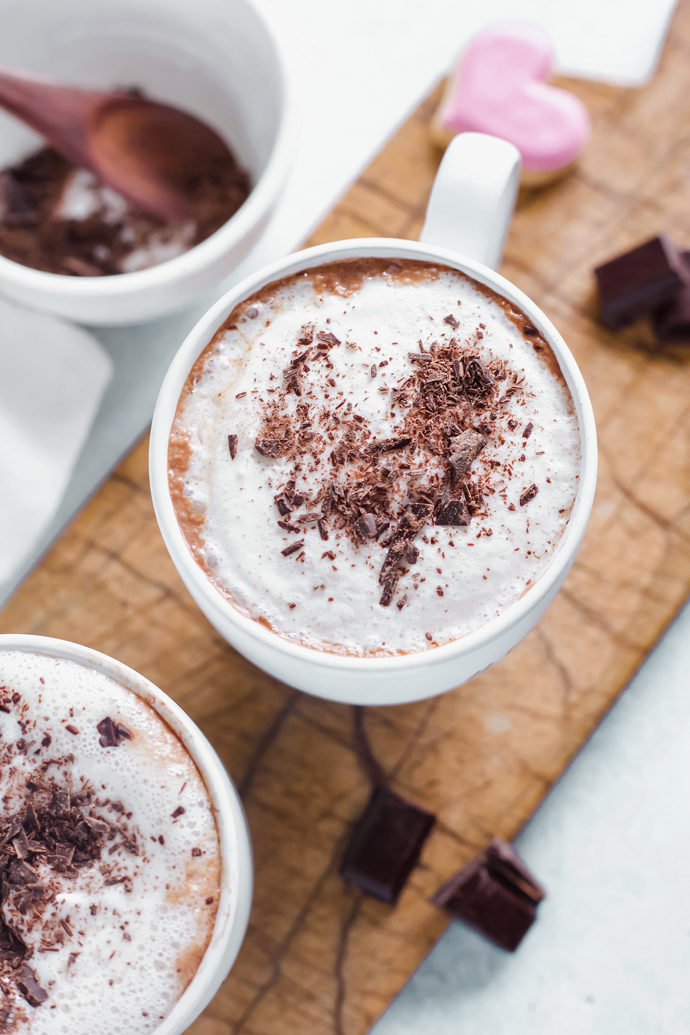 This post contains affiliate links in which I may make a small commission. Opinions are in no way influenced by compensation. You can read our full disclosure policy for more information.
Happy National Hot Chocolate Day! What a way to celebrate a Wednesday right!? This Healthy Hot Cocoa is just what this day needs. Heck, any day needs more chocolate. When chocolate is involved you know it's going to be banging. That's just my opinion.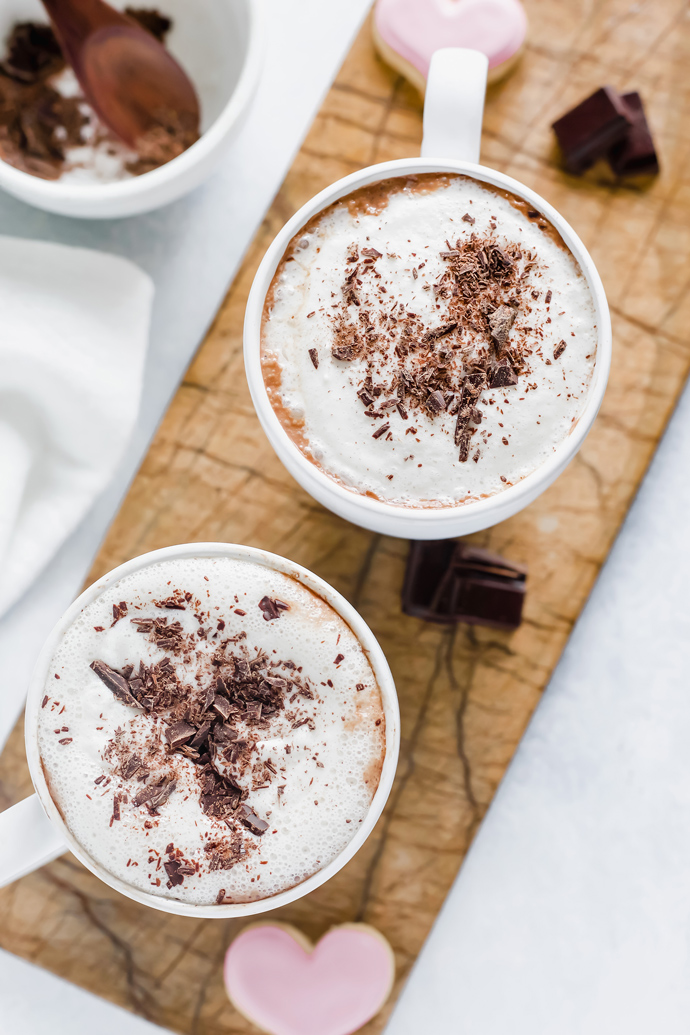 But before we get into this amazingness of a recipe (that you can enjoy wheneves because it's good for you), I wanted to tell you about the Giveaway I'm hosting with two of my best gal pals (Christine of NJMOM and Jen of Sugarsuckle) over on Instagram!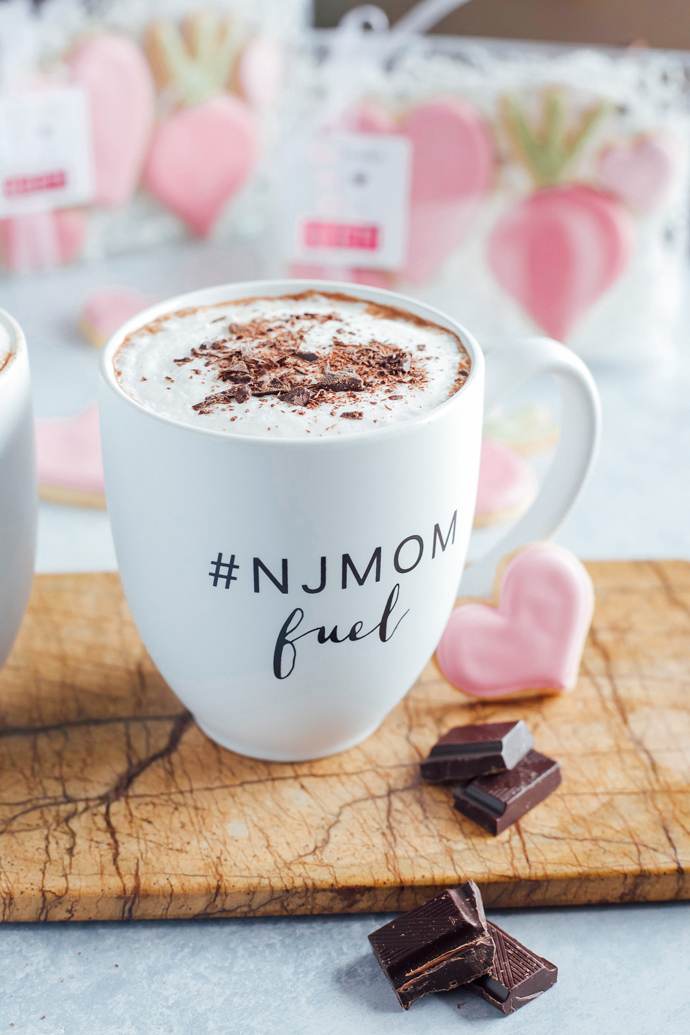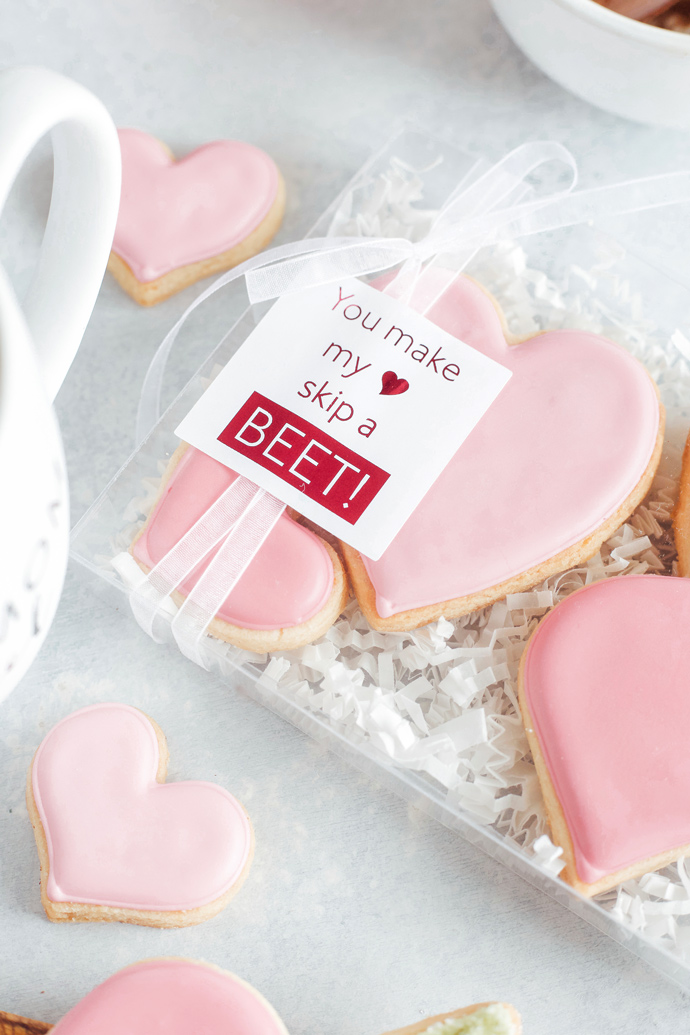 We're giving away this #NJMOM fuel mug (pictured above) along with a box of specialty-made, vegan Valentine's Day cookies (pictured above). And as a bonus we're throwing in a bag of my favorite organic Drinking Chocolate (vegan, dairy free, probiotic) that way you have all the essentials!
So make sure you head over to Instagram and follow the rules to enter. I know you know someone who deserves this V-Day Bundle.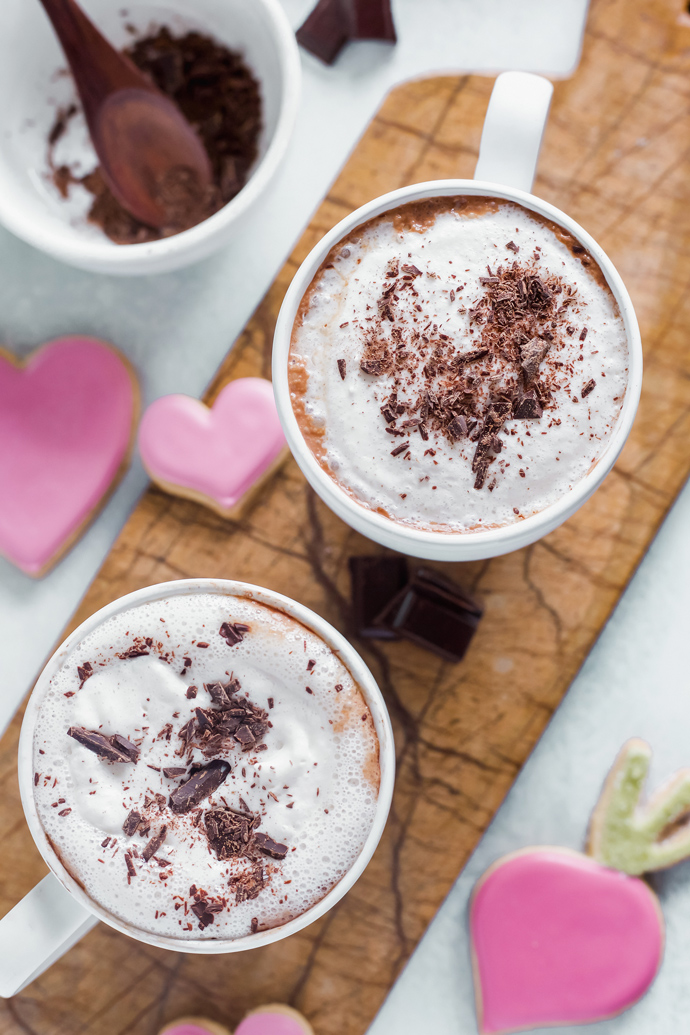 Now lets get back to the healthy hot cocoa recipe shall we. I have to admit, I'm guilty of using the ready made packages of hot cocoa. But now that I make this I sometimes have one twice a day! It's that good.
The ingredients are super simple: almond milk, cacao powder, vanilla, maple syrup (optional), dark chocolate squares, and a pinch of sea salt. I put all this in a small saucepan and let it get nice and warm. When it's done I love topping it with coconut whipped cream and if you want to get really fancy you can top with with dark chocolate shavings like I did. There's never a wrong way to add more chocolate, you know what I'm sayin'.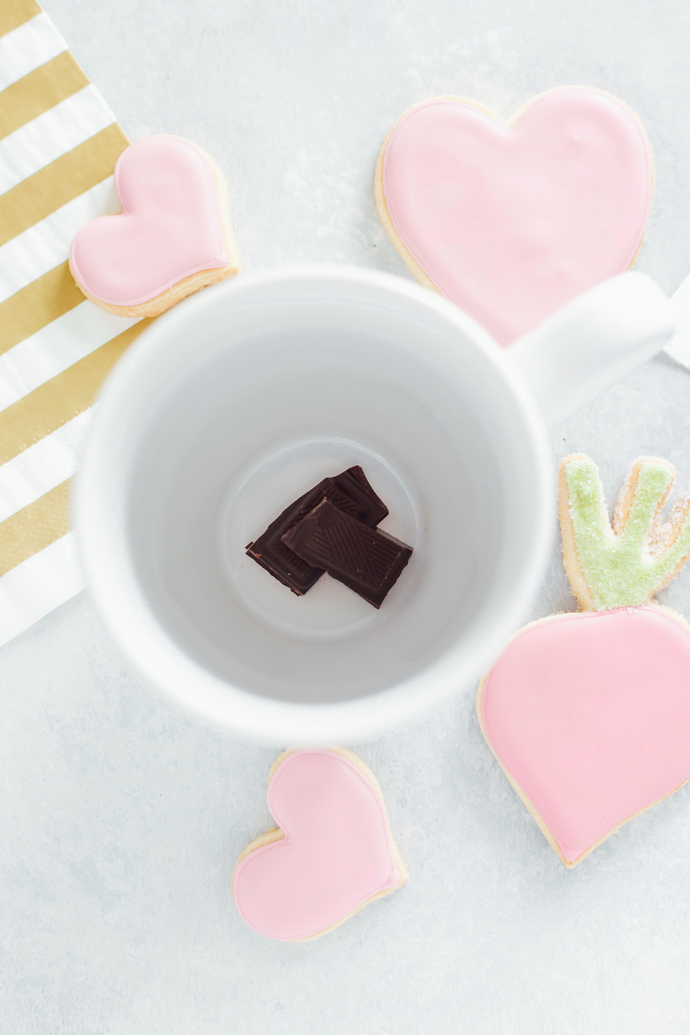 Here's my tip to make it super creamy and even more chocolatey…I place two squares of dairy free dark chocolate at the bottom of the mug. Almost how you would make a ganache expect you're drinking this one. When the hot cocoa is done I pour it right over the dark chocolate, wait a few seconds so it melts then I give it a good stir. It's extra creamy and thick, but not too thick where it's no longer hot cocoa. It's basically perfection in a mug.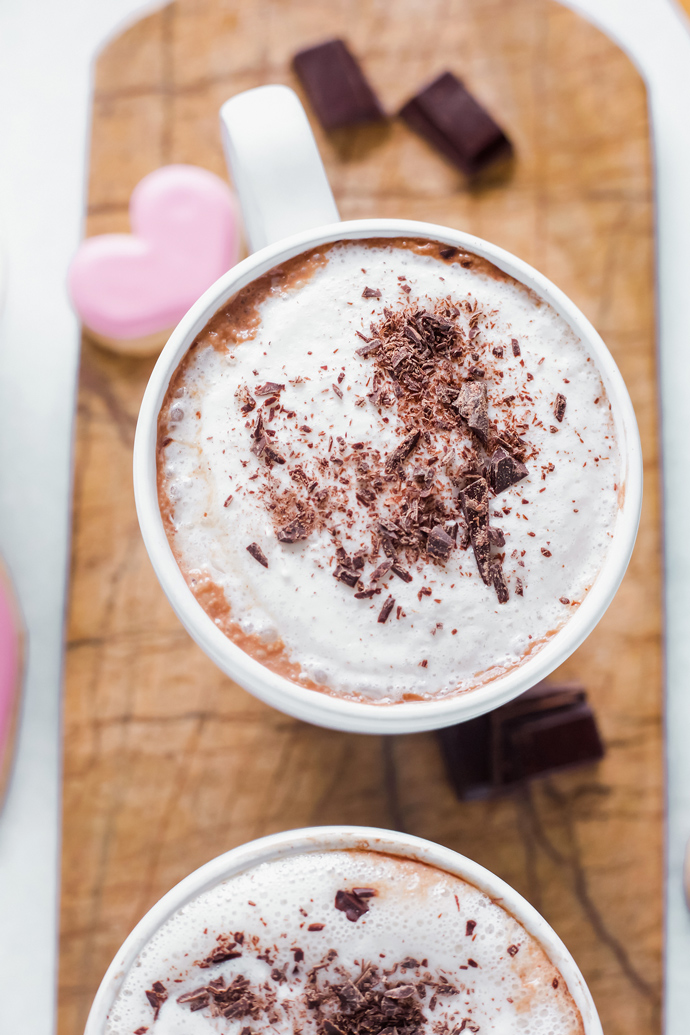 Now you've got two things you need to go and do today – 1. Enter my Giveaway on Instagram and 2. Go make this deliciously what tastes sinful (but it isn't) healthy hot cocoa. Why are you still here…GOOOO! (LOL)
Good luck to anyone who enters the giveaway and keep yourself warm in the winter with this stud of a drink.
Healthy Hot Cocoa + GIVEAWAY
For when you're feeling decedent and super fancy enjoy your self a hot cocoa to match!
Ingredients:
2 cups unsweetened almond or coconut milk
2 tbsp cacao powder or cocoa powder
2 tbsp maple syrup or other preferred sweetener
1 tsp vanilla extract
pinch of sea salt
dairy free dark chocolate (2 squares and extra for shavings)
Directions:
Put all ingredients in a small saucepan except for the dark chocolate.
Whisk very well until no lumps are left.
Add two dark chocolate squares to the mugs you'll be serving this in.
Let the hot cocoa get to a slight boil then remove and pour in mugs with dark chocolate squares.
Wait a few seconds so the dark chocolate melts then give it a good stir.
Top with coconut whip cream and extra dark chocolate shavings. And if you want to be extra, throw some dark chocolate syrup on top. Boom.
~Pin for Later~