Vegan Spinach and Artichoke Soufflé
It's amazing what you can do with some veggies and a pie crust…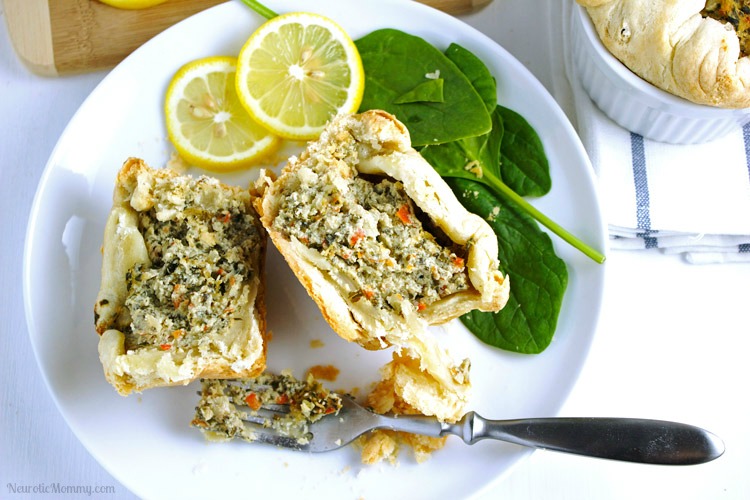 When I go to WholeFoods I always pick up these local ready made vegan pie crusts just to have on hand incase of a pie emergency. Because those happen often right? Well I had two sitting in the freezer and I was thinking to myself what can I make with this other than pie? Then I stumbled upon Jessica's Spinach and Artichoke Soufflé recipe from CleanGreenSimple.com and knew it was a must make like ASAP. I like eating things out of ramekins or cups. It's cozy to me plus I know there just has to be a super awesome filling. Hellooo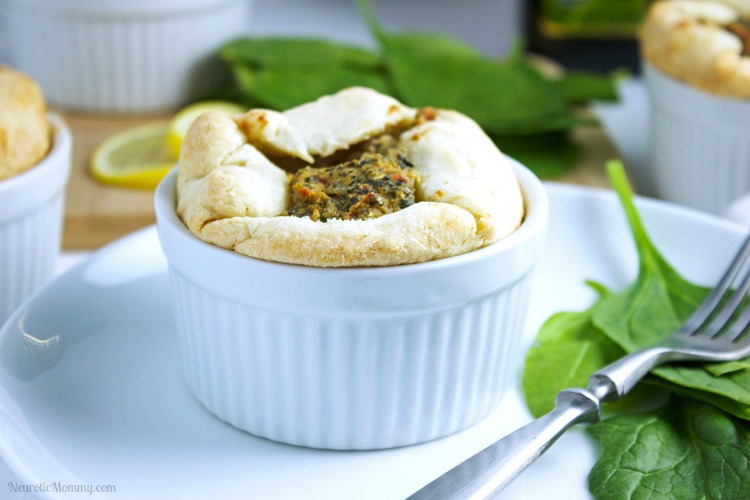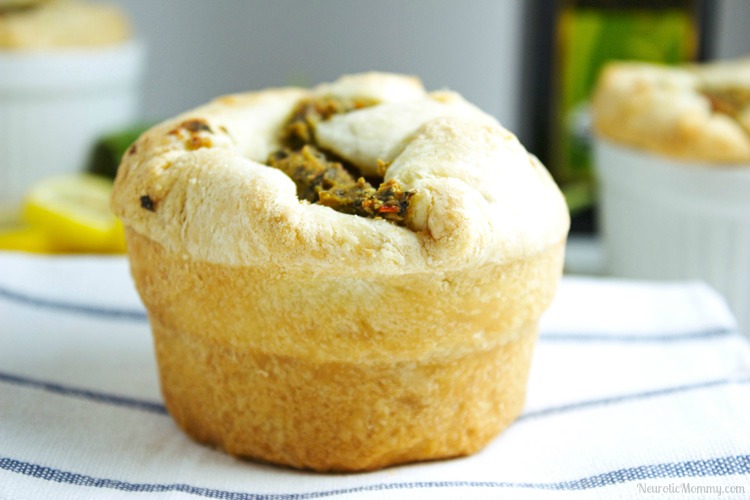 In the original recipe Jessica makes the dough herself but I totally cheated and used the pie dough that was waiting anxiously for me to put it to good use. And it cut the time in half by a lot a lot.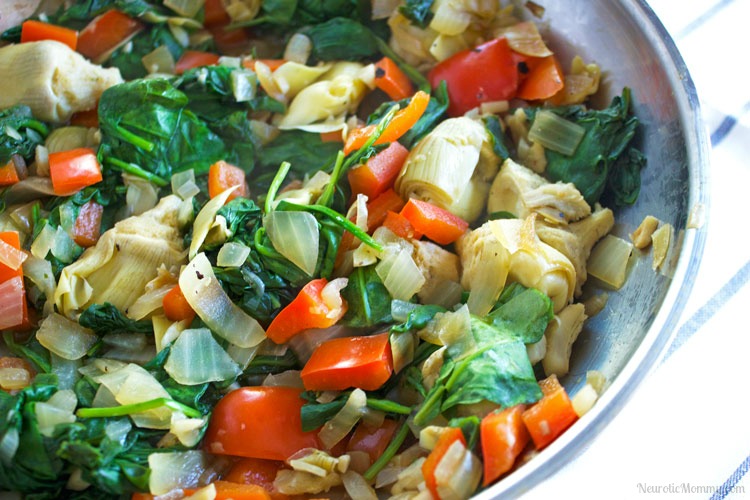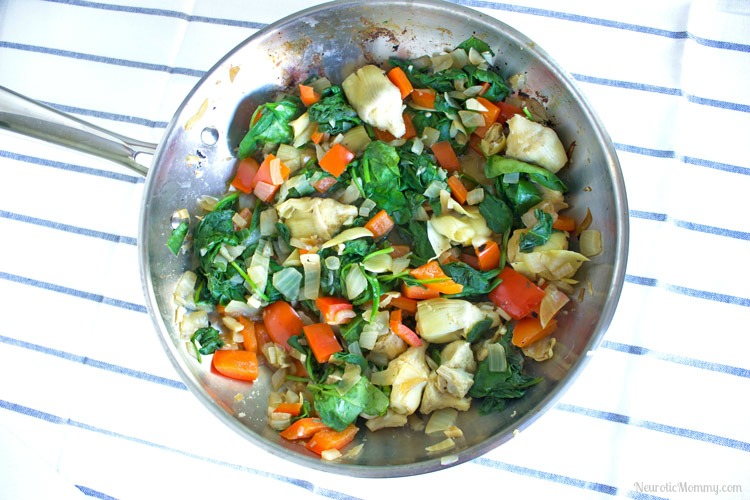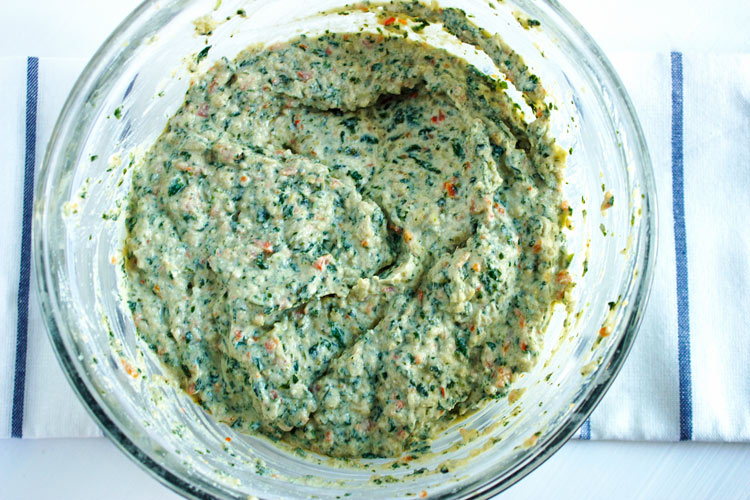 The Filling is made with veggies and a secret ingredient…Tofu. Now I know I know how some people feel about Tofu. I eat it on occasion. I don't have it all the time like with every single meal but I'll dabble my cooking hand in it from time to time. However next time I make this I am going to try cashews instead. I feel no matter how many spices or seasonings are in a dish with tofu you can still taste the distinct flavor of it. Or maybe it's just me.
Ok so I let my dough thaw to room temperature for about 10 minutes. Since I had two pie crusts I cut 4 pieces of dough and rolled them out. I placed each piece in 8 ounce ramekins, molding the dough to the cups and letting the rest fall over the sides giving me enough to fold it back over the tops. I then filled the middles with the spinach and artichoke mixture.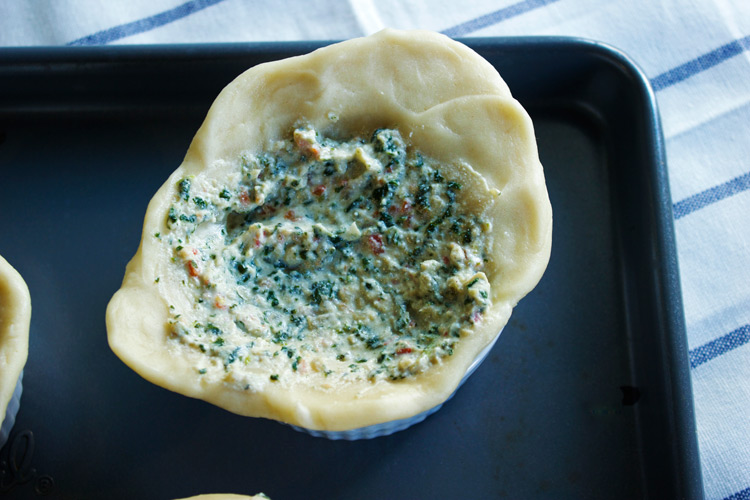 I took the dough hanging off the sides and folded it over the tops (not completely) and brushed the tops with extra virgin olive oil. Now they are reading for baking! hashtag excited lol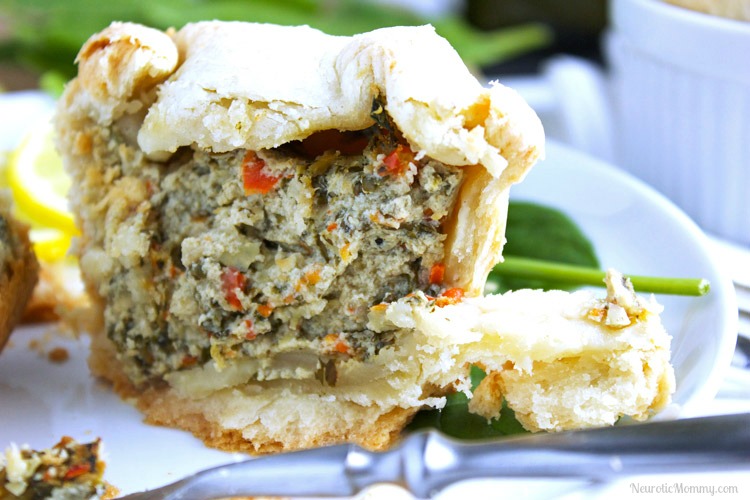 Be careful taking them out of the oven as they are really really hot. I had mine on a baking sheet but still just be careful. Let it sit for 5 minutes and then you can dig in! If you're eating healthier these days when is the last time you can say you even had a soufflé?! I know when I think of them they are usually pounded with sugar and it's like uuugh can't ya just enjoy something without sugar always ruining it! lol #sugarproblems
I loved the flakiness of the pie crust with this filling. The filling does have a cheese like texture so I almost felt like I was eating cheese but I wasn't. If that makes sense.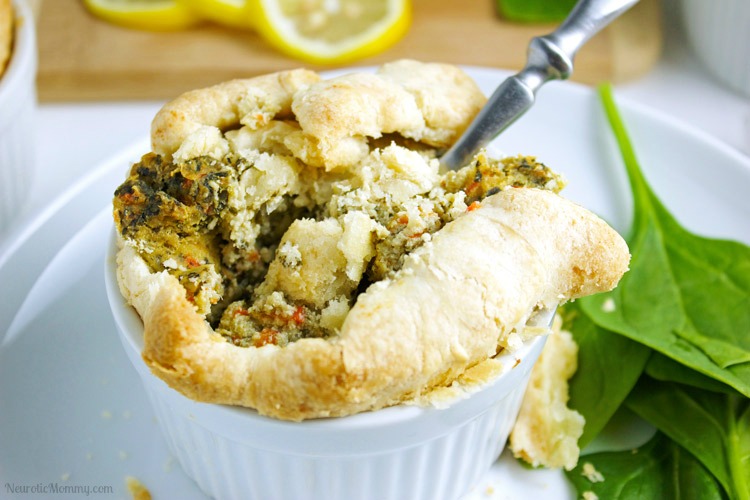 I don't want to take up too much more of your time because you need to go make these like…I'm gonna say…now.
Enjoy these healthified decadently light and airy cheese-less clouds. You won't be disappointed.
Vegan Spinach and Artichoke Soufflé
Author:
Prep time:
Cook time:
Total time:
Serves: 4
Healthified, decadently light and airy cheese-less clouds that somehow taste like cheese!
Ingredients
2 vegan, ready made pie crusts
1, 6 ounce jar artichoke hearts in water
1 red bell pepper, diced
1 yellow onion, diced
3 cloves garlic, chopped
4 c fresh spinach
1 block extra firm tofu
juice of half a lemon
1/4 c brown rice flour
1 tbsp nutritional yeast
1 tsp apple cider vinegar
1-2 tsp onion powder
salt/pepper to taste
extra virgin olive oil
Instructions
Preheat oven to 350F. Take dough out of freezer and let thaw to room temperature.
While thats thawing start making the filling.
Chop up your veggies except artichoke hearts and spinach.
Place onions, pepper and garlic in a large skillet or fry pan and cook until onions and peppers are translucent. About 5 minutes. Add a tablespoon of water if it starts to stick.
Add in spinach and cook until the spinach has wilted then remove from heat.
Place in a food processor and pulse just until chopped not pureed.
Remove from processor and place chopped veggies in large bowl and set aside.
In the same processor place tofu, lemon juice, brown rice flour, nutritional yeast, acv, onion powder, salt and pepper and run until completely smooth and creamy.
Add into large bowl with veggies and mix until well combined.
Cut thawed dough into 4 pieces and roll into balls. Roll dough out flat then mold to ramekins letting it fall over the sides.
Fill each ramekin with spinach and artichoke mixture about 3/4 of the cup.
Fold sides over the top not covering completely.
Brush tops with extra virgin olive oil and bake for 35 minutes.
Enjoy!