3 Ingredient Beer Battered Artichoke Hearts
Holy mother of all things delicious! 3 Ingredient Beer Battered Artichoke Hearts are real!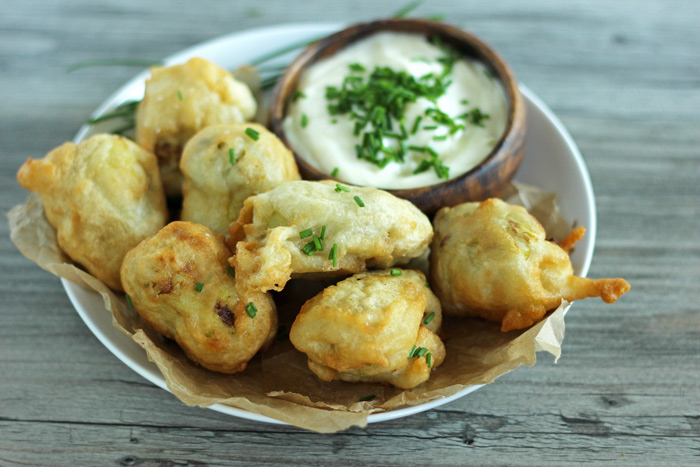 This isn't my typical normal "healthy" post. But we all have those days where we throw the rule book out the window and indulge a little or perhaps a lot. I was thinking maybe once a week posting something you can make as a "cheat" or whatever you want to call it. Yesterday was my day and I couldn't wait to share this with you!
When I first saw this Beer Battered Artichoke recipe on PerpetuallyHungry, my mouth watered and I may have drooled a bit when I came across these. I thought wow artichokes who knew and wondered what that must taste like. Well anything beer battered is usually phenomenal…napkin please.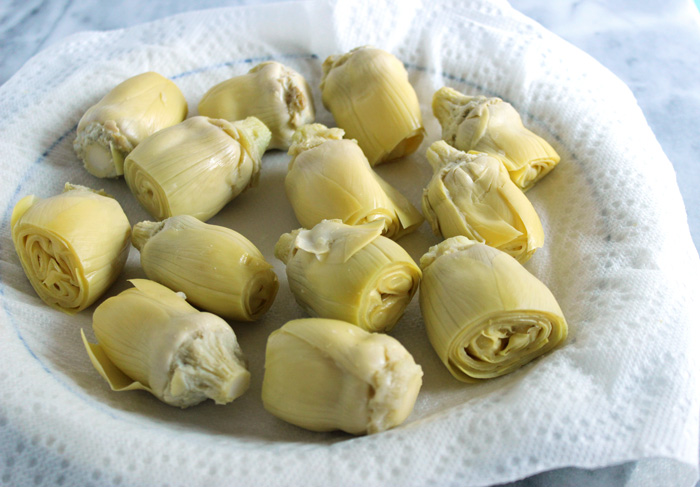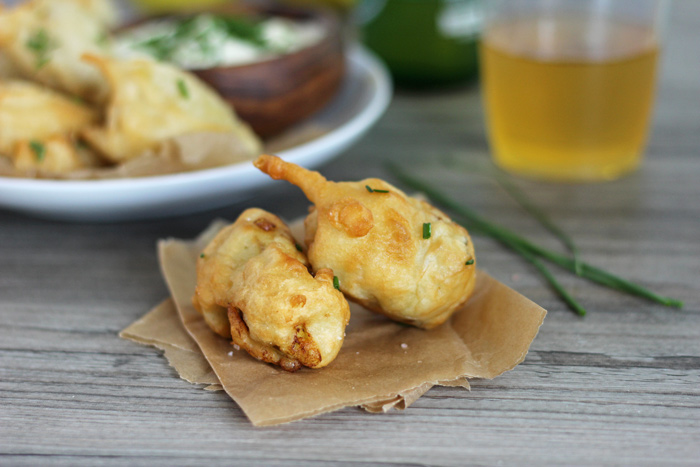 These are what whole artichokes look like. Make sure when you're purchasing them the can doesn't say quartered. Whole is better, packed in water. So you'll want to drain and pat them dry really well. You can actually take each one and slightly squeeze it to take any remaining water out.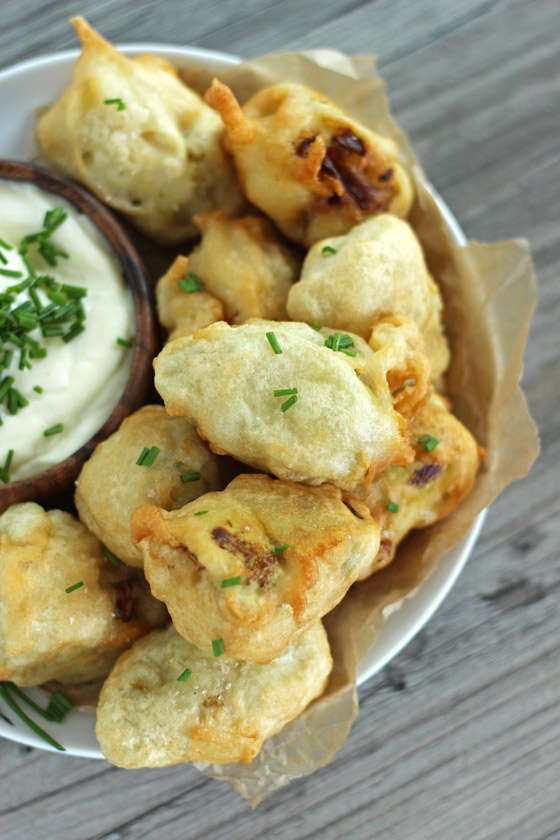 As for the ingredients I used an organic unbleached flour and a non gmo beer. You can find a list of non gmo beers from FoodBabe. Even though this is an indulgence it still doesn't have to be made with low grade ingredients. Everything I used for this was organic and verified non gmo including the canola oil used for frying.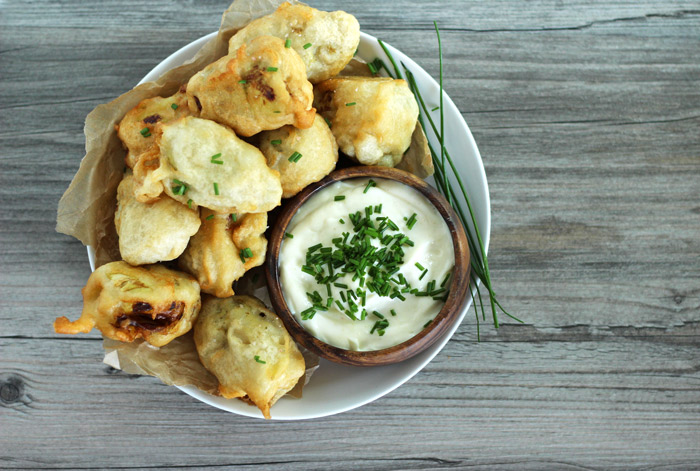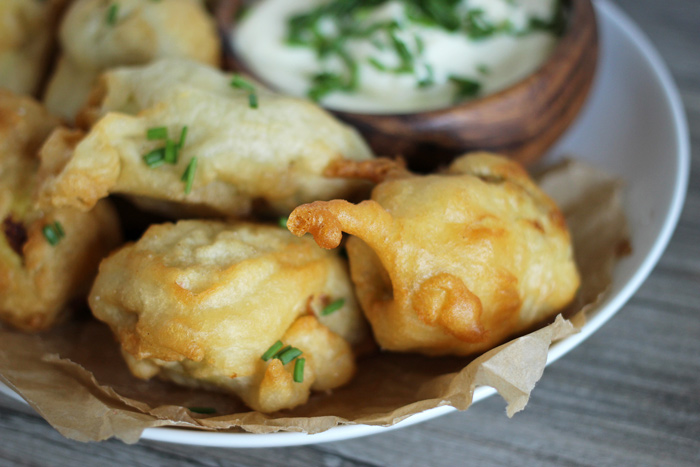 This was quite comical to watch me make. I'm not usually a "fryer", I don't often fry so I wore my sunglasses as not to get burned by the oil when I was dropping the artichokes in. It was a good look for me I thought. haha hashtag #iwearmysunglasses.
Let's talk dipping sauce! I love to dip, dunk and drizzle (chocolate mostly). I love condiments. I'm a condiment connoisseur if you will. I still can't get over how easy all this was to put together. Of course I would want to eat this everyday but I knows that bes bad for ya. Ok ok back to the dipping sauce!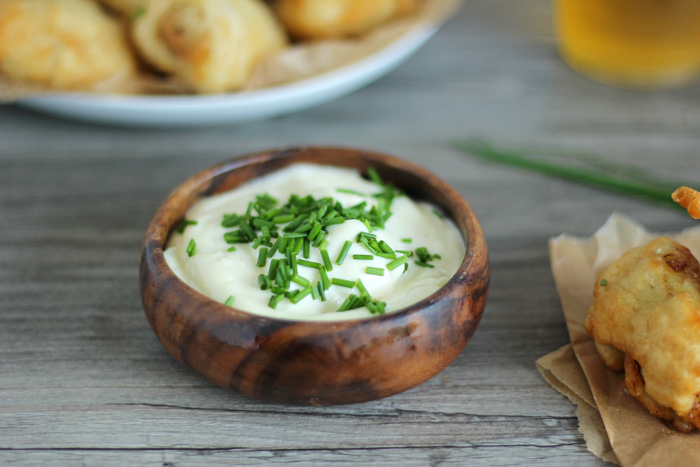 Another recipe just 3 ingredients! The original recipe called for regular mayo so I just swapped that out for vegenaise and boom, tastes just as amaze. (recipe below)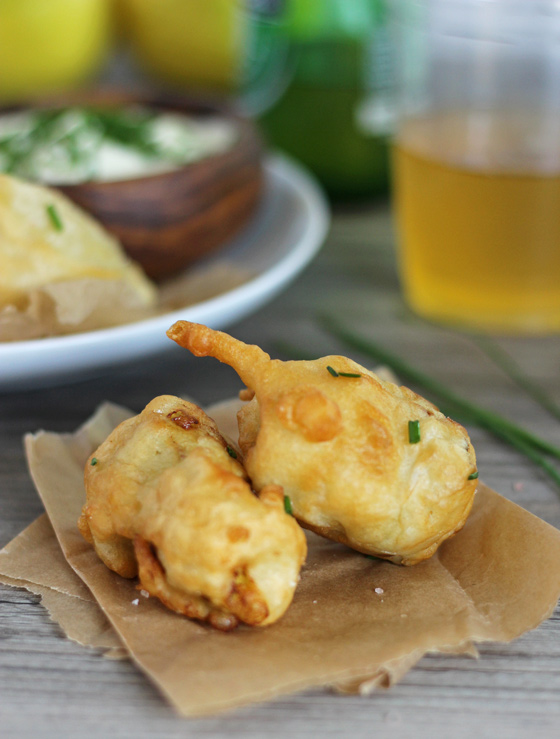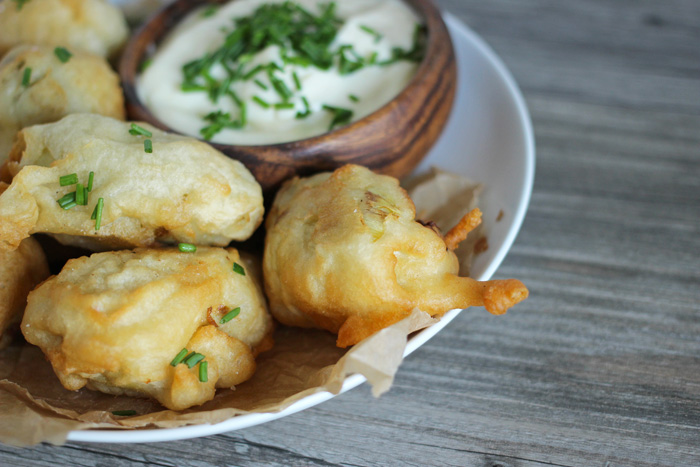 Let's get right down to what we know:
Indulgences are ok in moderation.
Beer Batter is delicious.
Artichokes are awesome whether they are in a salad or fried.
Dipping sauces are essential for finger food.
Moral of the artichoke story? Make them immediately! They won't last long because you will be eating them as fast as you make em'. Don't hate me…I love ya =)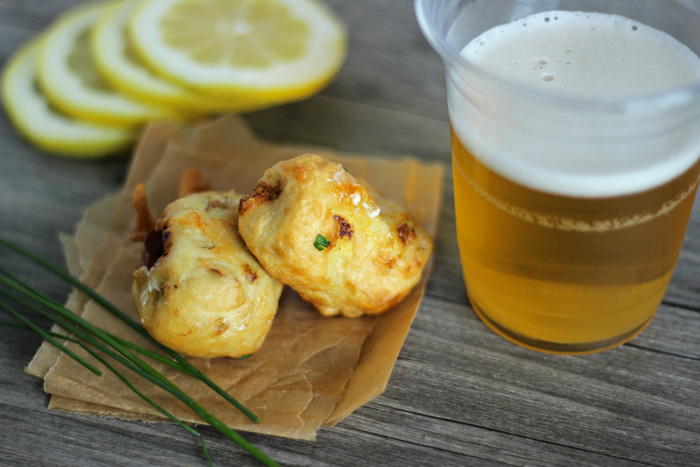 Find me on Facebook, Pinterest and Twitter!
Don't forget to follow me on Instagram @NeuroticMommy and @TheChocolateCorner. For recipe features tag #neuroticmommy or #thechocolatecorner. I look through those daily so be sure to tag! You can also email me JenniferRose(at)neuroticmommy(dot)com with inquiries.
3 Ingredient Beer Battered Artichoke Hearts
Recipe Type: Appetizer
Cuisine: Vegan Fast Food
Author:
Prep time:
Cook time:
Total time:
Serves: 12
Super delicious, incredibly easy 5 minute recipe with a dipping sauce to drool over!
Ingredients
[b]Artichokes[/b]
32 ounce bottle of organic, verified non gmo canola oil for frying
2 – 14 ounce cans of whole artichoke hearts packed in water
1 cup organic unbleached white flour
1 cup beer
salt/pepper to taste
[b]Dipping Sauce[/b]
1/2 cup vegan mayo
2 tbsp fresh lemon juice
1 tsp garlic powder
salt to taste
handful of chives, chopped (about 2 tablespoons)
Instructions
Fill a heavy pot with the whole bottle of canola oil. Heat up oil to 375 degrees.
Drain artichokes and pat dry, squeezing slightly any remaining water. Place them on a paper towel so it absorbs the water.
In a large bowl whisk together flour and beer. Add salt and pepper.
Once oil is ready, dip artichoke hearts in batter and place in oil. Let them fry 3-5 minutes. Flipping them over if need be. I placed 4 to 5 artichokes at a time as not to over crowd my pot. Repeat process until all artichokes hearts are fried.
Place fried artichoke hearts on a plate line with a paper towel. This will grab any dripping oil.
Sprinkle with salt.
For the dipping sauce, mix all ingredients together well. Season with salt and pepper as desired.
Enjoy!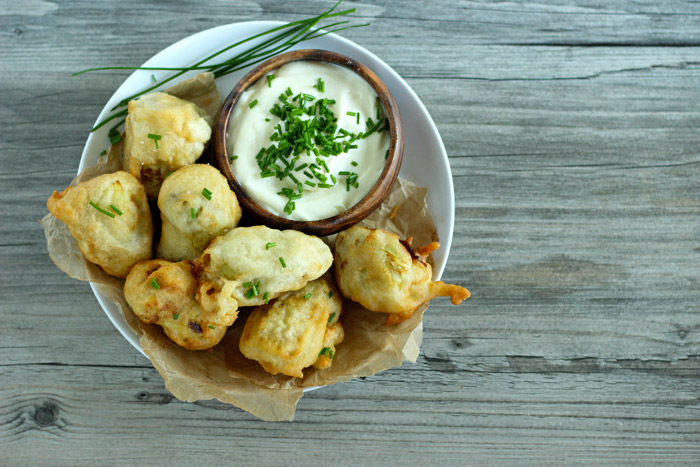 XoXo Jenn