Blueberry Banana Smoothie
jump to recipe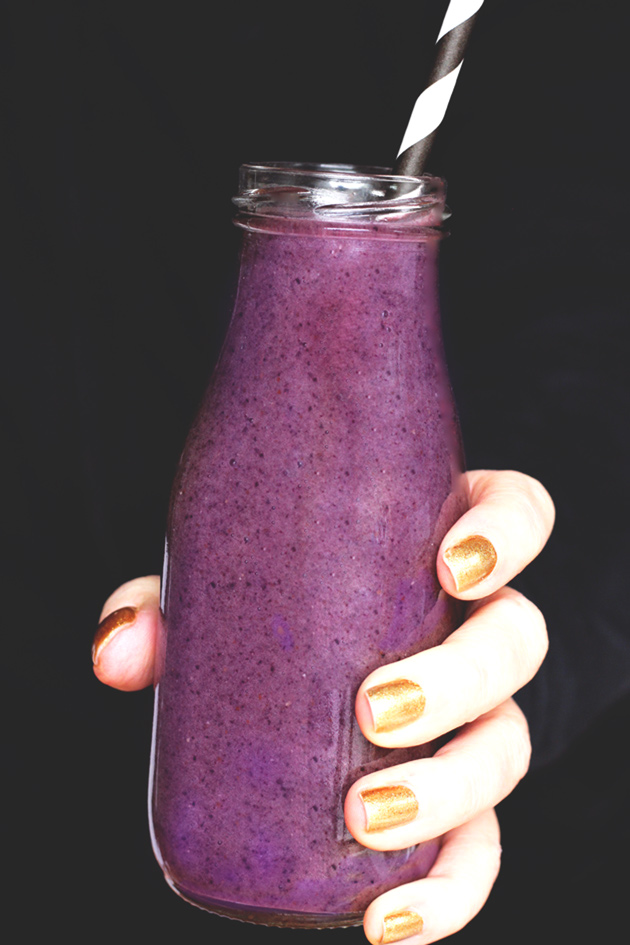 Oh well hello Wednesday, what do you have in store for us today? Oh a smoothie you say, well well well how clever. LOL. This Blueberry Banana Smoothie ranks in high on the charts being it comes packed with organic fresh fruit and a sweet flavor that will most definitely curb those unwanted cravings and hunger pains.
Here's the thing, you should never have hunger pains. I learned that the hard way. For instance, one day I was "dieting", eating 3 small meals, 5 times a day, every 3 hours consisting of a meat protein, small veggie, and ketchup. Like what is that and why on earth would anyone want to go through it. Well not me and if you're reading this then you know damn well it ain't you either.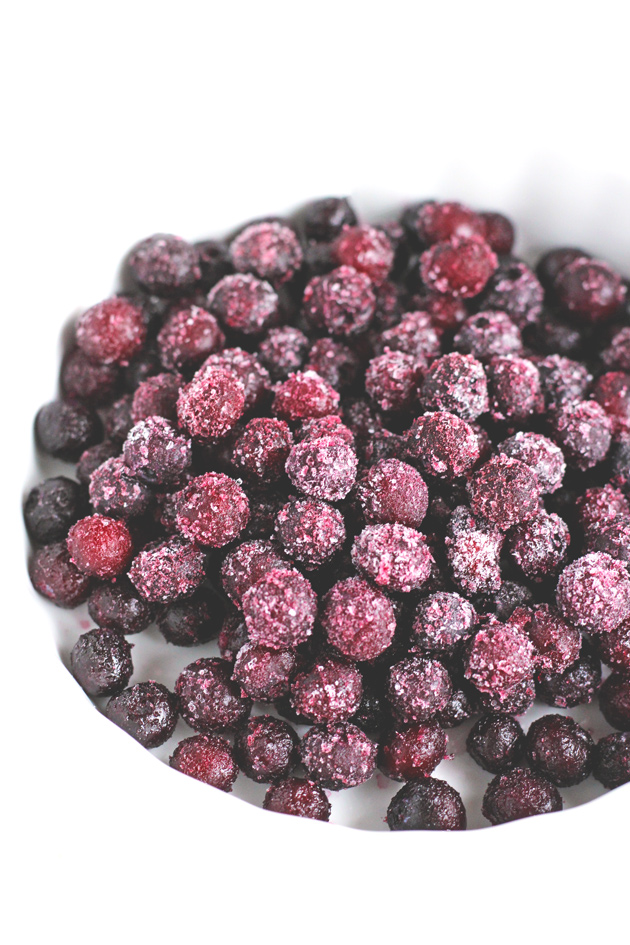 Eating fresh fruits and veggies in abundance does wonders for your health and I mean wonders.
Here's why: Fruits and veggies carry in them what our bodies know what to do with, i.e. antioxidants, phytonutrients, healthy fats, good carbs, proteins, essential vitamins and minerals, etc. Other foods that are highly processed are completely foreign to our bodies. When you eat processed food or even overcooked food your body gets all like whoa, what the hell is this crap, and has to work extra extra hard to break it down. When one system of the body is involved, all systems of the body are involved. Remember that. It can be like a domino effect of sorts, knock one down and…you know what happens.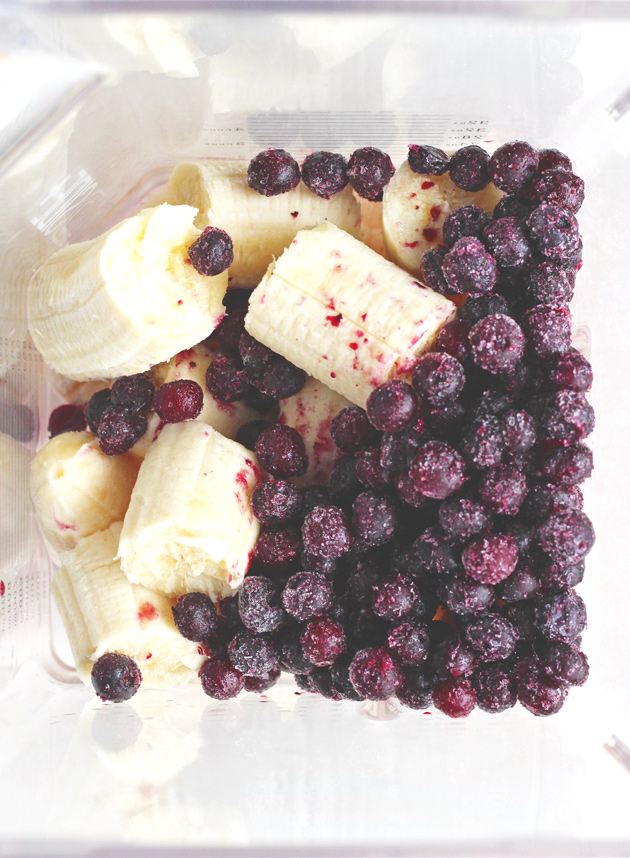 The problem is, and I bet you already know it, is that people are afraid of the sugar in fruit! I too was once victim to this belief system. It's like brain washed into us. But I guarantee you, fruit sugar and sugar from like say a candy bar, are two totally different things to the body.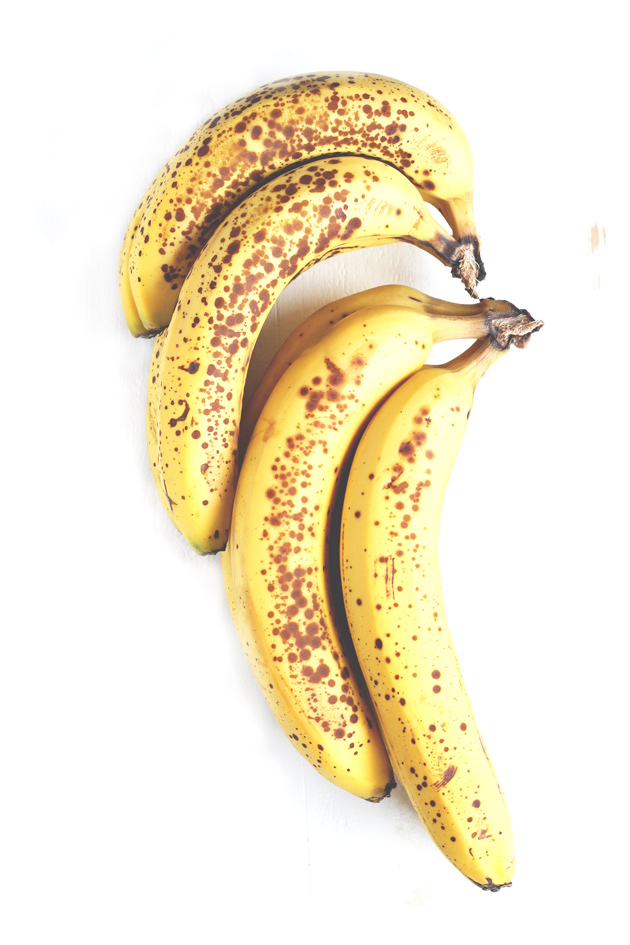 Heres why: You can't say sugar is sugar just like you can't say protein is protein. We are all well aware refined processed sugar is bad for us right? Right. This type of sugar comes in all forms, mostly high fructose corn syrup. So this sugar is added to cereals, pastas, sauces, snacks, sodas, candy, chips, and the list goes on and on. Basically this type of sugar is in almost every single thing you consume and in some instances you don't even know it. Not always when you read the ingredients list do you know what each ingredient even is. GMO's are hidden, MSG is hidden, and sugar is hidden. This is the type of sugar that's feeding our nation into obesity, diabetes, cancer, autoimmune disease, viruses and so forth. So yea, your best best is to stay far away from it.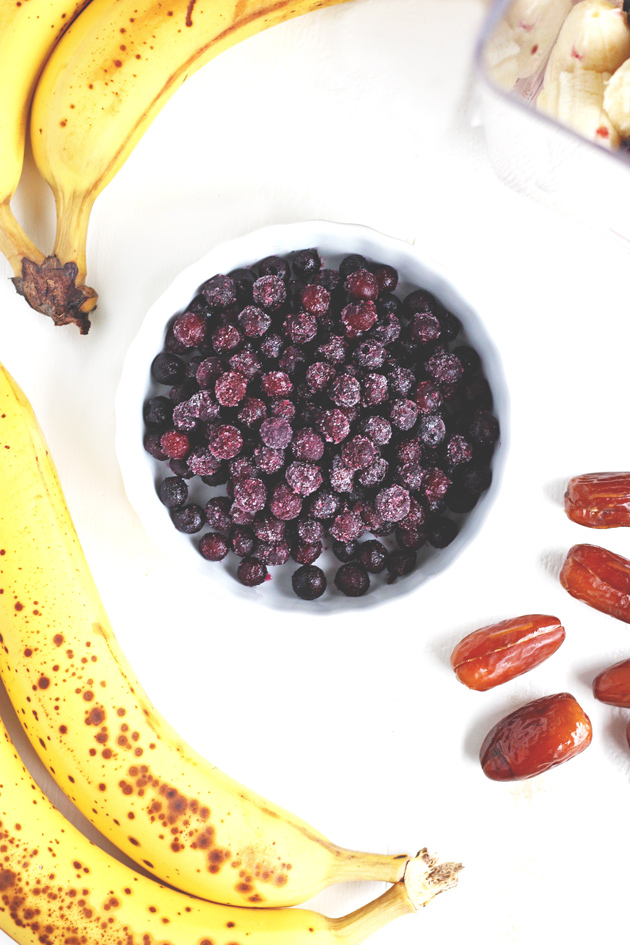 On the other hand, fruit in it's entirety, is high in water volume, fiber, phytonutrients, and phytochemicals that stop disease and promote a healthier, longer, quality life. Our bodies need glucose for energy but the glucose in the form a fruit not a processed, sugary snack.
Our bodies break down fruits and processed sugar in completely separate ways. Our bodies need energy, no matter what we eat, whether it be a carb, fat, or protein, it gets broken down into glucose. Simple carbs like fruit are broken down the easiest inside our digestive tract releasing all the essential vitamins and minerals with it. This is not only one of the best forms of prevention of disease or illness, but it can and will help fight off any pre-exiting disease or illness because lets face it, a cookie loaded with processed sugar will not come to your aid with an army packed of nutrients as fruit does. This sugar does not get stored away as fat either. Our bodies use this as energy without having our vital organs being overworked in the process.
Fruits sugar goes into the body, does what it has to do (provides fuel, energy), and leaves the body, as it should. This form of sugar should not be looked at as the enemy but an ally. According to Anthony Williams also known as the Medical Medium, an expert in health and wellness, states it perfectly, "We cannot survive without fruit on this planet. It outweighs the nutrition of any other food". And you know what? He's 100% right! Stop being afraid of fruit, it will never go against you, it is here to nourish your very being.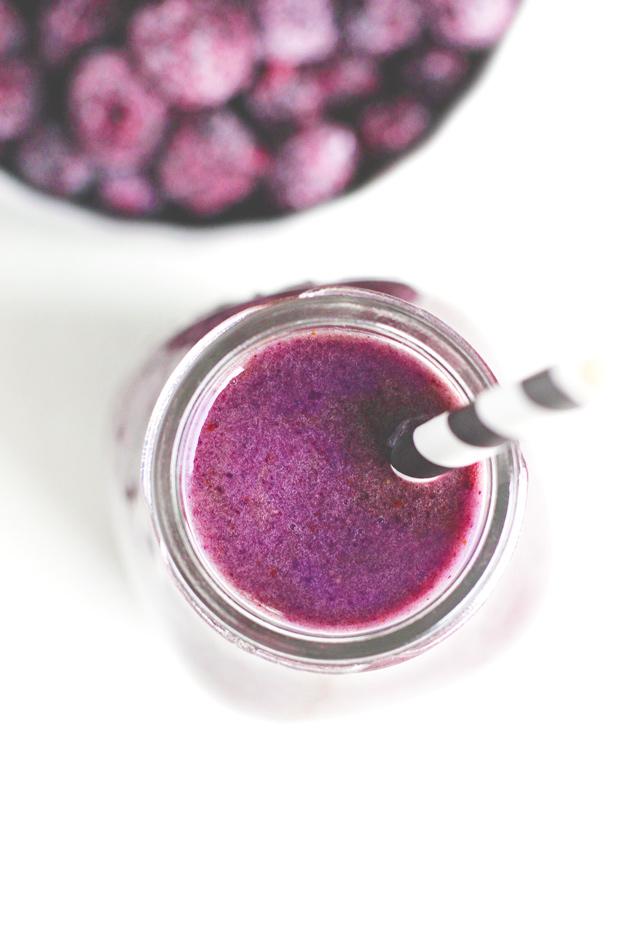 Fruit is always best eaten on it's own or paired with a dark leafy green. Since this is very easily digested you don't want to eat fruit after eating a heavy meal because it will just sit and basically putrefy while sitting on top of other foods in the stomach. As this isn't really the worst thing, it's just more beneficial to you as you will reap all the nutrients when fruits are eaten alone prior to meals with proteins and fats as those require longer digestion time.
I am happy to answer any questions in regards to this topic as it is one of the most controversial subjects out there along with nutrition itself. There are misconceptions about fruit and how it feeds candida growth but that's not really true either. Candida is fairly harmless and if you have an overgrowth of it then there is a deeper rooted issue that should be looked into. Cutting fruit out of your diet is a very faulty thing to do and in some cases just really sad. People will benefit so much more from eating more fruits and veggies than anything else out there on the market.
As for this smoothie, well it's the bomb dot com, naturally (no pun intended). haha. No but seriously, it is. Bananas and blueberries are a magnificent pair that should be eaten on the regular. Blueberries and bananas are amazing for eye health and have nutrients that regulate heart rhythm. Who knew right!? Trust me when I say, I'm practicing what I preach as I too was once on the fruit fear bandwagon. Fear fruit no more peeps, fear fruit no mo. 🍌
For more information on fruit you can read MedicalMedium. This is not an endorsement just a personal recommendation. 😊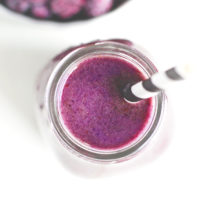 Blueberry Banana Smoothie
This easy to make smoothie comes packed with fresh organic fruit and a sweet taste that will help curb those unwanted cravings.
Ingredients:
1 cup coconut water
4 bananas
1 cup wild blueberries or regular blueberries
2 dates
1-2 cups spinach (optional)
ice as desired
Directions:
Place all ingredients into a high speed blender and run until smooth and creamy.
Add ice for desired thickness/coldness. Serve and Enjoy!
Frozen fruits can be subbed.
Sub regular water for coconut water.