Raspberry Lemonade Spritzer
jump to recipe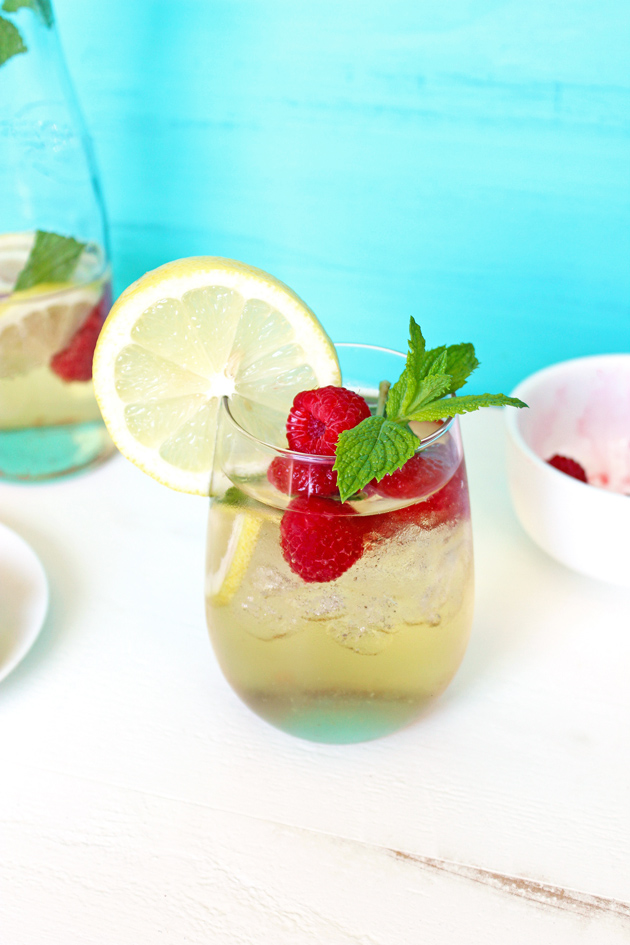 It's 5o'clock somewhere, that's how that saying goes right!? Well this Raspberry Lemonade Spritzer is for moms or parents who want to enjoy downtime with a cool and refreshing glass of vino. I always post healthy recipes and drinks and believe in all good things in moderation right? (or so they say).  It's nice to spruce things up & add some excitement back into our wine lives! Yes moms drink too, not like Jack & Cokes and shots of Jack on the regular but we do enjoy an adult alcoholic beverage from time to time. And I think I speak for most when I say, sometimes it's very much needed.
We get so caught up with making baby bottles or making power lunches for our young ones we forget we have adult bottles awaiting us too! (haha) How many of you have had a long, very long day and once the kids were asleep you were drinking wine right out of the bottle? No judgments, I totally get it.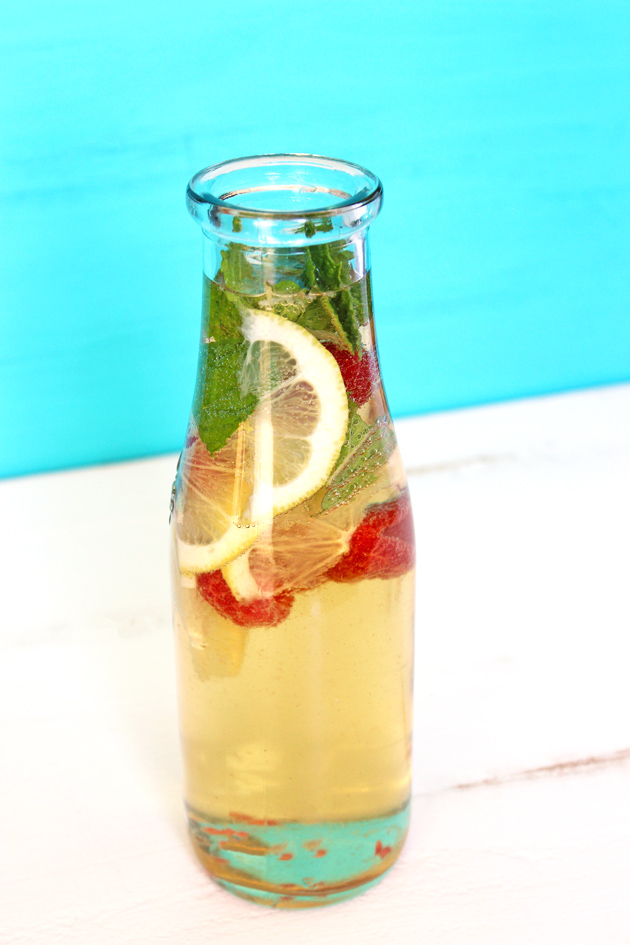 Since it's still summer and August is basically the hottest month ever, with humidity and frizzy hair I made this for us ladies (and gents) who like to drink their wine in style. It's easy quick and so so so simple to make (obviously). You can make it early morning and let it sit for a bit to really get the fruity juices going and flowing, or you can make it and drink it right away, it's all up to you. If you don't drink alcohol or wine you can make this using club soda or tonic. Options people, I always give options.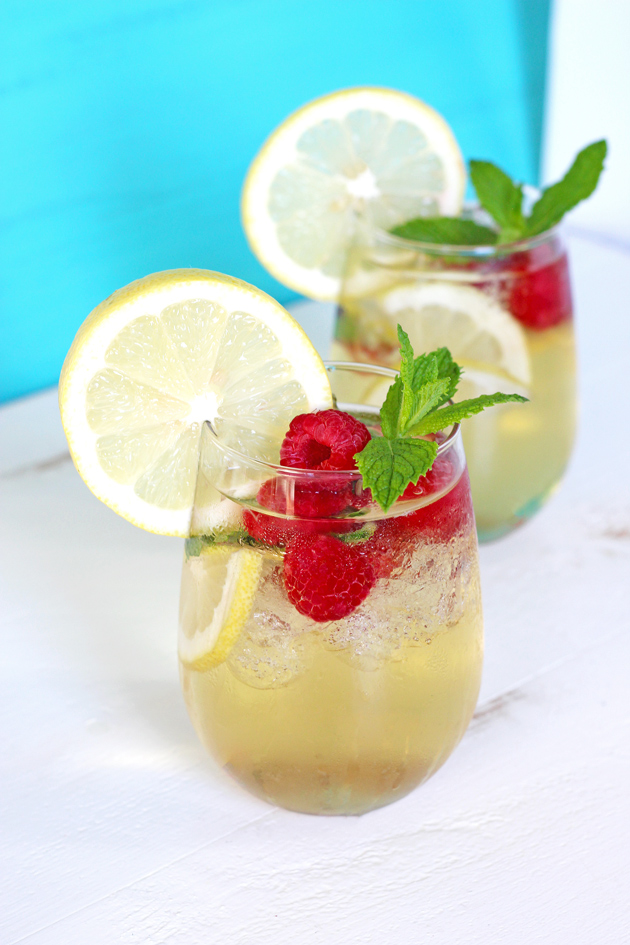 We can go on and on for days with our stories of motherhood and womanhood but just like this recipe I want to keep this post short and sweet so you can get to it and enjoy yourselves. The weekend is almost here and this Raspberry Lemonade Spritzer is a calling your name. I know you hear it, I hear it too! LOL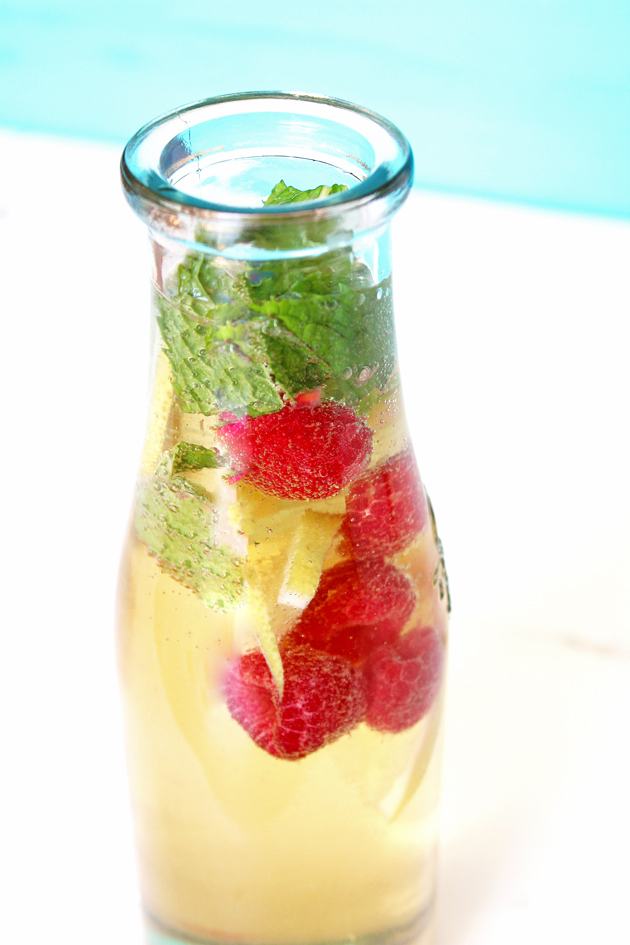 Refreshing, cool, no frills classic. Made with easy simple ingredients that will take you all of 1,2,3 A,B,C to make. Cheers to the freakin' weekend. 🍹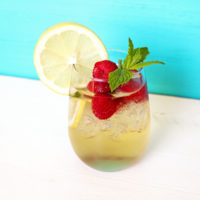 Raspberry Lemonade Spritzer
Refreshing and cool; a simple no-frills classic meant for moms or parents. It's 5o'clock somewhere!
Ingredients:
1 bottle of white wine, very cold (I like either Riesling or Moscato because their sweet)
1/2 cup club soda, tonic soda, or organic gingerale, very cold
1 pint fresh organic raspberries
1 lemon, sliced with extra for garnish
2 tbsp organic cane sugar (optional)
handful fresh mint leaves and ice
Directions:
Fill a pitcher with the entire bottle of white wine and club or tonic soda. You can use organic gingerale for this too. This will make it sweeter and I actually prefer it this way. And tons of ice.
Pour add in the fruit, mint leaves, and sugar is using.
Mix thoroughly. Fill glasses up with ice, pour Raspberry Lemonade Spritzer and garnish with lemon slices/wedges and extra mint leaves.
Store in the fridge to keep extra cold. Enjoy!