Safer Beauty

Today we get to talk about Safer Beauty…YAAAY! We always talk about eating clean and exercising but somehow beauty gets thrown off to the side like it doesn't matter. Well it does. It's like we keep nourishing our bodies with quality food yet keep having our organs bombarded with toxins coming straight from our main organ…OUR SKIN! Yes, our skin is our largest organ and it absorbs what we put on it immediately. Whatever chemicals are in your skincare products go directly into your system, pretty much like alcohol. It's like a 10 second reach time and BAM, chemical overload.
From personal experience I noticed my cheeks were staying red. I thought to myself ok I drink a ton of lemon water, ginger tea, and I'm always eating lots of fruits and vegetables that aid my liver and kidneys, so why do I still have these blotchy red cheeks! It was because of the lotions and makeup I was using on my face. Although makeup for most is used in small amounts, it's used daily, and the amount of toxins in each face cream, foundation, lipgloss, toner, blush, eyeshadow, mascara, it all adds up. It's like toxin after toxin after toxin after toxin, all going straight to my major organs. Once I learned this I felt like a veil has been lifted and now not only does eating healthy, exercising, meditating, and being spiritually connected matter, what also matters is what I'm using to enhance my being by using beauty products. Even shaving cream is pumped up with toxins. It's like every which way you turn, boom, toxins.
If you want to skip all my yapping and get right to the good stuff you can start shopping Beautycounter HERE. 
WANT TO KNOW WHY TOXINS ARE ALLOWED IN OUR BEAUTY AND SKINCARE PRODUCTS AND NOTHING IS BEING DONE ABOUT IT?
You'd think we live in a highly regulated country right, but considering what's going on with our food, it only leads me to suspect things aren't what they seem in the skincare department. Here's what's really going on. When it comes to personal care there is very little regulation going on. Companies, big companies, well known companies on the market are ALLOWED to use known toxic ingredients. I shit you not. These ingredients have been linked to cancer, reproductive issues, hormone disruption, and none of this has to even be disclosed to us consumers. This had me pretty upset to say the least, it was like when I found out what GMO's were for the first time and how they were in every single thing I was eating and I didn't even know it. The trickery.
Luckily, it's not all doom and gloom. There are some companies working hard to create safe skincare products and to change the industry. I've been spending tons of time researching them. There are companies out there that do care and I trust companies that know transparency is key. We have the right to know what we put on our bodies, in our mouths, or anything. It's our body and we should have the choice to make better choices.
I'm here to help you with that and I am excited to share what I've learned and to inspire you to make safer choices!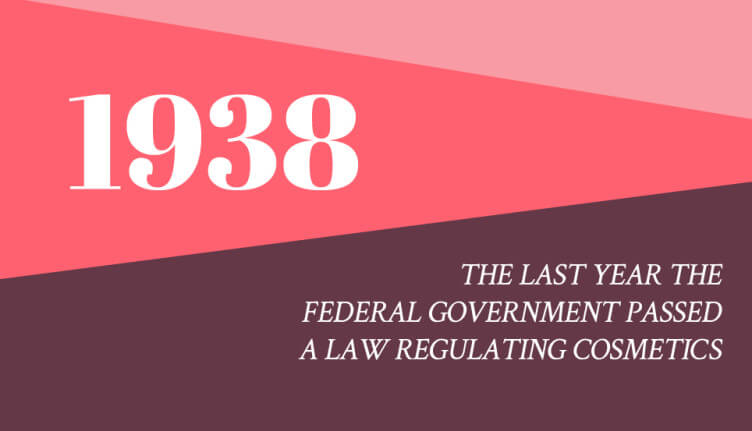 Yes, you read that right! 1938!
Are you as shocked as I am by this?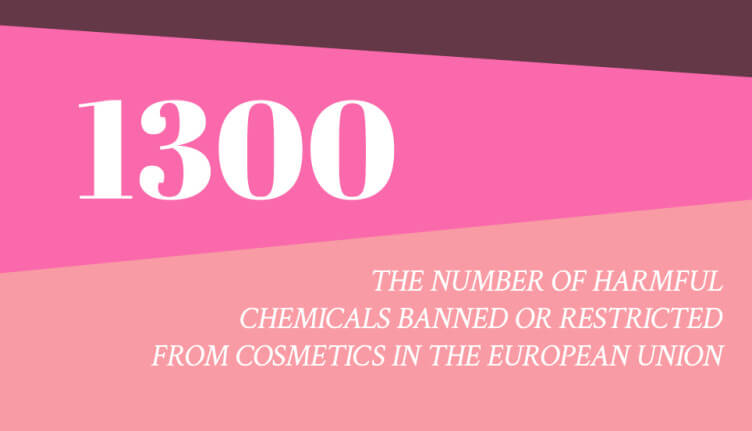 And wait for it…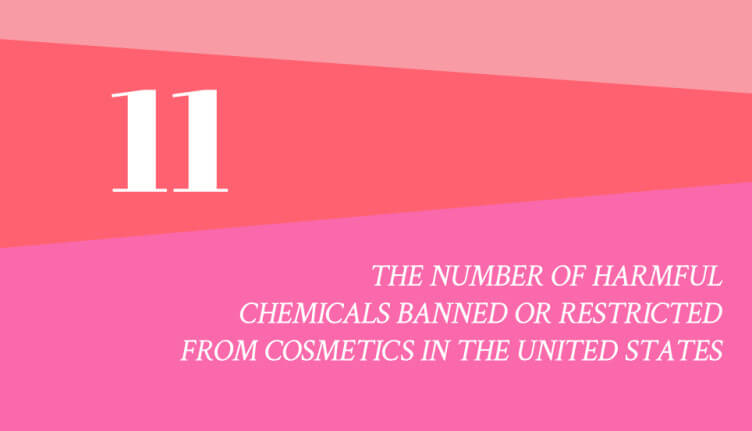 And only about 10% of the 10,000 chemicals commonly found in personal care products have safety data.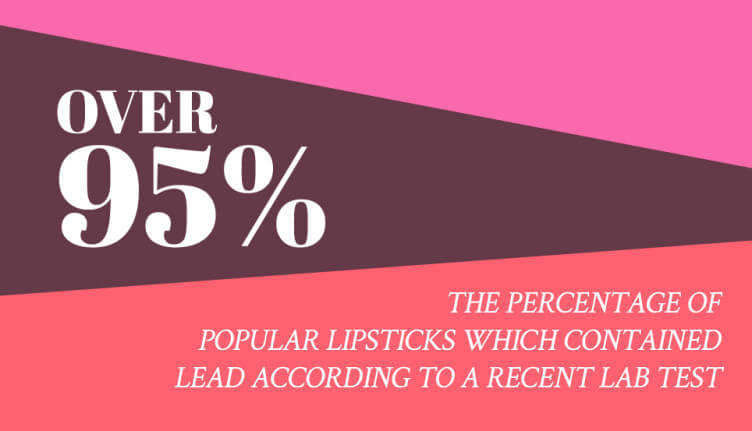 Researchers at UC Berkeley's School of Public Health published a study in 2013 that detected lead, cadmium, chromium, aluminum and five other metals in many popular brands of lipsticks and lip glosses commonly found in drugstores and department stores.
The study also noted that children are especially susceptible to heavy metal accumulation and should not play with make up. Think of all the young kids that apply make-up daily or even multiple times a day?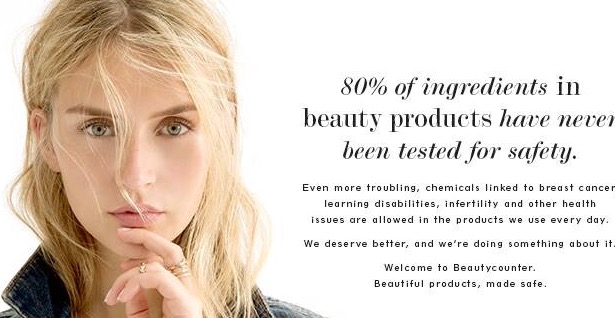 Decades of studies indicate that serious health issues (including, but not limited to asthma, learning disabilities, cancer and infertility) are on the rise, and due in some part to our ongoing exposure to toxic chemicals—whether it's in the shower, on our commute, while we eat lunch at a local restaurant, or when we clean our kitchens at home.
What's worse is the Food and Drug Administration (the agency that regulates cosmetics) allows companies to use chemicals known to be extremely harmful (lead, formaldehyde, and phthalates) in the products we put on our bodies and on our kids every single day, day after day.

At Beautycounter, they've banned more than 1,500 ingredients setting a new health and safety standard— all while ensuring our products perform, and that they're as indulgent as any luxe shampoo, lipstick or oil in the market. I didn't only fall in love with Beautycounter because their products are safe and high performing, but I wanted to work with a company that is working towards real change. Beautycounter is dedicated to making changes on the legislative level and creating a safe skin care movement. They are taking action in Washington and working to reform the current laws, in hopes that other skin care companies will follow their strict safety guidelines. They also work very closely to support 3 non-profit organizations that are doing great work to reduce our amount of chemical exposure. Watch this short video to learn why I am so proud to have partnered with this company.
Beautycounter is dedicated to product performance, as much as product safety. After trying countless non-toxic cosmetic brands (you don't even want to know how much money I've spent on this!), I can tell you that this combination of non-toxic ingredients and products that work is extremely rare.
Some natural cosmetic brands use only 100% organic ingredients. This is as pure as makeup can get, but often, the performance is lacking. While Beautycounter uses both synthetic and organic ingredients, they never compromise on the safety of the ingredients. Beautycounter has developed a groundbreaking and rigorous ingredient screening process, looking for data on skin irritation, carcinogenicity, reproductive toxicity, cumulative exposure (are we exposed to this chemical from other sources) and more.
Every single Beautycounter product is rated between 0-2 on EWG's Skindeep database, which is my go-to resource for researching product safety!
These products work extremely well and are comparable to the luxurious brands I am used to purchasing at department stores. Except, they are void of all the harsh chemicals. My skin has honestly never looked better!
We use Beautycounter's children's and adult shampoos, shaving cream, face wash, moisturizer, face oils and all the make-up. I haven't tried a Beautycounter product that I didn't absolutely love!
NOW LET'S TALK SAFER BEAUTY SHALL WE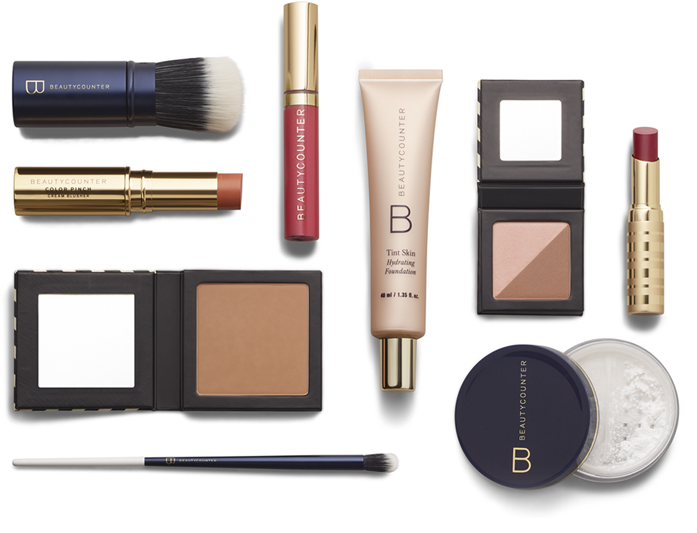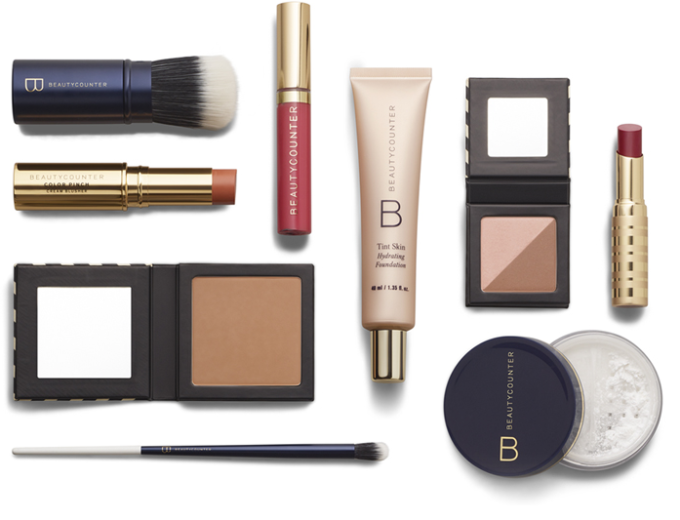 I believe so much in these products that I'm sharing them with you.
Another important thing I want to add is that Beautycounter is not the only skincare/beauty line I use. There are others that I work with too but we'll get into all that in another blog post. So for this one I'll show and teach you about all the products in Beautycounter I love and highly recommend.
My 5 Must-Haves
Charcoal Cleansing Bar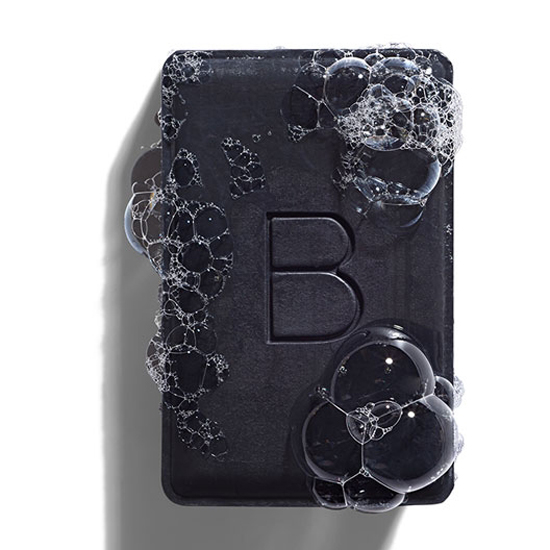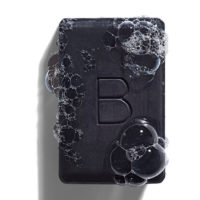 – This is at the top of my list as it's my favorite. This bar detoxifies and absorbs impurities in your skin without drying it out, resulting in a smoother, brighter complexion. Made with antioxidant-rich, organic green tea and hydrating organic coconut oil, the gentle formula can be used daily on your face and body.
Lip Gloss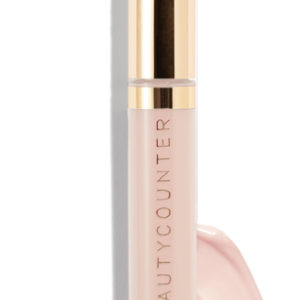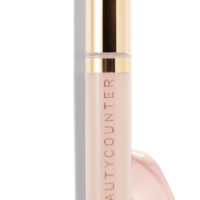 – Because who doesn't love a good lip shine. What I like about this one is that it's not super "sticky". I don't like that feeling when my lips are stacked together like I just put a wad of jelly on them. It's moisturizing and goes on smoothly. Its unique teardrop applicator delivers the perfect amount of sheer, infinitely wearable color and subtle shine.
Dew Skin Tinted Moisturizer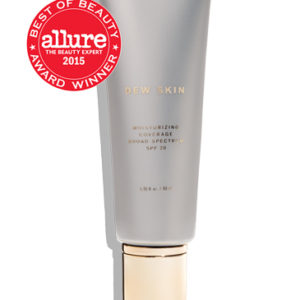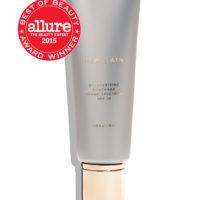 – This tinted moisturizer is spot on and leaves skin with a luminous glow. It's SPF 20 provides lightweight, sheer hydration that evens skin tone while protecting the skin from sun damage. What I noticed was because I got a shade darker than I should have that it balanced out with my skin on it's own so it didn't look noticeable or ridiculous. Black currant, peony flower root extract, and vitamin C also reduce the appearance of age spots and enhance skin brightness, while sodium hyaluronate promotes firmer, smoother-looking skin.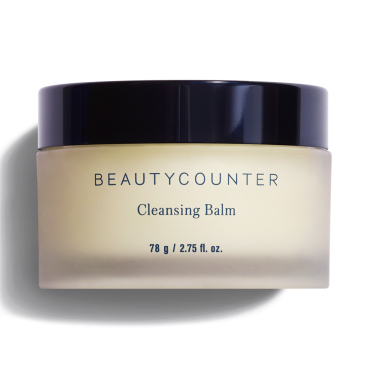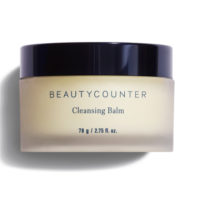 Cleansing Balm melts into your skin to hydrate while it cleanses, removing makeup and other impurities but never stripping away moisture. With vitamin C to brighten the appearance of skin and raspberry and cranberry seed oils to hydrate, the formula can also be used as an intensely nourishing face mask. Bonus? You also get our reusable 100% muslin cloth, softer and easier on skin than a traditional washcloth.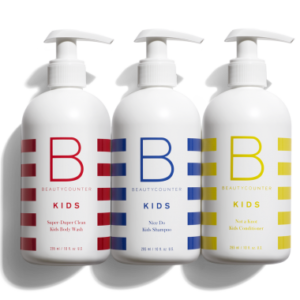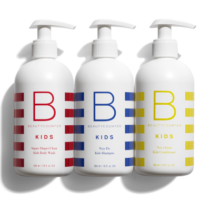 Kids Collection! Beautycounter believes children deserve to be protected, as do I. This collection is great as it's gentle, effective, without any hidden ingredients. Kids Bath Collection includes our berry-scented Kids Body Wash, along with our Nice Do Shampoo and Not a Knot Conditioner, both with an orange-vanilla swirl scent kids will love. And since my son has super curly hair the conditioner is key.
As many of you know, I am very passionate about eating a healthy, nourishing diet void of toxins and inspiring others to do the same. The natural next step for me was to start cleaning up other aspects of my life – household-cleaning supplies and skin care came next. With my clearly obvious neurotic personality, I dove in headfirst. I am thrilled to have discovered a brand that I love, trust and can really get behind!
Check out all that Beautycounter has to offer RIGHT HERE and if you've tried something that I don't have listed, please send me a note! I'd love your recommendations and want to continue our healthy, happy, healing conversations in this world of safer beauty.
This post contains affiliate links.*