Ripple Milk Review Made From Peas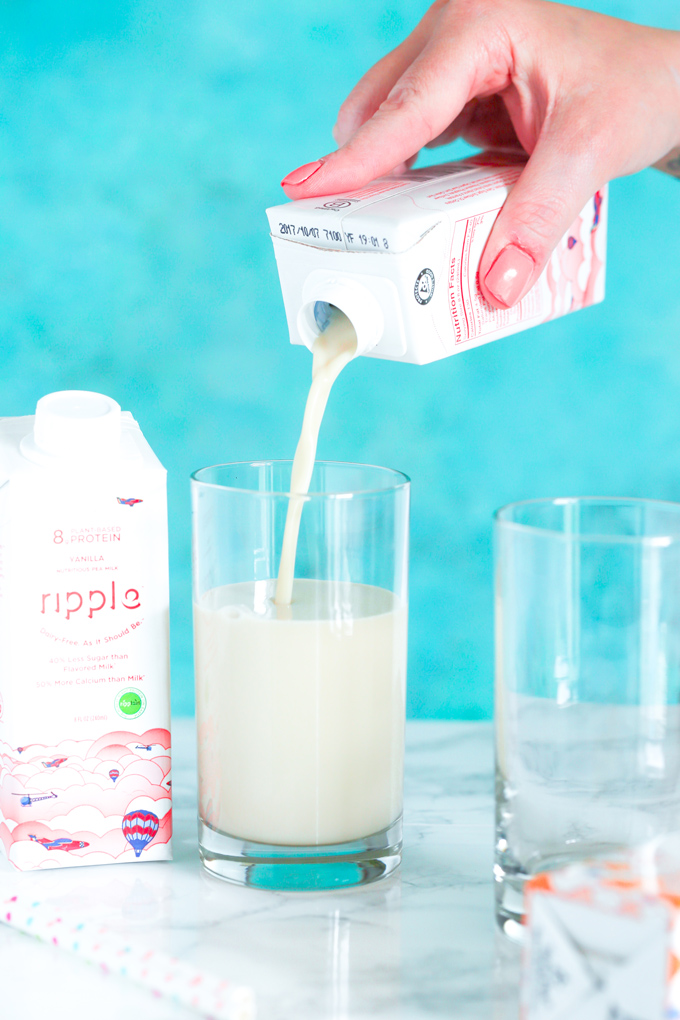 *This post is sponsored by Ripple Foods*
When you think of dairy-free or plant-based milk typically you think of almond, coconut, rice, and soy. Never ever would you think peas right?! Before I was introduced to Ripple Foods I never even heard of milk derived from peas to be honest. But when I heard of it I was fascinated. Peas alone are highly nutritious — they're a very good source of vitamin K, manganese, dietary fiber, vitamin B1, copper, vitamin C, phosphorus and folate. They are also a good source of vitamin B6, niacin, vitamin B2, molybdenum, zinc, protein, magnesium, iron, potassium and choline. So imagine a milk derived from peas and all it's nutritional value. Woowza!
Ripple Milk Review – Made From Peas!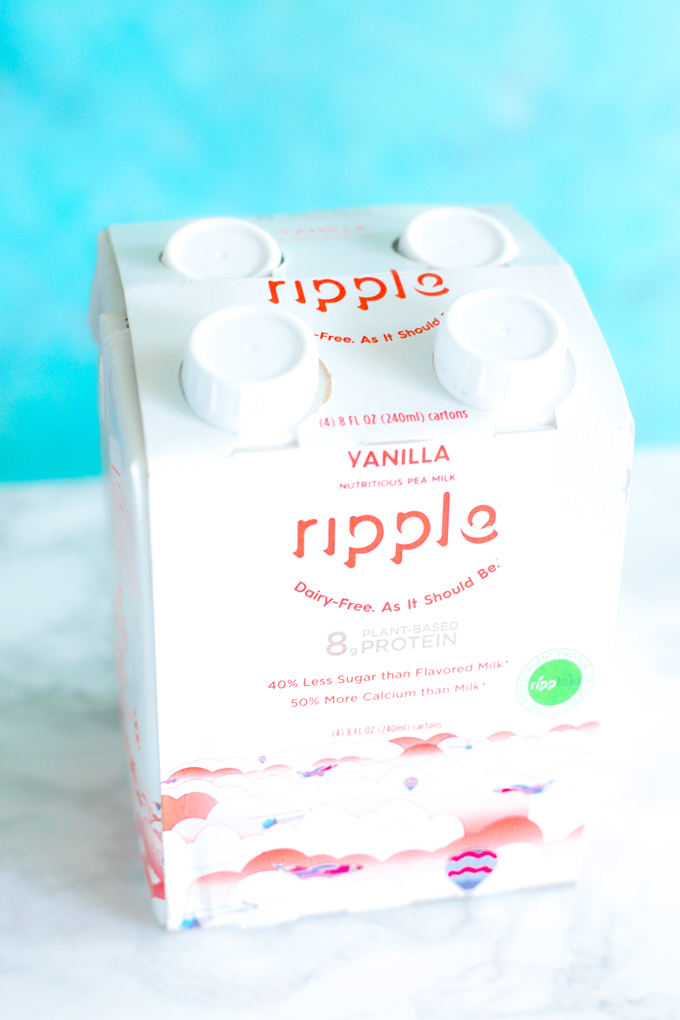 What's super convenient about this is that not only does it come in regular size 48oz bottles but it also comes in kids packs (as pictured)! There are 3 flavors: original, vanilla, and chocolate. Both my son and I tried the vanilla and chocolate and of course chocolate wins. Who doesn't love a good ole glass of chocolate milk.
This milk is a delicious dairy-free milk, perfect for lunch boxes, snacks and drinking on the go. And it doesn't require refrigeration which is even better for active lifestyles.
A quote from Ripple Foods themselves. I held them to it and brought this milk on the go to a baseball game. Although I'm personally not a fan of milk on a hot summer day I did however keep this in a cooler because I didn't want to try warm milk in the warm sun. However I did pack a chocolate milk in my sons lunch box with no cooler and he was good with it, no complaints.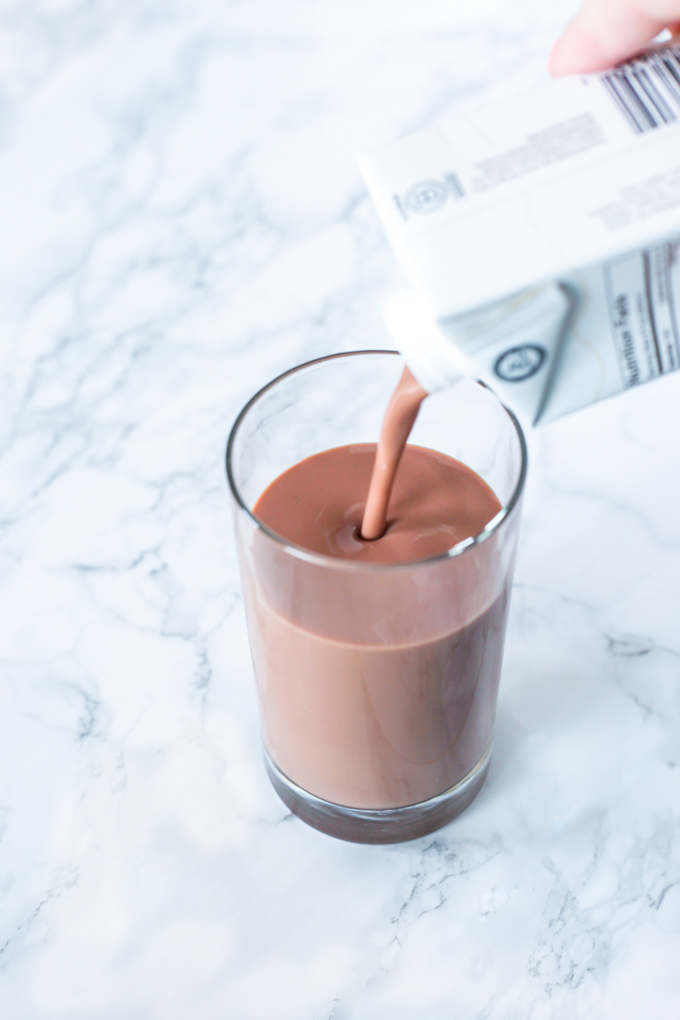 The consistency of both the vanilla and chocolate are on the thicker side. I would say even thicker than soy milk. You can tell in the photo above how thick and creamy the consistency is. Besides packing this for picnics, lunches, etc, I can definitely use the original flavor in recipes that require thickness or extra creaminess without sacrificing flavor.
Speaking of flavor, the vanilla is more of an acquired taste. I think the more you drink it and get use to it the more you may like it. It makes a perfect coffee creamer as well without adding any cardboard taste to your morning beverage. It really all comes down to preference.  The chocolate is delish as explained already.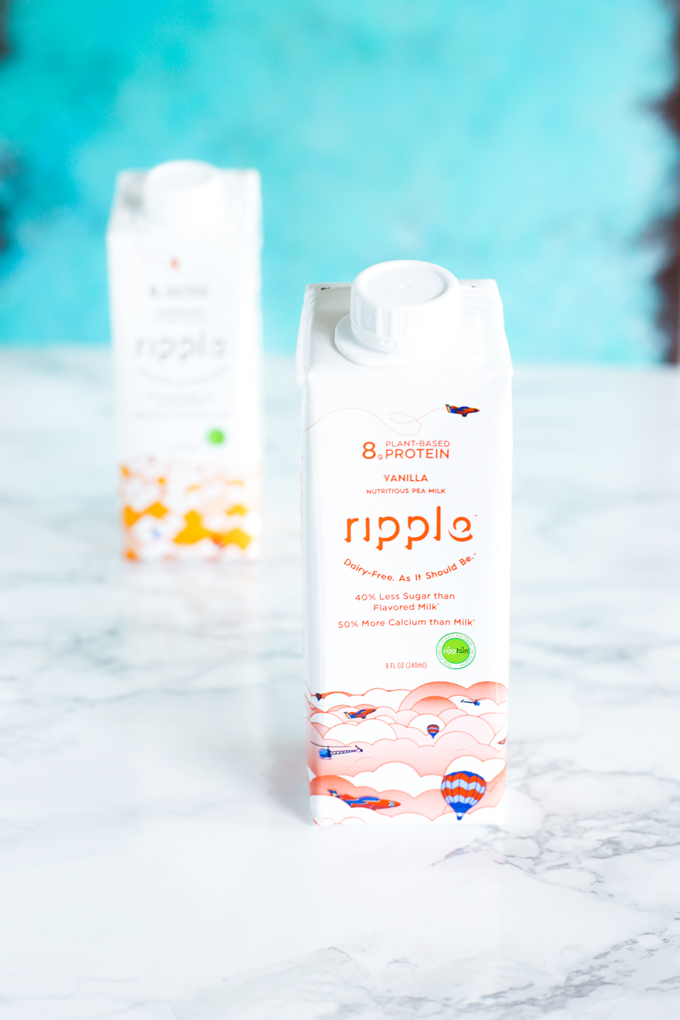 Another thing I really liked about this packaging is that it's really light weight and fits in just about anything without it being too heavy or bulky. They made the cartons like a perfect fit.
Each serving contains 8g of plant-based protein, 40% less sugar than any other flavored milk, and has 50% more calcium than regular milk. Milk does make strong healthy bones but it depends on which milk you're drinking. Plant based, dairy free is the way to go for that.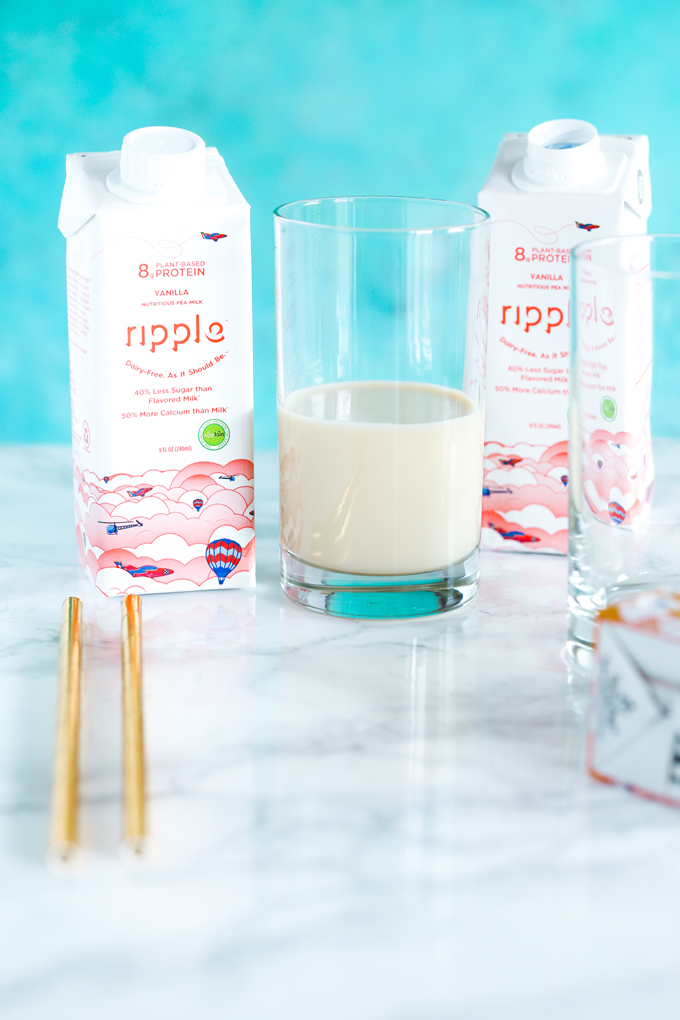 Ripple Foods has a great philosophy when it comes to the products they make. "We are Ripple.
We are built on the truth that even the smallest actions can have far reaching impacts." — Very strong words to live by and their products are nothing short of what they're about. You can tell just by the quality that it's a legit product and one that should become a staple in your plant-based household. Also a plus that the kiddos will love it.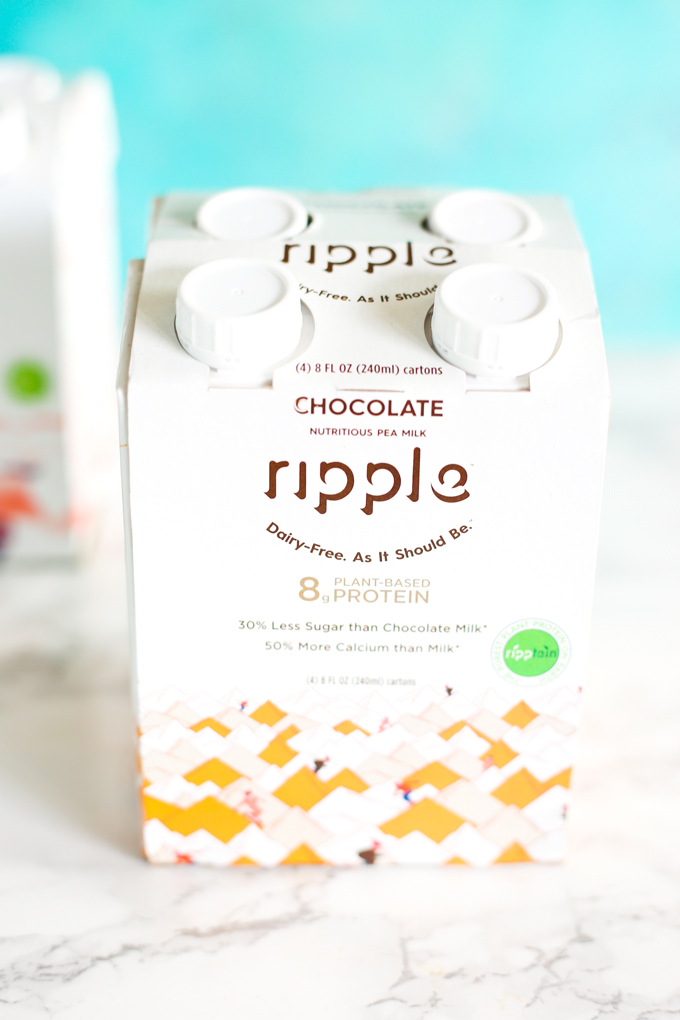 Another really impacting quality that caught my attention right away is the fact that it's not only healthy for us but it's also healthy for our planet! Being plant-based for 4 years now I have the food portion of living green down so I've been venturing off into the other parts of veganism, or being eco friendly and aware. When a company is transparent in that sense and shows they care about the Earth they live on, it's a company I can get behind and support. Much like Ripple Foods.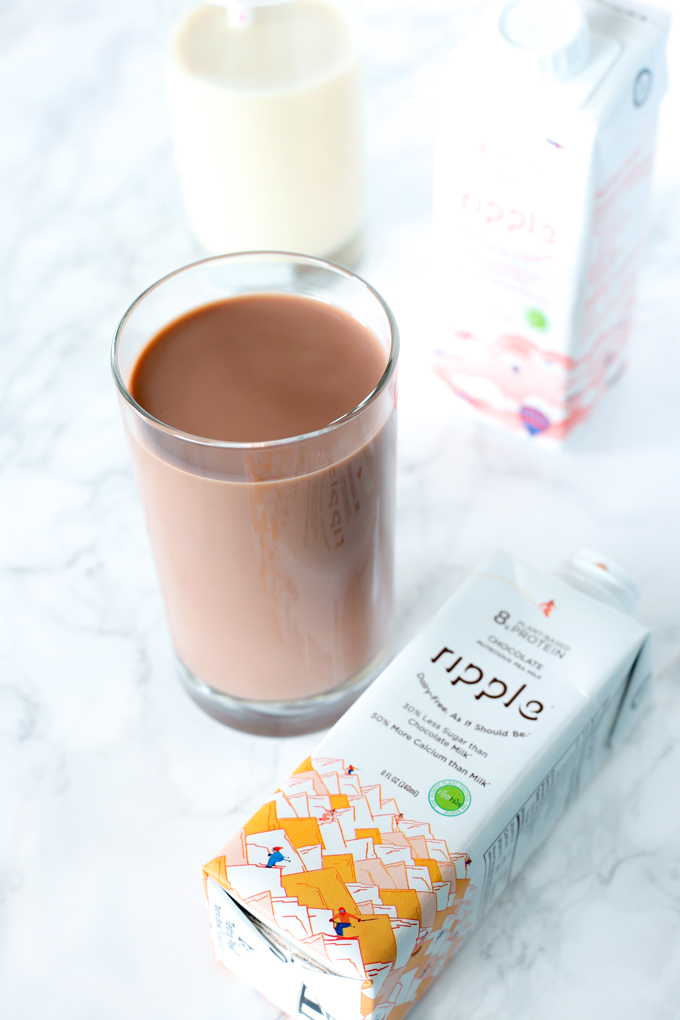 "We strive to be healthy so we can get the most out of each breath. Life is about the journey, so let's make the most of it! We know we are what we eat and you eat what's on the planet, so it's in all of our best interest to keep this planet healthy. We're the kind of people who've figured out that nourishing the body is the first step to nourishing the soul. So…Let's have our milk and drink it, too!"
This pea milk, how it's made, where it comes from, gives me all the plant-based, delicious feels. Thanks Ripple Foods!
You can order your Kids Pack here.