Cinna-Roll Your Crepe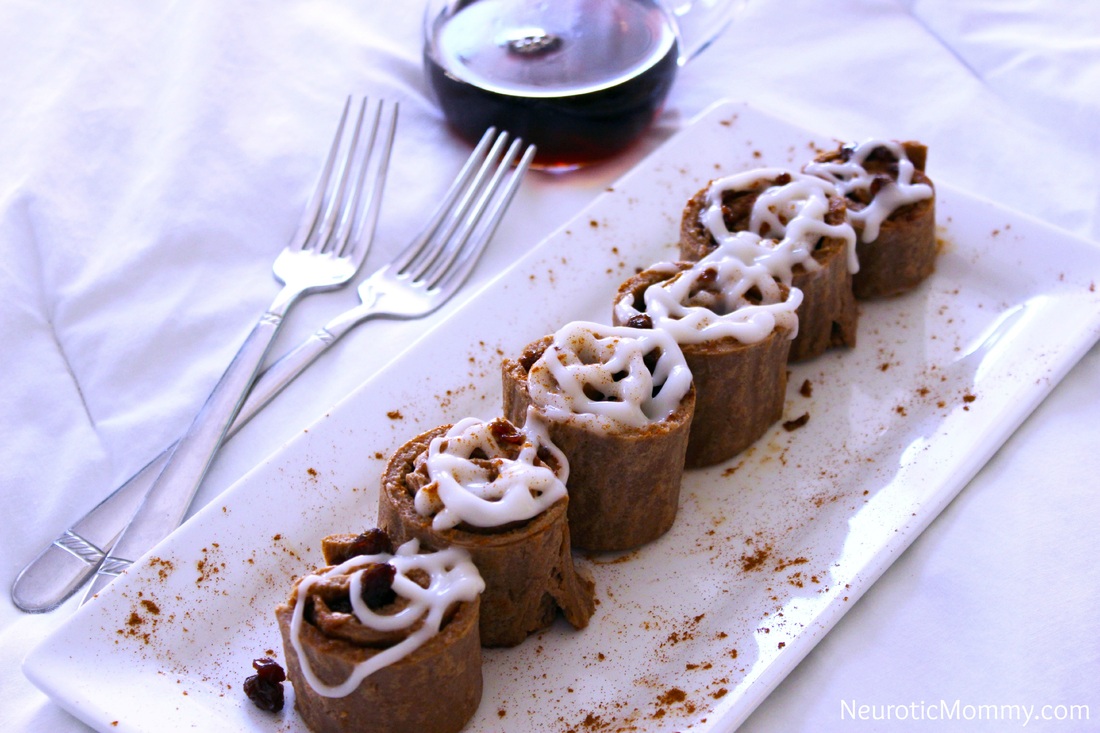 I so need to share these. Cinna-Roll Your Crepe. A Cinnabon turned crepe? Yeap you got it. Deliciousness wrapped in goodness.
Ingredients
1 c organic gluten free oat flour
1 1/2 c almond milk
1 banana
1 tbsp cacao powder
2 flax eggs (or regular eggs)
1 tsp vanilla extract
Filling
1 1/2 c raisins
2 tbsp maple syrup
2 tsp cinnamon
Method:
Preheat oven to 350F. Line baking sheet with parchment paper and lightly spray with non stick cooking spray.
Mix all ingredients well using a hand mixer or blender.
Pour batter into prepared baking sheet. Gently move it around a little so it takes on the rectangular shape. 
Bake for 10-12 minutes.
Place all filling ingredients into a processor and run for about a minute. It won't be completely smooth and creamy but that's ok.
Take your large crepe out of the oven.
Spread the filling all over as much as  you can.
Take a knife or pizza cutter and cut vertically about tan inch and a half apart.
Roll them up and top with yogurt. (I use a coconut milk base yogurt)
For extra zazzz drizzle a little maple syrup on top. Enjoy!