Chocolate Coco Smoothie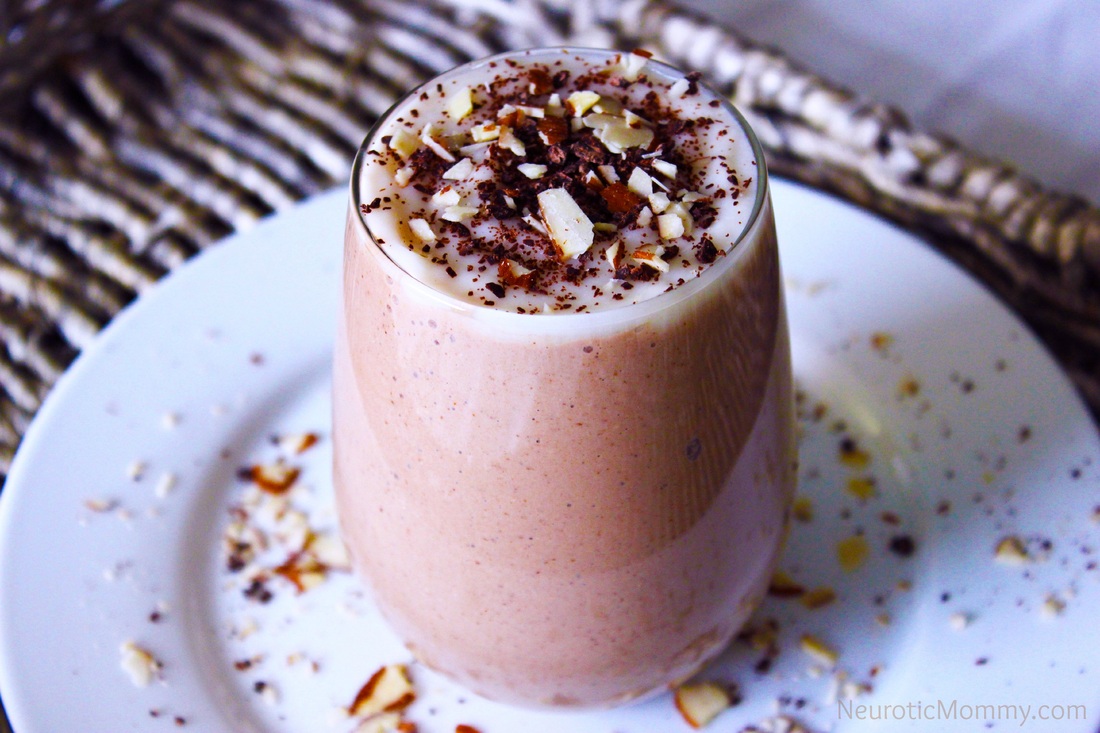 When I made this it was my first time opening up a thai coconut. It's still one of my favorite smoothies to make. Ever since that day I fell in love with thai coconuts. I swear I went 31 years without them and I wonder how could that be!!! 
The health benefits are incredible and it beats bottled or boxed coconut water any day any week. For real. There is no going back for me now. I hope you guys enjoy this as much as I do!!!
Xx
Ingredients
2 bananas
2 c coconut water from thai coconut
1 1/2 c rolled oats
2 tbsp almond butter
1 1/2 tbsp cacao powder
Shredded dark chocolate and almonds to garnish.
Blend all ingredients until smooth and creamy. Enjoy!