"Orange you Bananas"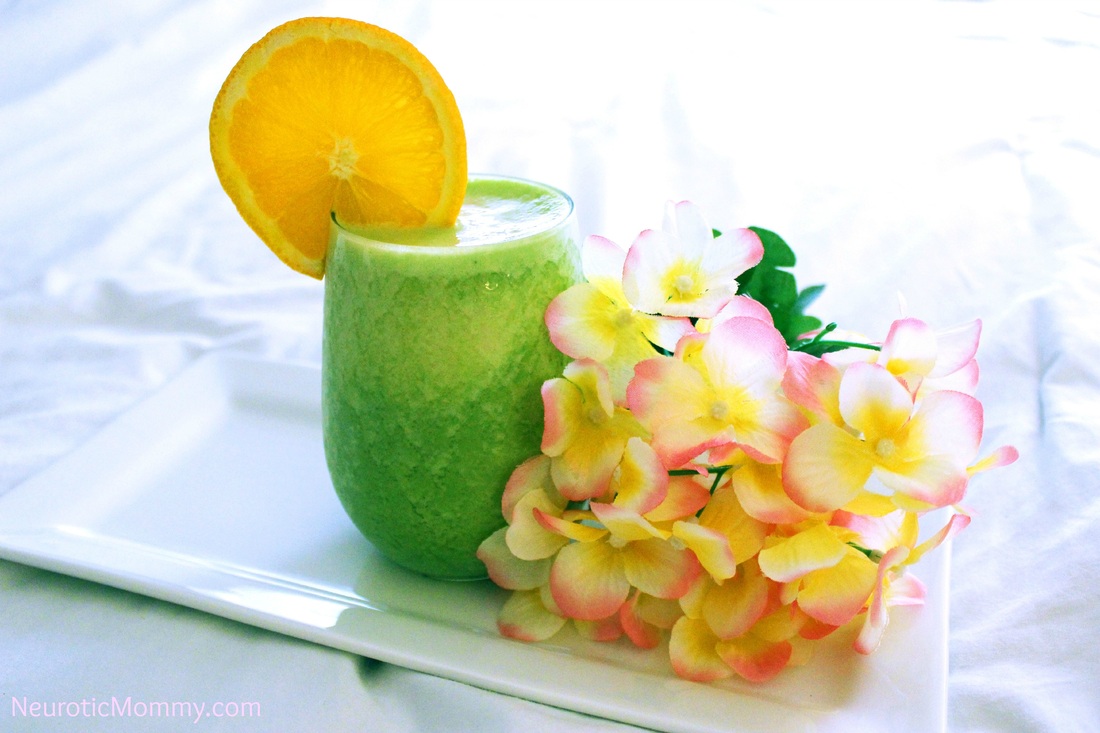 Hey Healthees! I love drinking green smoothies. They have become an everyday thing in my home. Long ago I don't think I ever drank green smoothies. Maybe green beer on St. Patty's Day but never smoothies. Now I have one at least once a day but I aim for two. They are so packed with nutrition your body is all like Whoa. I can totally hear my insides going "A thank you, a thank you very much". LOL
So whats my point? Ummm duuuh to drink more green smoothies!!! 
Ingredients
2 frozen bananas
1 orange
1 c coconut milk
2 c mixed greens (kale, spinach & swiss chard)
Method
Place all contents in a blender, greens and milk first.
Run for about 30-60 seconds.
Add ice if desired.
Enjoy!
See, how easy was that!
Xx