Vegan Tikka Masala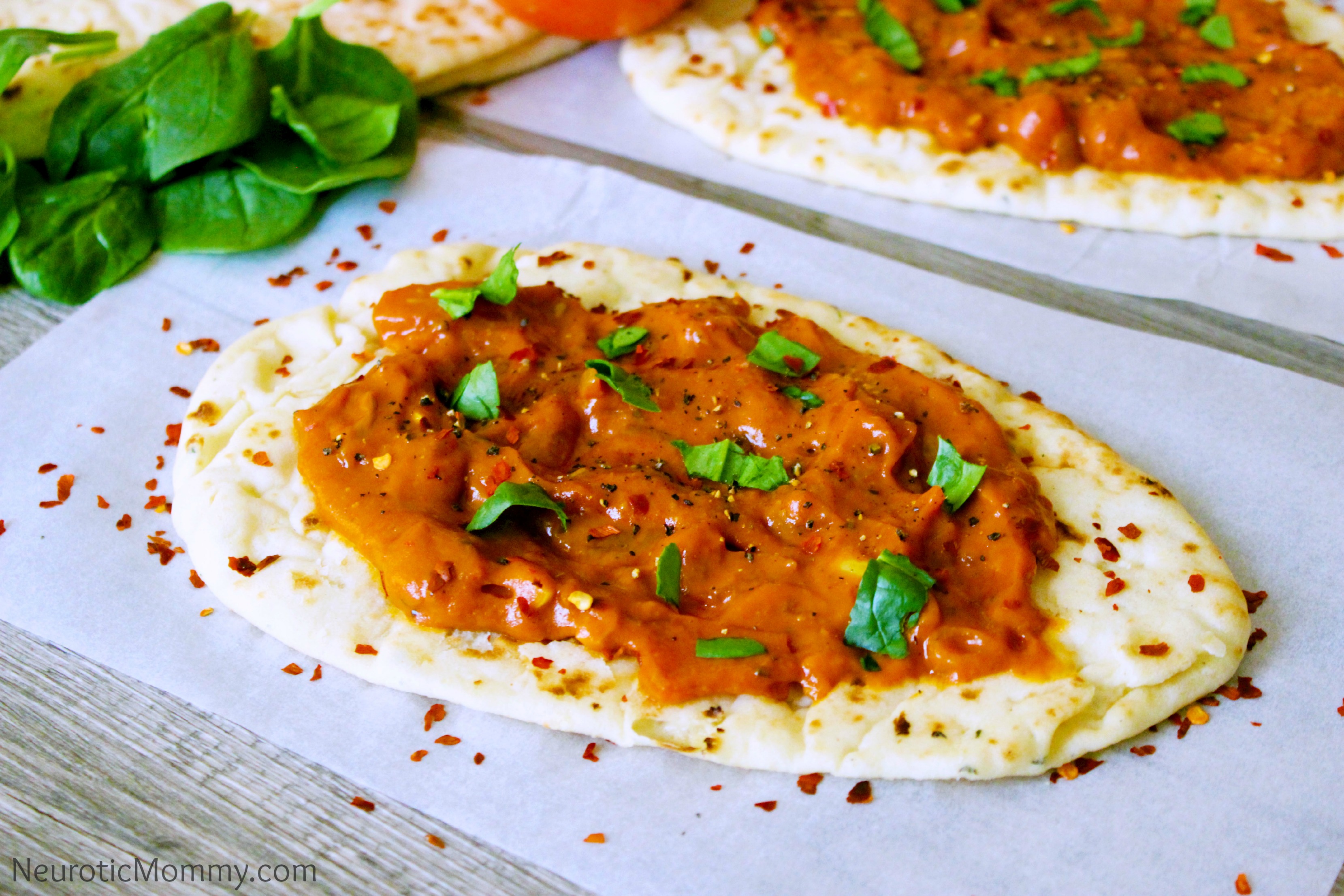 So here's the deal…I love messing around with different spices in the kitchen. And that's because I love all types of food! What you see here is my healthy vegan version of Tikka Masala on Garlic Roasted Naan Bread. This was my first time making this and not to toot my own horn here But I think it came out pretty damn good. A little spice some days are necessary. Am-I-Rite? Ok lets get down to the serious home cooking we have right here.
Ingredients
4 garlic cloves, sliced plus 2 tsp garlic powder
1 1/2 tsp tandoori masala
1″ ginger, grated
1 tsp turmeric 
1 tsp cumin
1/2 c plain yogurt. I used a plain coconut milk based yogurt. 
(I wouldn't suggest using Greek either)
1 c coconut milk
2 tsp sea salt
Pepper to taste
3 tbsp coconut butter or 3 tbsp of extra virgin olive oil
1 small yellow onion, diced
1/4 c tomato paste
1 tomato
Red Pepper Flakes to taste
1/4 c cilantro or spinach
Method
In a medium pot heat up the butter, onion, chopped garlic, ginger, tomato paste and all spices stirring often until the onions become translucent and tomato paste darker. About 5 mins.
Take the whole tomato, chop it into chunks and squeeze them over the pos with you hands then add them to the mixture.
Add in yogurt and coconut milk, have it come to a boil then simmer. Stir frequently. It will start to thicken up in about 10 mins.
You can put some cilantro or spinach into the masala or just use it for toppings
I got my Garlic Naan Bread from WholesFoods Market and heated it up in the oven for a few minutes.
Once bread is nice and toasty spread the Tikka Masala on top. Enjoy!
*Note to make this not spicy leave out red pepper flakes.