The Benefits of Beach Babe Organic Tea
jump to recipe
This post is sponsored by Beach Babe Tea. Thank you Beach Babe for these wonderful herb and flower blends of organic teas!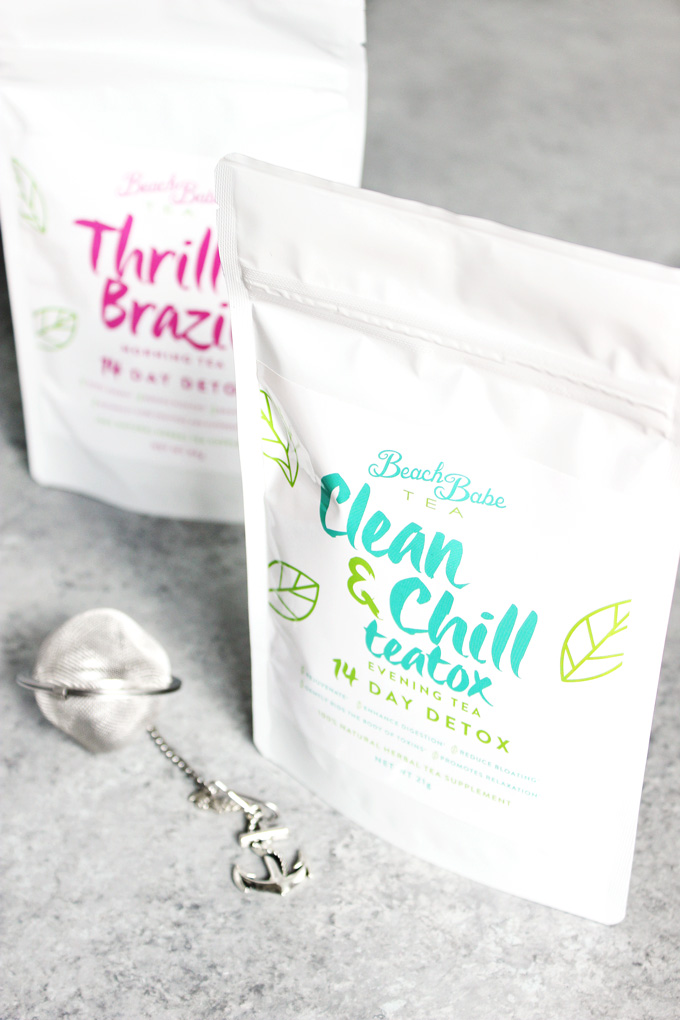 Tea is kind of a big deal in my house. I have tons and tons of boxes and bags of tea all stocked neatly in one of my kitchen cabinets. I don't like to drink the same tea everyday. There are so many different flavor of teas out there it's hard to pick just one. However when I want to specifically target problematic occurrences like stomach cramping, bloating, and remove toxins, I turn to organic loose leaf blends like Beach Babe Tea.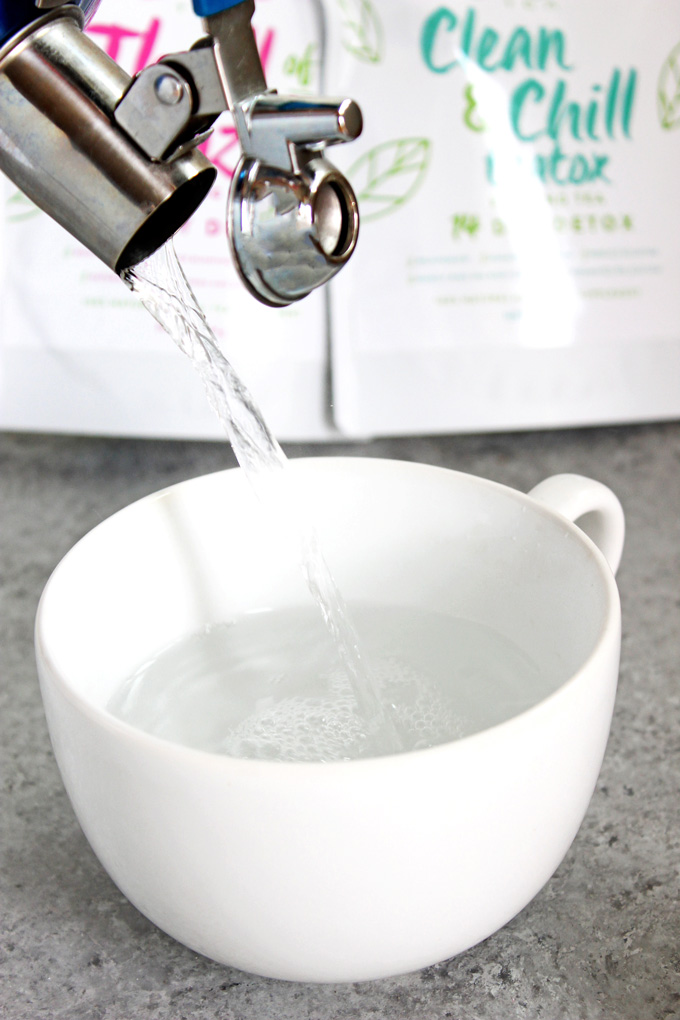 We're going to talk about all the benefits of beach babe organic tea.
For starters let's go over why they're different from other teas you may see blasted across social media. Their tea is sourced directly from the Amazon Forest. In their "Thrill of Brazil" tea, (which is their morning blend) uses the star ingredient …Cha de Bugre. This plant is widely used in South America as a natural stimulant, which has been known to increase energy and suppress appetite without the negative or harsh side effects often experienced with other harmful stimulants. Cha de Bugre is the secret that has been keeping women glowing in their bikinis on the beaches of Rio de Janeiro for decades! But it doesn't stop there; their organic herbal blends also include Organic Green Sencha from Japan, Organic Goji Berries, Organic Ginger, Dandelion root and many other key ingredients that help promote clean energy and light detoxing effects while replenishing your body with the nourishment it needs.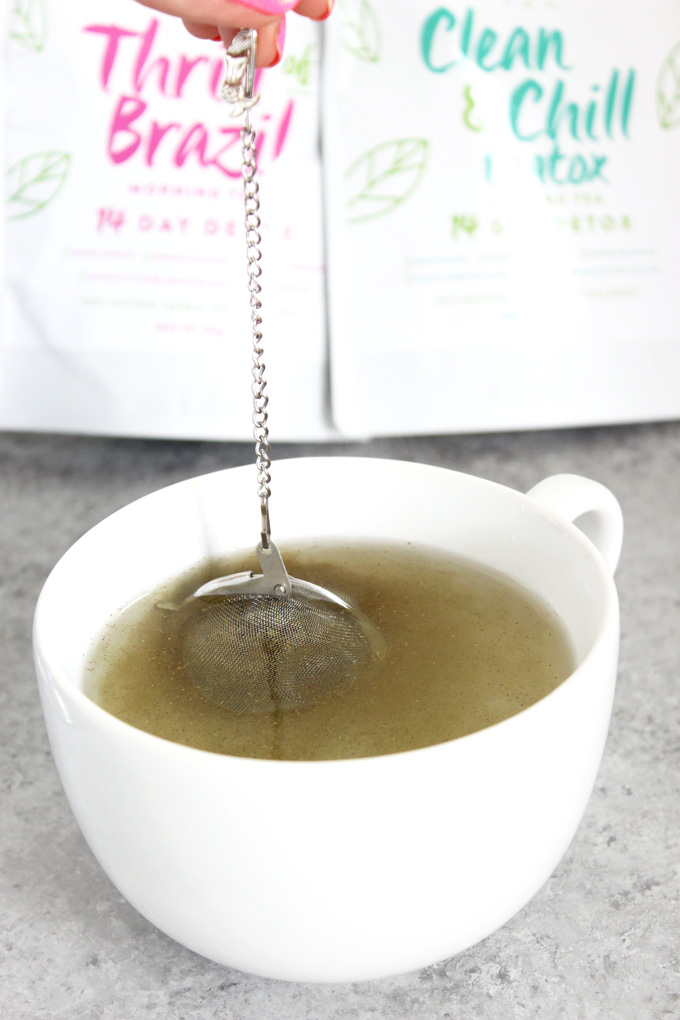 In the evening tea called "Clean & Chill Teatox", they use a soothing blend rich in antioxidants, organic herbs and flowers, with a mild touch of an all-natural laxative. With Organic Senna Leafs, Organic Chamomile Flowers, Organic Peppermint Leafs, Organic Lemon Balm, Organic Rosehips, Organic Fennel Seed, Organic Licorice Root (great for the digestive track), and others like Organic Rose Petals, and Organic Cinnamon Powder. So while you're sleeping this not only promotes relaxation and better sleep, but also rids you of toxins that are inside your body. At night is when the body does a cleaning of itself. It heals, and repairs your mind, body, and spirit from your hard day of work. So cleansing is important.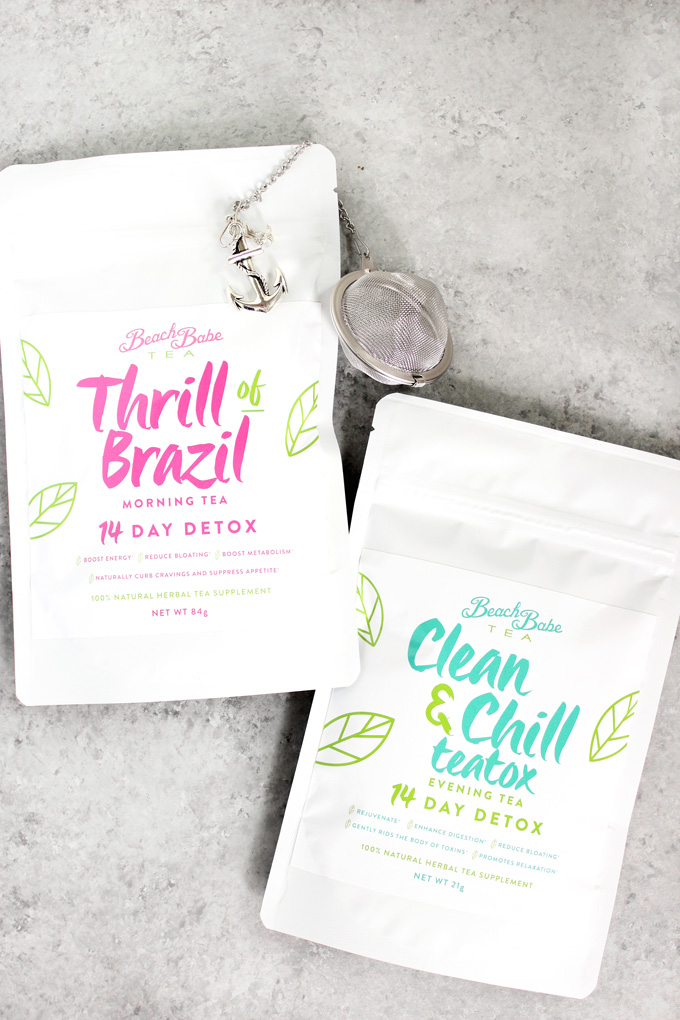 The Method to Drinking Beach Babe Tea
For the morning tea: Thrill of Brazil, you drink twice a day: once before breakfast and once before lunch. You would add 1 tsp (3 grams) of this loose leaf into your tea infuser, place it in boiling water, and let it steep for up to 10 minutes.
For the evening tea: Clean & Chill Teatox: you start drinking this one on the second night of your detox, and continue to drink every other night. Before bedtime you would just add one teaspoon (3gams) of the loose leafs into your tea infuser, place in a cup with boiling water and let it steep for up to 10 minutes.
You can also add fresh lemon juice, agave or coconut nectar, or even honey for sweetness.
Watch this short video on how to put it together:
I also just want to be clear that the tea doesn't lose weight for you. You still have to exercise, eat a healthy wholesome diet, full of fruits, veggies, proteins, healthy fats and carbs. There is no magic pill to weight loss. You can't eat junk food and think this tea will take care of it for you. That's not how this works. You have to maintain a healthy lifestyle and things like this will enhance all your healthy benefits. Enjoy!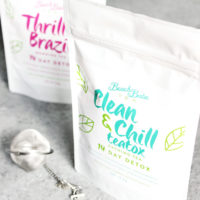 Beach Babe Organic Tea
Rejuvenate, enhance digestion, cleanse, and relax with these organic herbals loose leaf blends.
Ingredients:
Directions:
Place loose leaf in tea infuser.
Let steep in boiling water for up to 10 minutes.
Add agave or coconut nectar for sweetness.
When drinking teas like this it's always safe to consult your healthcare professional before taking any dietary / herbal supplements. Do not drink if you're pregnant or nursing. If you are under the age of 18, please seek parental permission to use this product or any product similar. Do not use this product if you have pre-existing medical conditions, have high blood pressure, any heart related conditions and/or are allergic to any of the ingredients. 
Thank you to Beach Babe Tea for sponsoring this post! All opinions in this review are my own.