"The Nutty" Banana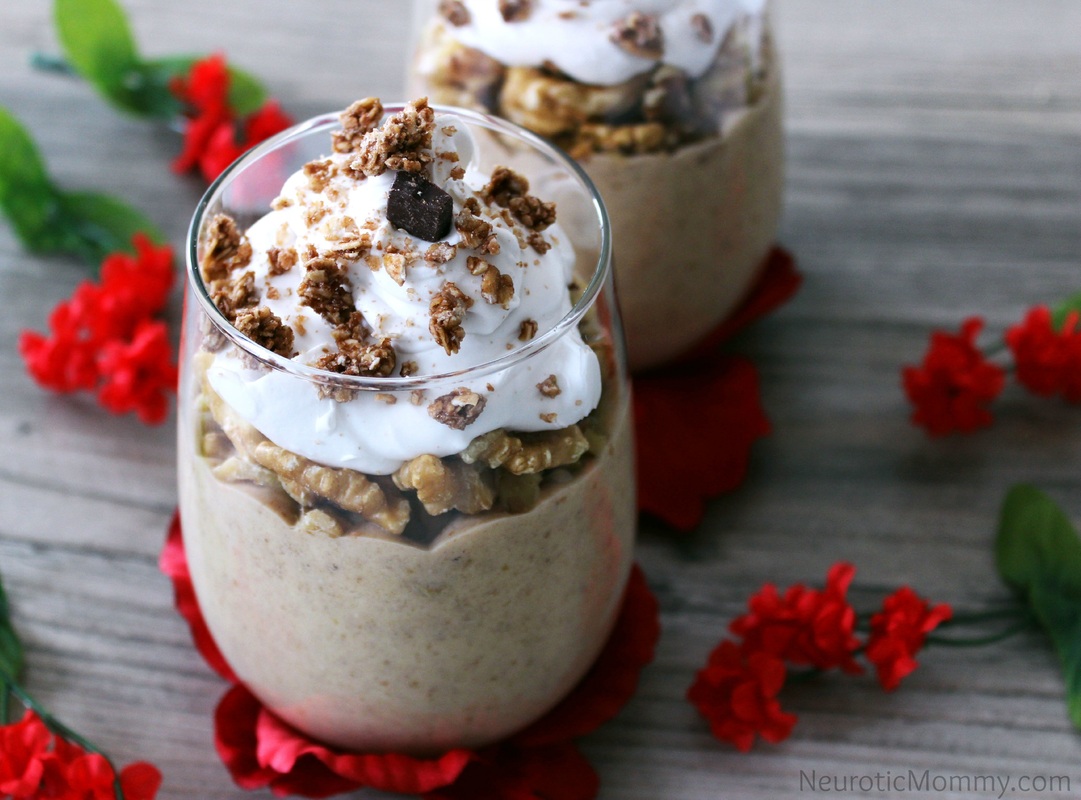 This awesome triple layer parfait is definitely a crowd pleaser. And by crowd I mean me and now you. (LOL) 
This is a smoothie at heart but I chose to have it as a dessert (we all know how I feel about desserts) because well it's just one of those things that deserves that title. 
I LOVE making things like this because not only are they fun but they are so freakin' delicious! If you think it looks good, trust me when I tell you that it tastes even better. I know it seems all fancy but really it's a breeze to make. It's something I like to whip up for myself as a "carb after dark". hahaha
Raw, Vegan, Dairy free

Ingredients
4 frozen bananas
4 pitted medjool dates
1 tbsp peanut butter
1/2 c rolled oats (uncooked)
2 tsp vanilla extract
1 1/2 c almond milk
1/4 c walnuts
dollop of coconut whipped cream
Method
Blend all ingredients except for coconut whipped cream.
Fill glasses about half way and add some more walnut pieces.
Top with coconut whipped cream and chocolate granola.
Enjoy!
Serves 2