White Chocolate Fudge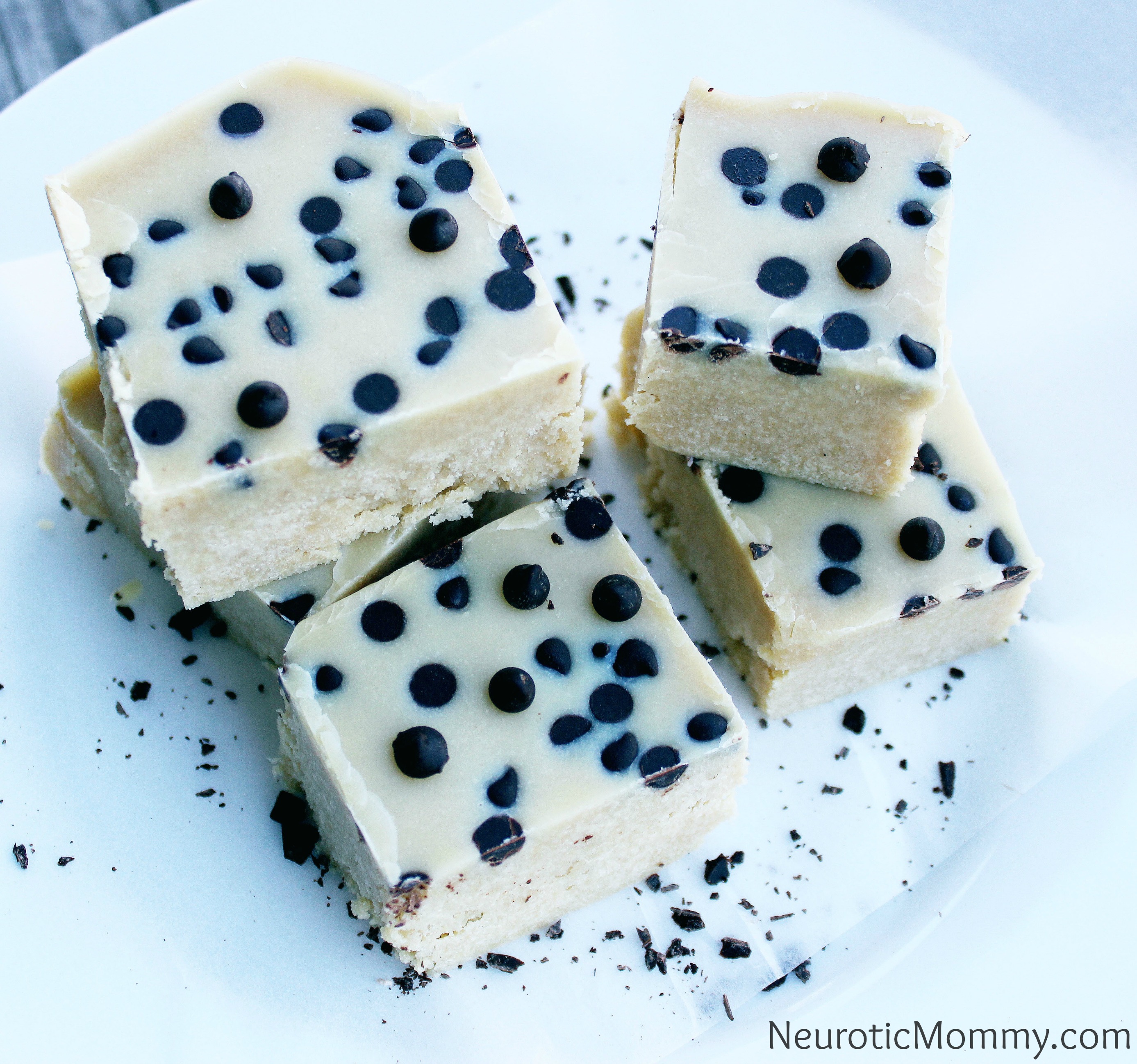 "Who dat Who dat"… Oh thats just me, ya know, bringin' it. White Chocolate Fudge anyone? What What!
Some say they look like dice others say it looks like a cookies and cream bar (totes yummy). I say it's absolutely over the freakin moon delicious!
So here's the deal I normally don't post nutritional info because 1. I don't count calories and 2. It clearly takes the fun out of healthy snacking. Amirite? But with this I feel compelled to tell you the sugar content because that is a question I get asked frequently about this particular treat. (ruff ruff)
It has 56g of sugar in the entire brick. The brick serves 18 thus making it 3g of sugar per serving. (Say Word Jenn…Word, hahaha). But seriously I think it's safe to say this is on the healthier side of snacking especially considering what's out there these days. With this, you know exactly what's going into it with no translator for unpronounceable ingredients. Ya know what I'm saying'? K, good.
Let's Get Fudgy Wit it
Ingredients
1 c melted raw cacao butter
1 c raw cashews (soaked for at least 4 hours)
2 tsp pure vanilla extract
3/4 c maple syrup
3 tbsp chocolate chips (I use Enjoy Life brand)
Method
Melt the cacao butter in the oven or using the double boiler method.
While that's melting, blend/process cashews until smooth.
Add in maple syrup and vanilla extract.
Once the cacao butter is fully melted pour that in with the rest of the ingredients and blend/process until smooth and creamy.
Line a standard loaf pan with parchment paper or plastic wrap.
Pour white chocolate into pan and place chocolate chips on top.
Let set in the freezer for at least 4-6 hours so it firms up.
Cut into squares and flipping' Enjoy!
Serves 18
Recipe adapted from detoxinista.com