Cauliflower Rice Pudding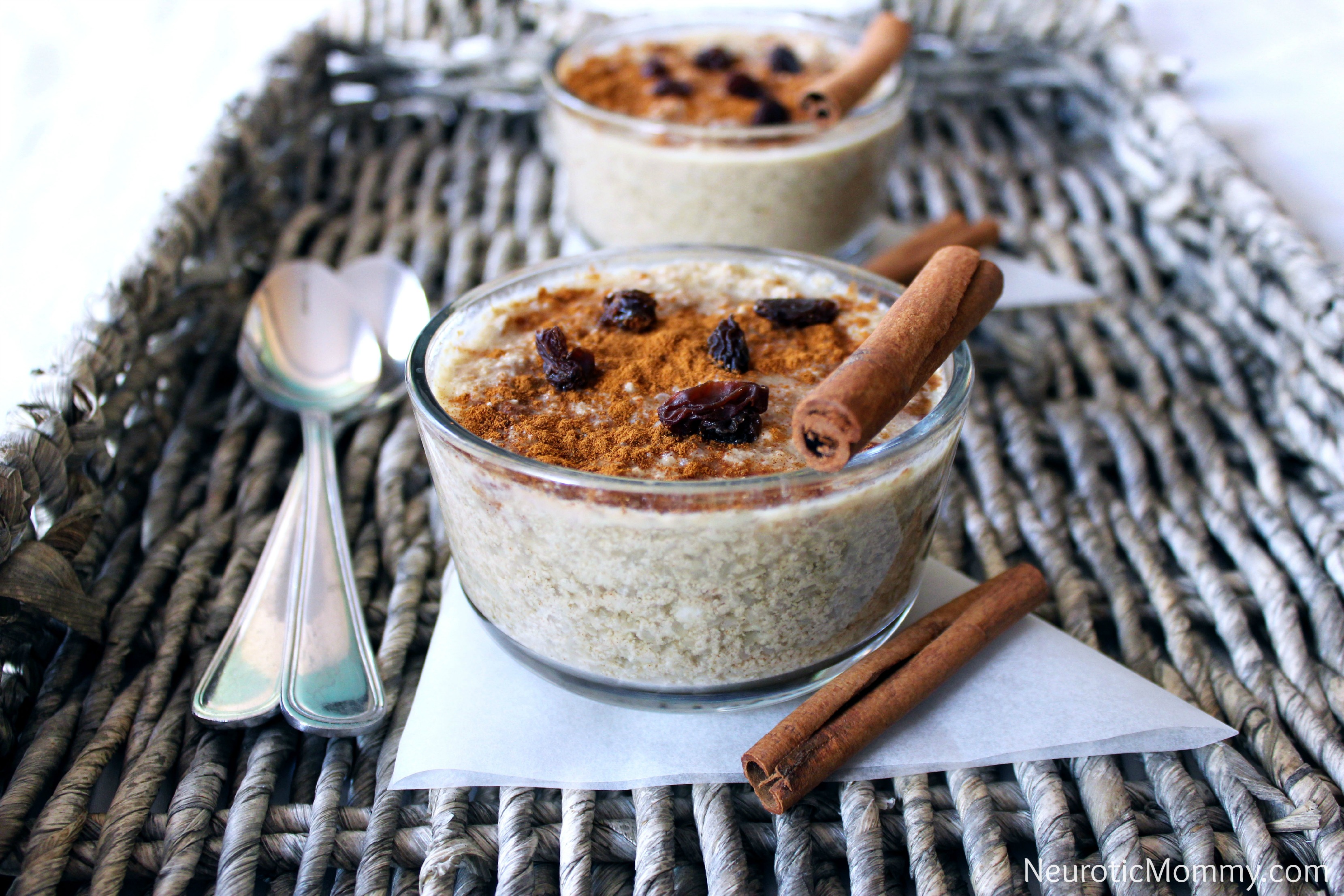 "Oops I did it again"…Dessert that it =) … Ok so I don't know about you guys but I love me some rice pudding. But I stopped eating it because it's usually full of heavy creams and a ton of sugar. But fear rice pudding no more my sweets! I have made the healthier version to this decadent classic using cauliflower. Yeap you read that right, cauliflower. You can make cauliflower rice ya know.
I promise you won't even taste it. I'm so use to using cauliflower to make more savory dishes rather than sweet but I was happy with the way this came out. Two words…Preeetty awesome!
Ingredients
1/2 c cauliflower
1/2 c coconut milk, divided
2 tbsp organic brown sugar
1 tsp vanilla extract
1 tsp cinnamon
4oz coconut cream (coconut milk from a can)
1/2 c almond milk
1 flax egg
1/2 c raisins, optional
Method
Clean and drain cauliflower florets. Place them in a processor and pulse until it forms a rice like texture.
In a saucepan on medium heat, put the rice cauliflower, brown sugar, 1/4c coconut milk, vanilla extract and cinnamon. Let cook for about 5-8 minutes and stir frequently.
When it's done let it sit in the pot off of heat for 10 minutes.
In a small saucepan on medium heat, combine almond milk and coconut cream stirring frequently until it thickens. About 5 minutes.
Add that mixture to the cauliflower along with the whisked flax egg and the remaining 1/4 c coconut milk.
Keep on medium heat 5-8 minutes until thick. Stir often.
Fold in raisins if desired.
Once done put into ramekins, sprinkle with cinnamon and store in the fridge for 3 hours before serving. Enjoy!