Peanut Noodles
I do it for the love of peanuts…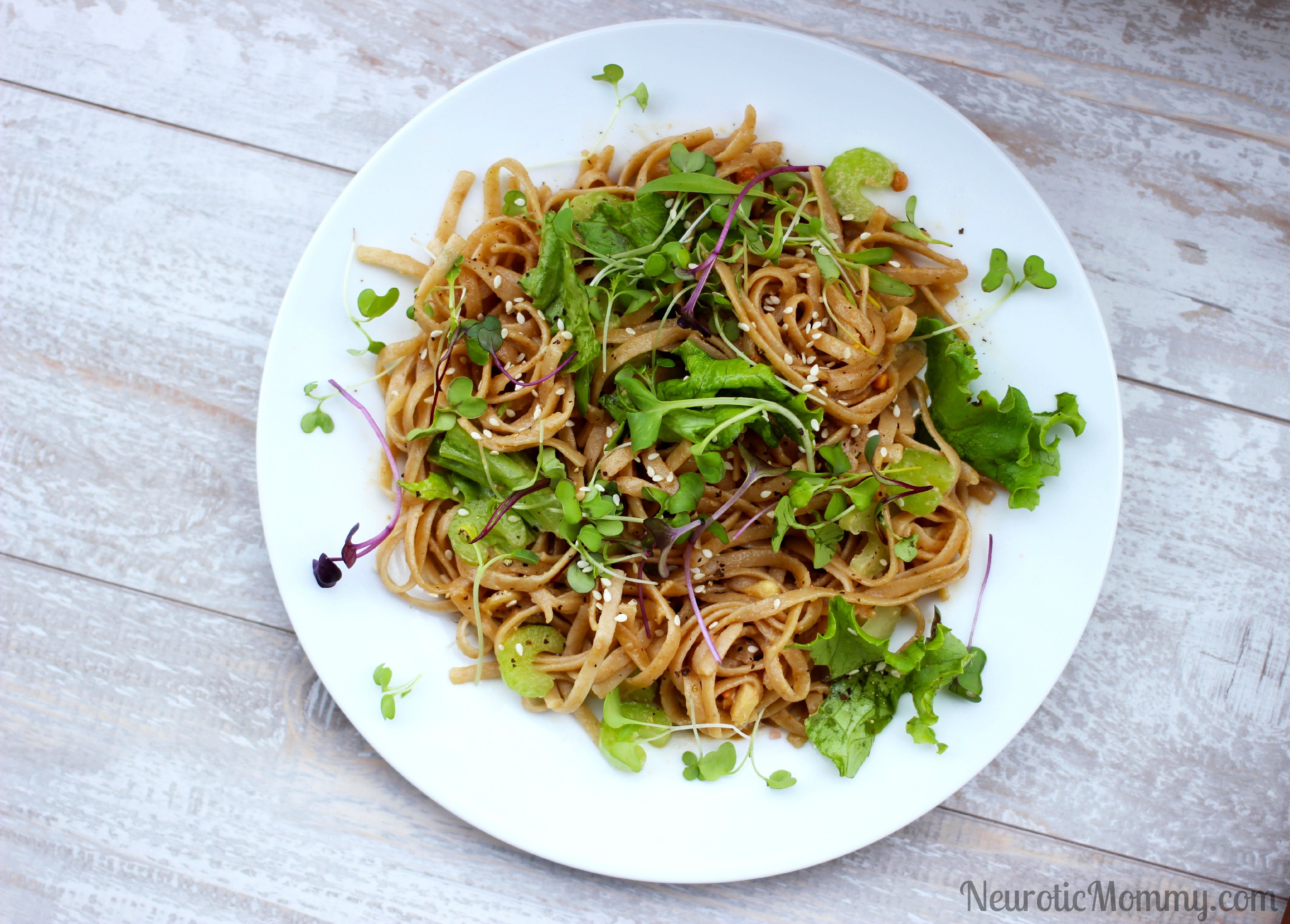 While I was surfing through the produce section I originally wanted escarole but it was eh, ok, not in the best shape. Then I found this amazing green leaf lettuce. Looks so perfect, almost fake. Freshness is what I like so I grabbed a few bundles  and went with that instead. Plus some delicious Micro Greens! Look at those colors!!! It just screams "Hello!, I'm good for you, pick me pick me!" ha.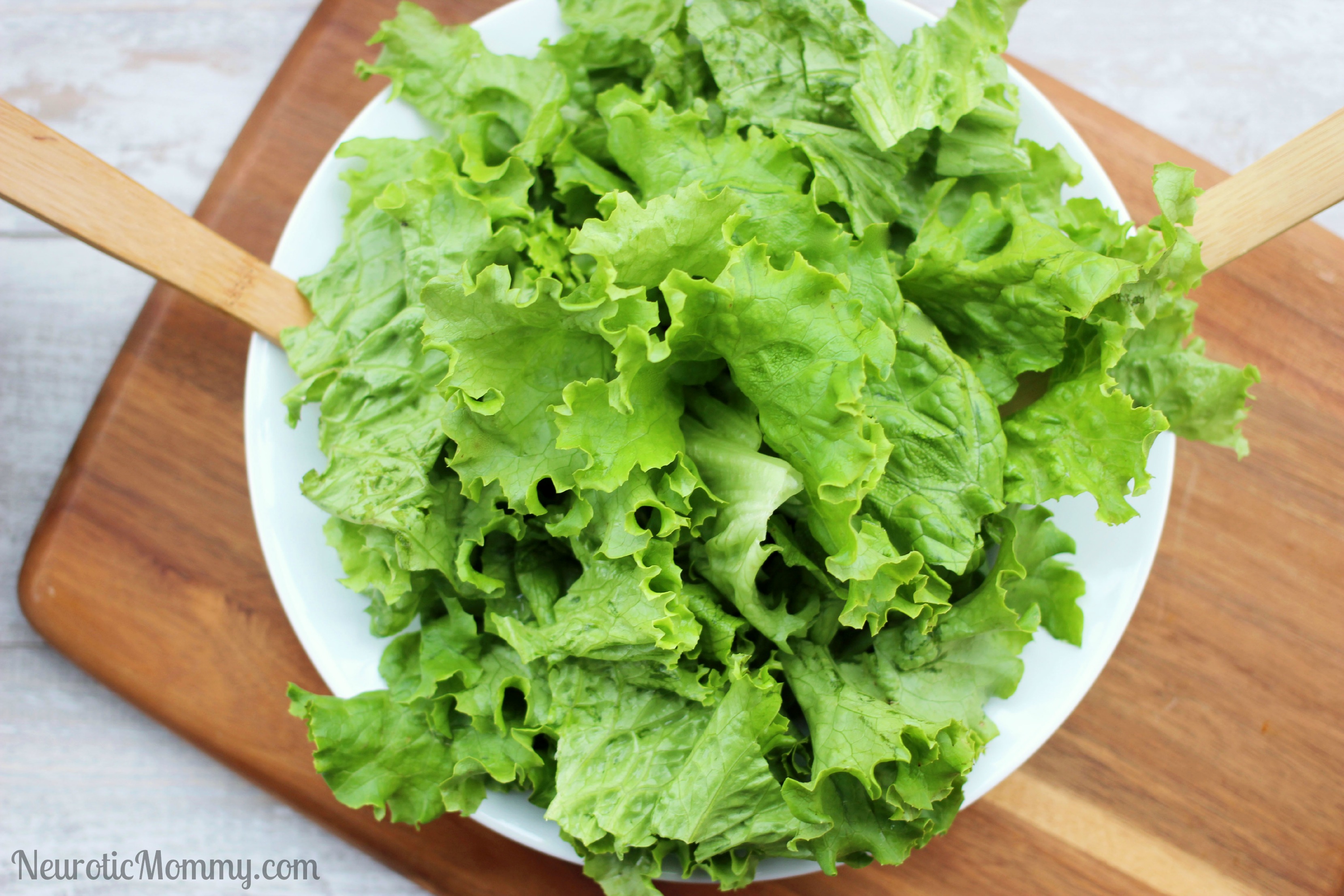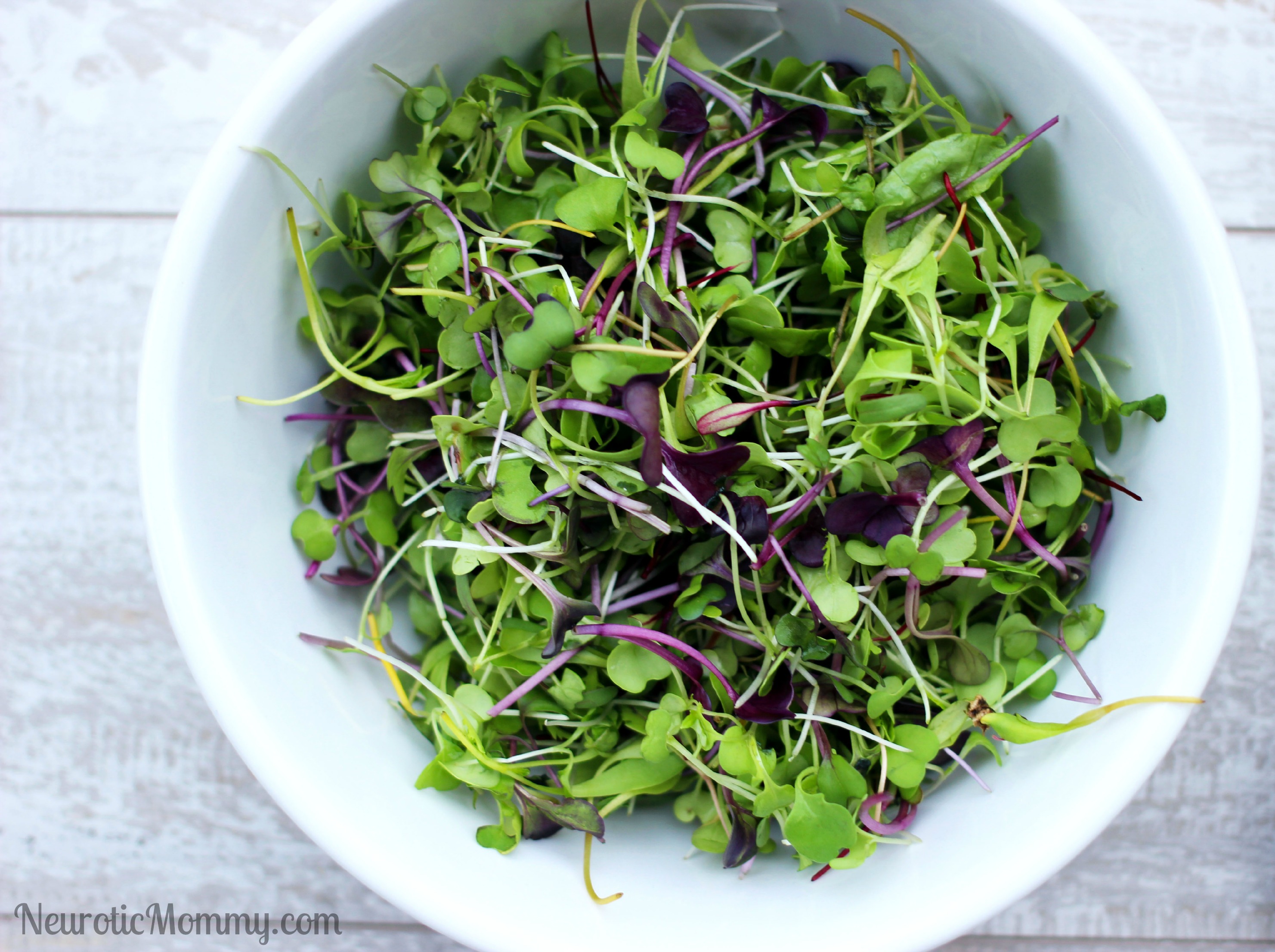 What's that saying, "If you're green on the inside you're clean on the inside"? Something like that? Well it makes sense. Anyway, I'm always scrolling through magazines looking for inspiration. I know you can get recipes online but I like to read through food magazines. (It's my thing, don't judge me.) Beautiful pictures of food can keep me eye drooling all the live long day. Vegetables, pastas, casseroles…oooh la la. Keeps the wheels turning for my next creation or mishap. It's always trial and error when figuring out new recipes. But hey, sometimes the errors end up to be hits! Whaaat! This was no error however. (Hey that rhymed)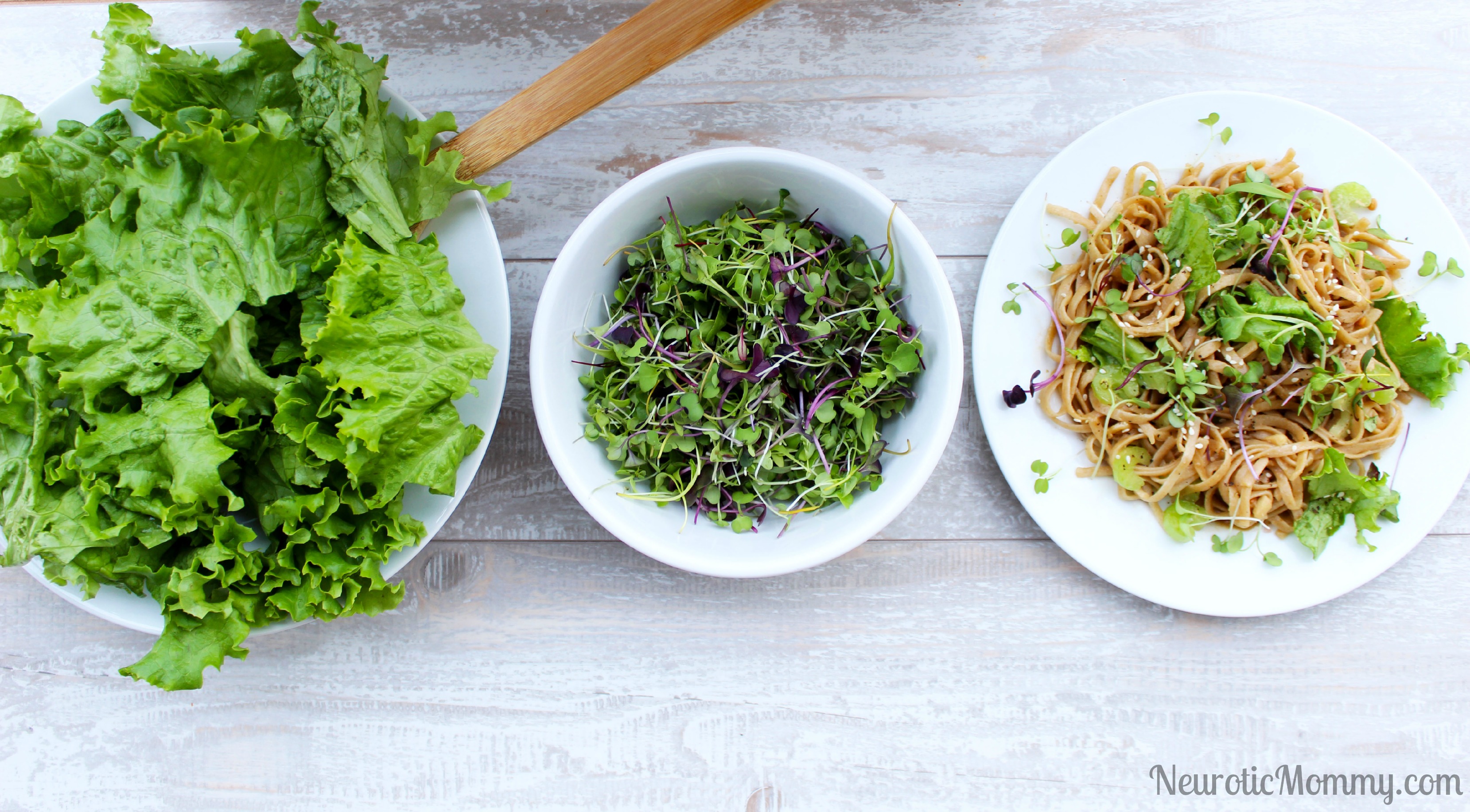 I adapted this recipe from The Vegetarian Times, The Best of Vegan addition. I made some changes and it came out Yum-Mazing (my word that means better than Amazing).  I love dishes like Pad Thai or Pad See Ew and if you like flavors like that then this recipe is right up your alley. If you have an alley, a garage or if you parallel park. You get where I'm going with this right? lol, ok.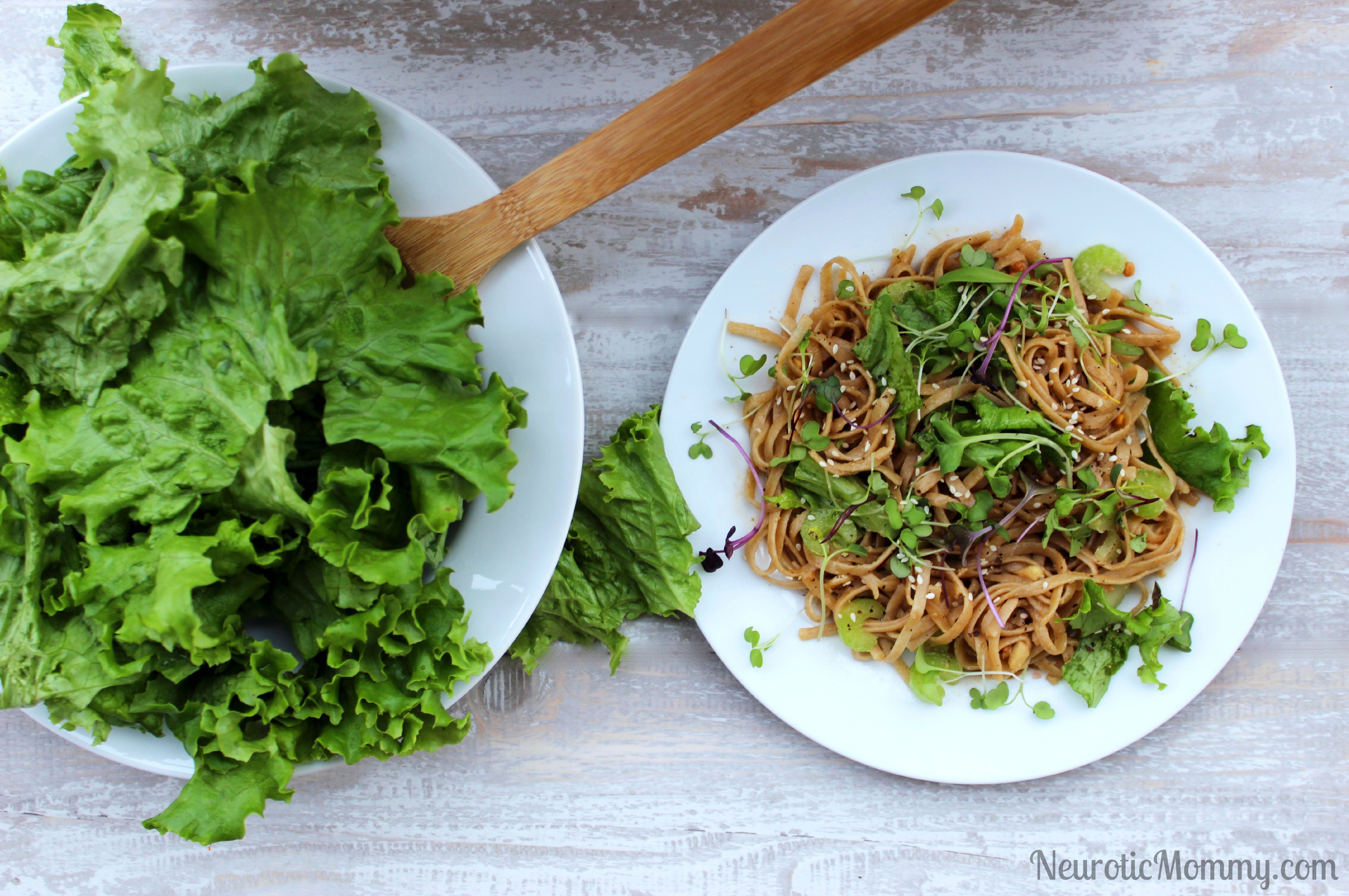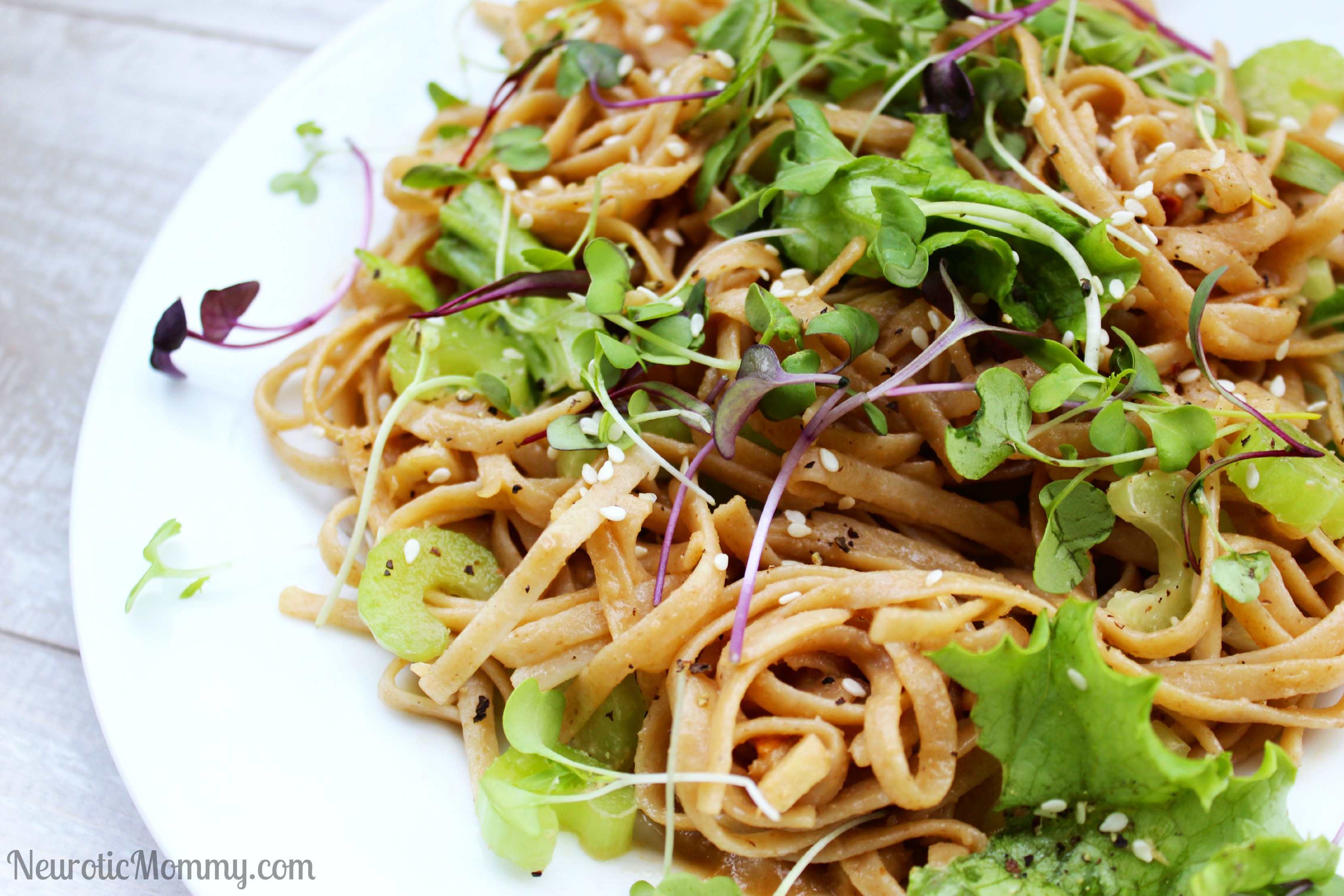 Take out can be so easy when you're tired and had a long day. I know that routine all too well. So the trick is here…Make double the batch so you can have it as a noodle salad for lunch tomorrow. Yes, it's even good cold. Whatta win!
Prep Time: 25 minutes ~ Cook Time: 10 minutes ~ Total Time: 35 minutes
Ingredients
1/2 lb whole grain linguine
1 c sliced celery
1 1/2 c green leaf lettuce
1/2 c mixed micro greens
1/4 c sesame oil
1/4 c crunchy peanut butter
1/4 c Braggs Liquid Aminos
2 tbsp lemon juice
1/4 piece of ginger, chopped
2 garlic cloves, chopped
salt/pepper to taste
handful of sesame seeds to garnish
Method
Prepare pasta according to package instructions.
Transfer pasta to a large bowl and let cool for 20 minutes.
While that's cooling, in a blender add in oil, peanut butter, braggs, lemon juice, ginger and garlic. Run until smooth.
There will still be pieces of peanuts from using crunchy peanut butter but that's good, we want that.
Pour peanut sauce over cooled pasta and mix until well incorporated.
Add in celery slices, greens and sesame seeds. Enjoy!
Rate This Recipe
[yasr_visitor_votes]