Vegetable Paella
So I fell in love with some veggies…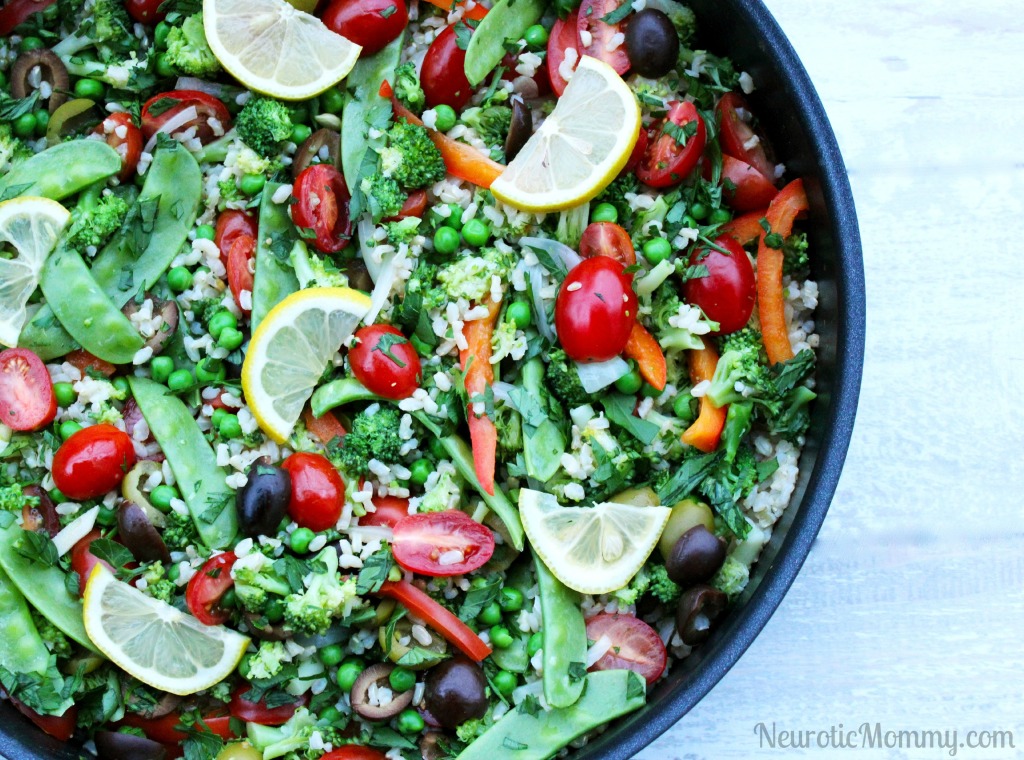 When you make a plate and it's as colorful as this, it's only natural the feeling of excitement takes over. (Enter big cheesy smile here please.) I love paella and I use to eat seafood paella. I'd be lying if I said I didn't miss it, the flavors really. But low and behold, what do ya know, another classic dish served veg. So now I'm not missing anything at all because I have it right here, in this big ole pan of mine. Can we say Yumsters!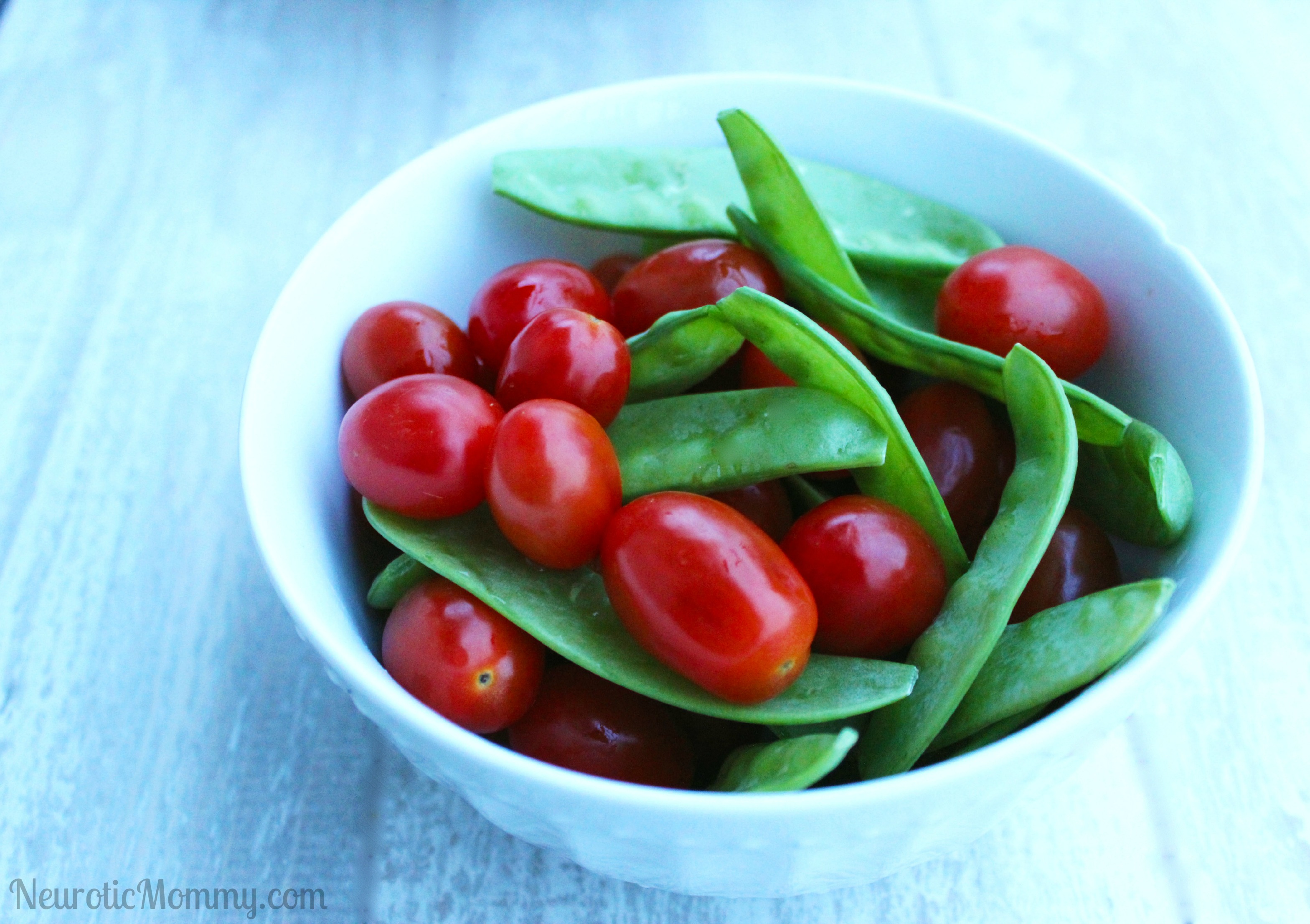 This is one of those dishes you can make a lot of and have it for a few days. I know for me sometimes when I think of the same leftovers again I'm all like bleh. But what I did with these left overs was I added it to other dishes and I even paired it with a marinara sauce. It's so versatile. Plus no one gets bored, like your kids. So it's safe to say you won't be getting that hard eye roll at the dinner table for serving the same thing twice.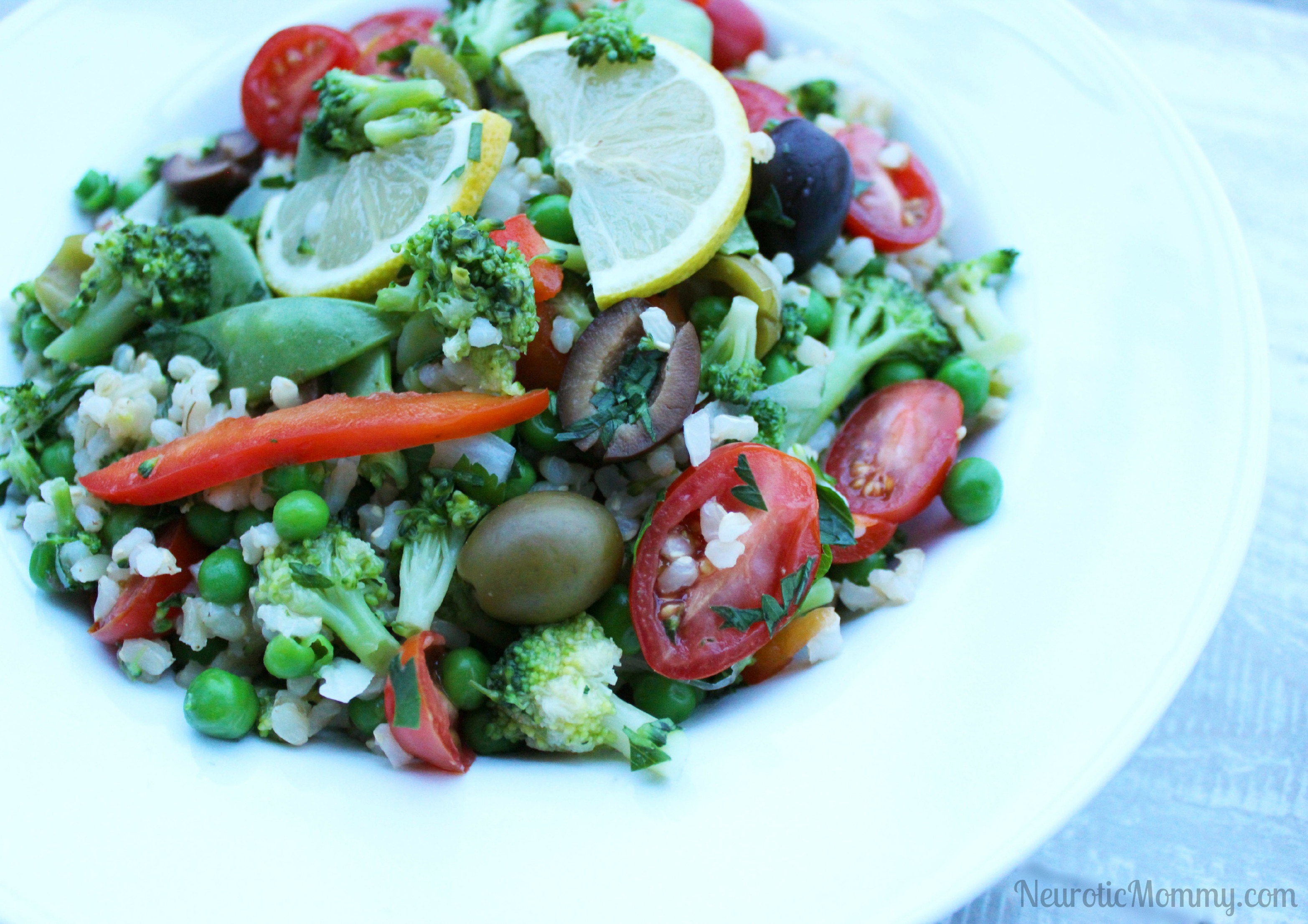 I always make sure not to over cook my veggies either. I've learned that boiling for too long significantly reduces or basically can strip vegetables of their nutritional value. It's best to not over cook and stay as close to their natural state as possible that way you will benefit from all the wonderful nutrients these babies have to offer. I remember boiling my veggies, then sautéing them till they were like mush. At that time I was like "Hey looking at me eating healthy destroying my veggies". Well I had no idea I was doing that but I remember how I would douse them in oil. (hehehe) My my have we come a long way eh? I say if you can steam your veggies thats the best bet. Usually no longer than 10 minutes are needed. In the directions below you"ll see exactly how I prepared this. Not long my loves, not long at all. Easy Peasy, 1-2 breezy.
Prep Time: 10 minutes ~ Cook Time: 30 minutes ~ Total Time:  40 minutes
Ingredients
2 c low sodium vegetable broth
1 c brown rice
1 lb broccoli florets
1 c halved cherry tomatoes
20 pitted mixed green and black olives, halved
1 c baby peas
3 cloves, garlic, sliced
1 red bell pepper, sliced thin
1/2 yellow onion, sliced thin
2 tbsp extra virgin olive oil
1 lemon, sliced
1/4 c fresh parsley
salt/pepper to taste
Method
Cook rice in vegetable broth for 30 minutes.
Steam broccoli for 1o minutes. You can do this step while the rice is cooking save less time.
In a large fry pan or skillet on low to medium heat, put ingredients broccoli through EVOO.
Let the veggies get tender but still have a crunch to them.
Once the rice is done and all the broth is absorbed, fluff with a fork and add to the pan with vegetables.
Toss around, throw in parsley, lemon slices and sprinkle with salt/pepper.
Let that sit together for about 8 mins on low heat.
Serve that baby up and Enjoy!
Recipe adapted here
Rate This Recipe
[yasr_visitor_votes]