12 Days of Cookies: Old Fashioned Sugars
On the third day of Christmas NeuroticMommy gave to me: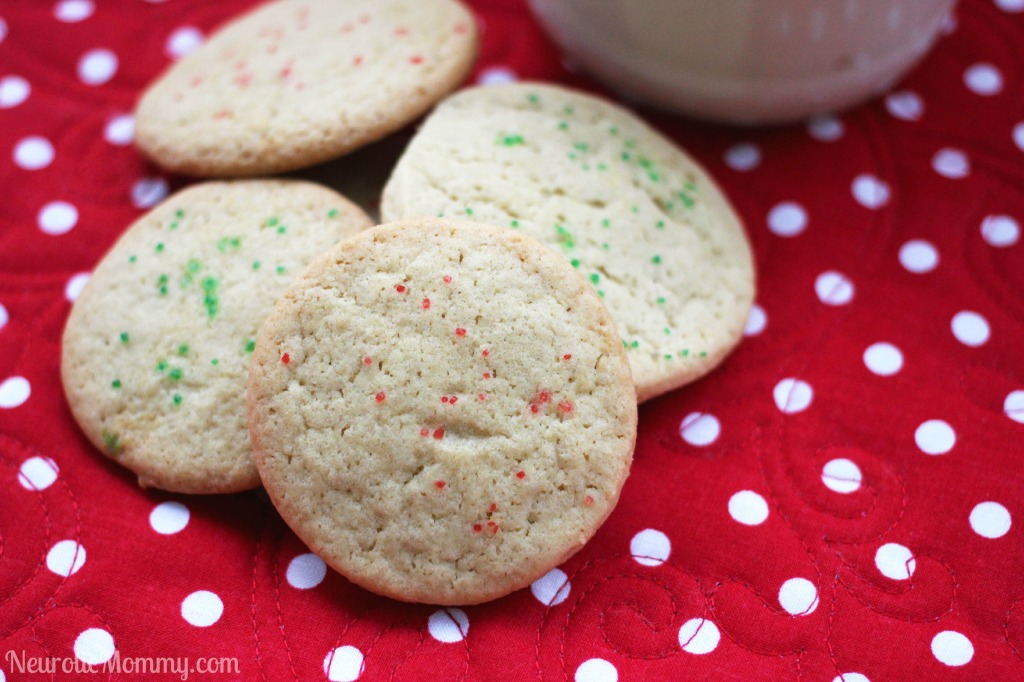 Old Fashioned Sugar Cookies. These cookies scream Christmastime. (CHRISTMAS!!!) Every year growing up for pretty much basically every holiday my Grandmother would make sugar cookies (among so many others). I love the way they make the house smell and how soft and chewy they are. Are these cookies at the top of the list as healthiest cookie? No. But one or two every now and then is not so bad. Plus it's family tradition! (insert big smile here)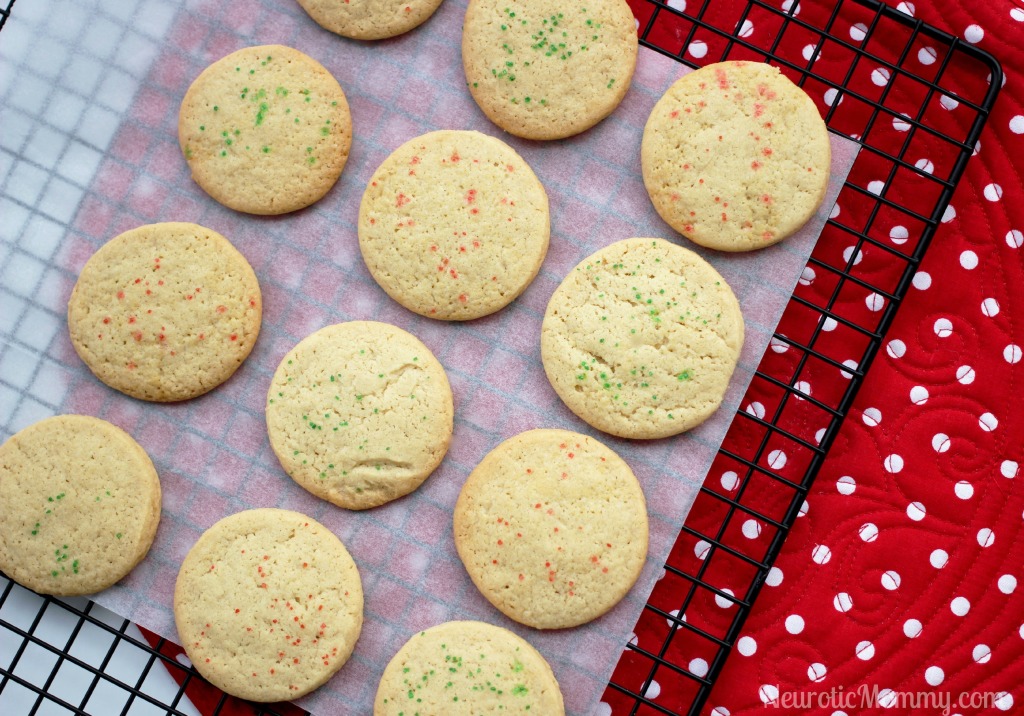 I don't know about you but it's been getting hectic around my neck of the woods. People hustling' and bustlin' to work, shopping for gifts, shopping for food. Everyone is doing things last minute and the stress is building up. Uuugh! I know that feeling. So tomorrow I'm taking a very early morning, much needed yoga class. Plus I need to shake some of these extra cookies I just haaad to taste off. (See what I did there?)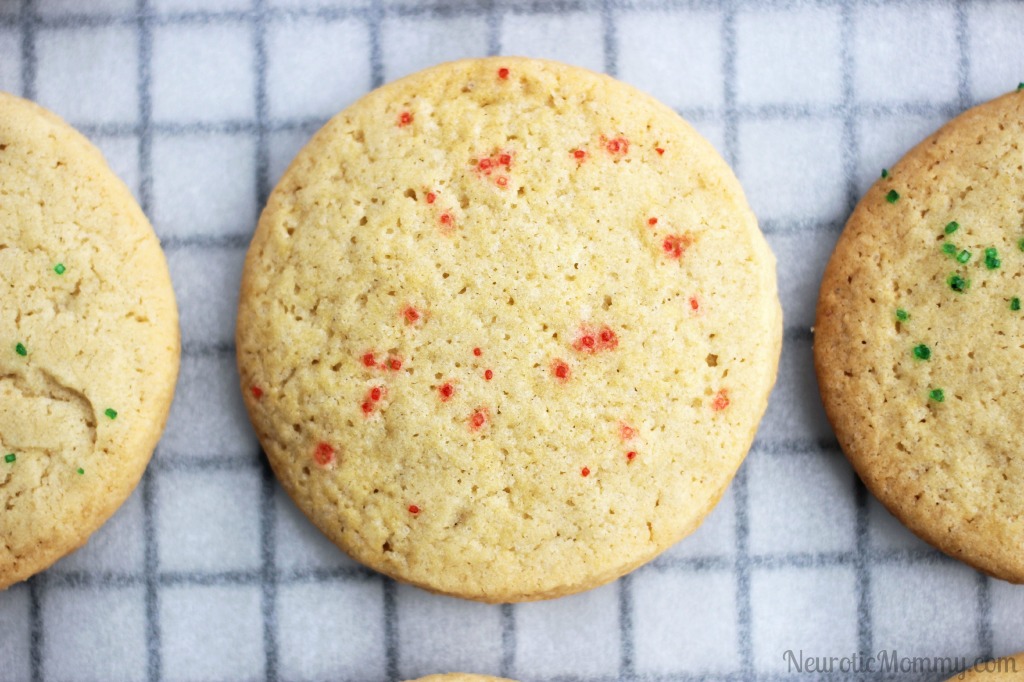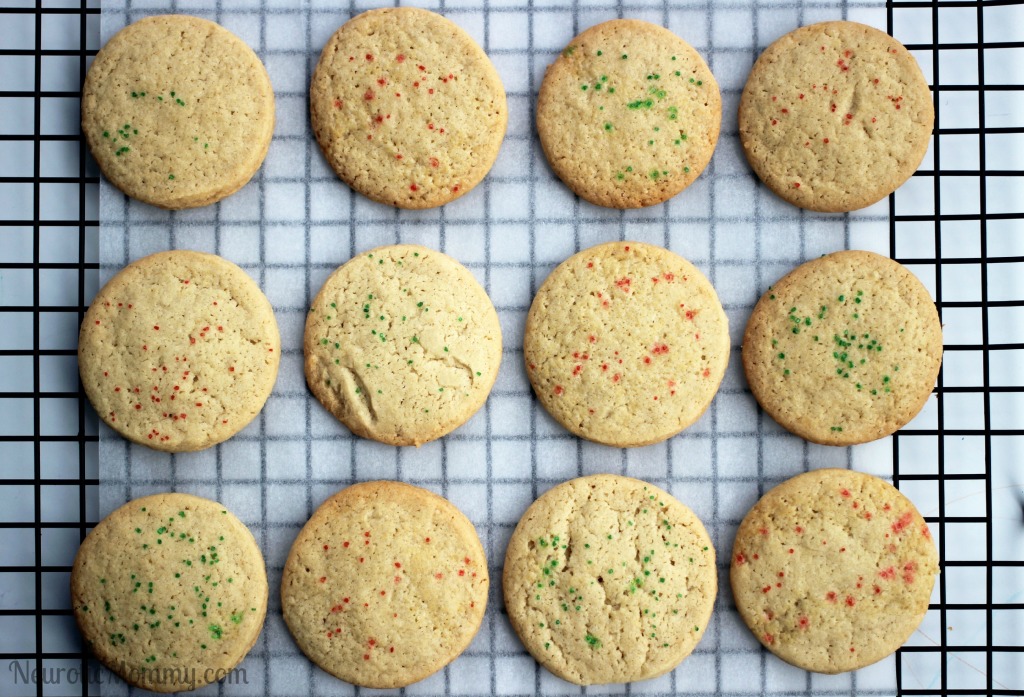 Since I've been baking away cookie after cookie, I'm sending some off with my hubs to work so he can share them with the guys. (He's a fireman…oooh la la) … They love cookies too! But seriously, I have so many cookies I don't want them to go to waste because I can't eat them all. I mean, I can but I don't want to. I mean I do want to but I shouldn't. Stop twisting my arm here. I thought we were friends? LOL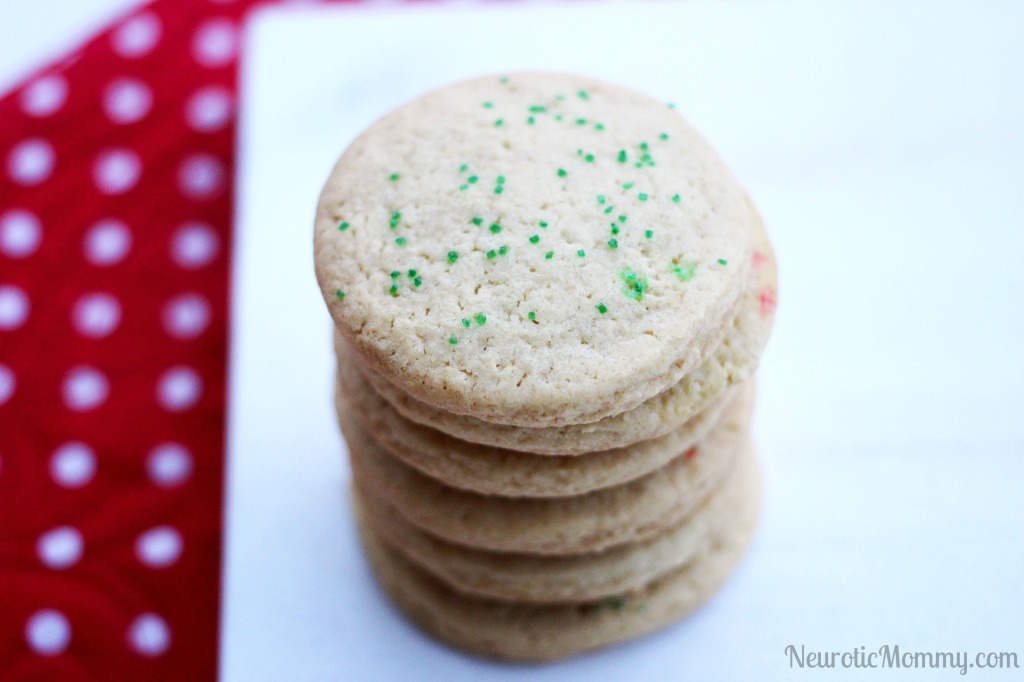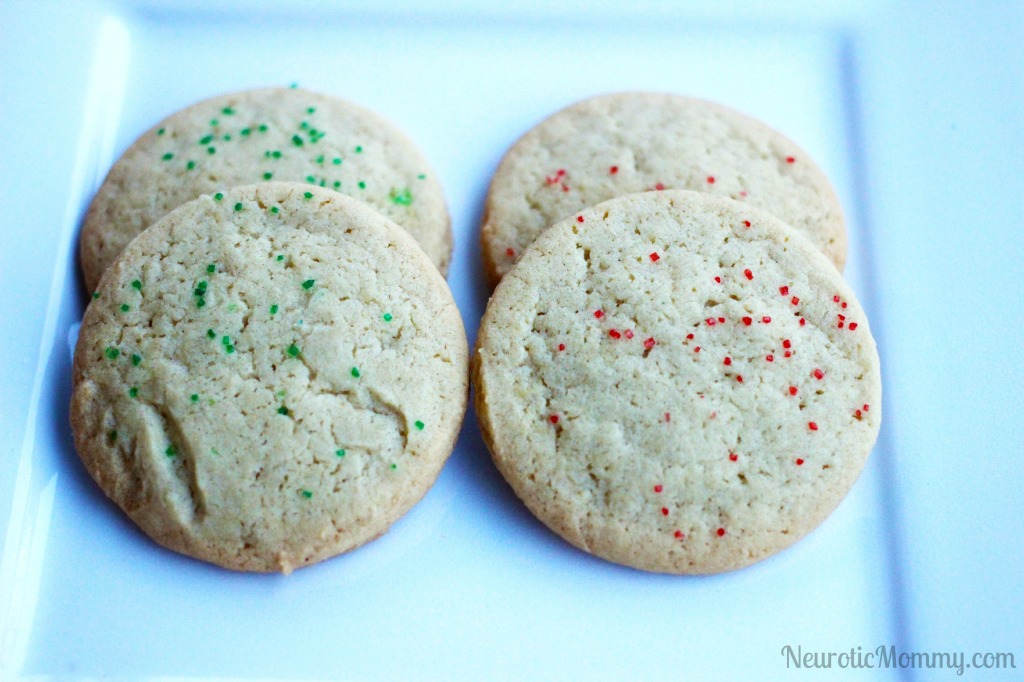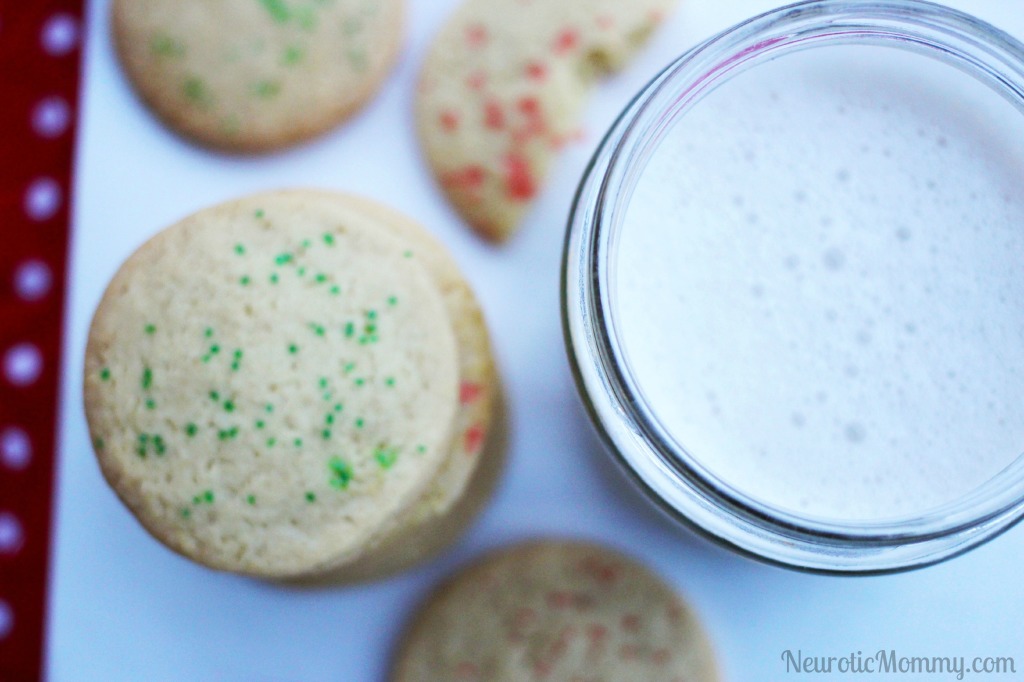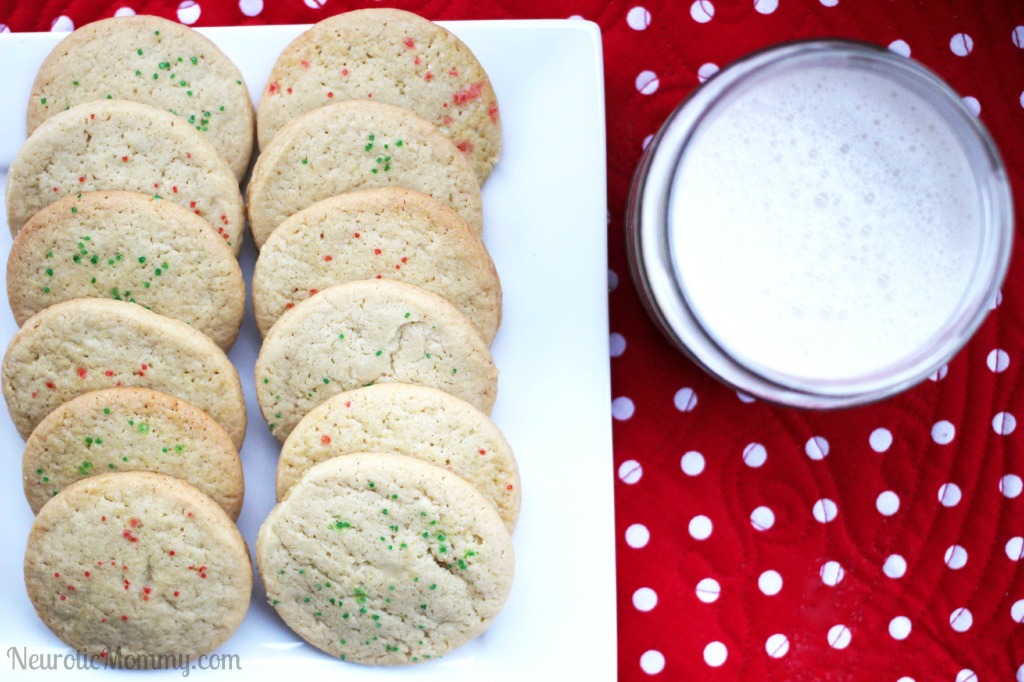 This is another easy cookie recipe that won't leave you frantic in the kitchen looking like a hot mess. Um because that does happen. Behind the scenes it's not all pretty pictures, unicorns and rainbows. Weeelll…ok there are unicorns.
This recipe obviously has sugar in it, hence the name =)
Prep Time: 10 minutes ~ Cook Time: 15 minutes ~ Total Time: 25 minutes
Ingredients
3 c all purpose flour
1 tsp baking soda
pinch of salt
1 1/2 c organic sugar
1/4 c brown sugar or coconut sugar
7 oz coconut butter or any vegan butter, softened
2 flax eggs, any egg sub you prefer or for vegetarian 2 eggs
1 tbsp fresh lemon juice
Decorative sanding sugar for sprinkling, optional
Method
Preheat oven to 350F and line baking sheet with parchment paper.
In a medium bowl combine all dry ingredients: flour, baking soda and salt.
In a large bowl whisk together sugars and butter until creamy.
Beat in eggs and lemon juice on a lower speed.
Add flour one cup at a time.
Scrap sides of bowl down if necessary, fold in any remaining flour then knead dough slightly.
Now you have two options. You can take tablespoon size portions with a cookie scoop and gently flatten cookie or you can roll dough out and use cookie cutters. I went simple and did round.
Lightly brush tops of cookies with almond milk and sprinkle with sanding sugar (optional).
Bake for 15 minutes. Store in airtight container for up to 3 days.
Enjoy!
Recipe adapted from Martha Stewart Makes Cookies
Rate This Recipe
[yasr_visitor_votes]