12 Days of Cookies: Italian Florentines
On the sixth day of Christmas NeuroticMommy gave to me: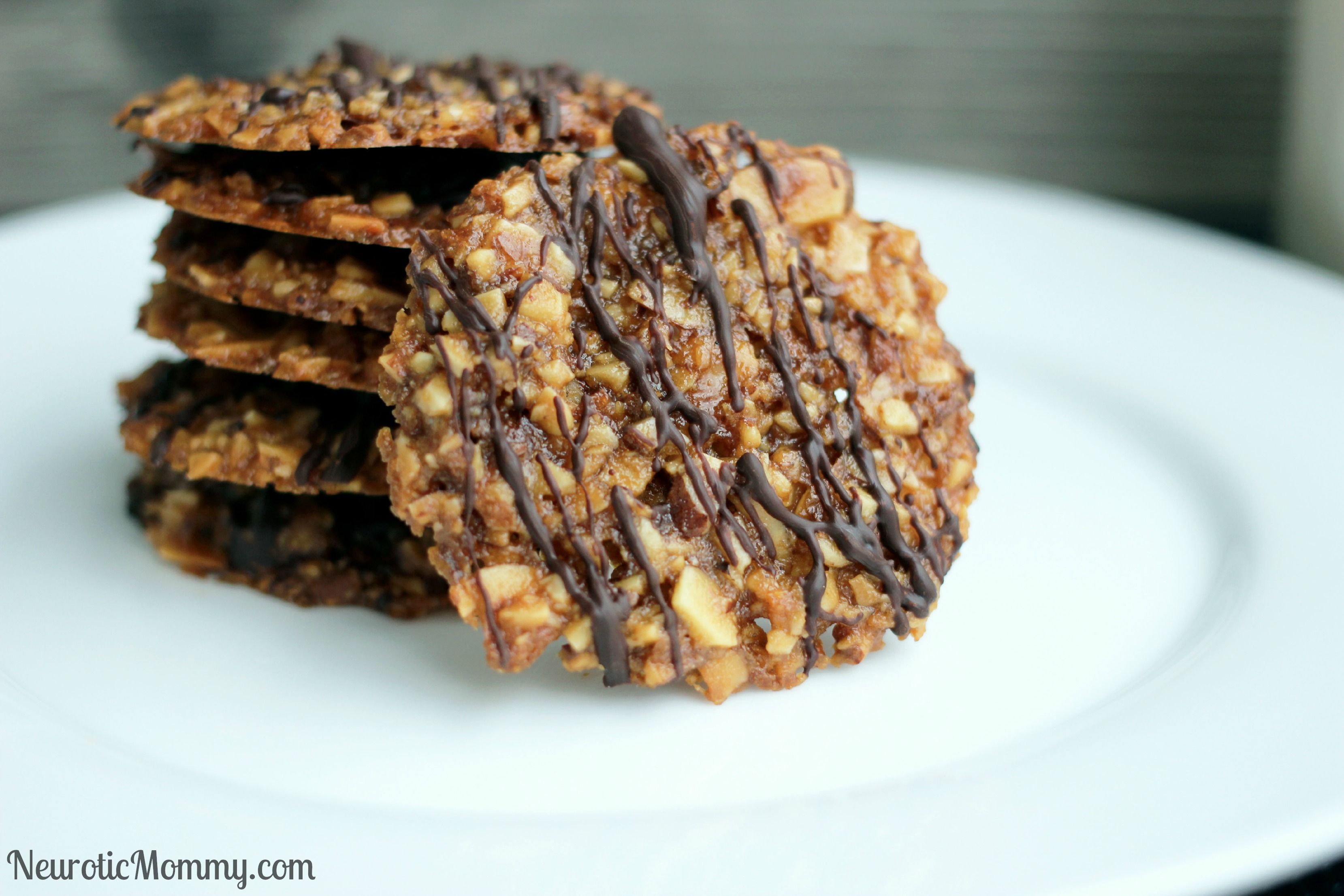 Italian Florentine Lace Cookies. Ok so it's been like cookie cray in my house lately. I'm making double batch of this, triple batch of that. Then Christmas day comes and goes so fast! All this work and anticipation leading up to Christmas and it literally flies by. But I'm not complaining. I love this stuff. And I know some of you out there are all like "no excuses" but we all have excuses. I'm using Christmas as my cookie escape, among other things.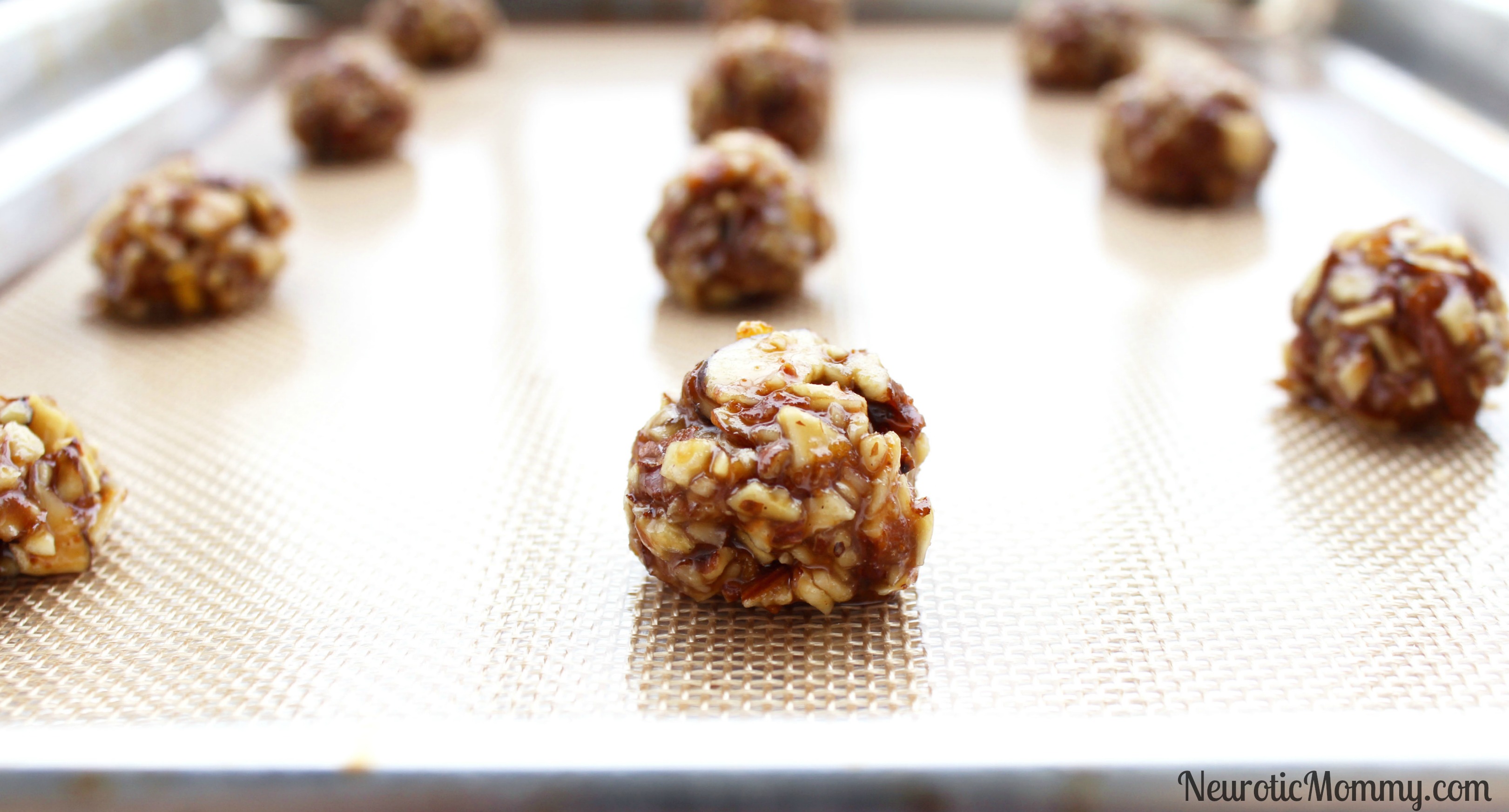 When I'm out and see these cookies I drool. They are super delicious. I never really buy them I only ever eat them during the holidays but what's wrong with a little drool fest. Except it may look creep dot come to other people. Who. Cares. Right?! They look like they would be so difficult to make. But, drum roll please…they're actually quite easy. I mean a little work and prep involved but nothing you would need training in. Wait for it…Wait for it…they are also gluten free! (Hooraaay and the crowd goes wild)
The dough has very little flour in it (gluten free flour) and a little orange zest to give it a bit of tartiness. I think next time I'll skip the orange zest and use a tsp of almond extract instead. The cookie dough is made up mostly of slivered almonds and has a low sugar content (Whoop Whoop).
When rolling the dough into cookie form they seem so small at first. The average size cookie usually is 1 tbsp portion size this is only 1/2 tbsp. But they flatten out and spread a lot. You can make them a little bigger than 1/2 tbsp if you want but don't go nuts (pun intended) because they do spread out more than you'd expect and you don't want brittle. I read other reviews before making these because I really wanted to perfect them. I'm a little neurotic like that (oooh, ya don't say, lol).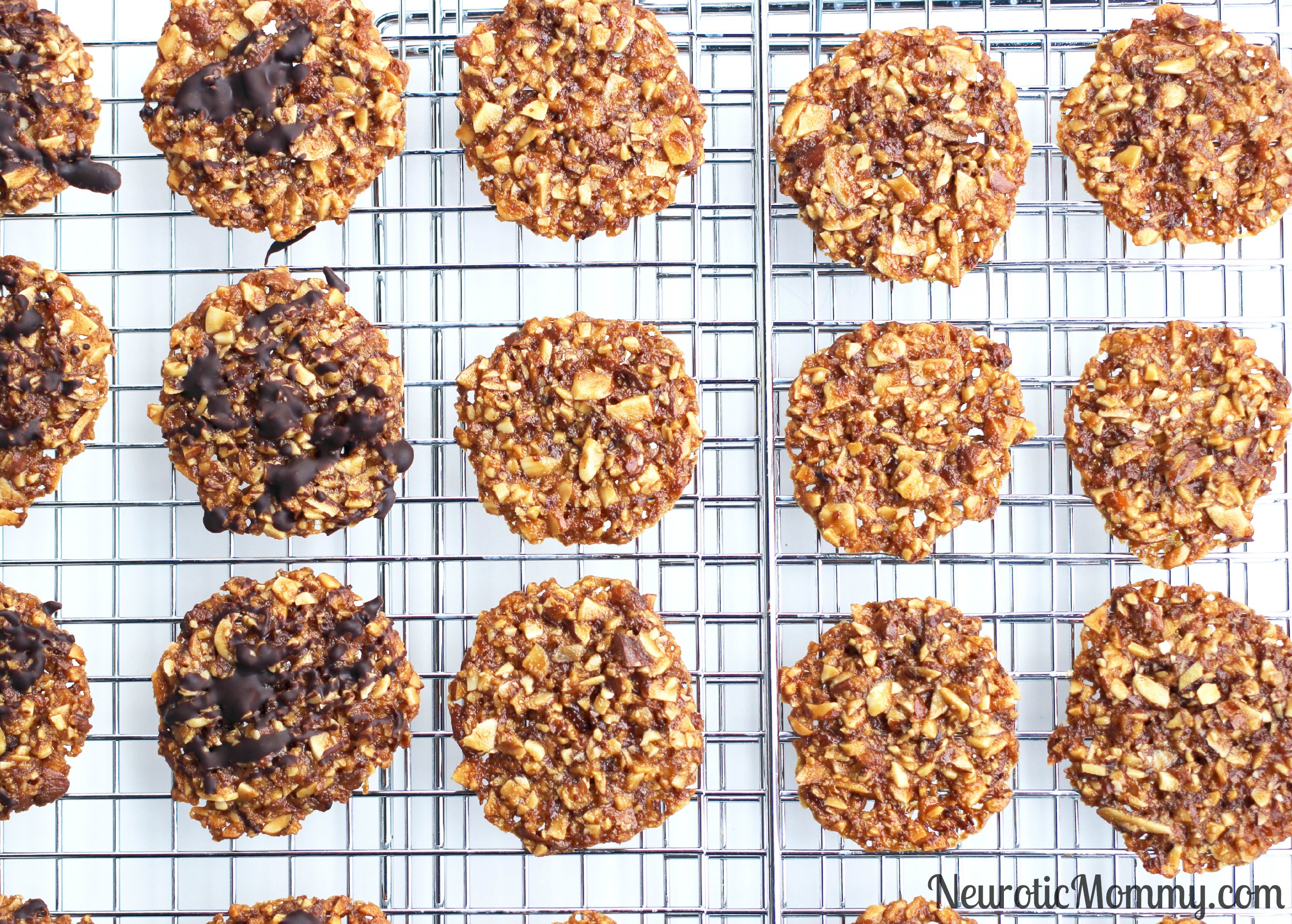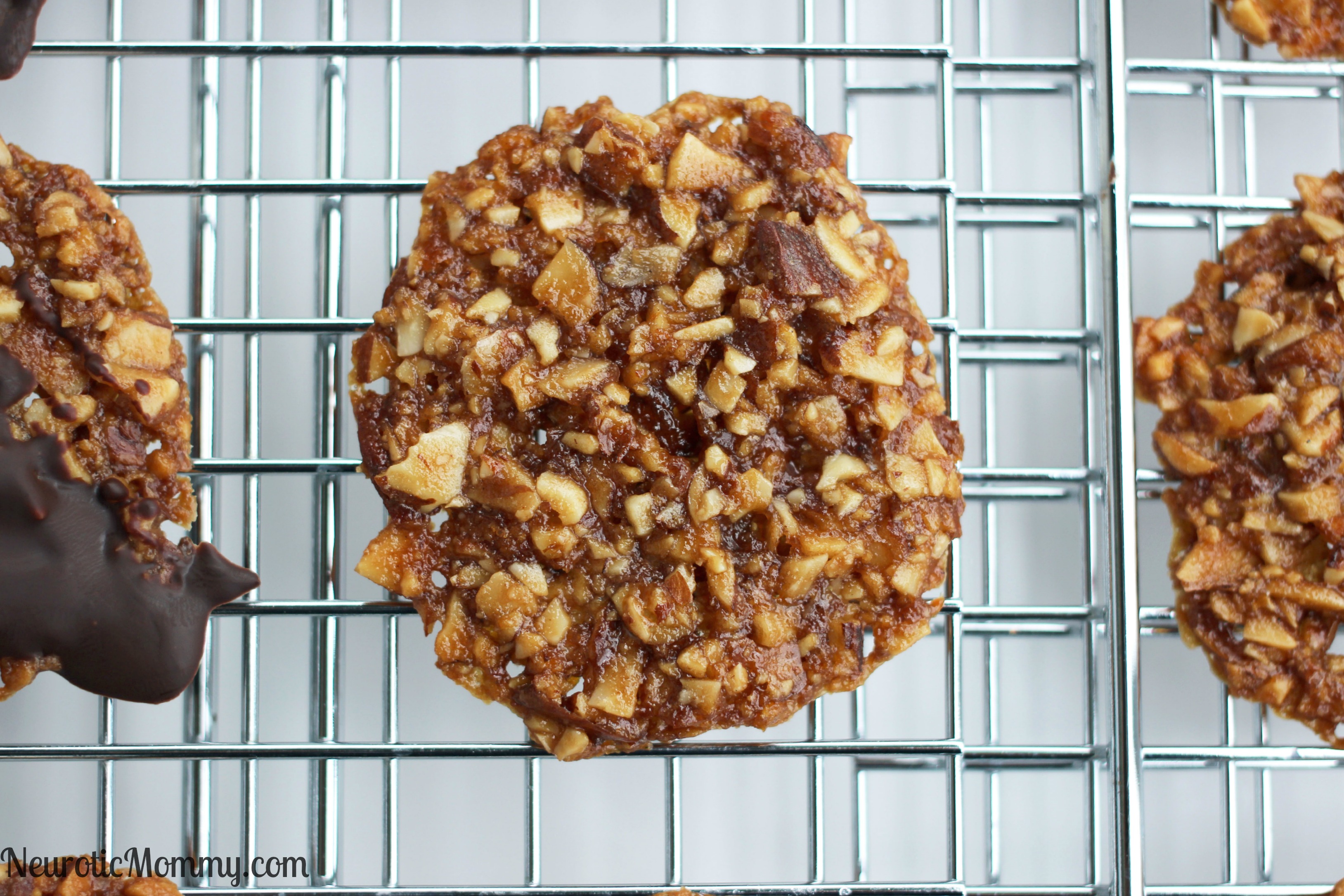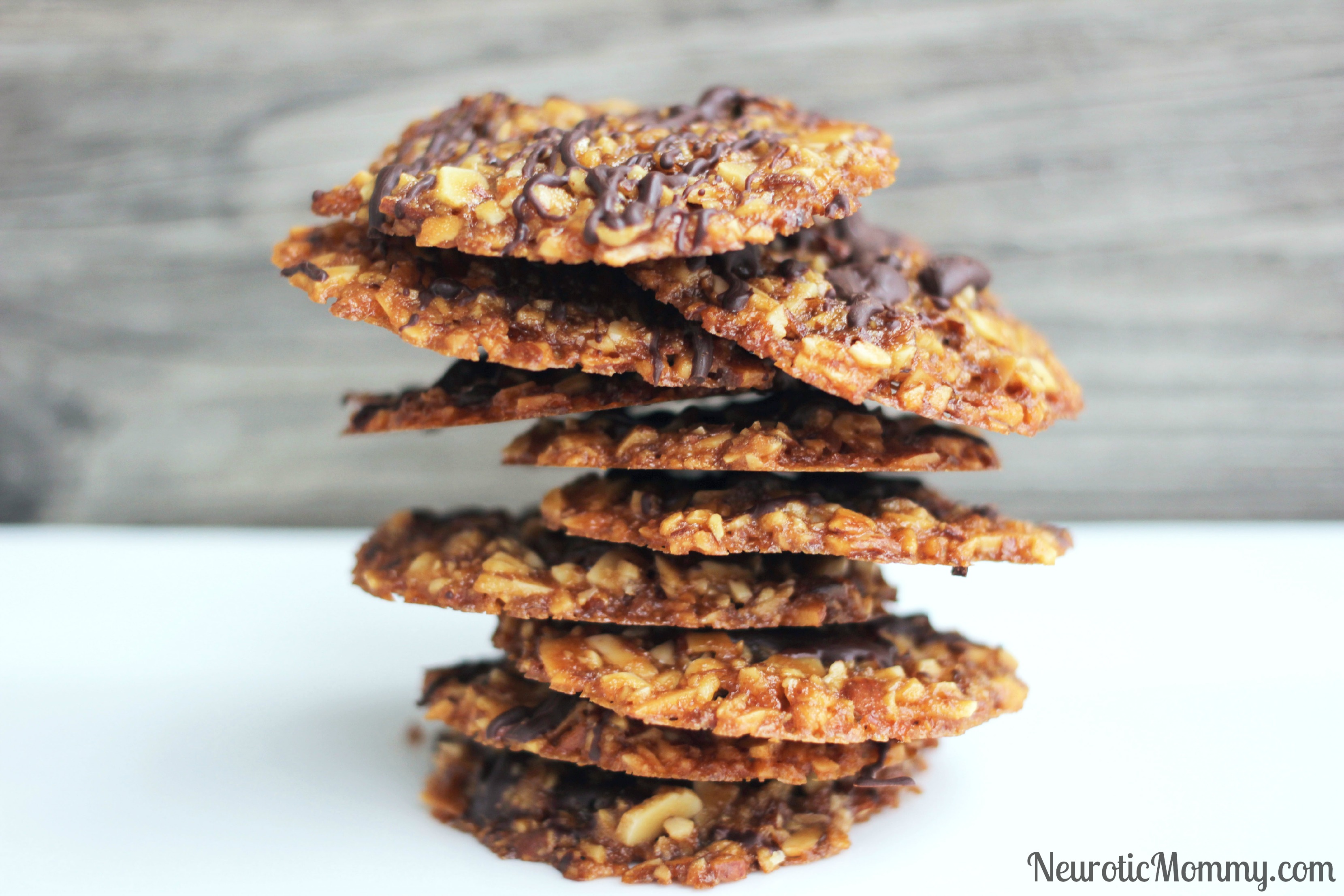 When these are in the oven it's important to rotate the tray half way through so they bake evenly. I usually almost always skip that step but for these I didn't. Ok no big deal sometimes I don't follow directions, don't judge me. Have a cookie.
I used a new organic gluten free flour I found at WholeFoods. The recipe says any flour will work like whole wheat pastry flour, ap flour or spelt, even millet would be good.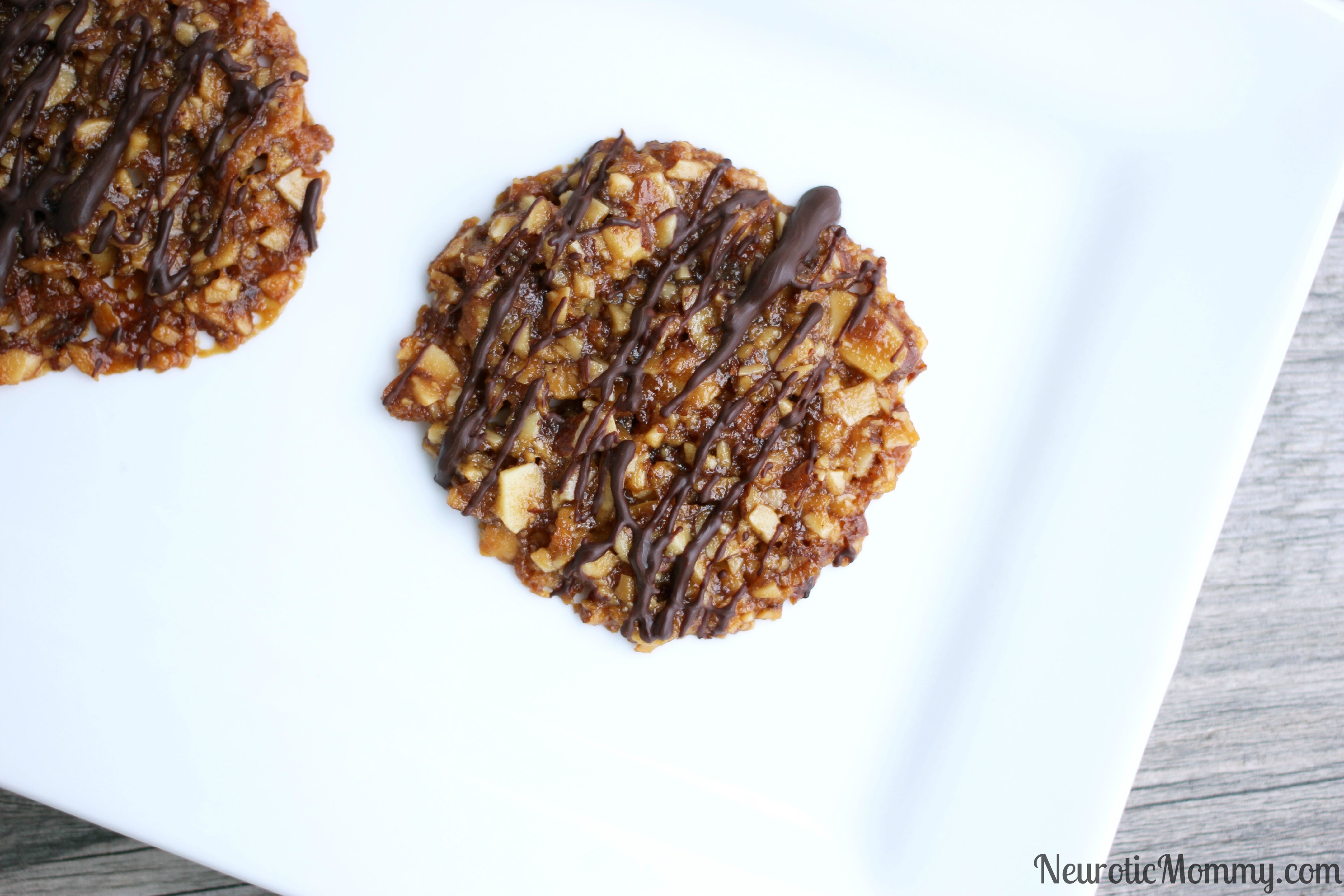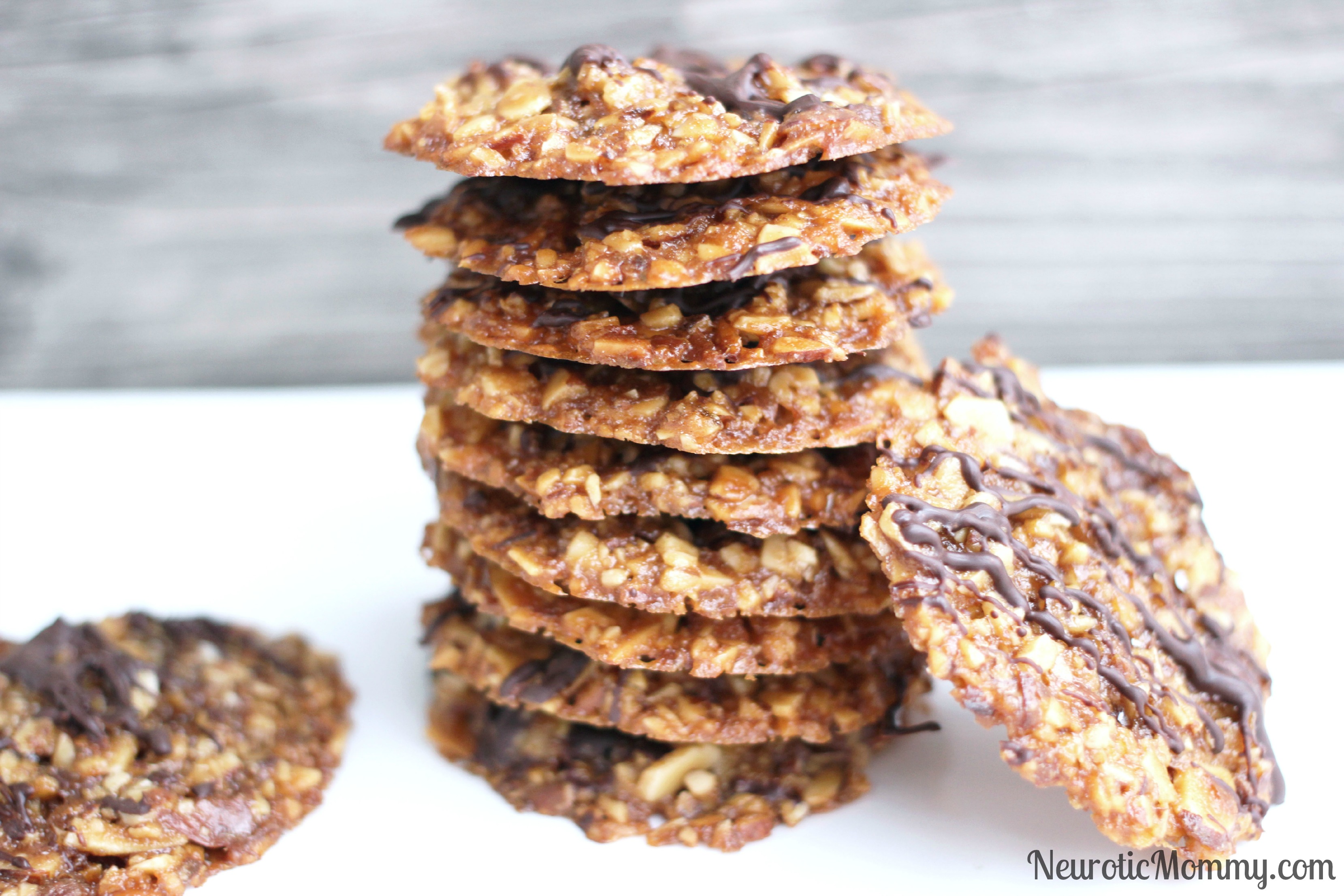 These are such beautiful cookies. You can even jar them up tie a nice ribbon around it and send them out as gifts. They aren't hard either as to where you'd hurt your teeth biting into them. They are crunchy yet still soft. If that makes sense. Guess you're just going to have to make em' to find out eh?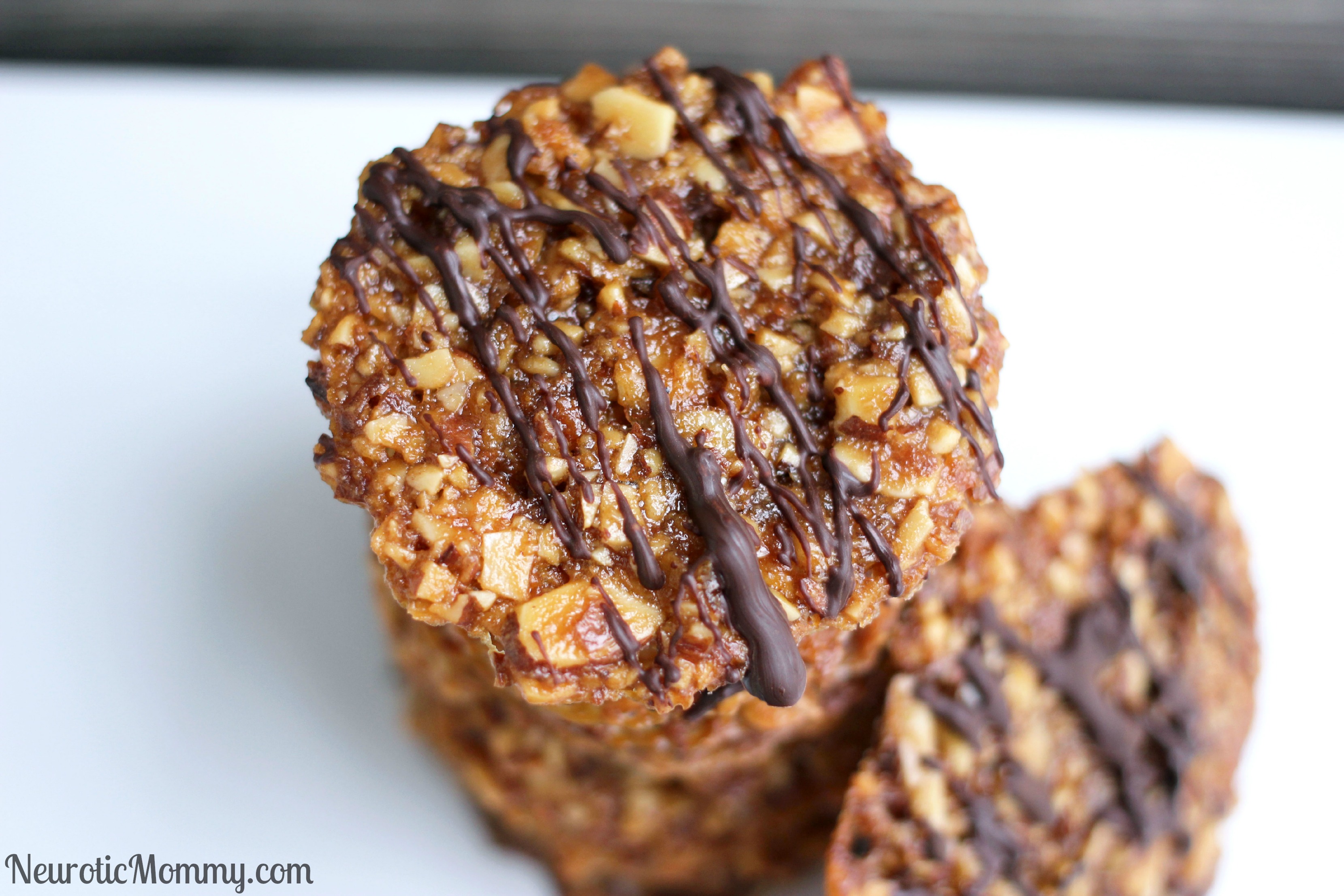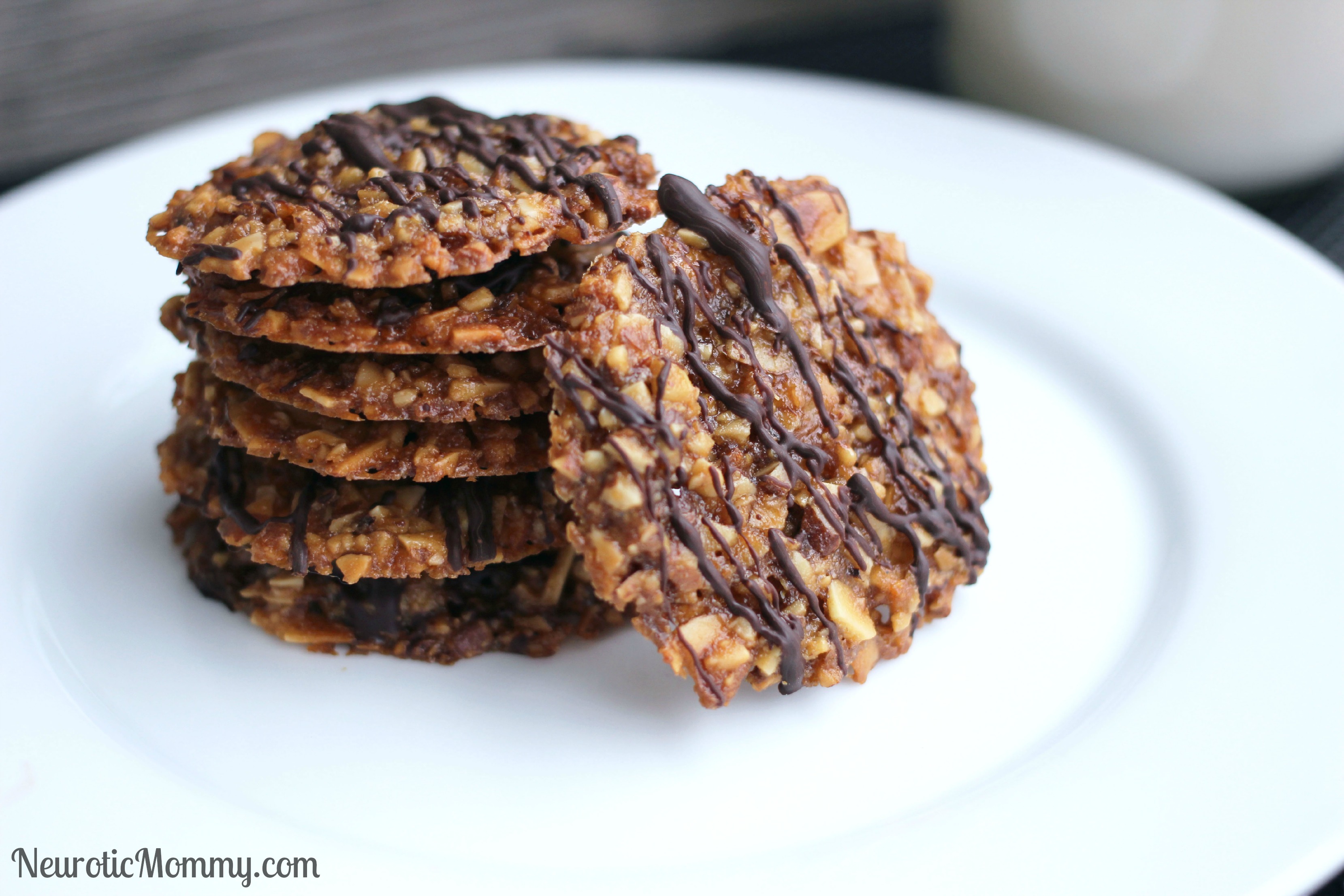 Can we take a moment to appreciate that chocolate drizzle? Lawd have mercy.
Thanks to ohsheglows.com for this recipe
Prep Time: 40 minutes ~ Cook Time: 20 minutes ~ Total Time: 60 minutes
Ingredients
1/4 c vegan butter (I use coconut butter spread by Earths Balance)
2 tbsp brown rice syrup
2 tbsp coconut cream (leave cans of coconut milk in the fridge over night and scoop out the cream)
1 tsp vanilla extract
1 3/4 c sliced almonds
1/2 cup organic sugar
3 tbsp gluten free all purpose flour
1 tbsp orange zest
pinch of himalayan pink salt
1/3 c dark chocolate
1 1/2 tsp coconut oil
Method
Preheat oven to 300F. Line baking sheet with parchment paper or silicone mat.
Chop sliced almonds. Doesn't have to be super fine just almost ground with bigger pieces.
In a mixing bowl add in all dry ingredients and toss around.
In a sauce pan add in all wet ingredients, butter, rice malt syrup and coconut cream.
On medium heat, whisk and bring to a low boil.
Remove from heat immediately and mix in vanilla extract.
Combine dry ingredients with wet ingredients and mix until well combined. Let sit and cool for about 10 minutes.
Take 1/2 tablespoon size portions and roll into balls. Wetting your fingertips will help form uniformed size portions.
Place on baking sheet about 3 inches apart as they spread out quite a bit.
Bake for 10 minutes then rotate pan and bake another 10 minutes. The original recipe said to bake at 275F but for me my oven needed to be on 300. 275F didn't bake them as desired. So test out your oven see if you'll be best at 275F or 300F.
Let cool on pan for about 5 minutes then transfer them to a cooling rack.
In a small sauce pan melt dark chocolate and coconut oil on low heat. Don't burn your chocolate. (That's happened to me before) Keep stirring until chocolate is completely melted.
Drizzle cookies with chocolate (doesn't have to be perfect).
And now for the best part…Enjoy!