The Best Vegan Pumpkin Brownies
jump to recipe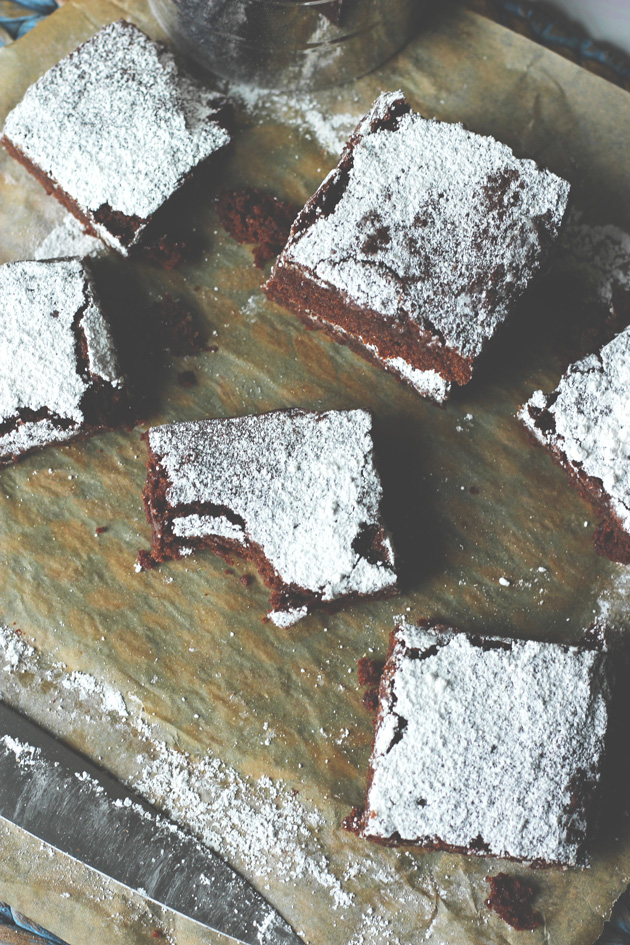 How does one explain the deliciousness of The Best Vegan Pumpkin Brownies?
It all started with an organic brownie mix and a dream (haha j/k), but no seriously, it kinda did. I get real festive around the holidays and I go pumpkin cray. It's pumpkin errr-thang around these woods.
Delicious brownies!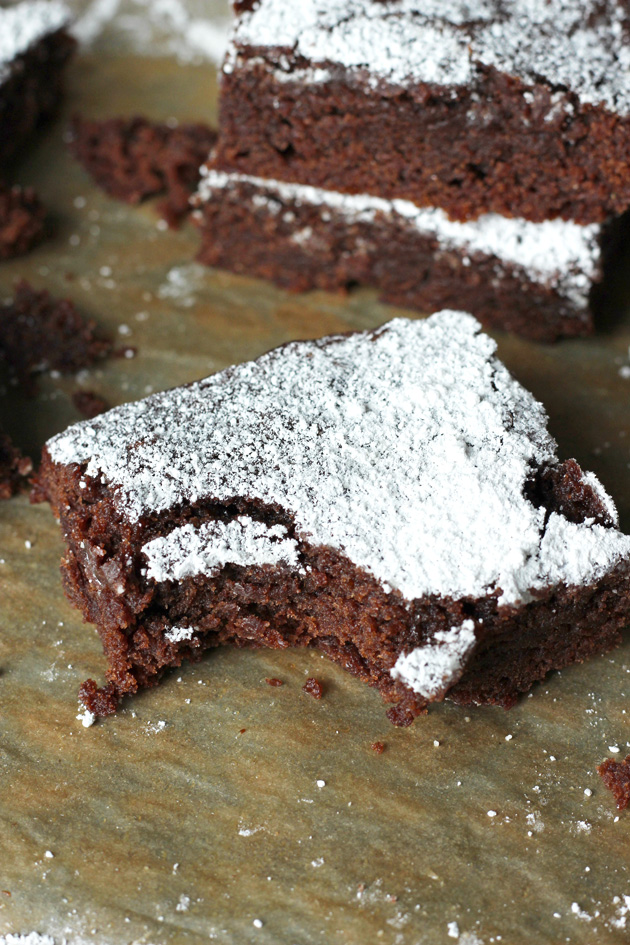 So as I embarked on this journey of pumpkin brownies, I knew I wanted them to be 3 things:
1. Awesome
2. Healthy
3. Chocolatey-Pumpkin-ish. (that's a word right?)
Then a lightbulb when off in my head and it was all like, ding ding ding (cuz light bulbs do that), take your brownie mix and add pumpkin to it. It's literally as simple as that, like I wouldn't even kid about such things.
I love Chocolate!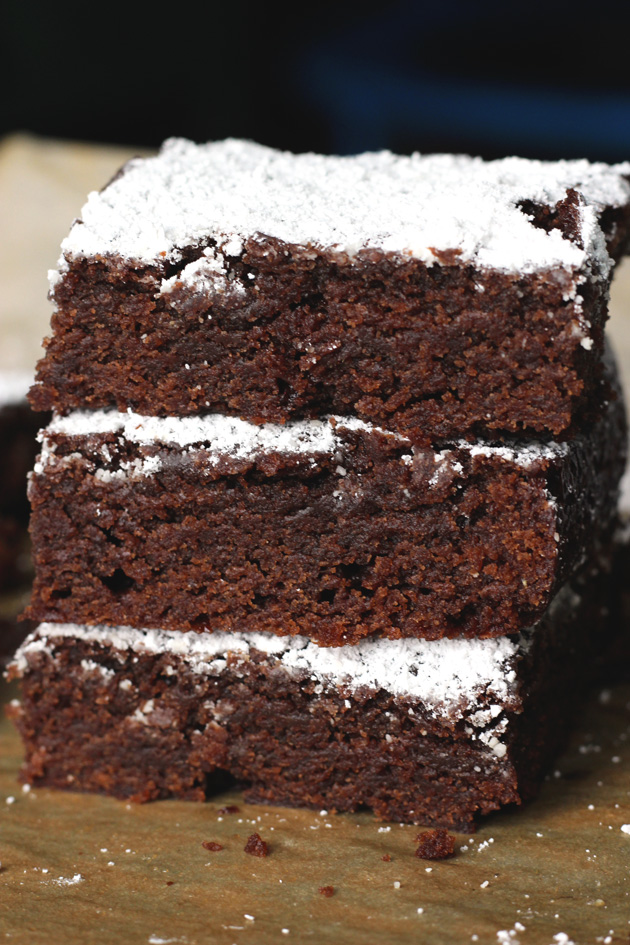 Here's the thing, most boxed cakes or brownie mixes will say that they're vegan. And they are until you read what you need to add to them and most require an egg which is totes easy to replace. A-hem, enter pumpkin here. Make sure you get a box that is organic, verified non gmo so you know that you are not chomping on some leaky gut causing snack that is suppose to be a treat for you, not a threat to your life. It's real people.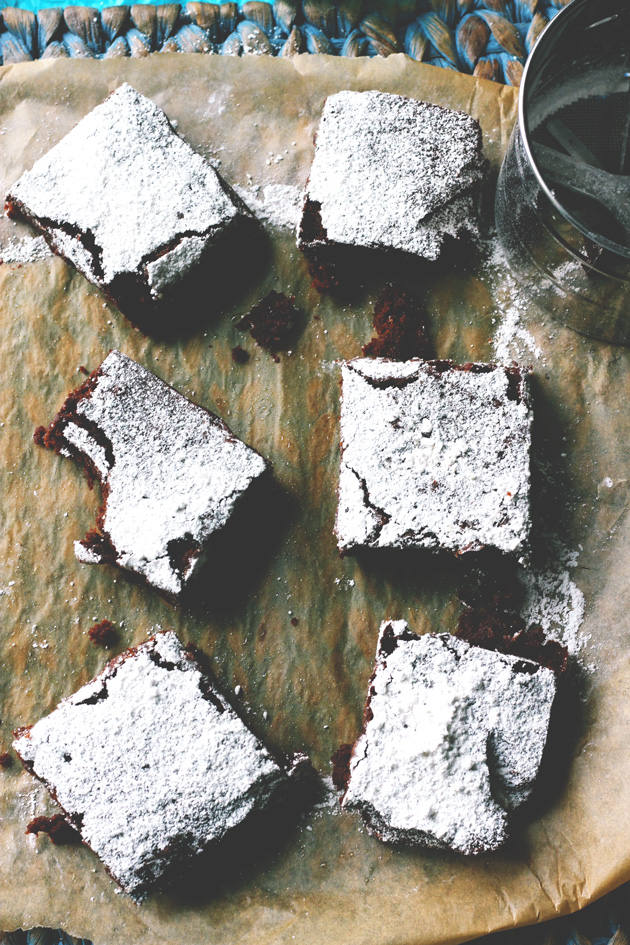 Since this is so easy, and I mean so easy, (even the least savviest in the kitchen could whip them up and turn some heads), this is a must make dessert, snack, brownie, bar you need to have for the upcoming holiday or whatever season. We all are going to be spending a whole lotta time in the kitchen, so we can make things, like this, that will nix some time off of our never ending household duties, all while keeping bellies full and smiles induced. 🙂
Trust me, it gets the job done…brownie anyone?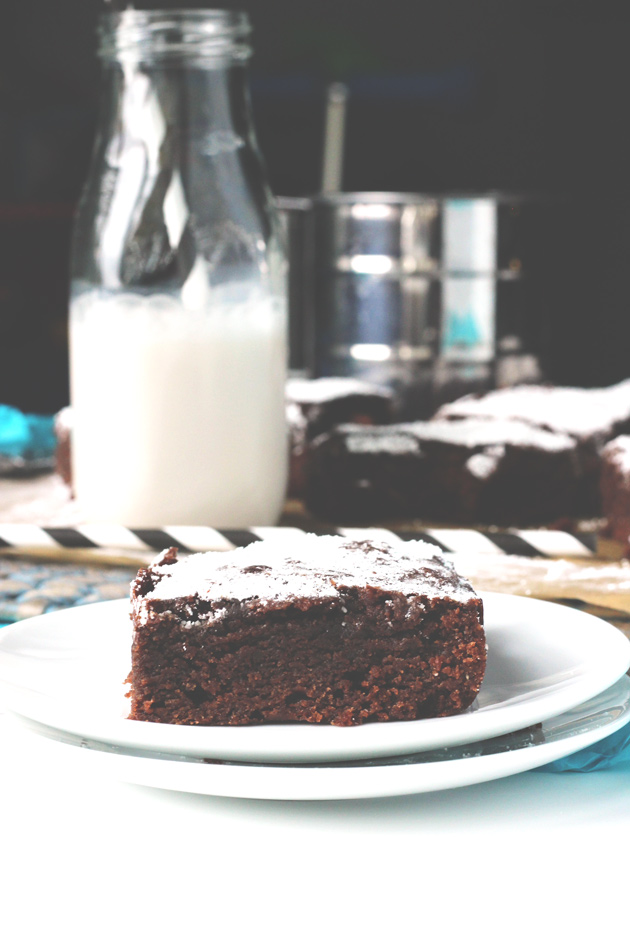 Add these to your list of Must Makes! 🙂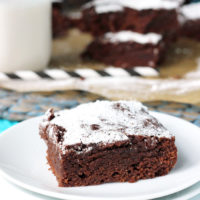 The Best Vegan Pumpkin Brownies
Chocolatey, cake-ish, decedent, with just the right amount of pumpkin. Tis the season!
Ingredients:
What You'll Need:
1, 18oz box of organic, non-gmo, brownie mix
1/2 cup warm water
2/3 cup organic, non-gmo, safflower oil or coconut oil
1/4 cup organic pumpkin puree
Topping
powdered sugar or powdered coconut to top (optional)
dark chocolate drizzle (optional)
Directions:
Preheat oven to 325F, and lightly spray 8x8" baking dish with non stick cooking spray.
In a medium bowl, mix by hand, brownie mix, warm water, and oil.
Add in pumpkin puree and mix until well combined and batter is smooth.
Pour batter into pan and bake for 45-50 minutes or until toothpick inserted in center comes out clean.
Let cool in pan for 5 minutes, then top with powdered coconut, sugar or dark chocolate drizzle.
Enjoy!
-Note, oven times may vary. Check them at 45 minutes and leave them in longer if need be.