The Easiest Apple Galette
jump to recipe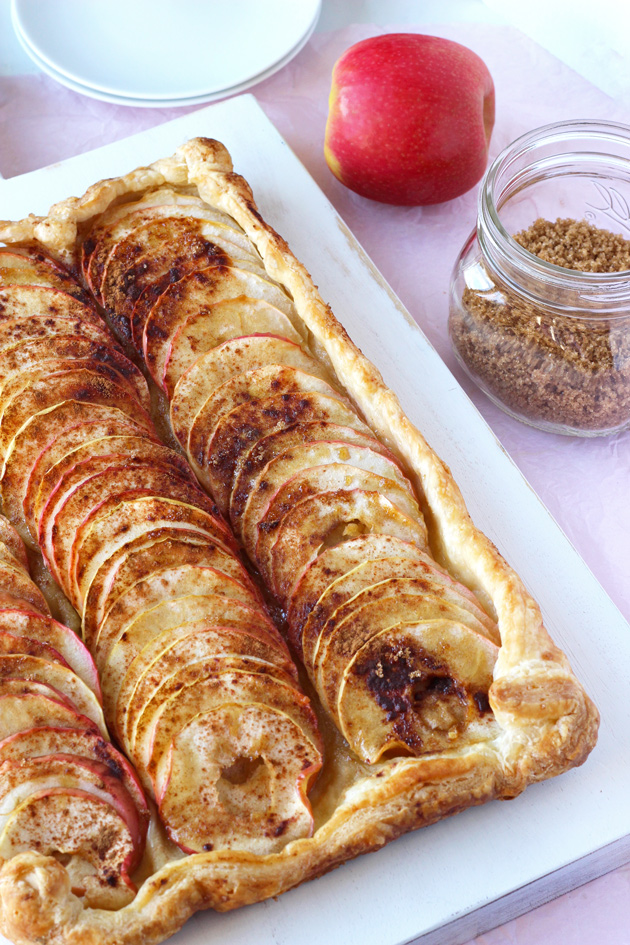 When your house is smelling like a ginormous apple pie, you know it's gonna be a good day. 🙂
This is The Easiest Apple Galette ever. Like ever. I make all my yummy treats as healthy as possible. I take traditional recipes and use better ingredients. With this, you wouldn't even know the difference, as with most of the stuff I make. I can be totes sneaky like that. LOL But it's all in good faith I promise.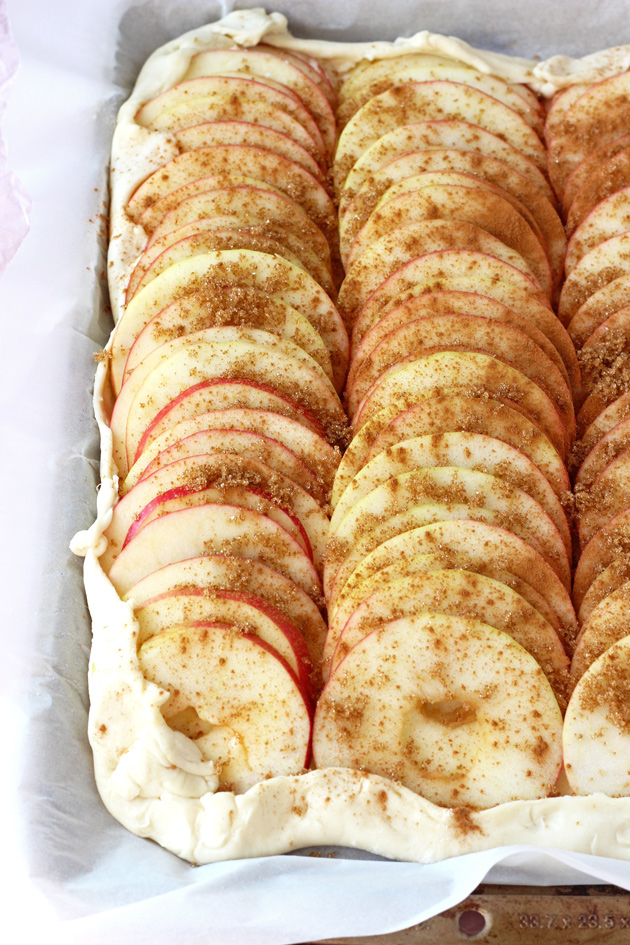 I'm an apple person and apples are hard to resist. If you've been reading my posts you know I'm all about this time of year. Can I get an Amen? Amen!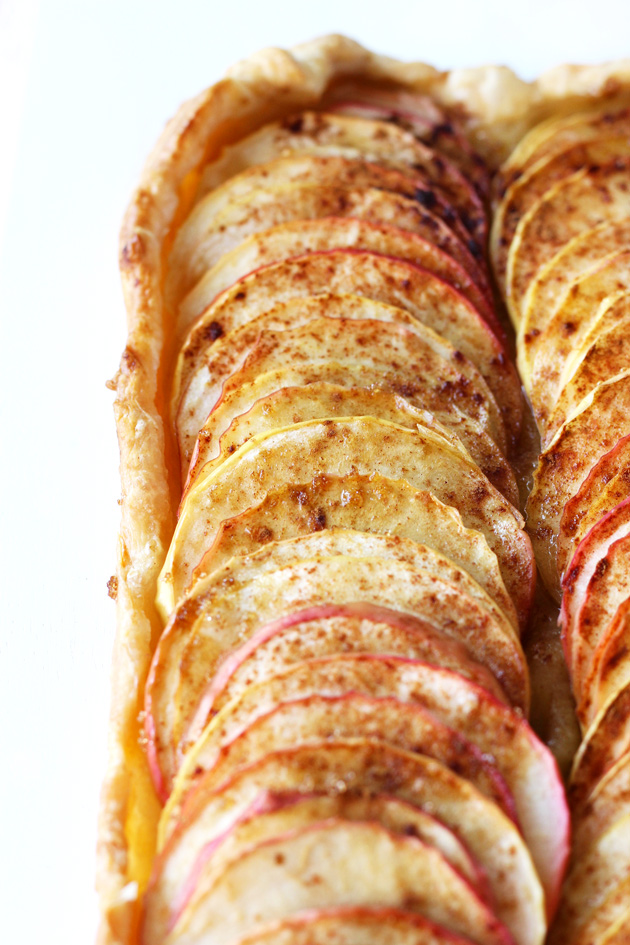 So a little Jenn update for you guys. An interview I did with Christal Fuentes of TheLadiesCoach about two weeks ago went live on their site yesterday. It's really cool when people want to get to know me and what I'm about on a more deeper level. There are reasons behind my (healthy) madness!
Before learning how to eat healthier and plant based, I was a dessert junkie. I still am. But instead of shoving my face with processed foods all the live long day, I made a change that not only impacted my overall health, but my family's as well. Christal and I have so much fun during this interview It's so raw and real I know you'll appreciate it. You can read the interview here and learn more about me and why I do what I do. I keeps it organic people!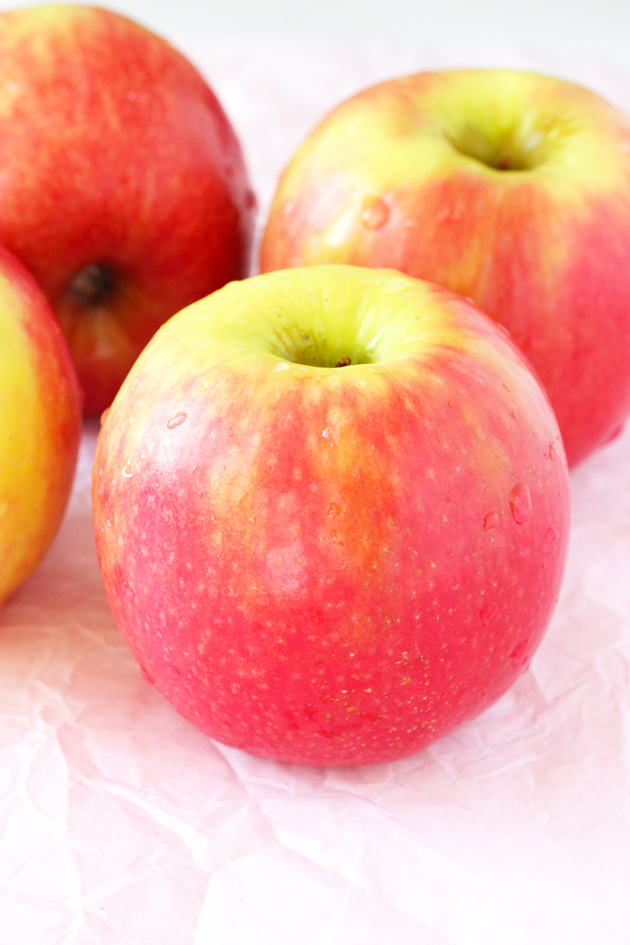 So I guess we can have a mini, pre-Thanksgiving celebration as we test run all this deliciousness for the up coming season. Who's with me?
I used Gorgeous & Fresh Pink Lady Apples because I love the sweetness and how these apples taste and bake.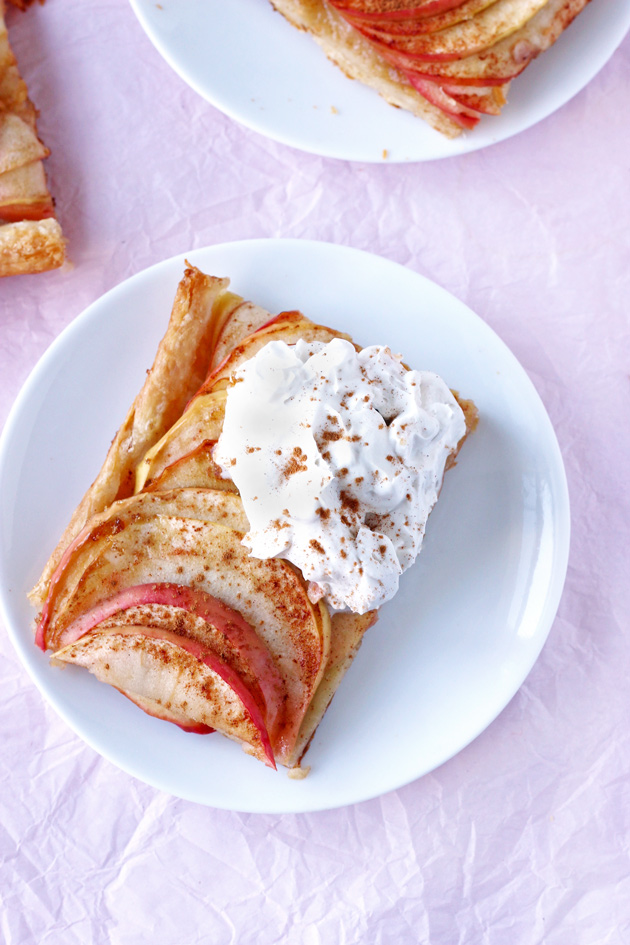 As I mentioned above, this is totes easy to make. You just need a few things; an organic vegan pie crust or puff pastry, coconut sugar, apples (duh), cinnamon, and vegan butter. I use Earth's Balance coconut spread or one of their vegan butter sticks. You can decide which way you want that to go down.
Warm, apples for dayzzzz!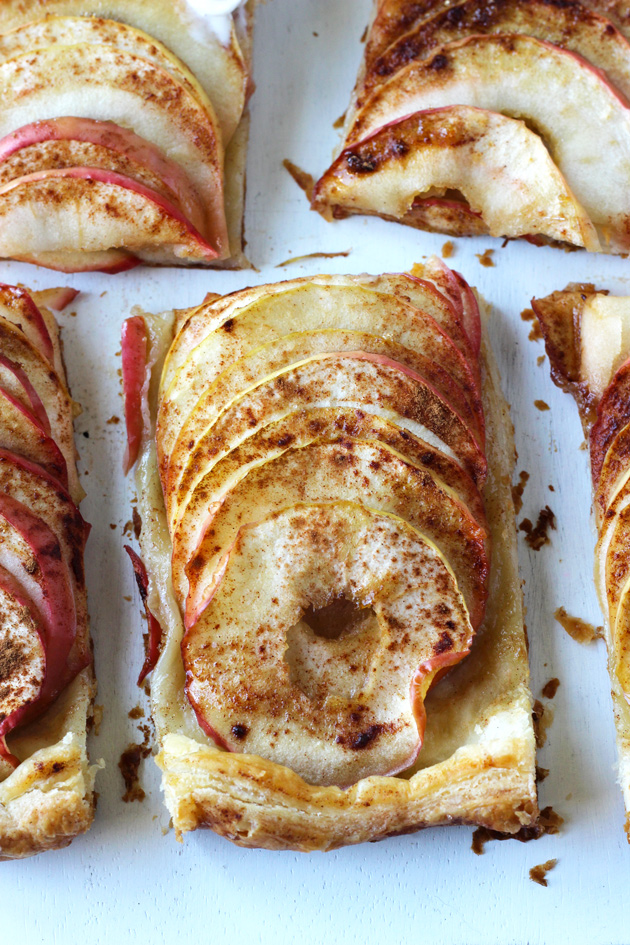 I threw a dollop of maple coconut whipped cream on there because it ain't no fun without it. You can even spoon on a few scoops of your fave dairy free ice cream and have yourself a wild time. It tastes just like an apple pie just without all the daunting labor. Although apple pies are fantastical.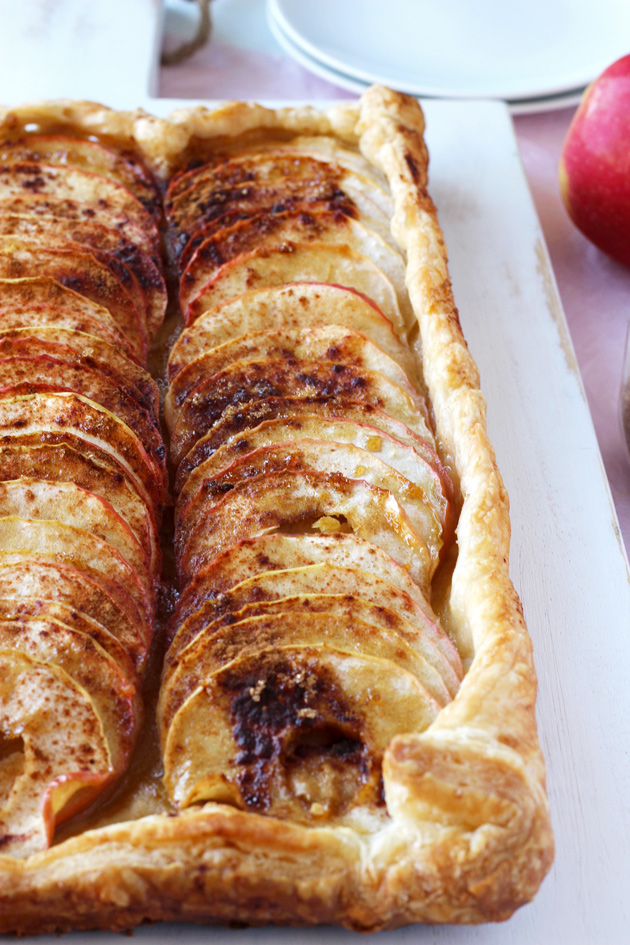 For those of you that want to know what the difference between a pie and galette are well ok, I'll give this a go. A pie is of a crust and filling. Fillings can be either sweet or savory. The crust comes up the sides and even over the top for some. So a pie can have a top or not but it has sloped in sides. A galette however is like the lazy version of the fancy shmancy pie. Basically, it's just a crust, not formed, also filled with fruits of the like, and then baked on either a baking sheet or tart pan. No flippin' fuss no freakin' muss. I got your back ladies and gents.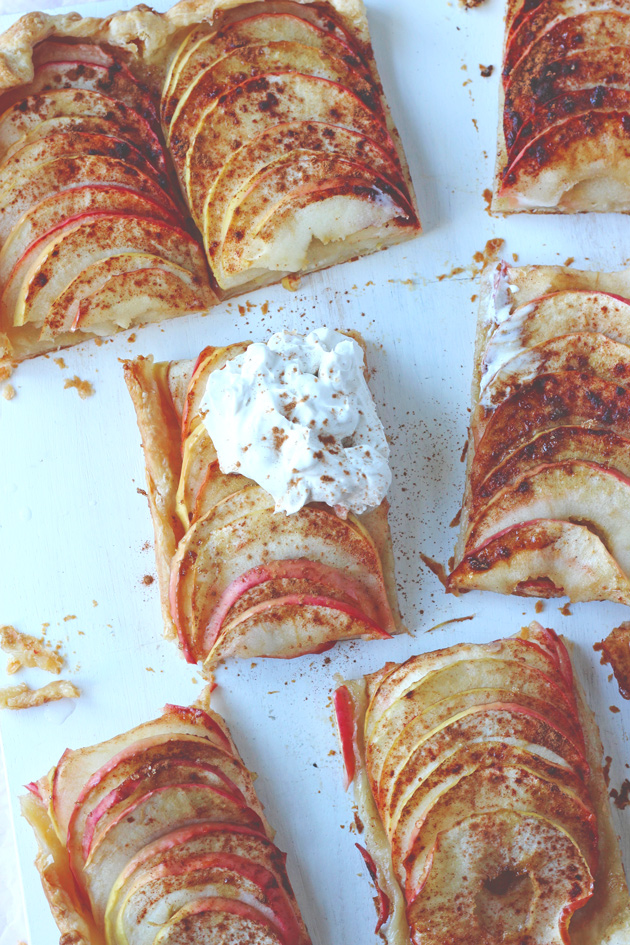 Don't forget to head over and check out my interview on TheLadiesCoach.
Want more apples? Check out my Fruit Pizza Recipe! 🙂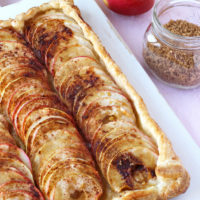 The Easiest Apple Galette
This Apple Galette is easy as pie but even better. Warm, delicious, and perfectly sweet.
Ingredients:
1 full sheet vegan puff pastry or organic ready made pie dough
4 pink lady apples, cored and sliced thin
1/2 cup coconut sugar or brown sugar
1/3 cup vegan butter, roughly chopped
cinnamon to top
Topping
Directions:
Preheat oven to 375F, line baking sheet with parchment paper and dust with flour.
Core out apples and slice them thin, disregarding the ends (or you can just eat them).
Lay pastry puff or pie dough on the baking sheet and dust the top with flour.
Lay apples on top of each other, making 2 or 3 different rows. (See photos)
Evenly distribute coconut sugar or brown sugar a top of the apples.
Place chopped butter sporadically around the apples. Doesn't have to be perfect.
Sprinkle with cinnamon and bake for 35 minutes or until pastry or dough is browned and flakey.
Dollop a spoonful of coconut whip or top on a few scoops of your favorite ice cream and enjoy!
you can use organic puff pastry, organic pie shells, or phyllo dough to make this.