Fruit Pizza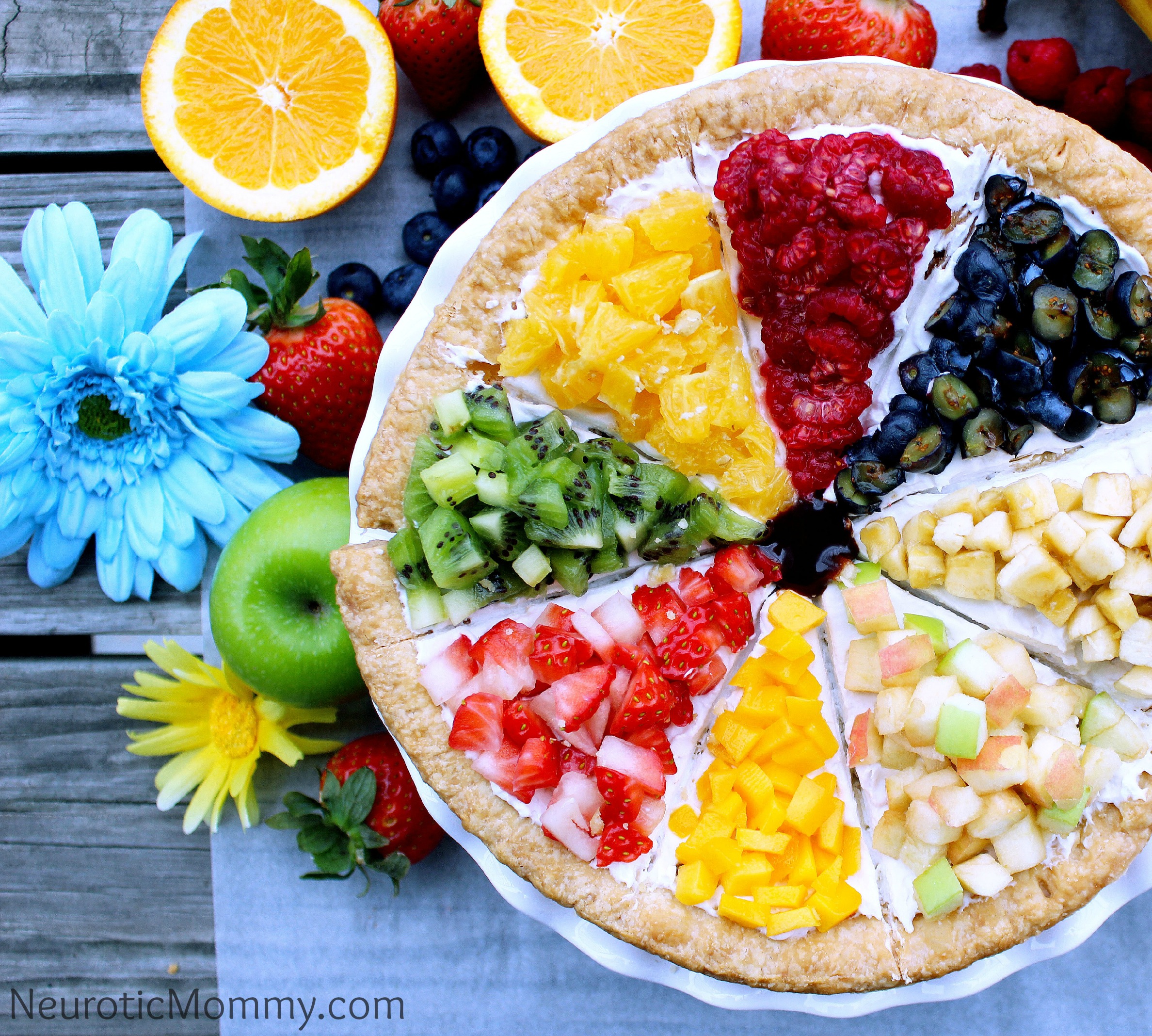 When I created this deliciousness it was for a challenge on Instagram. If you're not familiar with IG I can break it down for you real quick. Challenges help accounts grow.  So for instance when I made this it was for an "eat the rainbow challenge". If you won, your creation was featured on 3 big pages thus promoting your Instagram account and getting you tons of exposure.
I lost that challenge 7 weeks in a row. Yeap, 7 weeks. I was so determined to be a well known, respected foodie I didn't give up. Some weeks I wanted to but I didn't. The competition was tough, believe me. You have to earn your ranks on IG. You can't just start a food page one day and expect to grow over night. You kind of have to pay your dues. I know this may sound like a bit much but it's really true. Needless to say after losing so much I upped my game and won that challenge 3 times. First two times I won were back to back weeks and the last one was for the finale of that challenge. I felt honored.
This Fruit Pizza was such a hit not only with the Instagram community but on the home front too. I make this often because it's just fun to make with Nugs. The counter is full of chopped fruit (basically a mess) and coconut cream here and there and some in my hair. But hey #mommyproblems. hehehe
Ingredients
1 can full fat coconut cream
1 tbsp maple syrup
1 tsp vanilla extract
raspberries
kiwi
banana
apples
strawberries
oranges
blueberries
mangos
Organic Vegan Pie Crust (I purchase mine from WholeFoods Market when I don't feel like baking one up myself)
Method
Bake pie crust according to directions on package.
While that's a baking', make the coconut cream
Store a can of full fat coconut cream in the fridge overnight. I prefer 2 nights.
When ready to use scoop out the cream and save the water for smoothies! (yum)
Whip the cream together with the maple syrup and vanilla extract.
When the pie crust is cool spread the coconut whipped on top.
Arrange your fruit accordingly.
Drizzle with dark chocolate and Enjoy!
Jenn's Note***There are no measurements for the fruit in this one. Just go by eye and of course eat the fruit that doesn't fit on your pie! No fruit gets left behind! This doesn't have to be perfect. It's just a great idea to put together, a lot of fun for the kids and a crowd pleaser.  "When the moon hits your eye like a big a pizza pie that's Amore…"