My Pick of the Week – Another Great Plant Based Protein
I'm always on the hunt for new plant based protein powders or supplements that I can add into my smoothies, baked goods, overnight oats, chia puddings, etc. I'm very picky when it comes to what I use in that sense because there are so many products out there, it can be exhausting choosing them but also trusting them. So when I come across products that I try for myself and can actually feel their benefits, I know it's something I have to share. So my Pick of the Week is Another Great Plant Based Protein by LivWell Nutrition.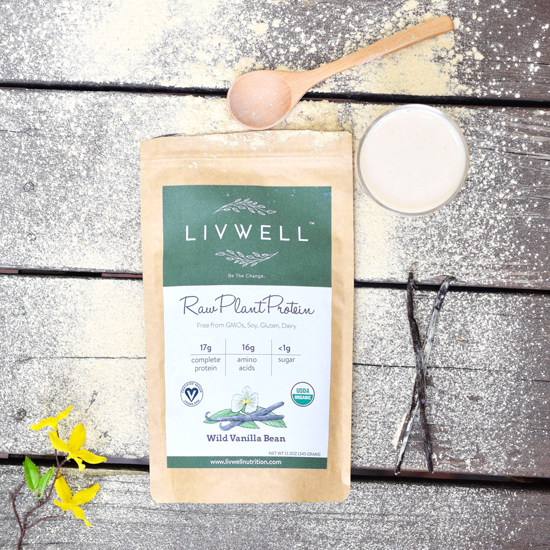 Whether you're transitioning into a plant-based/vegan lifestyle or you've been at it your whole life, you obviously know protein is important. It's important for proper muscle growth and function but we don't need as much as society thinks we do. We need 20% of protein daily and thats sufficient. People eat way too much animal protein and that's bad news bears. Why? Because your body cannot break down protein in excess like that. Too much goes to waste in the body, over working it, making it exhausted. For athletes who are in the body building business, they eat much more protein than needed to gain more muscle mass because protein grows muscles. It can start to affect your kidneys and put a tremendous overload on your organs. It almost can become like a protein poison. 
Plant based protein is handled differently in the body in the sense where it doesn't tax the organs. So say while you're eating a boat load of spinach or quinoa you're not harming your body at all. In fact you're not only feeding yourself protein, but fruits and vegetables come with a wide variety of nutritional value. There is really no one food that is better than the other in the plant world!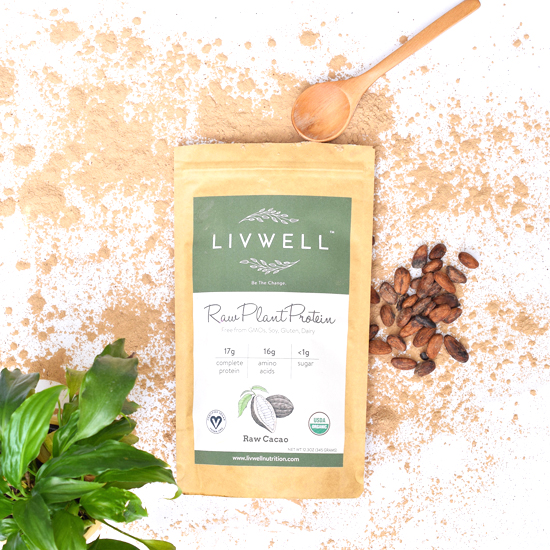 Which brings me back to these plant based protein powders. LivWell Nutrition has two plant based protein powders: Wild Vanilla Bean and Raw Cacao. Um hello, my two faves! I know not everyone has the time to study, do research on the web for hours and hours looking for reputable sources. I also know a lot of moms/parents don't have the time to create their own protein powders and it's nice to have companies you can count on. That's why I'm here, to do the leg work for you so you don't have to.
First I was genuinely impressed with their packaging. I'm a HUGE tree lover. I legit cry when I see a tree cut down or harmed because for me trees represent life and all it's cycles (that's another blog post). All their packaging is made with recyclable material. So while they are providing me/us with protein they're doing it sustainably on top of sustainably.
An excerpt from their site:
"We take great pride in the responsibility we place upon ourselves for delivering the highest quality products possible. We only put organic ingredients in our products. Why organic? Organic means free from syntheic fertilzers, hormones, antibiotics, and chemical pesitcides. That's the way nature intended it to be but industrialization has taken us off that path. We believe realization will get us back. We are as environmentally conscious as we can be. Instead of plastic packaging we chose to use 100% recycled kraft paper bags which are also 100% reusable. We envison a more sustainable green planet and we must all do our part to materialize that dream."
Taking care of the environment is crucial. People overlook this. (May I suggest either watching Cowspiracy or Before the Flood for further knowledge). This is not something that should be overlooked. Imagine if everyone did one small thing to help the planet? Imagine the benefit it would have on Mother Earth. We have to take care of the place we call home the same way we would take care of our bodies.
Now let's take a look inside one of the products so you can see what I'm talking about. Just look at all that healthy goodness.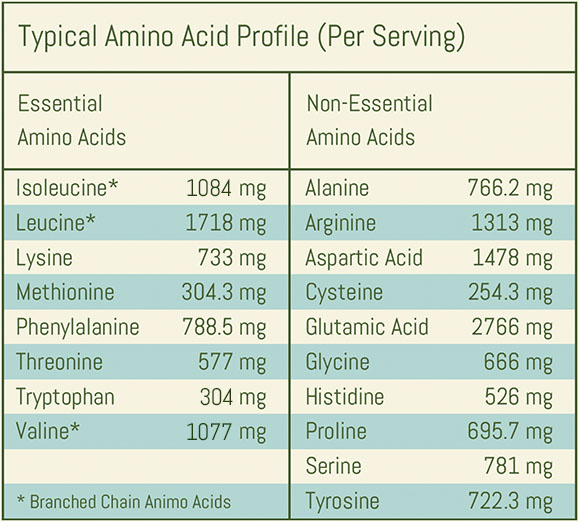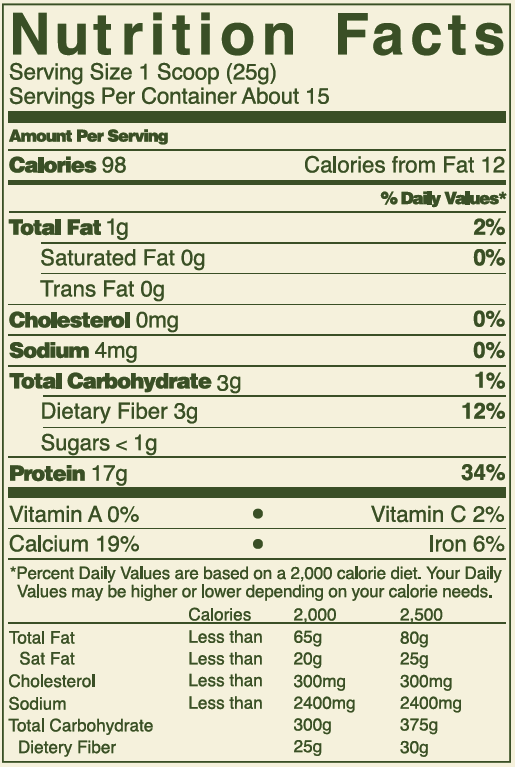 Impressive right!? Also their powders contain Sacha inch, a mood boosting tryptophan and glutamine plus essential fatty acid omega 3s giving your brain fuel for fire. Fast absorbing yellow peas and sacha inchi paired with slower digesting rice and hemp means sustained protein intake allowing for quicker bodily repare and recovery.
Now here's the thing, do I think supplements are the only way for a plant based lover to get proper vitamins and minerals? No, not at all. I think eating a balanced diet, full of healthy fats, carbs, protein, fiber, etc are a must! But it's also ok to add things in that will benefit to your already healthy eating habits. The only thing you can rely on is yourself when putting things into your body.
When you give this a go let me know how you feel about it in the comments below.
This post contains affiliate links but I don't ever endorse a product on my site that I don't actually use myself!