Big News! I'm Totally Pregnant (Again)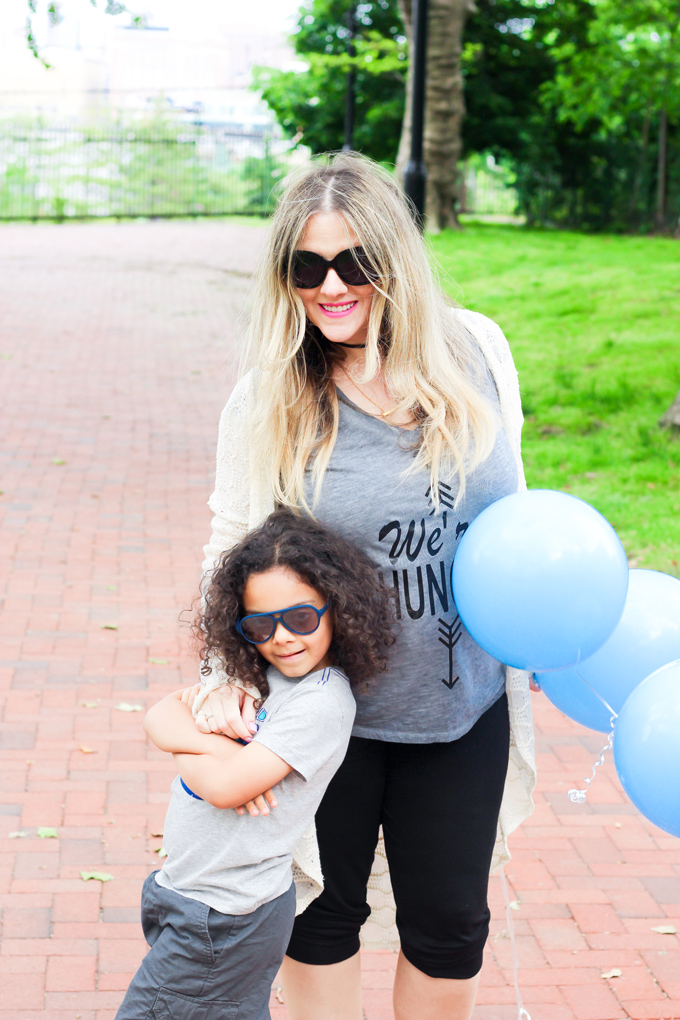 I can't even believe I'm writing up this blog post – I'm totally pregnant…AGAIN!
After giving birth to my son and going through all of what I went through (you can read that long story here) I vowed to never have anymore kids. Like ever. I was too afraid. Afraid of the pregnancy, afraid of the birth, afraid of it all. (Ahem may I remind you that I don't call myself a NeuroticMommy for nothing.) I wouldn't even let my husband near my ear hole that's how afraid I was of getting pregnant again. Yet here I am 6 years later…totes pregs.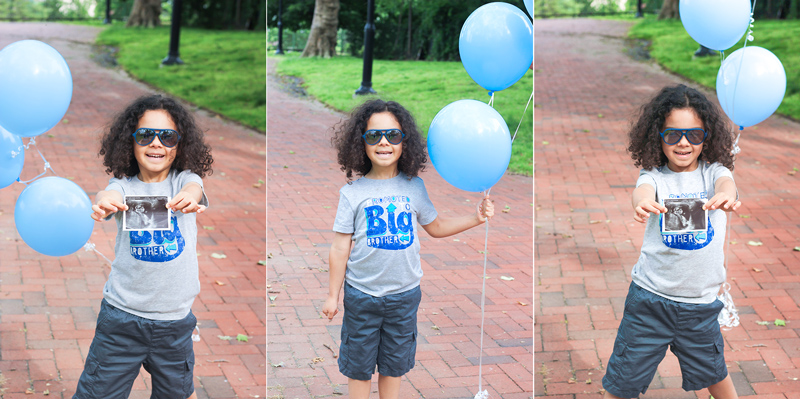 *Adorable photo courtesy of my son Michael*
So how did this all happen you must be asking (lol), well you know how it happened but what made me change my mind is the kicker.
My son has always wanted a sibling. He asks me for a sibling like I can pick one up at Trader Joe's (if only it were that easy right ladies). The more I was able to heal myself emotionally, mentally, and physically the more I felt confident in myself and my body. Of course I always wanted more kids but the fear stopped me. Remember I'm pretty much afraid of everything (like porcelain dolls and the dark), giving birth one time for me was like "Whelp ok I did it once, I'm good". C-sections frighten me. I had to have a c-section with my son. I have a bicorniate uterus so when I was in labor instead of my son coming down and my cervix opening, my son stood in the same spot and my cervix did not widen. After 24 glorious hours of labor with no fluid left in the sac, a c-section it was. Now with this pregnancy I'll have to have a c-section again, which I've been having irrational thoughts about (another blog post on that) but I'm ok with it. I'm not so much afraid anymore. Still afraid, I mean some things will never change, but not enough to stop or hinder me from moving forward with what God has given me the privilege of having.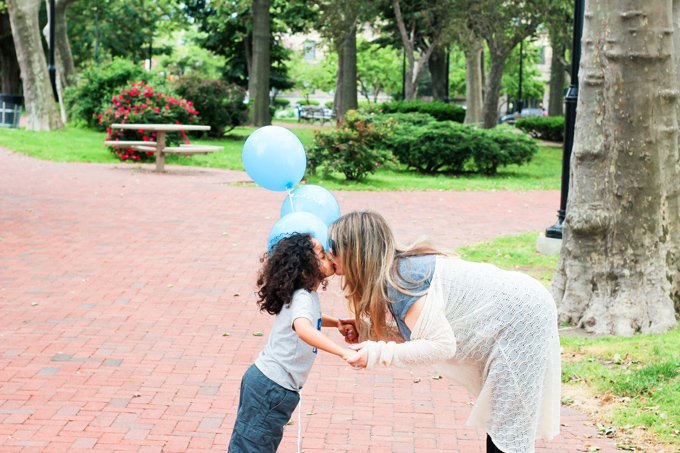 I feel very honored and lucky to have kids. With my uterus being the way it is, it's technically hard for me to conceive. But low and behold here I am with one healthy baby who is turning 6 to another healthy baby taking up residency inside my woman parts. I feel can I say … #Blessed.
I let my son read the pregnancy test results and I made sure he wouldn't play any tricks on me while doing so. I never seen such a little man more excited about his Mama being pregnant. His reaction was priceless. He said "Mama it says YES, IT SAYS YES!" as he jumped up and down. The next day he wanted me to take another one just to be sure. His other concern was that of when I sneeze he always asks me "Did the baby come out?" hahaha… I can't help but laugh at that because sometimes I do sneeze so hard I ponder that question myself.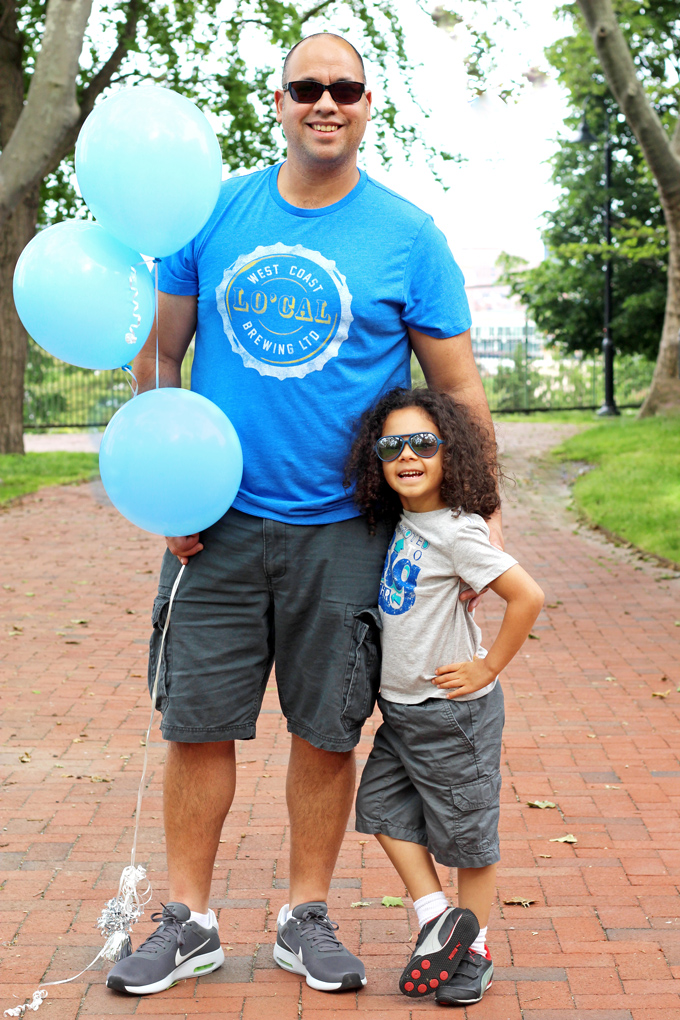 So to be completely honest with you when I found out I was pregnant I felt like my mind went right back to 2010. I kind of lost myself for a couple of days. I went into complete worry mode. Like over the top, thinking the worst case scenario in every single thing that can go wrong in pregnancy. I couldn't sleep, I was having severe insomnia, my panic attacks were at an all time high and at first I couldn't understand why I wasn't able to shake such an uneasy feeling. Like a feeling of dread although at the same time I was so so happy. I had to remind myself that I'm not the same person I use to be and I, like everyone else, deserve happiness. I feel like the universe was showing me or telling me really that now is the time I need to trust and let God. I had to bring myself back from 6 years ago because going down that path won't lead me to anywhere positive only back at square one and I've come a very long way from square one.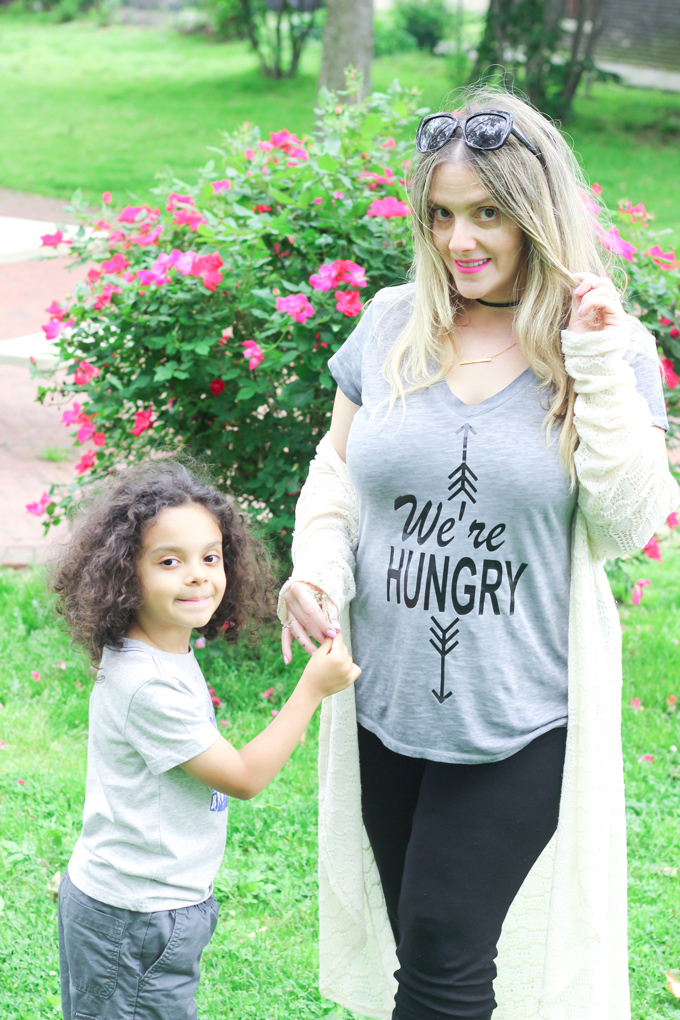 Of course I think will I go through postpartum again? Will I lose myself after giving birth to the fear that once made me prisoner in my own mind? To talk myself out of that and not go down that rabbit hole I look at my son now. I look at how he has taught me how to love myself. And in loving myself I am able to be the best Mom I can be and the best woman I can be. When struggling with severe anxiety and depression there is no love there. You are battling your mind, your body. Does it rear it's ugly head from time to time, of course it does, but I'm better equipped and smart enough to know that those thoughts aren't true, they aren't real. I focus on living in the moment and seeing the love and happiness in the now. When I focus on what could happen or what has happened, it's robbing me of my present and ain't no body got time fo dat, you feel me.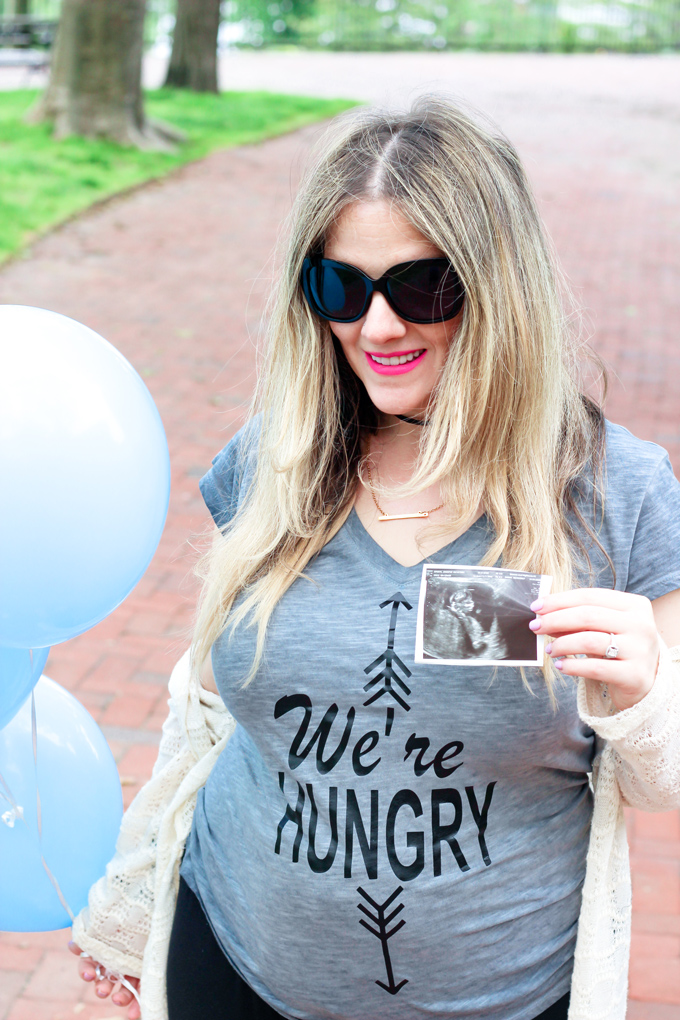 That's basically the gist of what's been going on in my world the past couple months. I've been a bit on the quieter side because I've also been hit hard with good ole morning sickness. But I couldn't wait to share my news with you! Of course you know you have to wait until the "safe zone" to announce which is after 12 weeks and I'm currently 13 weeks. Let me tell you, I cannot wait to say Adios to the first trimester. The second one is where you feel good for like at least 5 minutes.
I always look months ahead of what I am too. From my first pregnancy I developed diastasis recti which is a condition in which the large abdominal muscles separate. It hasn't been so terrible but being pregnant again it's been really prominent. Plus I always had a bit of a pooch. Not something I'm really embarrassed or ashamed of. Everyone's body is so different and I embrace that part of me because of what was created from it.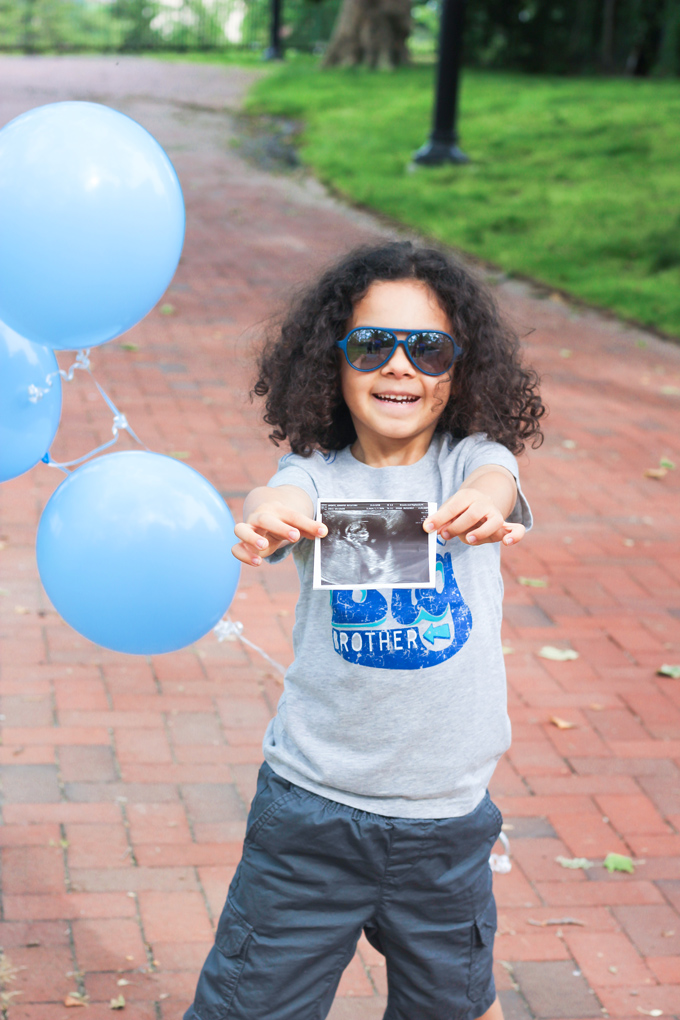 I'm adding a pregnancy section to my site. Each week I'll keep you guys up to speed on what's been happening with me and also my tips, advice, supplements I use, the whole nine when it comes to pregnancy. It's also my first vegan pregnancy too so I get to talk cravings and all that good stuff with you in the weeks to come.
I bet your wondering what I'm having…boy or girl?! Well if the photos weren't obvious enough I'm having another Boy! I truly thought it was a girl because of how different this pregnancy is from my first one but I'm happy either way. My son was ecstatic that he didn't have to play with barbies. I always felt I was meant to be a mom to boys anyway. I would of been a hot commodity back in the day like the 14 or 18 hundreds for making little heirs to the throne. (I've got to lay off of The White Princess on Star)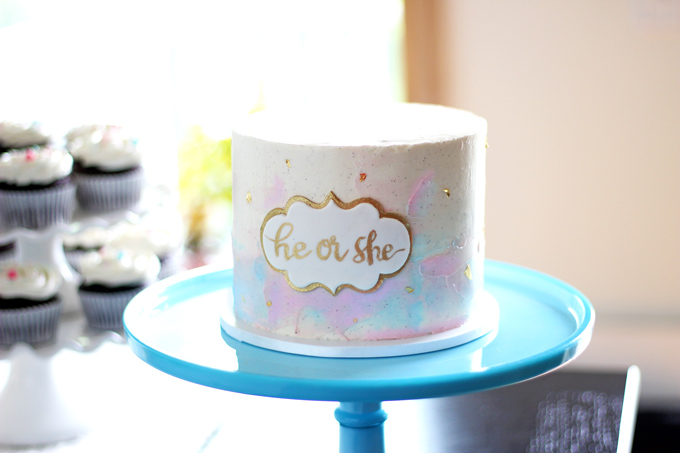 I did a very small gender reveal party with my family. I got the cake and cupcakes made from my friend Jen of Sugarsuckle. Her style is gorgeous and exactly what I wanted for such a small and intimate gathering.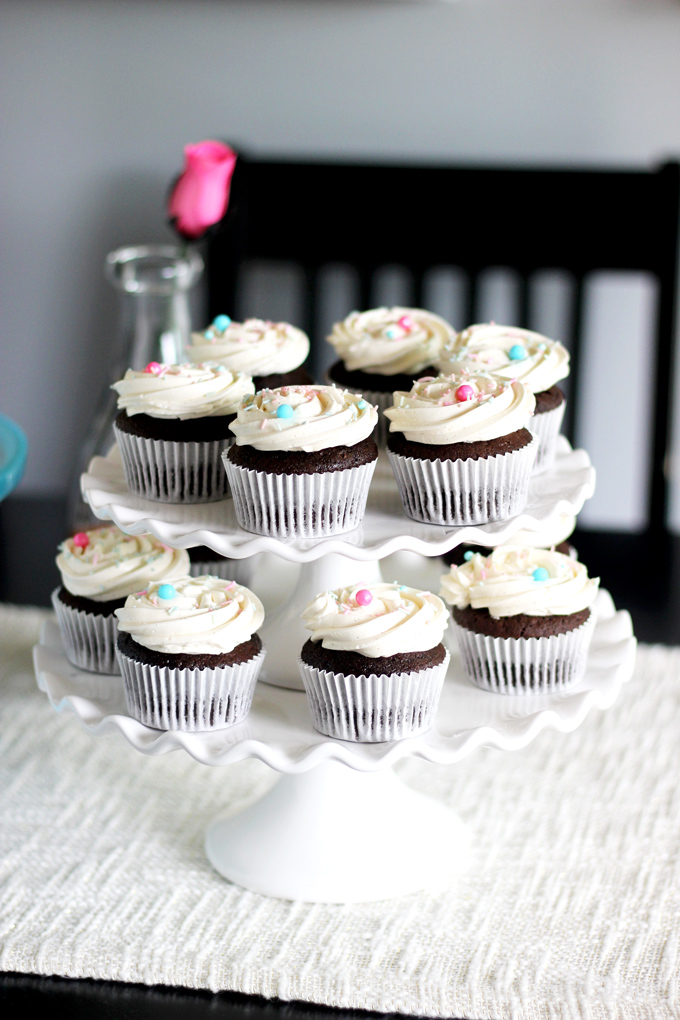 And of course you know I went with a chocolate cake because chocolate is everything and chocolate cake and pregnancy for me basically go hand in hand.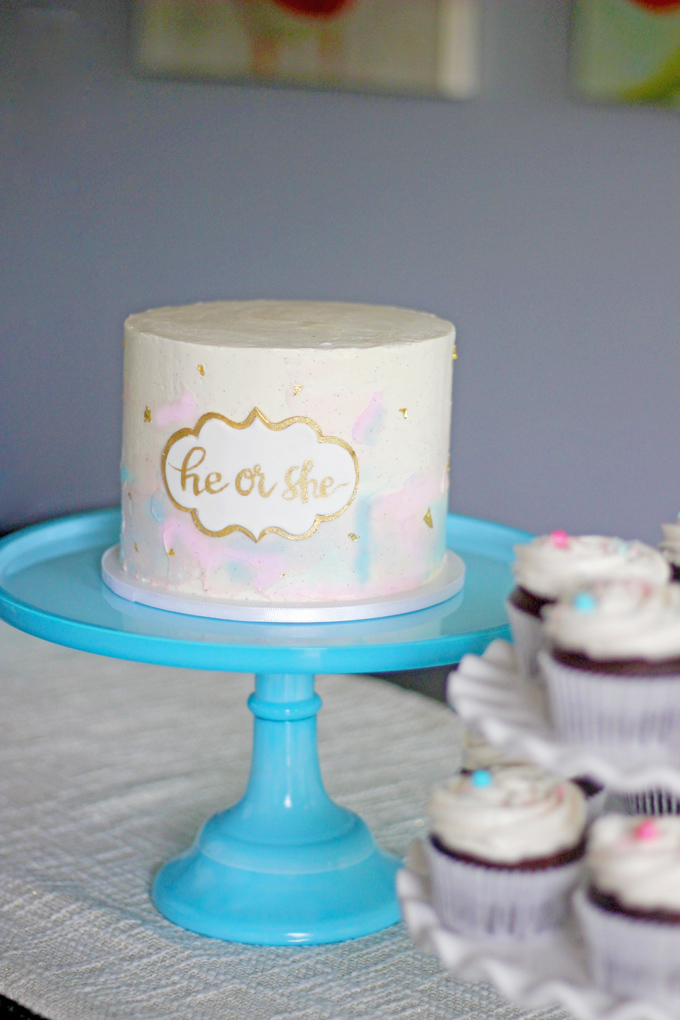 ~How Beautiful~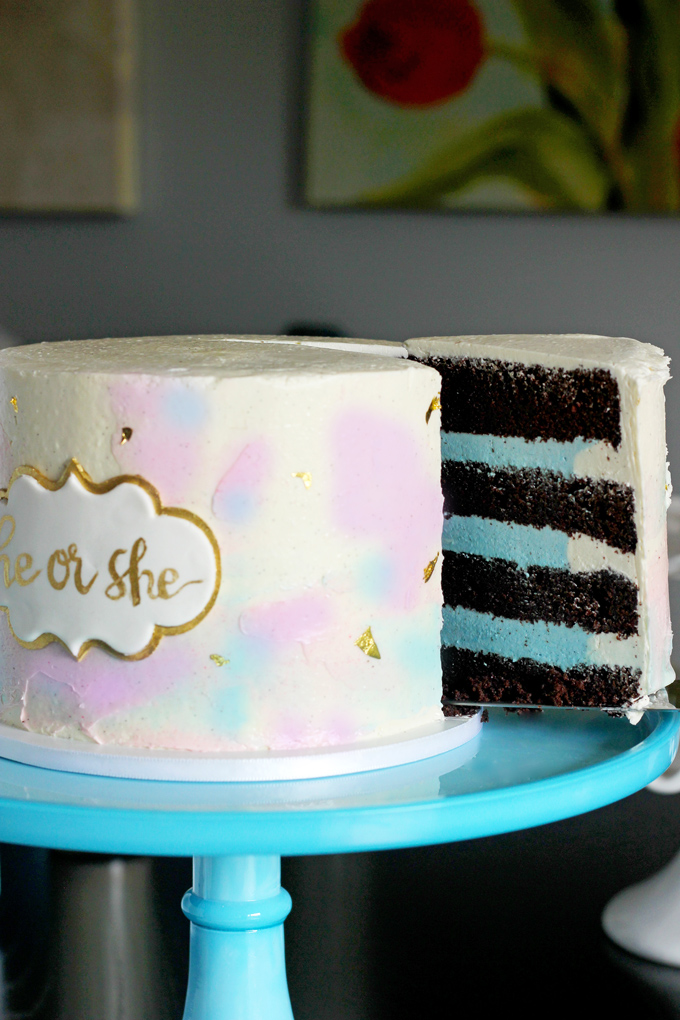 And there you have it! This is a lengthly blog post, longer than usual but I wanted to dive into everything that's been going on. I feel like you guys are my family and I'm always so grateful for your love, support, and kindness. I'm hoping and my aim is with this pregnancy to be healthy, be happy and not let the doom and gloom of life take over my mind. I'm excited! I am so happy I was finally able to let you in on the Big News because now I don't have to be quiet about it. I look forward to being on this journey with you and creating a space for expecting moms to come and talk freely in a no judgment zone on whatever topics they please.
I've nicknamed my baby inside Cashew. Stay tuned for my second blog post on what my first trimester was like, size of little baby Cashew, and all other pregnancy related things! Thank you for being apart of this!
Love, Light & Positive Vibes