The Ethical Stroller (Non-Toxic, Organic, Recyclable)
What if I told you that because of The Ethical Stroller that's Non-Toxic, Organic, Recyclable, a tree was planted in Colombia in my son's name. Would you believe me? Well I hope your answer is yes because it is SO TRUE! Because of this stroller another tree was planted and for each Joolz Geo² that's registered, a tree gets planted in the childs' name in the Joolz Birth Forest in Colombia! Ahhh I'm so excited to tell you all about this!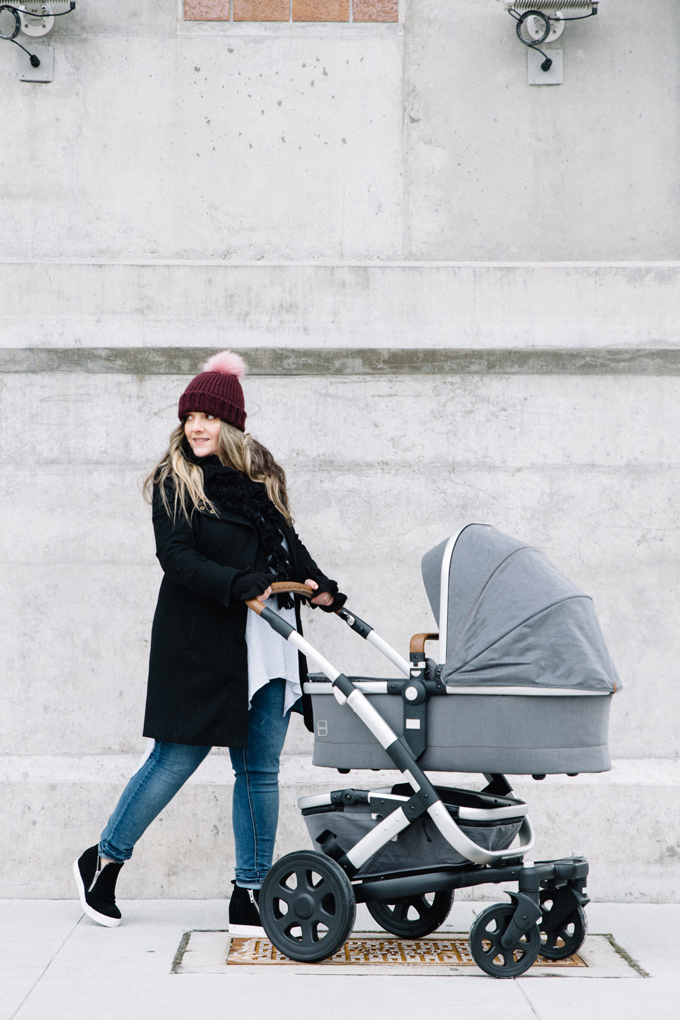 Meet the Joolz Geo²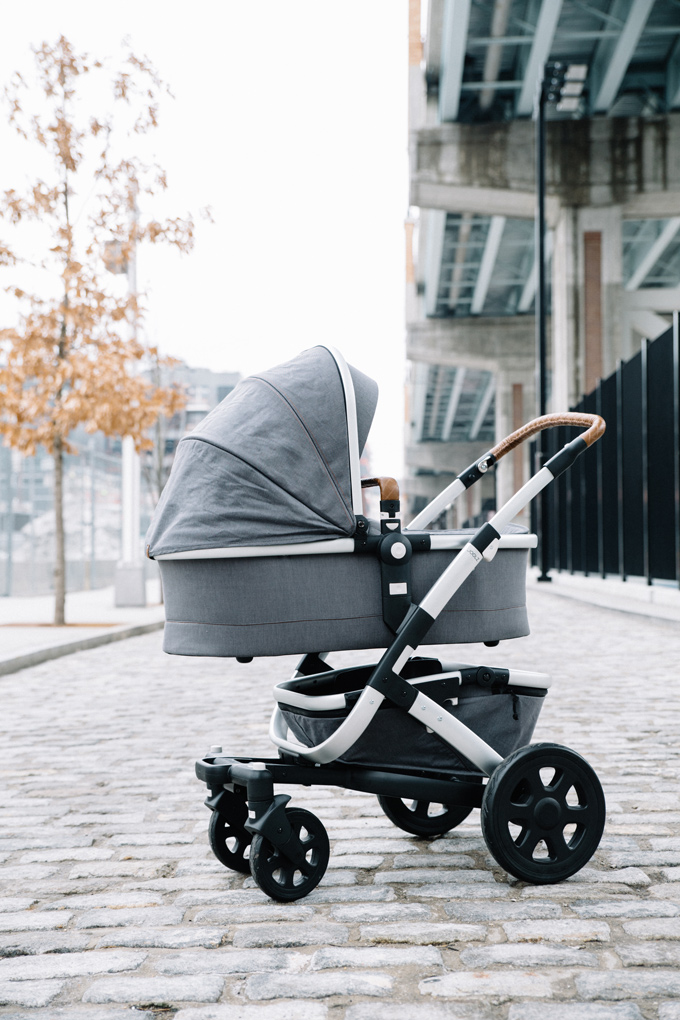 During my pregnancy I was on the hunt for an ethical, eco-friendly stroller. I searched high and low the entire 9 months and came across a few potentials but none that quite fit the bill. I thought that what I was looking for was out of reach and no one really had created an entire stroller that was vegan friendly, sustainable, non-toxic, organic, and packaged out of reusable and recyclable materials. But low and behold the universe had other plans for me.
Two weeks before I had my son I was at the NJBaby Expo waddling around meeting new people and checking out all the new innovative baby/toddler products on the market. I didn't even have ethical strollers on my mind because at that point I had given up on my search. I mean I was having my baby in a few weeks and I was ready to take just about anything. Then, I kid you not, towards the end of the expo, I was picking up my new car seat when I stumbled upon this woman standing there with this incredibly chic looking stroller. It did not cross my mind for one second that this could be "The One".
So Mary Rita and I got to talking and she told me the whole backstory and philosophy behind this beauty that stood in front of me. And what came out of her mouth next was shocking….she said "At Joolz our strollers are non-toxic, packaged with reusable and recyclable materials, that's leatherette not leather, our materials are organic, totally safe for the baby and the environment. Oh and when a stroller is registered a tree get's planted in our Joolz Birth Forest in Colombia in the child's name." — My.Mouth.Dropped.
Note: I have a huge love, admiration, and appreciation for trees. I feel trees represent life and hold secrets to the universe. I love walking and placing my hand on 100 year old trees to feel their vibrations. They are extremely healing and it upsets me to the core when I see trees being needlessly chopped down. With that said, learning how a tree is planted when a stroller is registered made me certain this was the stroller for me and my family.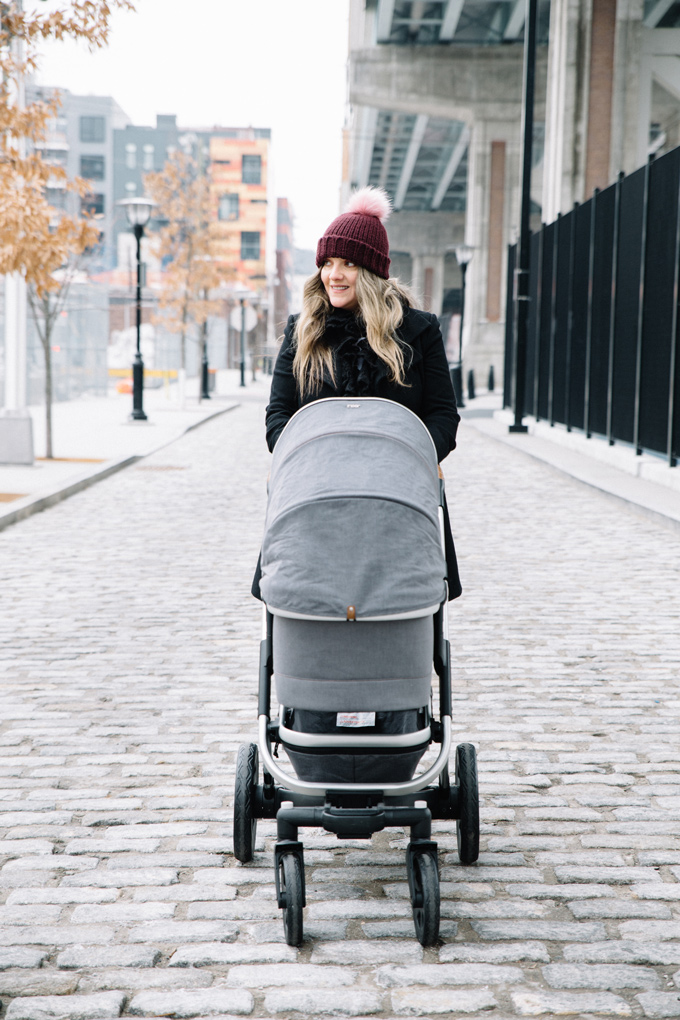 I can't believe I found The One!
The Ethical Stroller that's Non-Toxic, Organic, Recyclable
I don't remember if I hugged her next or jumped up for joy but I didn't believe it to be true! Here I was standing in front of my new stroller, THE Ethical Stroller. The one that's organic, non-toxic, safe for my baby and the environment?! I was like whaaaaat, it was literally everything I had been looking for. I couldn't stop talking to her about it and telling her how excited and happy I was that I had found the stroller of my dreams. This stroller had me completely in awe of how gorgeous it was and it was even more so because of it's backstory. For a minute I swear I think a light shown down on it…haha. Just kidding, or maybe…
With their "Positive Design" approach meaning it's sleek design and eco friendly history, the Joolz Geo² is optimized to maneuver easily wherever you go making life simpler for parents but also super comfortable for baby all while being environmentally friendly, lessening your carbon footprint. Joolz is consistently looking for ways to be more sustainable. We have enough waste in the world as it is and every action counts no matter how big or how small the step taken. The Earth for sure appreciates it.
I can tell you as a parent, and I don't mean to come off obnoxious about this, but I feel really happy and proud strolling my son around in this. I think maybe because with all that can be wrong in the world this is one thing that is doing good and I appreciate that.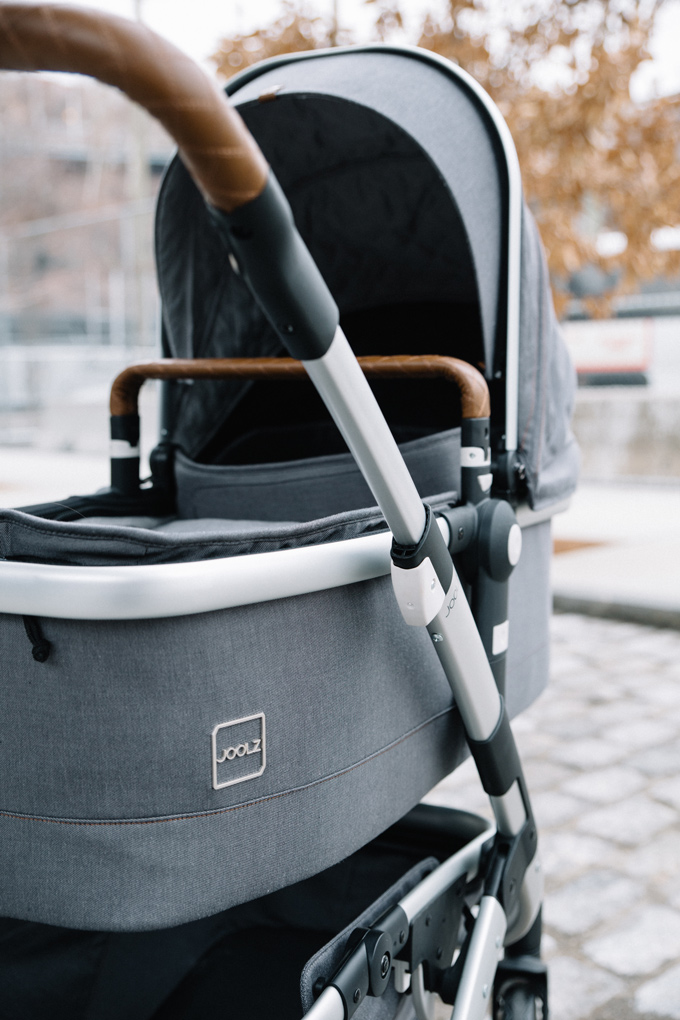 How Oliver's Feeling About His New Ride
Well I can tell you for sure Oliver is loving it. The model I have comes with both a seat and a bassinet (pictured), standard for strollers. The bassinet is super breathable, good for the first few months of life where you can swaddle them and stroll around knowing your baby is as snug as a bug. It's suggested that for the first year the baby should ride facing you. I did this with my first son, I had the seat face me for the first year and then turned it around when he got older. I think this feature is great because it gives the baby a sense of security when they can still see Mom or Dad. As a mom I feel safer with him facing me anyway so I can make sure he's ok.
Another great thing to note is that this stroller is designed to support the baby's spine as it develops.  The seat reclines back to 180 degrees so if Oliver falls asleep, which he often does, then I can leave him in there and let him have his sleep time. I even put him in there while in our house and wheel him around until he falls asleep. And I know he's super comfy because the first time I put him in the seat he napped for about 2.5 hours (Whoop Whoop).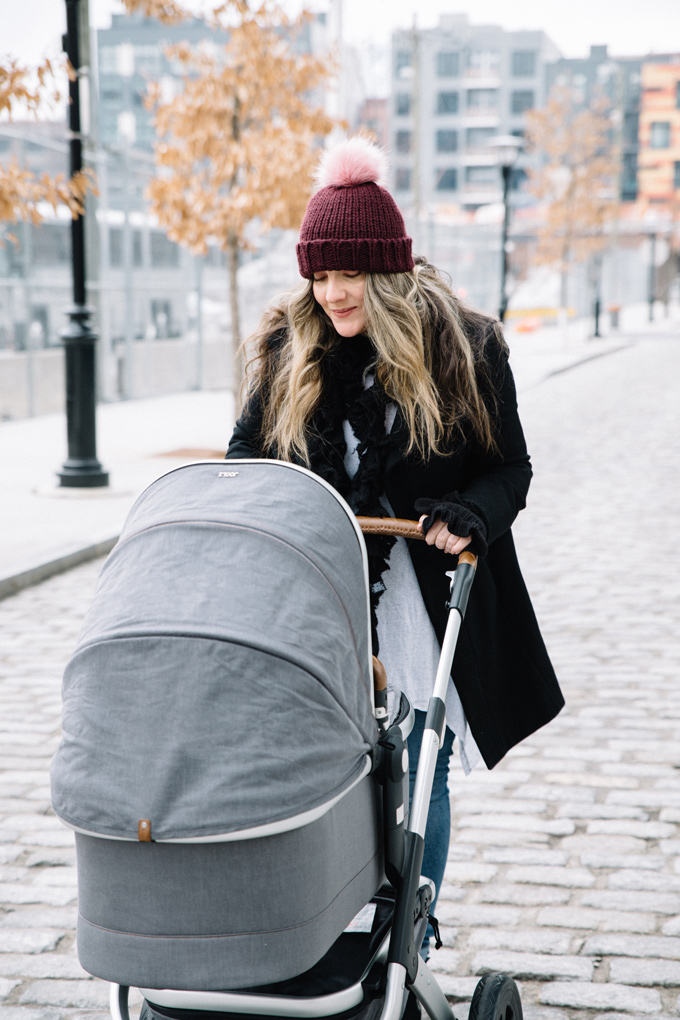 Photos by LovePrintPhotography
Let's talk storage. When my first son didn't need his stroller anymore I remember I was a bit saddened because I was going to miss the basket that's underneath where I was able to put stuff. It's super useful when you want to pack a bag, carry waters, some toys and even grocery shop. When I saw how roomy the Joolz under carriage was I was so so happy to have this feature back. Now I don't have lug around a ton of bags! Total Mom win.
It has all the much needed necessities to make things as effortless as possible for parents. The cupholder for one, the snack tray for another, car seat adapters, the rain cover, mosquito net, travel bag, and a footmuff. If you decide to have another baby you don't have to go and purchase a complete new stroller you can just add on to this one. It's literally the Best.Ethical.Stroller.Ever.
And about the reusable packaging from Joolz website:
Reusable Packaging
"It's such a shame to throw away all that cardboard," our Creative Director commented one day. That's where it started. We reverted to our youthful idealism and came up with the idea of recycling our packaging. Big and small cardboard boxes – unpack them first – then convert them into a bird house, a reindeer or a lamp. So don't throw the packaging away. Recycling is better for the environment and, who knows, your little one might learn something too."
So you can make something out of the cardboard box it comes in, how fun is that!
Nothing goes to waste with this company. I can tell ya that I'm one happy Mama and my son is one comfy and safe baby. I'm so loving my Joolz Geo². It's a trendy, chic, sleek, high-end designer stroller that keeps you, baby and Mother Earth in mind, and I'm totes down with all that.
Have you been on the hunt for an ethical stroller? Does this fit the bill for you? I'd love to hear your thoughts or if you have any further questions, drop me a line!
To see more styles and designs visit Joolz.com
~Pin The Ethical Stroller~