JCMC Maternity Services, Lord Abbett Center & Baby Fair
This post is sponsored by NJMOM and RWJBarnabas Health.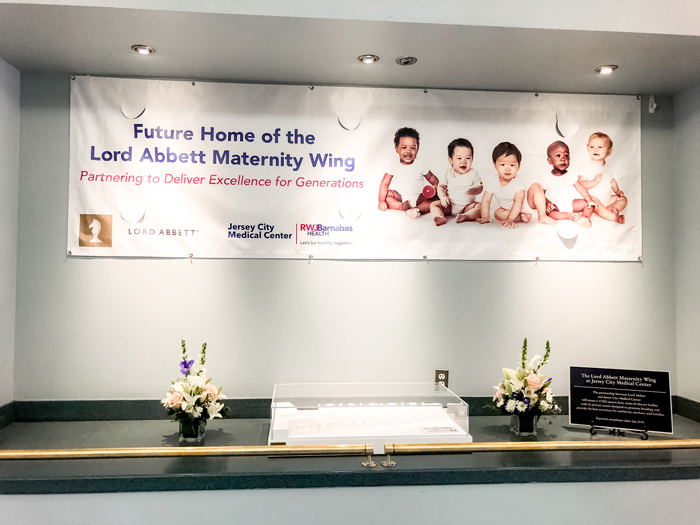 JCMC Maternity Services, Lord Abbett Center & Baby Fair
On Saturday, September 21st, on behalf of NJMOM, I went to Jersey City Medical Center, an RWJBarnabas Health facility and had the pleasure of meeting the powerful team in Maternal Child Health and Women's Health in Jersey City, New Jersey. Not only did they have their 4th Annual Baby Fair going on, they had lots of exciting news to share with me. Like the January 2020 opening of the Lord Abbett Maternity Wing, adding 20 extra private rooms for expecting moms to better serve the needs of the growing community.  According to Mariekarl Vilceus-Talty, every mommy-baby has a private room. I mean, unless the tides are high and the moon is full, and everyone on a given night goes into labor.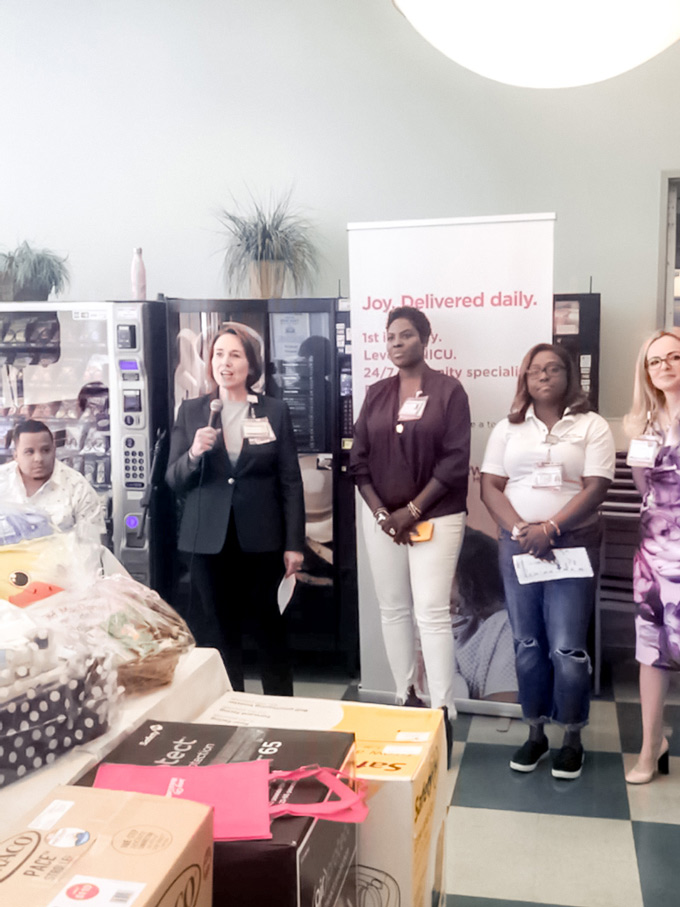 JOY DELIVERED AT JCMC
Mariekarl Vilceus-Talty is Jersey City Medical Center's (JCMC) Senior Director of Nursing and Patient Experience and Nursing Administration. An intelligent, knowledgeable, and highly passionate woman when it comes to maternity. My tour was nothing short of amazing. The triage is immaculate. Any hospital should be but, if we're being honest, I've been in some not so clean hospitals and I've toured pretty dingy maternity wards during my pregnancies. This however, was legit. The colors were inviting and a sense of ease came over me. Everything for an expecting mom is extremely important, from the time you park your car, your greeting, elevator ride, it all makes an impact. At JCMC they pay attention to detail all the way down to aesthetics. You almost don't feel like you're in a hospital. They went out of their way to make it soothing because they know in those times, moms are stressed out, worried, and everyone's priority is mom and baby's health.  
You're more than welcome to schedule a tour, too, where you'll have unobstructed views of New York City and The Statue of Liberty as a bonus. But with that aside, I'd advise to take a tour of any hospital you're giving birth in. You want to make sure the maternity ward meets all of YOUR needs. YOU as mom have to feel most comfortable. With that said, at JCMC they offer a ton of classes pre-baby and post-baby, covering all topics from diet, infant care, and CPR, to wellness, breastfeeding, and postpartum depression. There are endless amounts of learning and educational tools provided to the parents so you have the option for pretty much anything.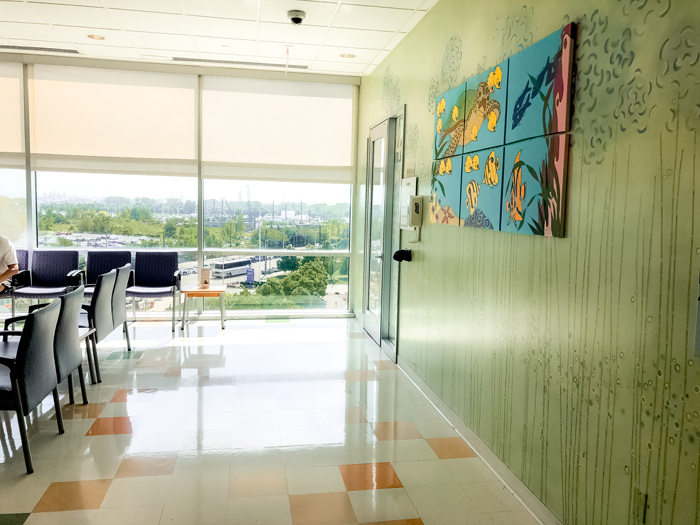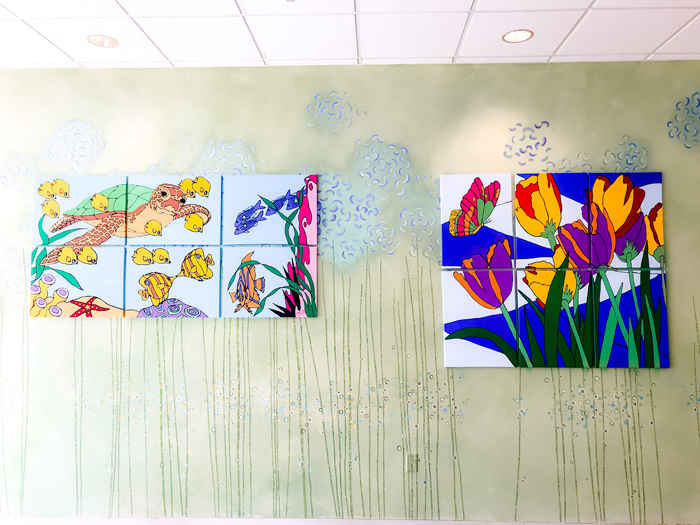 I found it really refreshing that the team at JCMC like to open up that dialogue for parents so everything is on the table. Do you want a doula? Want to learn how to use labor balls?  How about using virtual reality goggles to help you during labor?
You will learn the ins and outs of breastfeeding, plus all the information you can think of on Vaginal birth, C-Sections, and Premature Babies. They are patient centered, receiving many industry recognitions, including achieving Magnet recognition for a third time for meeting rigorous standards for nursing excellence; attaining the highest-grade level "A" for safety for 14 reporting periods since 2012 from The Leapfrog Group, a hospital industry safety watchdog. Basically what that means is that not just any 'ole body can take care of you or your baby in any aspect. Each individual that has contact with you and your child is highly trained in their field. They are there to help ease your mind, so rest assured that you and your baby's health stay their number one priority. 
A few facts good to know about Jersey City Medical Center
They average 2,300 births annually
They are Regional level 3 neonatal intensive care unit (NICU). Which means they are prepared and equipped for anything. We all know that in pregnancy, labor & delivery, you want to have a plan but not have a plan because babies come when they want and how they want. It's just a nice reassurance for moms to know they're in a safe place that can handle & that is equipped for any situation. 
They're NICU is on track to be 6 years "CLABSI Free," which means zero infections with Central Line Associated Bloodstream
Their multi-disciplinary team of 50+ specialists delivered the first set of quintuplets in Hudson County
They currently have 17 private rooms, 8 labor rooms some with tubs, (not for delivery for pain management), 2 OR's, and 4 recovery rooms.
Their Lord Abbett Maternity Wing, (a new 17,500 square-foot, state-of-the-art facility which will add 20 private mother and baby rooms), will open in January 2020. Privacy is important and it was a huge factor for me personally when choosing the hospital I was going to give birth in. With that new wing opening upthey are taking the extra beds, turning them into comfortable futons for Dad or other family members to rest with momma during their stay.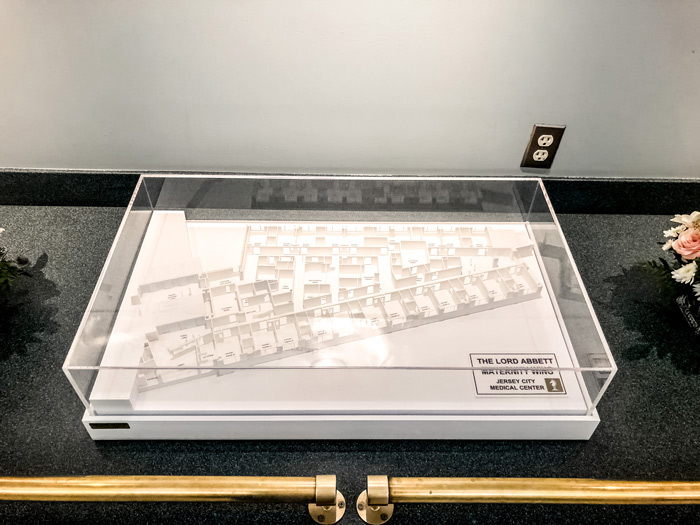 Their team respects parents and they listen to their patients. Those two aspects are so important I cannot stress it enough. You want your care takers and your child's care takers to be present with you. You want to know that they understand what you're saying. They will do anything in their power to help you, answer questions, make you comfortable, meet your needs, and keep you safe and healthy. 
A lot goes down in maternity wards. I remember after giving birth to Oliver the nurses would come in and help me use the bathroom. I had a c-section so it was a bit difficult at first. But those nurses in those fields, what they do is admirable. They are there for you in your most vulnerable moments and you want to be in a place like this. Where the staff will be there for you in each and every single moment. Every moment counts and every moment is crucial. 
Which brings me to their NICU.
Neonatal Intensive Care Unit (NICU)
As mentioned above, JCMC is a Regional Level 3 Neonatal Intensive Care Unit, licensed for 41 beds, each equipped with NicView,™ a pioneer monitoring technology that offers webcam viewing of the newborn to family members. (Families can watch their newborn anytime, anywhere – on any device with internet access.) Moms who have other children to care for at home who need to breastfeed, for example but need that mom and baby time can watch their baby on this webcam for some comfort. I know talking about this is difficult for some. And the thought is scary for others but this is a reality. To ignore it would be unwise.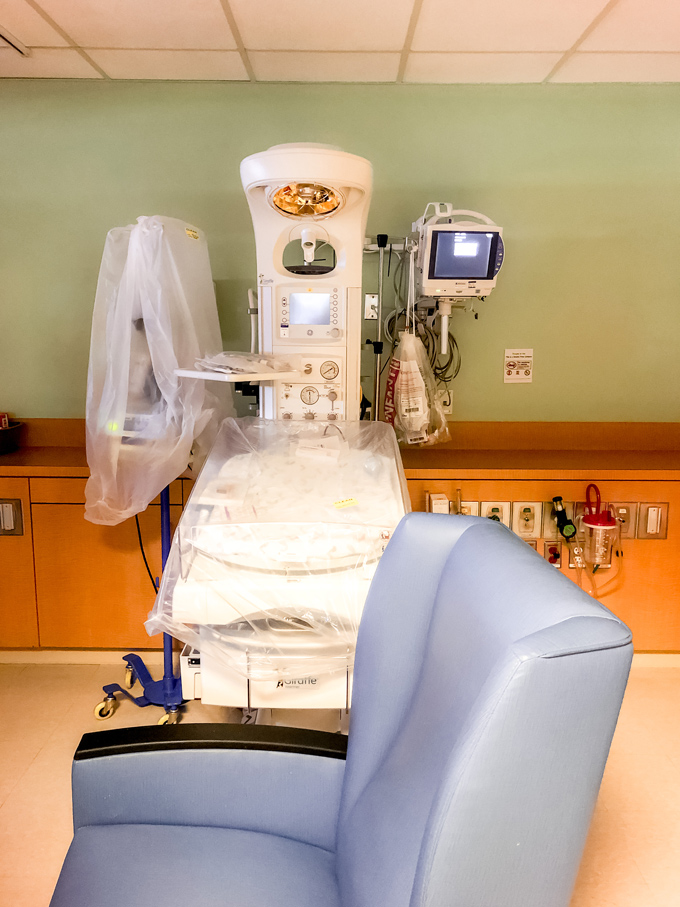 You want to be in a hospital that has the capability to take care of your baby. 
I think the most impressive part of learning about their NICU is that they only feed their babies human breast milk, no bovine, through a company pioneering in human milk-based nutritional products. Moms donate their breastmilk and then it goes through extensive testing to make sure it stays high quality. They treat it as plasma. They test for infections, viruses and bacteria that could be fatal for babies in the NICU. By taking this extra measure this helps moms provide their preemies with added nutrition their babies need in the event breastfeeding for mom is an issue. Which is ok by the way. Breastfeeding comes easier to some than others and that's totally fine and completely normal. The goal is always a healthy baby at every stage. 
Baby Fair
The Baby Fair was so much fun and packed with things for families to do and learn. First stop was the JCMC RWJBarnabas table where I spoke with Vice President of Ambulatory Services Irene Borgen on all things Women's Health.
She talked to me about their comprehensive services for women's health and baby services providing access to skilled and passionate physicians who specialize in women's health. With two convenient locations – Women's Health at Grove Street and Women's Health in Greenville — they are continuing to expand throughout Jersey City with expansion in Bayonne, as well, in January 2020.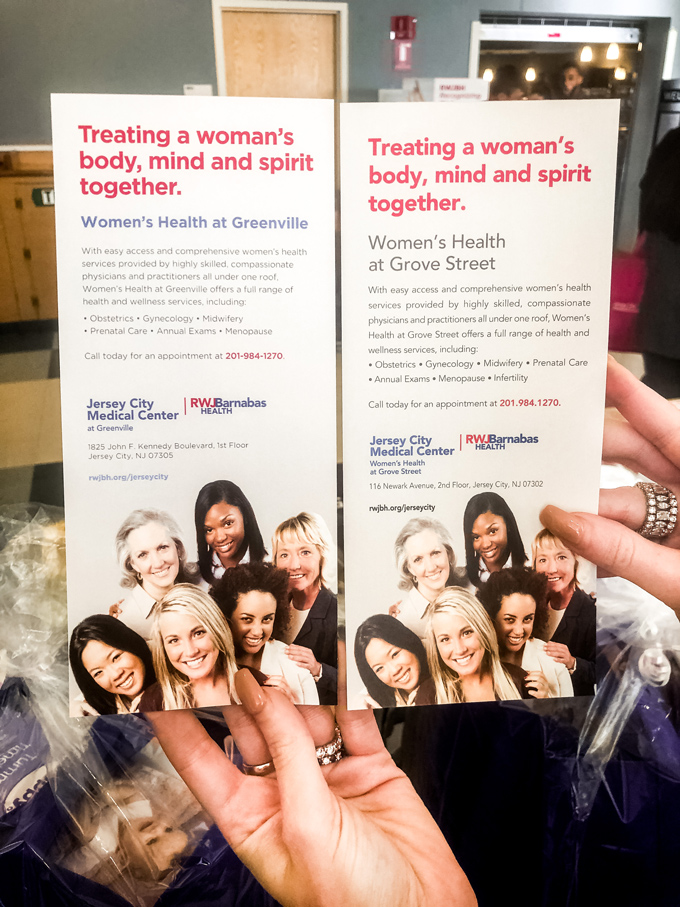 I took a walk on over to their nutrition table where I spoke with the dietician and she told me about how they have dietitians that work in all units including the NICU.
Vendors ranged from baby accessories to food & drinks to massage. I strolled along and watched through a bit of the CPR demonstration by JCMC EMS. Remember, this is the same place I got my CPR Training from. You can read all about the safeties and measure of that here. They had doula services presented, MyGym was there and that's where I've held a number of my boys birthday parties. There were so many other fun activities and learning services going on, everyone was having a great time. If you're in the area I say hit up the baby fair next year and get your hands on some goodies and educational tools. The more you know right.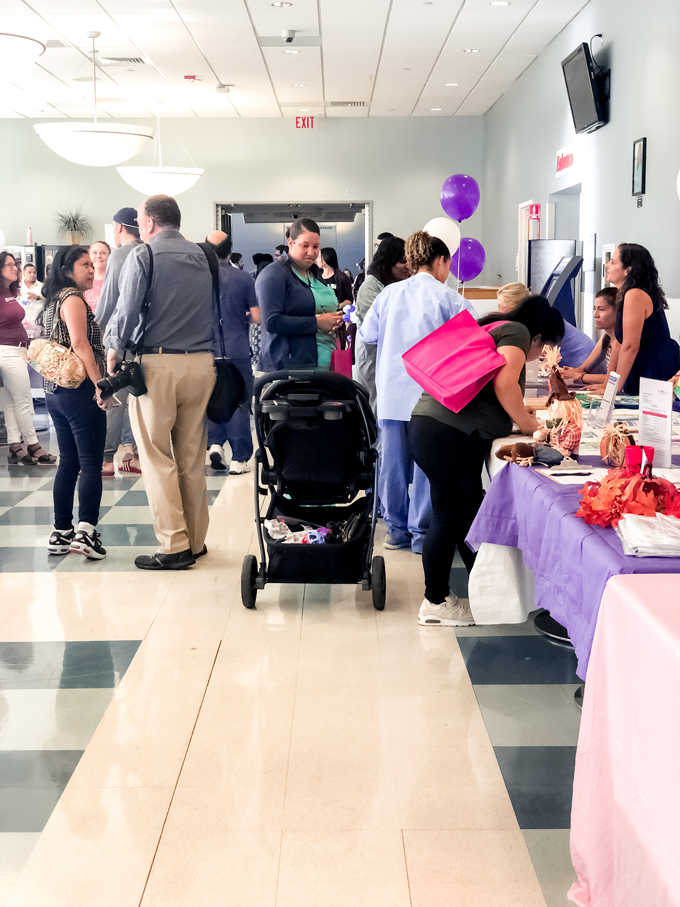 Be sure to schedule a tour of their Labor and Delivery. After the opening of the Lord Abbett Maternity Wing, they will be fully renovating all current maternity units. All new moms will receive private rooms and tender, loving care. Each room features amenities such as flat screen televisions and sleeper-chairs for dads or other family members to spend the night. The rooms are private, with enough space for your baby to stay in the room with you. New moms and seasoned moms will be taken care of here. But most importantly, you and your infant will receive the highest level of care in an academic medical center.  Should your infant need any special medical attention, you can be confident that you are in a most advantageous hospital with highly trained physicians and nurses, and a 40-bed NICU.
I almost (key word almost) wished I could of had a baby right then and there just to test the waters myself…BUT, we all know that takes 10 months to cook and I have a baby named Oliver right now that gives me heart palpitations, so we'll wait on that one. But in the meantime you can visit  Jersey City Medical Center, an RWJBarnabas Health facility, for more information. 
Thank you to NJMOM and RWJBarnabas for sponsoring this post. All opinions here are entirely my own.