Mashed Lentil Wrap Loaded With Veggies
jump to recipe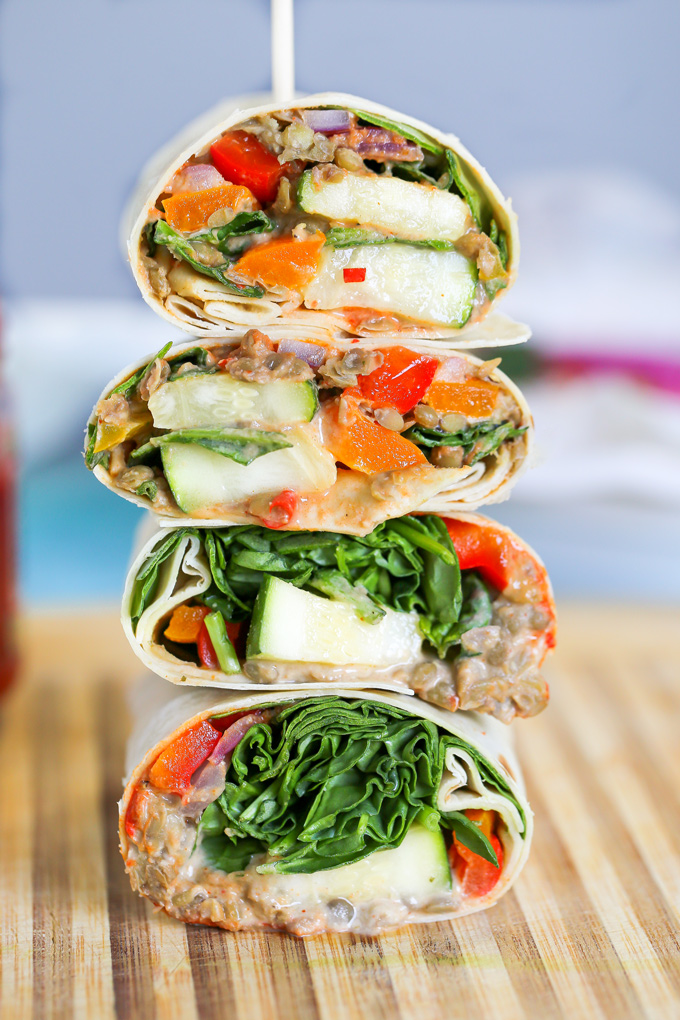 *Recipe Video Tutorial Below*
When I made this Mashed Lentil Wrap Loaded With Veggies on my Insta-stories last week, people were going nuts for it. Everyone wanted me to post the recipe. And I couldn't blame them right because this is absolutely delicious.
Lentils are a staple in my home and should be in yours too. They are one of the top sources for plant-based protein out there along with a ton of other benefits that you can read up on here.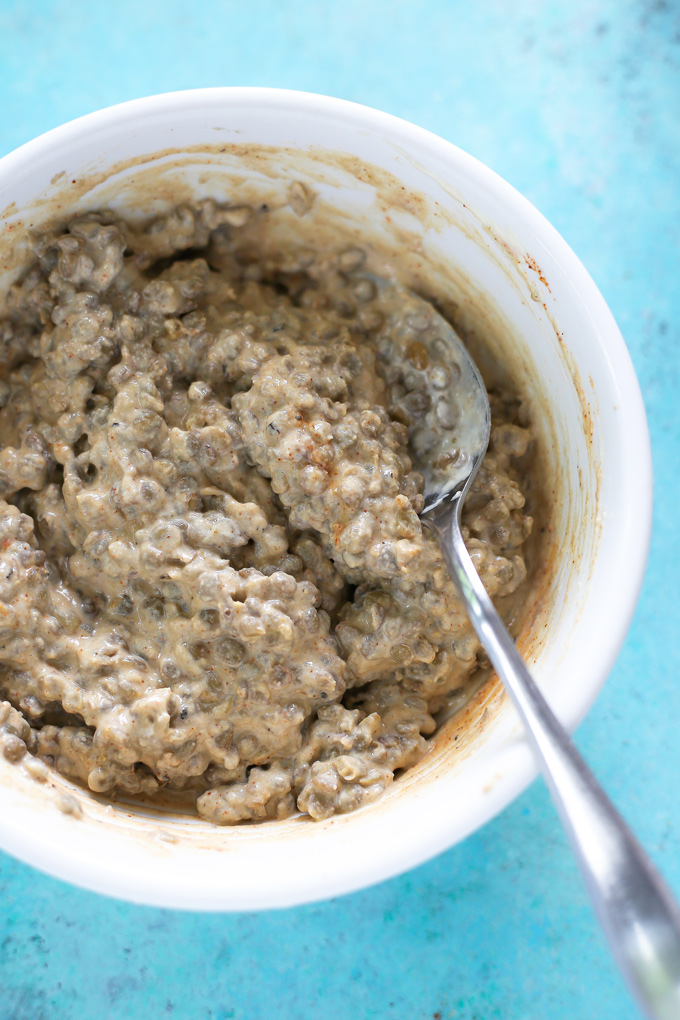 Lentils aren't just confined to soup! Since they're so versatile, they even make for fantastic dips and are perfect to add to lunch sandwiches or wraps. This is one of the wraps I make for my son when he goes to school and he loves it! He and everyone else in my house eat this by the spoonful.
You can dip pretzels, veggies, crackers, whatever you want in this amazingness.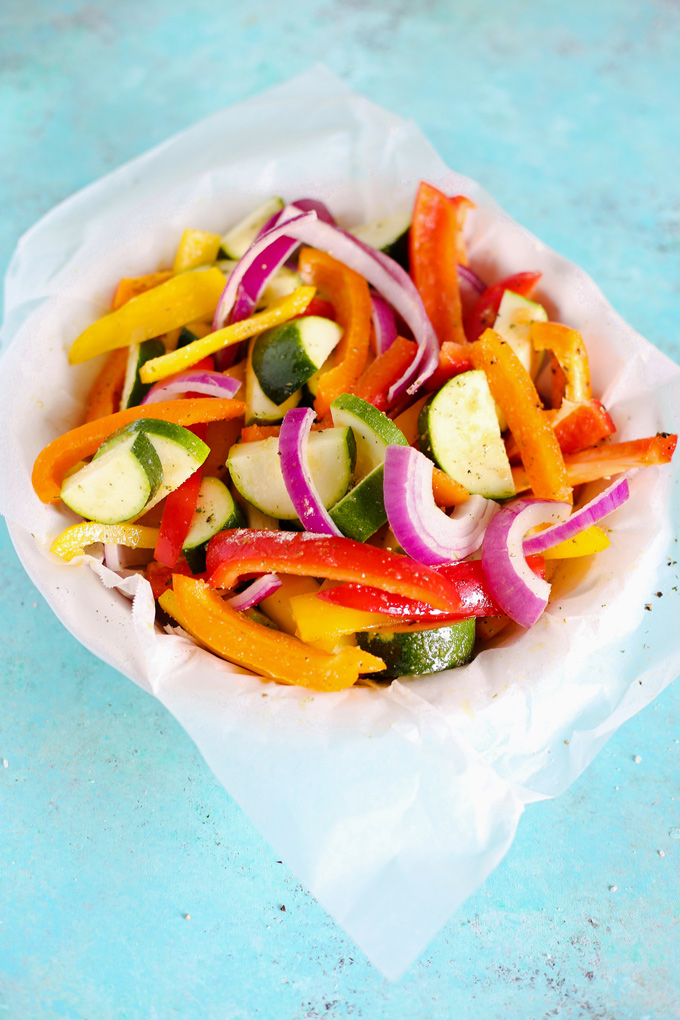 Paired with a ton of roasted veggies, you legit can't go wrong. For this I typically use a variety of bell peppers, zucchini, and red onion, but feel free to add whatever veggies you like. There are no wrong veggies you can add to this. I think the main thing is the mashed lentil dip so whatever you're in the mood for to eat with that is going to be bomb delicious.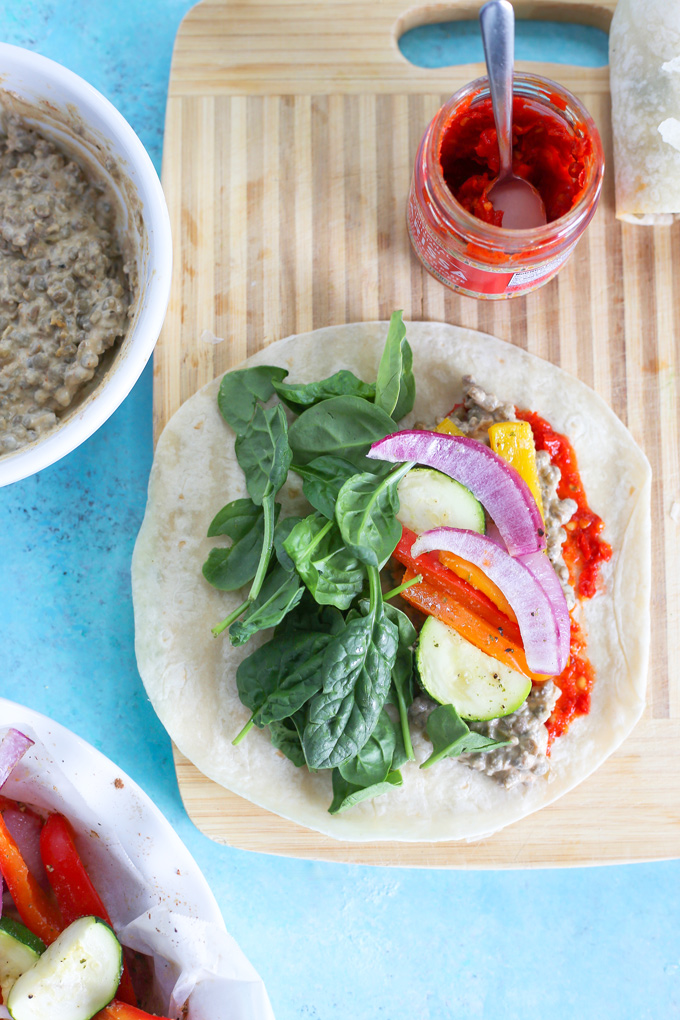 You can use any wrap you fancy however I'd suggest getting the extra large wraps because the smaller ones will break when rolling. Since this is loaded with veggies and so much more you kind of just need the bigger wrap to fit everything. But again, sandwiches will work or even just a salad. Spritz some fresh lemon juice on it and you'll be lentil loving in no time.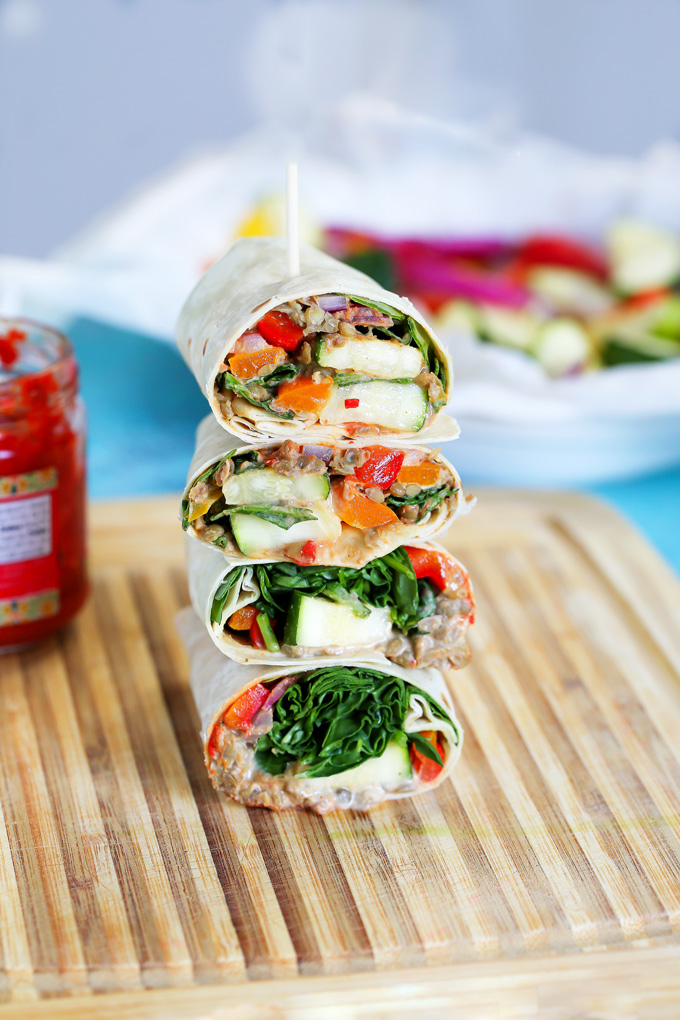 My husband and I love the addition of the Harissa sauce but again any hot sauce you like will work and if not you can just omit the spiciness all together. I don't add the Harissa when I make my son's because it's just too much for him. I'm not usually one to like super spicy foods either but since I'm pregnant all my old wants and craves have seemed to move to the side and I'm now accepting some spice in my life. LOL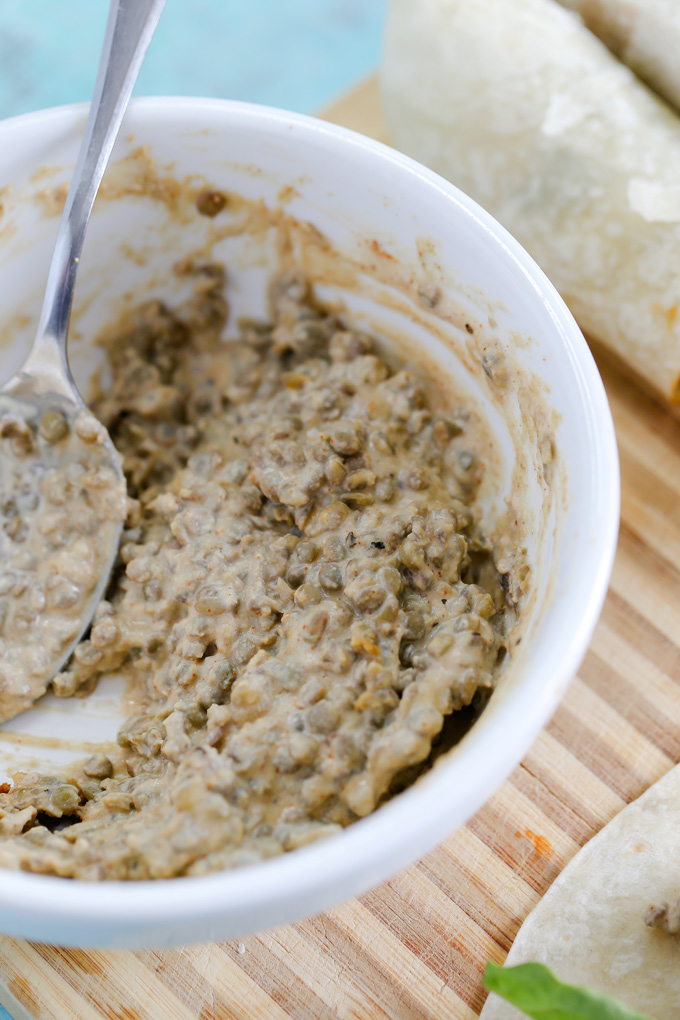 Veggies do not have to be boring! Lentils do not have to be boring! Make this in bulk and meal prep with it. This will last you a week in the fridge. The tahini sauce is what's holding this together with a few spices and lemon juice in there so it's not at all complicated.
Another thing I like to do is instead of cooking my lentils in plain water I use low sodium vegetable broth. I find it gives the lentils more flavor and adds to the rest of the recipe quite nicely. But if you don't have veggie broth, water works just fine. I also don't season the lentils while cooking them, they get seasoned in the dip.
Here is a video of how I put this yumminess together! Easy Peasy!
I know you guys are just going to love this. I came across this recipe on Facebook and my mouth literally watered. And you know when you're pregnant once something is in your head and you want it, you have to have it. There is no "I'll let this craving pass BS". However it's always a good thing to be craving something so delicious yet ridiculously healthy!
Recipe adapted from Pickuplimes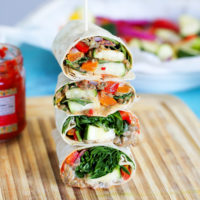 Mashed Lentil Wrap Loaded With Veggies
*Recipe comes with video tutorial (see above)* The ultimate wrap packed with plant based protein an a whole lotta goodness.
Ingredients:
1 cup lentils
4 cups low sodium vegetable broth or water
2 tbsp tahini
1 tsp cumin
1/2 tsp paprika
juice of a lemon
salt/pepper to taste
1 orange bell pepper
1 red bell pepper
1 yellow red pepper
1 zucchini
1 red onion
1 tbsp garlic powder
1 tbsp onion powder
1 tbsp parsley
3 tbsp extra virgin olive oil
salt/pepper to taste
large wraps
a handful of spinach per wrap
1 tsp harissa sauce per wrap (optional)
Directions:
Prepare the lentils according to package instructions. Typically you'd rinse and drain lentils. Combine 1 cup lentils with 4 cups of preferred liquid and simmer gently with the lid tilted until desired tenderness. I do 30 minutes because I like them without any snap.
While the lentils are cooking cut up your veggies. Preheat your oven to 350F and line a baking dish with parchment paper.
Season the veggies with garlic powder, onion powder, parsley, extra virgin olive oil, salt and pepper. You can add more seasonings, as much of these as you'd like. This part usually is according to taste. I say tbsp just to give a round about measurement.
Once veggies are seasoned mix well to ensure they're all coated. Bake for 30 minutes (same time as lentils).
Once your lentils are done remove from heat and give it a fluff with your fork then transfer them to a bowl.
Take the roasted veggies out and let them sit while you prepare the mashed lentils.
When your lentils are in a mixing bowl, add in the tahini, lemon juice, cumin, paprika, salt and pepper. Mash until all is combined and mixed well.
The Assemble
Take one large wrap and spread a tsp of Harissa sauce across (if using).
Follow that with 2 heaping tbsp of mashed lentils, roasted veggies and handful of spinach. Roll wrap then cut in half.
Repeat these steps for however many wraps you make. Enjoy!
~Pin This Recipe~