Potato Wedges with Avocado Ranch
jump to recipe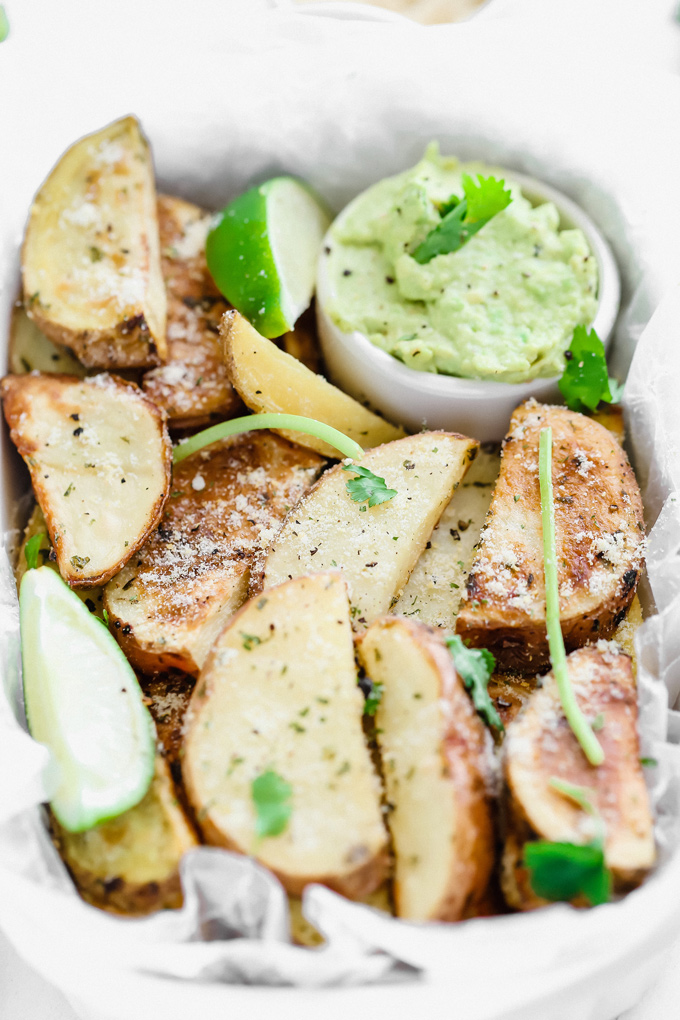 The other day I was at the farmers market and I bought a ton of potatoes. I like to use a variety of potatoes to make a bunch of different things. I make things like Vegan Mac n' Cheese, Vegan Cheese wiz and of course Potato Wedges with a side of Avocado Ranch. Which is utterly delicious by the way.
These potato wedges are a healthy alternative to regularly fried french fries. They're baked, lightly salted and pair so fantastic with some avocado ranch. I just kind of threw the avocado ranch together because it's really all about the wedges here so I look at the AR as an added bonus.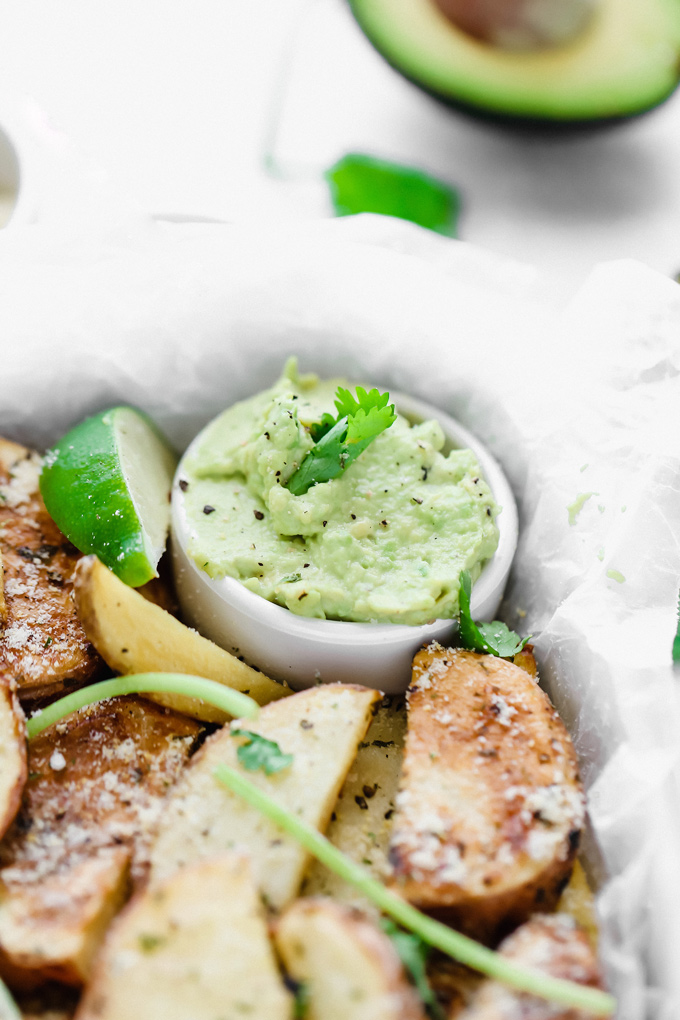 The flavors in here may seem odd at first like cilantro and vegan parmesan? But let me just tell you, they compliment each other so freakin well it's unbelievable. The key to getting each one to stay with the lightly salted and parmesan taste is to marinate them before hand. Nothing crazy, just put the potato wedges in a large bowl, add some avocado oil or extra virgin olive oil, salt/pepper to taste, some vegan parmesan and you're golden (no potato pun intended, lol).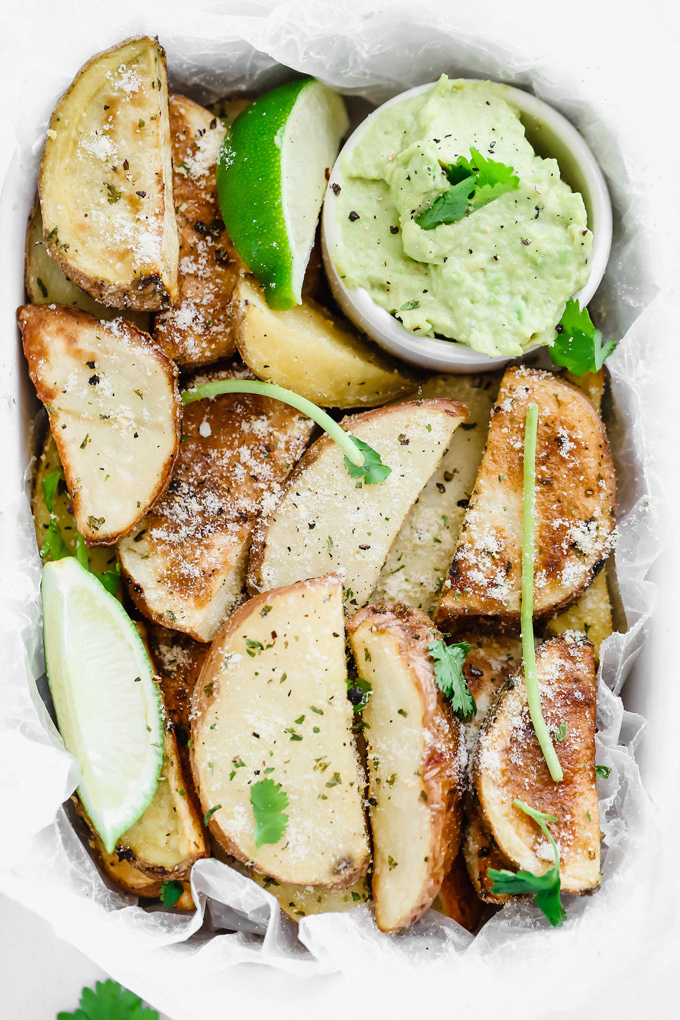 I only use about 1 tablespoon of avocado oil so they aren't doused in oil. I don't like when potatoes are overly oily or soggy. That would ruin a good potato for me (that's where I draw the line! *me yelling at soggy potatoes, lol).
Don't fear the potato! Potatoes do have nutritional value and are good for you. The thing is, in today's world potatoes are like the enemy. "Stay away, they're high in carbs!" And they are high in carbs but you can't or shouldn't eat high carbs with high fat like dairy cheese. That combination is what's not good for you and what causes weight gain and other unhealthy issues. So if you think about it, if everyone stopped eating french fries and ice cream or french fries with hotdogs, etc, it really wouldn't be an issue. Alls I'm saying is that when eaten right, potatoes are healthy wee tubers .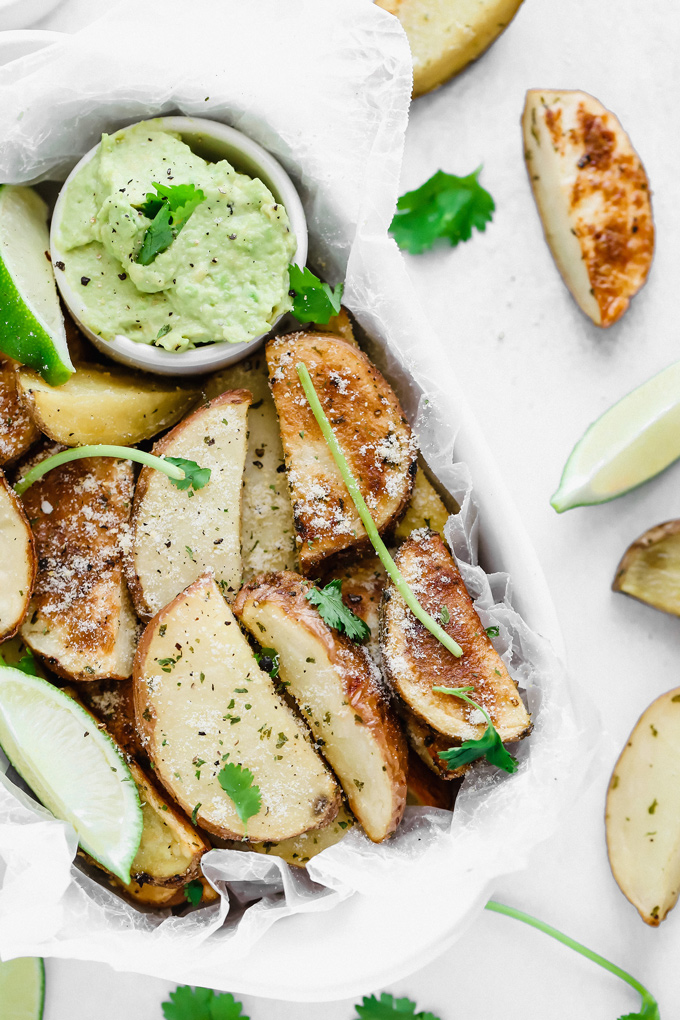 *This post contains affiliate links, which means that I make a small commission off all items you purchase at no additional cost to you. I appreciate your support in this way as it helps keep NM up and running.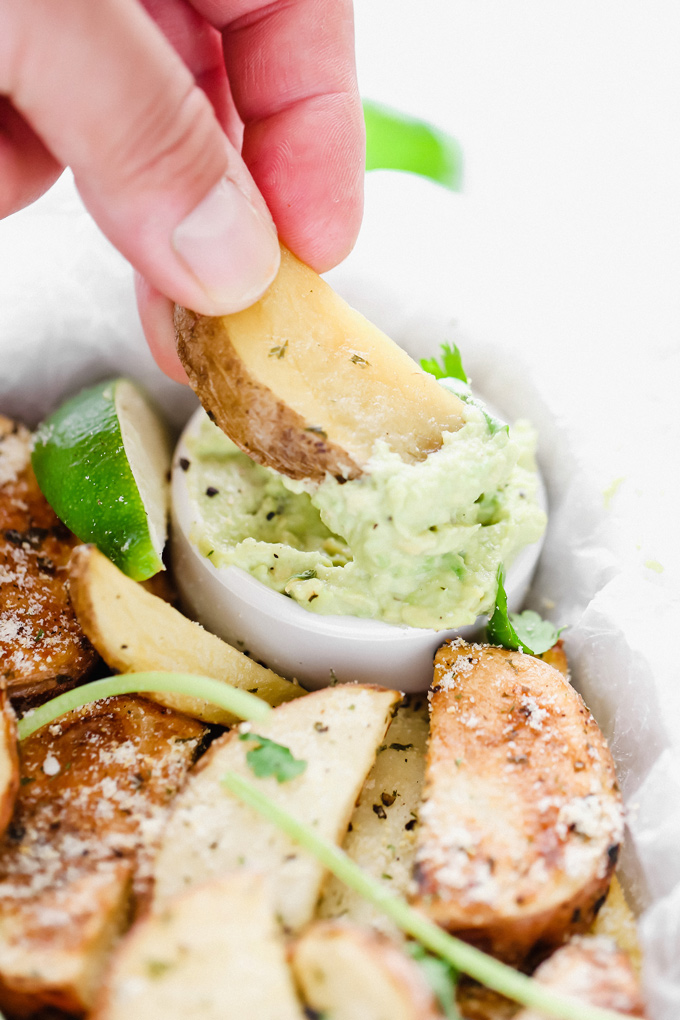 Oh and before I forget I wanted to share with you babes that I started a private Facebook group I'd love for you to be apart of. By being apart of this group you will be included in exclusive giveaways, weekly or monthly challenges, support, connecting one on one with me and other like minded people, and so much more. We are already at 100 members and I'm about to host our very first giveaway where there will be 2 winners. To enter and find out prize make sure to join. You'll be happy you did!
Join here: NeuroticMommy VIP Wellness Tribe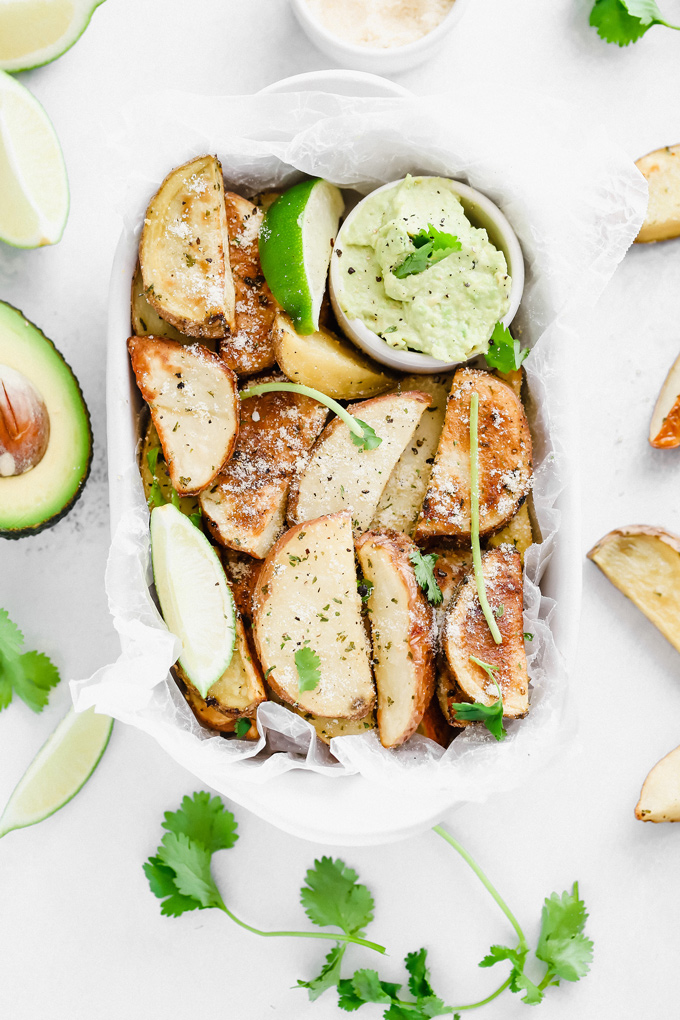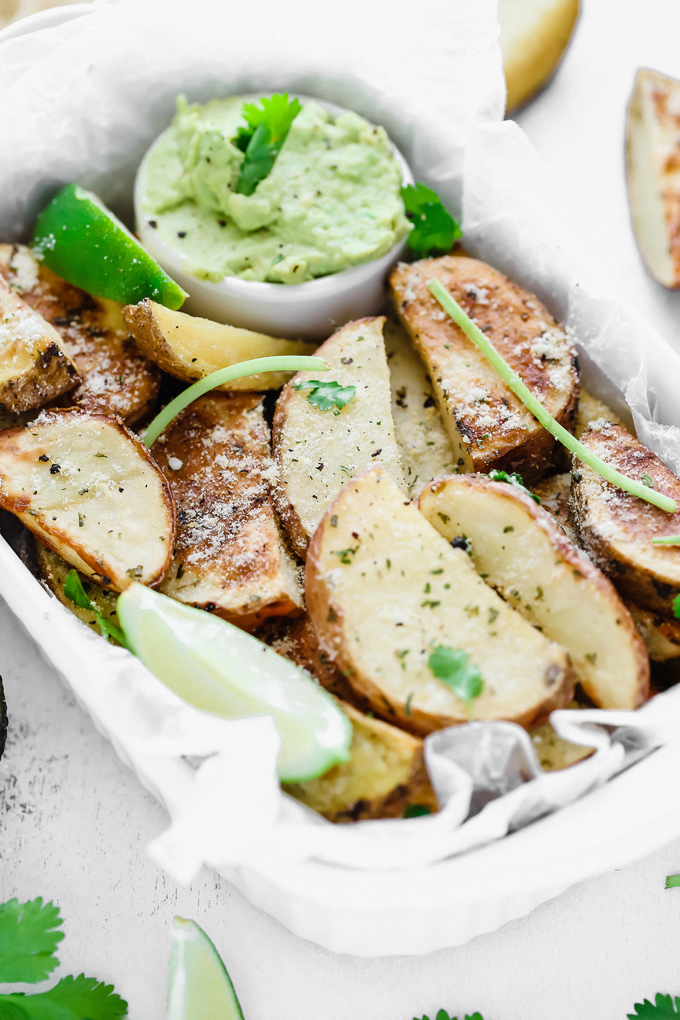 The things we covered here today: 1. Love potatoes and eat them wisely, 2. Join my VIP Wellness Tribe  and 3. be a healthy rockstar and have a kick ass day. See you guys in the group!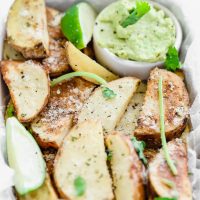 Potato Wedges with Avocado Ranch
A healthy alternative to french fries, enjoy these baked and lightly salted wedges that pair perfectly with vegan avocado ranch to dip!
Ingredients:
6 potatoes cut into wedges
1 tbsp avocado oil
1 tbsp vegan parmesan cheese
salt/pepper to taste
handful chopped cilantro
Avocado Ranch
Directions:
Preheat oven to 375F and line baking sheet with parchment paper.
Cut potatoes into wedges. You can peel your potatoes if you want but I kept mine with the skin on.
Put all wedges into large bowl. Add all seasonings: avocado oil, salt, pepper, and vegan parmesan cheese.
Place wedges on baking sheet, pop them in the oven and let them bake for 30 minutes or until fork tender and golden on the outside. I like mine with a bit of crisp but not burnt.
While the potatoes are baking take everything for the avocado ranch and put it into a blender or processor and run until desired consistency. I like mine on the chunkier side but feel free to run it longer for a smoother, creamier consistency.
When potatoes are done sprinkle with extra vegan parmesan cheese and top with chopped cilantro. Dip in avocado ranch and Enjoy!
We are a participant in the Amazon Services LLC Associates Program, an affiliate advertising program designed to provide a means for us to earn fees by linking to Amazon.com and affiliated sites.