Vegan Nacho Mac n Cheese
Oooh la freakin' la, look at that cheesy Vegan Nacho Mac n Cheese!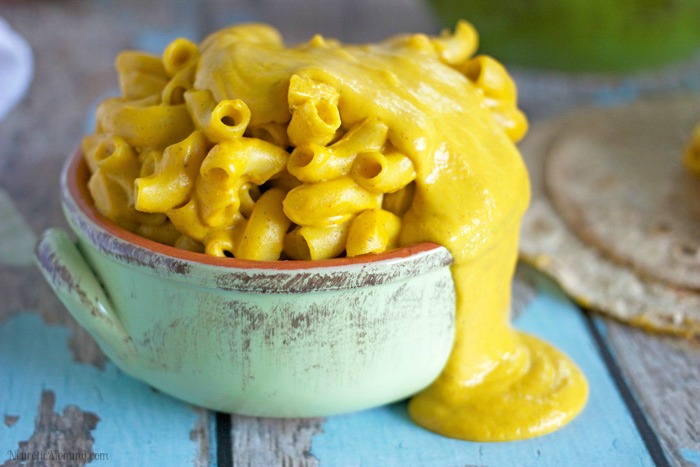 Let's just point out the elephant in the room. It looks just like cheese whiz right? But guess what?! It's NOT!!! WooHoo. It's vegan, it's healthy and it's made with ALL vegetables! I know I'm using way too many exclamation points but they are totes needed for this post so bear with me.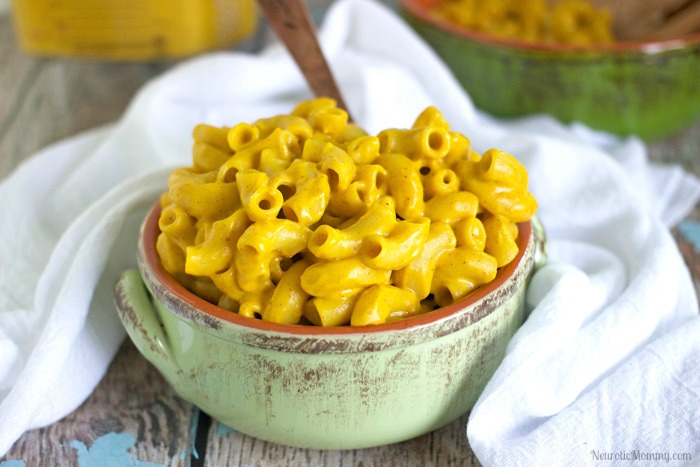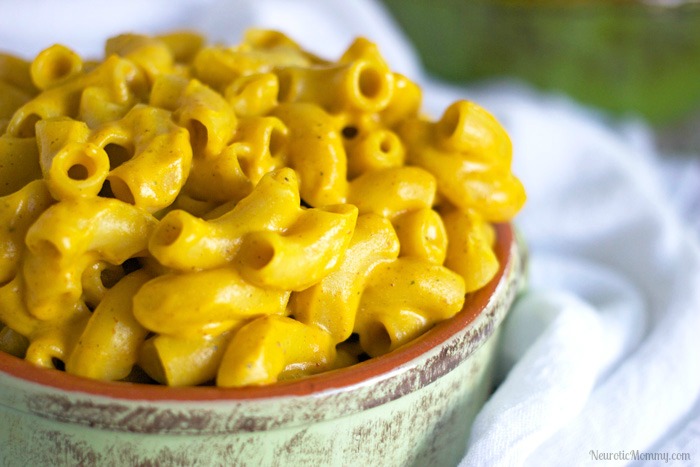 The past few weeks I've been on a caesar salad and mac n cheese kick. It's all I've been in the mood for. I've been making my Vegan Alfredo Bow Ties just using different pasta. Needless to say we were in need of a change so I switched it up for "Taco Tuesday" and made Nacho Mac n' Cheese! To keep with the theme of things. The cheese base is carrots and potatoes and I love using quinoa corn elbow pasta for this. It's fun and super kid (and adult) friendly. It literally has the same texture as cheese whiz but it's made with way better ingredients. Ingredients you can actually pronounce. Like come on say it with me Carrots. LOL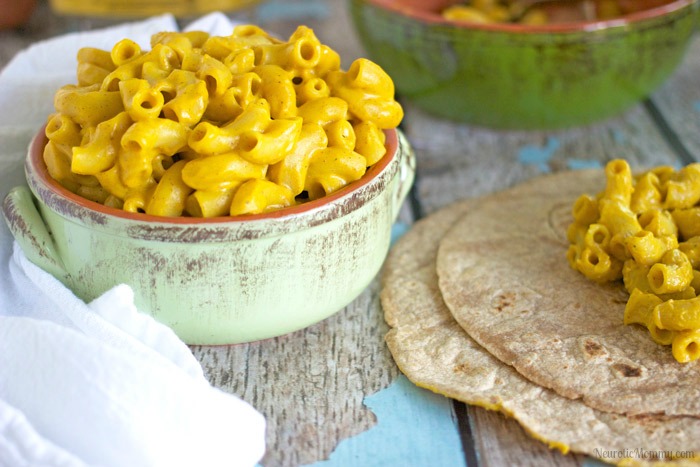 To really spice this baby up you can crush organic tortilla chips and throw it in there or you can just make the cheese as a dip! A dip you say? Yes a flippin' dip. Yuuum-Mazing! But what I did was I used spelt tortillas because it's all I had on hand and you can make wraps out of them too! I love endless possibilities. Like, for realz. Eating food doesn't have to be dreadful. It's not the enemy only some foods are like the ones that are ladened with poison…so gross.
Last week was my sons birthday so I went overboard with the treats. I'm talking cake, cupcakes, cookies, the works. It all happened after Monday so I had to eat "bad" the whole week so I could start fresh this week. haha Who else does that? I thought to myself well I've been eating not so good all week so might as well go out with a bang. Although I say eat "bad" I still don't eat GMO's. I am a cake lover and a chocolate lover so desserts are my downfall. Sweets! Uuugh can't live with em' can't live without em'. Ok so enough about that. That was just my guilt talking. Shhh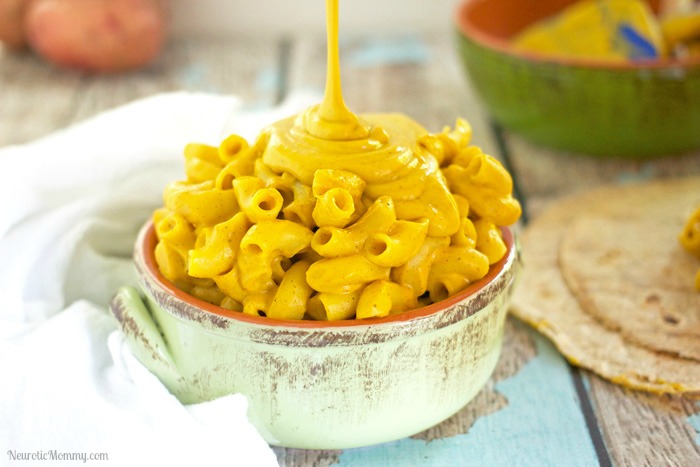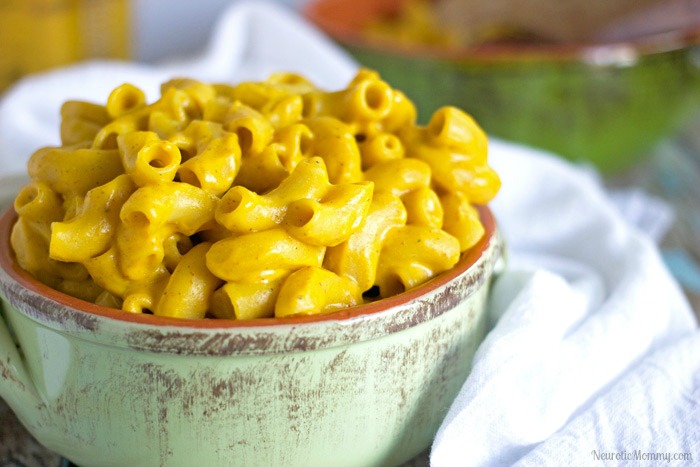 Now since 95% of the corn made in the U.S. is genetically modified I always make sure it's legit organic. I don't want to eat that iiish. You know what I mean. Almost everything has some sort of corn in it. Check the back of your cereal boxes or anything else and you'll see either corn starch and even some sort of soy. Another thing 95% genetically modified if not organic. Who wants to deal with all that nastiness.
But let me not waste any more of your time and give you this golden, most needed Tuesday must have.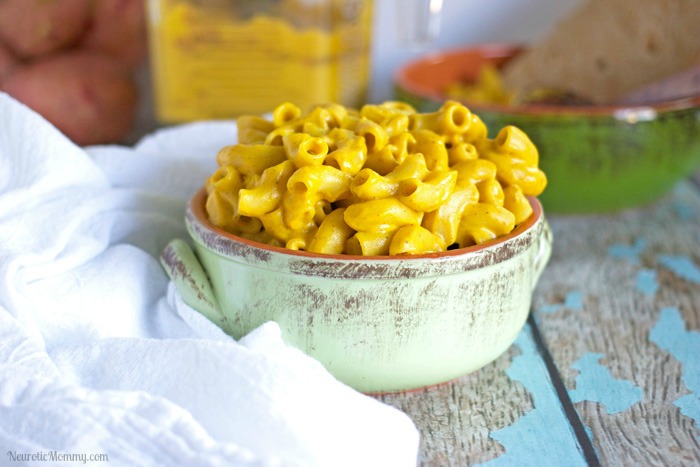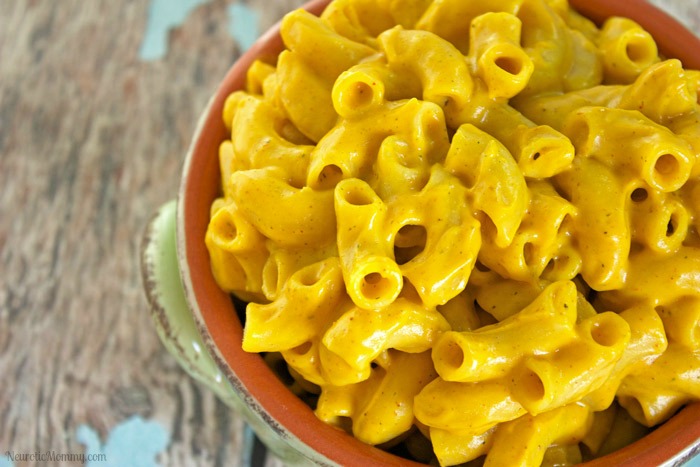 Vegan Nacho Mac N Cheese
Author:
Prep time:
Cook time:
Total time:
Serves: 4
Healthy Mac n Cheese you can feel good about. Super cheesy and packed with delicious nacho flavor that will knock your socks (or sandals) off!
Ingredients
4 red jacket potatoes, chopped
1 1/2 fresh carrots, diced large
1/2 cup water
1/3 cup extra virgin olive oil
1/2 cup nutritional yeast
3 tbsp taco seasoning or vegetable chili seasoning
1 tsp onion powder
1 tsp garlic powder
2 tsp parsley
salt/pepper to taste
8oz quinoa corn elbow pasta or any pasta of choice
Instructions
Steam or boil potatoes and carrots until tender in the same pot.
Once potatoes and carrots are tender, drain and place in blender with all other ingredients except pasta. Run until smooth and creamy adjusting seasonings to your liking.
While potatoes and carrots are boiling or steaming prepare pasta according to package instructions. If using quinoa pasta be sure not to over cook it and rinse it with cool water once drained.
When pasta is done cooking place into large bowl. Pour prepared Nacho Cheese over and mix well.
Serve warm and save left over cheese for later or you can use it to top fries, or other veggies like broccoli.
Enjoy!