Vegan Chocolate Zucchini Cheesecake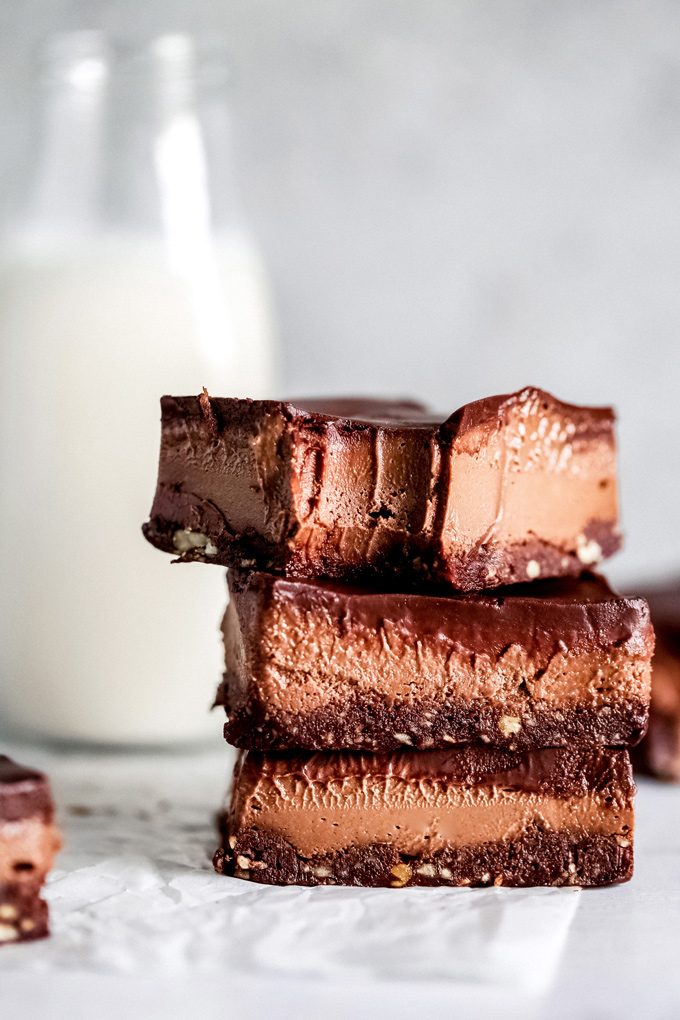 Clearly…clearly this Vegan Chocolate Zucchini Cheesecake is absolutely delicious. I mean, just look at it! Chocolate coming at you from every single angle, it's almost unreal. Almost impossible, but I assure you, it's possible and it is oh so freakin' real.
I know you must be thinking right about now how this has zucchini in it, like where did I put it and can you taste it?! To answer your questions there is zucchini in the delectable creamy, smooth, chocolate center and not. at. all. When you bite into it and taste nothing but chocolate goodness it's like is zucchini even really in there? Ahhh the tastebud trickery.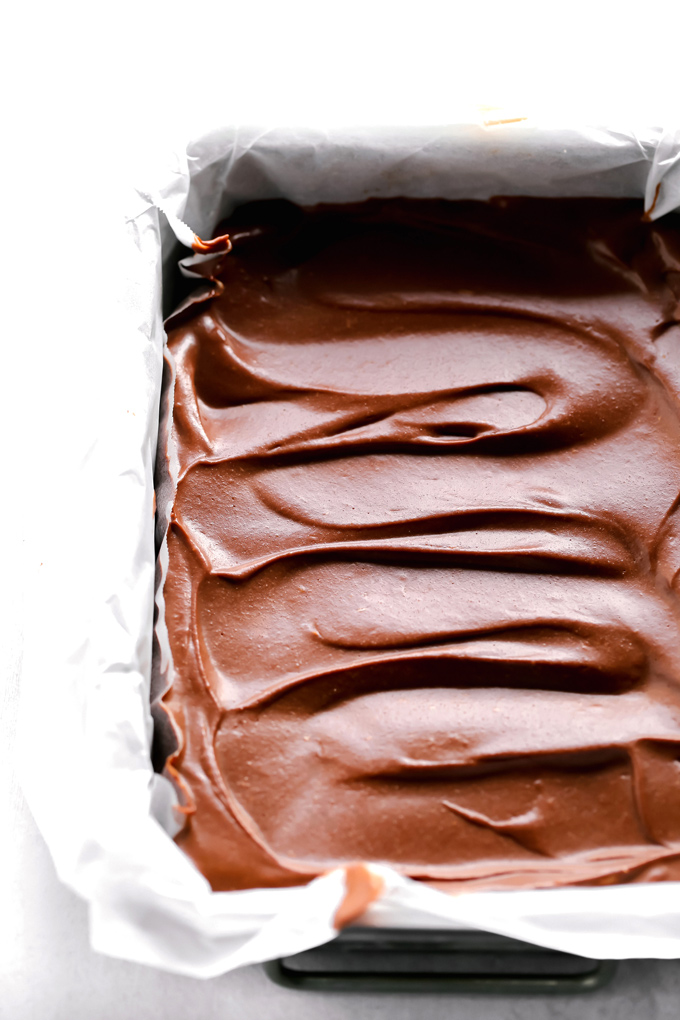 Since I've been hitting you guys up with all sorts of meat prep meals and super clean and healthy recipes I thought this week we needed a treat. Not a cheat, a treat. This is made with the best of the best, good for you ingredients but still nothing foreign that would make you go hmmm.
It's a classic vegan cheesecake with super fun, super yum, super healthy additions. Which you probs have all these ingredients in your kitchen anyway. I'm not going to lie, I'm actually having a piece while writing this and if you could hear me it almost sounds pornographic. I'm disappointed in myself too, I'm sorry? It's just on the fabulous, ridiculous end of D-lish.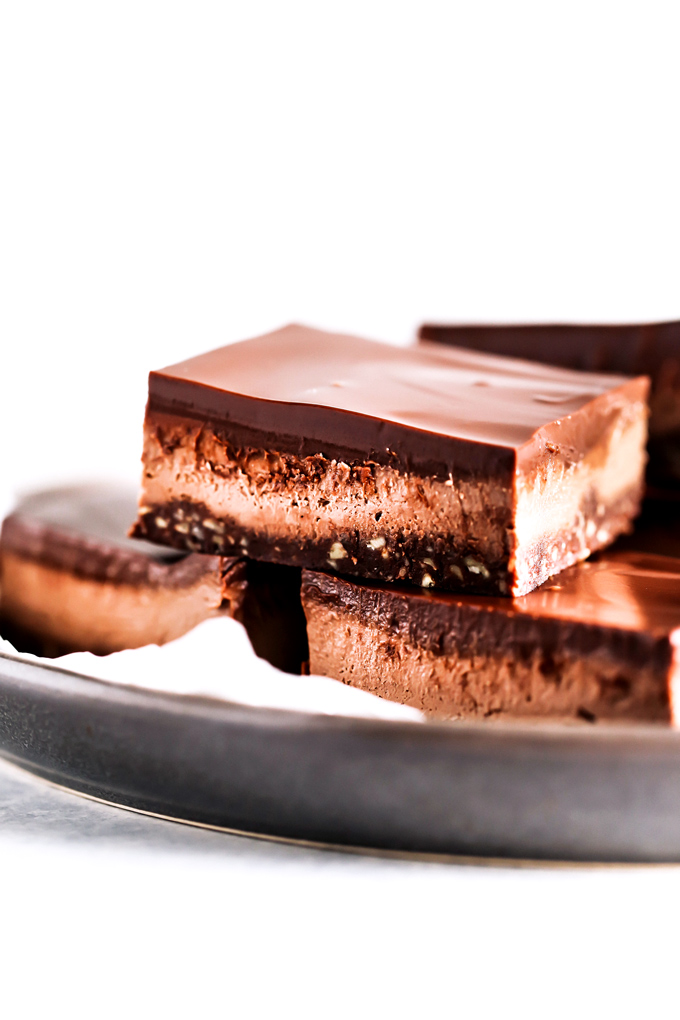 Cashews & Pecans – vegan staples
Coconut oil – because it's basically life
Maple syrup – that sweet life
Cacao – all about them superfoods
Zucchini – get your greens on anyway you can, right…
If you don't have cacao no probs you can easily use cocoa powder. But can you even deal with these ingredients!? So super normal and like totes easy to come by. And yes, all of these create the ultra deliciousness staring at you on your screen. I kid you not.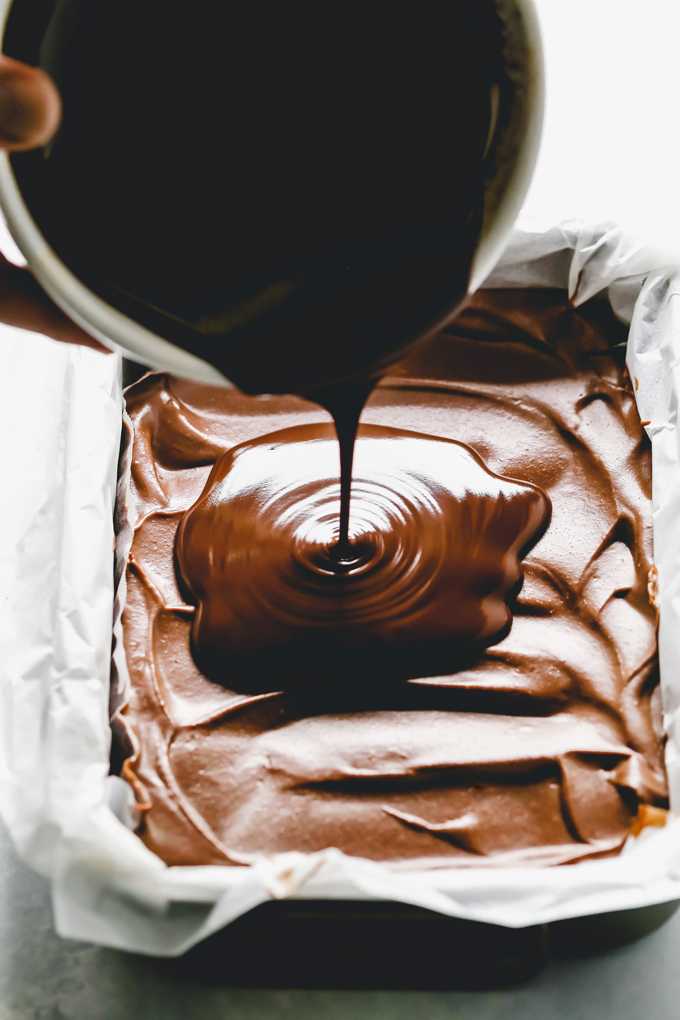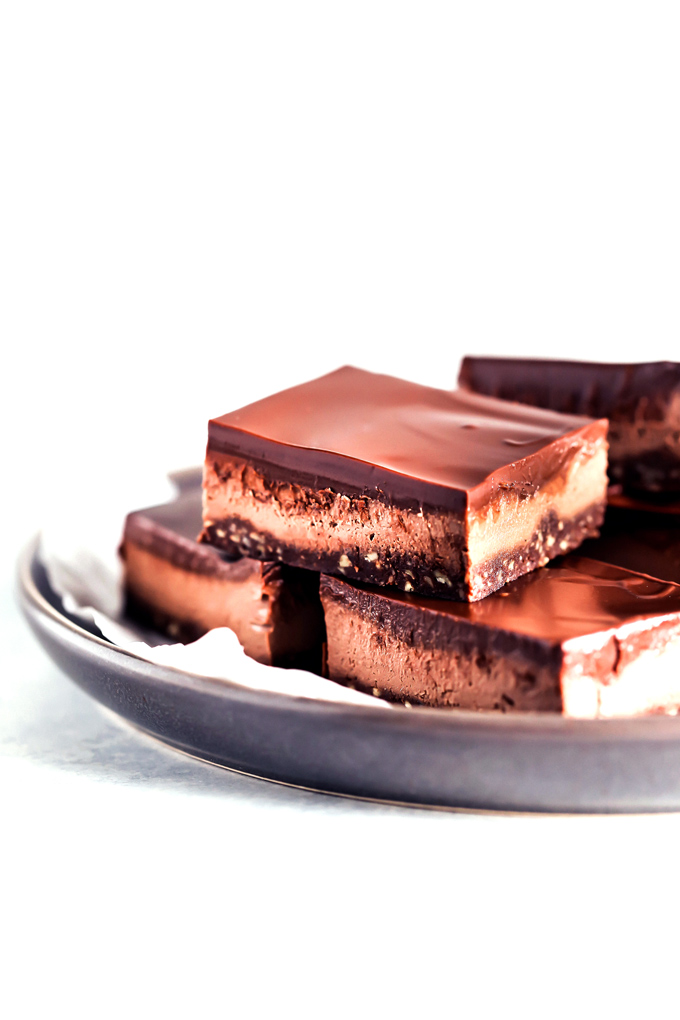 I like to make this now on Sunday nights so I have a healthy chocolate snack I can grab during the week. It stays well in the freezer for up to 2 weeks (maybe longer, not sure as I've never had it that long). Usually my batch lasts me a full 5 days because I'm not the only one who gets in on it. The whole fam does, especially the boys. all I have to say is Chocolate Cheesecake and boom, sticky fingers errr-where.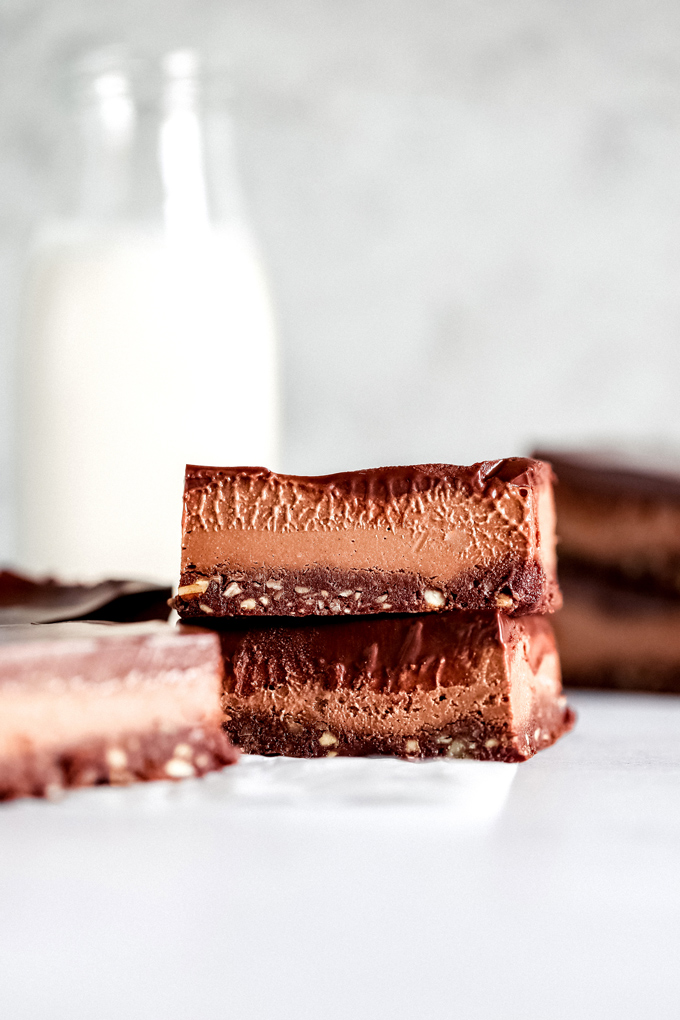 This is the healthy, triple chocolate treat you've been waiting for. Rich, decedent, super chocolatey, and loaded with sneaky veggies. You would never know!
Vegan Chocolate Zucchini Cheesecake
This is the healthy, triple chocolate treat you've been waiting for. Rich, decedent, super chocolatey, and loaded with sneaky veggies. You would never know!
Ingredients
Chocolate Crust
2 cups pecans
4 tbsp cacao or cocoa powder
4 tbsp maple syrup
2 tbsp coconut oil, melted
2 tsp vanilla extract
pinch of salt
Chocolate Cheesecake
2 cups cashews
2 small zucchini, cleaned, peeled, cut into large pieces
1/3 cup cacao powder
4 tbsp coconut oil, melted
2 tbsp lemon juice or apple cider vinegar
1/2 cup maple syrup
2 tsp vanilla extract
pinch of salt
Chocolate Ganache
1 cup vegan chocolate chips
2/3 cup coconut cream or milk
Instructions
Chocolate Crust
Place all crust ingredients into a blender or processor and run until well combined.

Put the crust in a 6" or 8" baking dish and line with parchment paper or plastic wrap. Spray the baking dish with non stick cooking spray first so the paper doesn't slide everywhere. Press crust down evenly. Pop in the fridge while you make the filling.
Chocolate Cheesecake
Place all cheesecake ingredients into a blender and run until smooth and creamy.

Pour the filling on top of the chocolate crust and smooth down the top with a spatula.
Chocolate Ganache
Heat coconut cream or milk on stove until just at a boil. Pour over chocolate chips and let sit 2 minutes.

Whisk until super creamy and well combined then pour it over the chocolate cheesecake and smooth it out with a spatula.

Place entire cheesecake in the freezer and let it set for 3 hours or overnight preferably. When ready to serve, run a knife under hot water and slice into bars. Enjoy!
Notes
Can use cocoa powder instead of cacao.
Use any liquid sweetener of choice.
Cook time does not reflect time waiting to be set.
~Pin This Recipe~