Vegan White Chocolate Fudge Cheesecake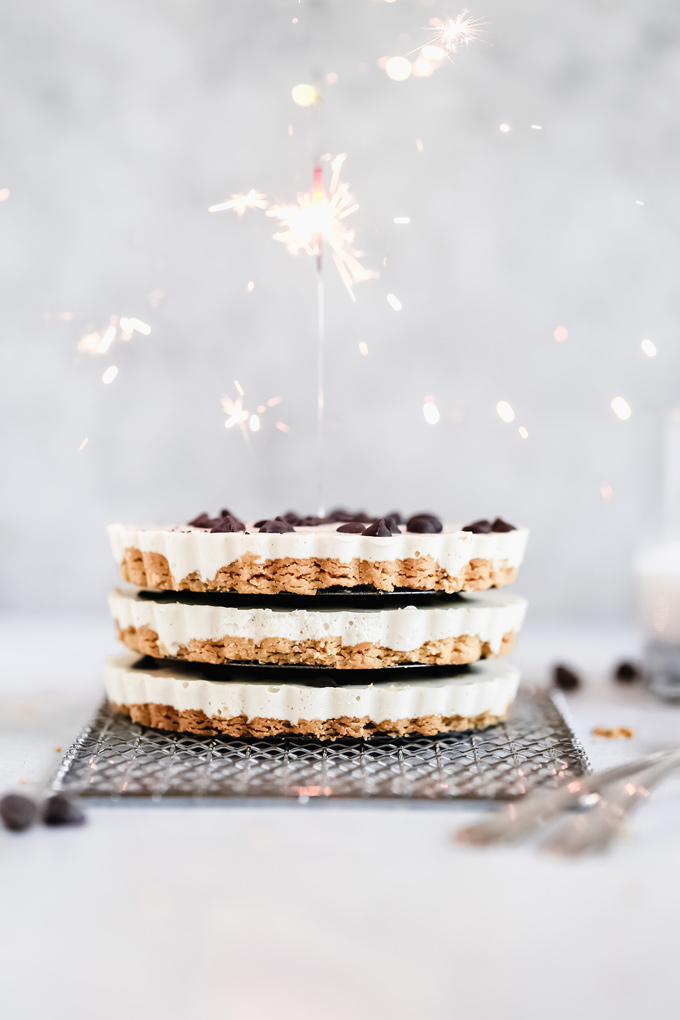 Happy 6th Birthday to NeuroticMommy!
WooHoo! Celebrating hard with this Vegan White Chocolate Fudge Cheesecake because there'd be no other way.
I honestly can't believe it's been 6 years of Blogging, Instagramming, Facebooking, Pinteresting, Youtubing, Twittering, Snapchatting, IG Storying. I mean, if they come out with one more form of social media I just may lose my mind. Oh wait, now there's TicTok too. How can one person keep up with all of this! Madness I tell ya. But I wouldn't have it any other way.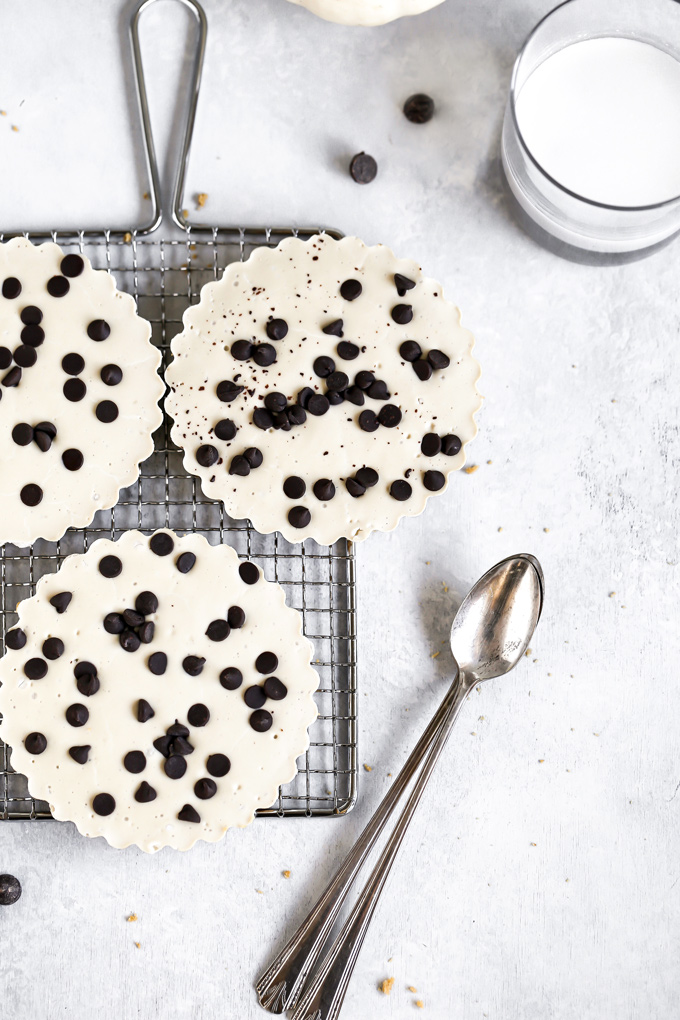 Where It All Began
Back in 2013 I never in a million years thought this is where I'd be at this point in my life. I thought I'd be a senior hair stylist somewhere in New York City. Not that that's a bad thing but I wasn't happy. Towards the end of that career I felt burnt out and the passion I once had for doing hair was gone. I always some how knew working for myself would be the best option but at that time I never even thought anything like this was possible.
It took a little going crazy after having my first son (read all about that here). We all go a little nuts after having kids and that's the truth. Things are brought to our awareness that wasn't there before. For me, I had to go through a really rough first year that led me to NM. NM wasn't even on purpose!
I was laying in bed one night and thought "I'm such a NeuroticMommy". At that time Instagram had just been introduced and I saw other accounts posting food and insight on things that I never even heard of or knew of. At that same time I had just started to learn about plant based food, yoga, mindfulness, meditation, and I felt like I was starting my life all over again in an epic direction. I was not a tech savvy person, I thought I would just share with my friends on Instagram like everyone else. Never did I think Instagram would be the platform it is today. And I never imagined I'd now be considered an IG OG.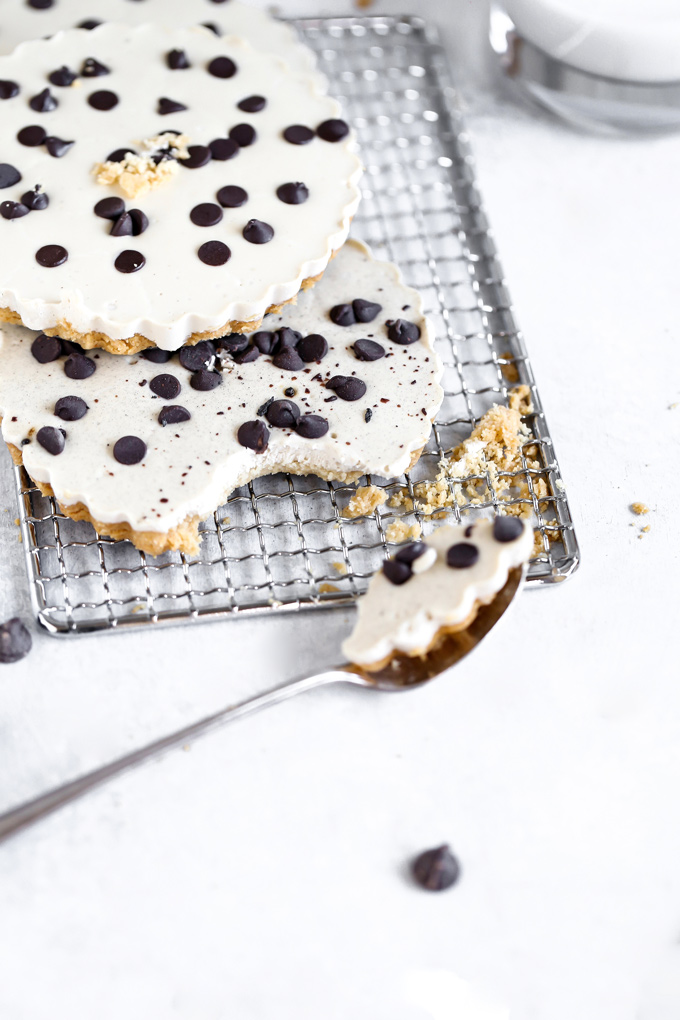 I'm an IG OG
I knew nothing about living a healthy lifestyle like I know it to be now. A whole other world opened up that just awed me. Still not knowing this would lead into a full blown passionate business, I started to meet others in the IG world from across the globe. Every single day I was learning something new and my mind was being constantly blown. Still is today because always the student right.
I remember one of my new online friends told me about IIN (Institute for Integrative Nutrition) and that's what led me to becoming a Certified Holistic Health Coach. Also during that time I was teaching myself food photography because I would drool over the other professionals out there and wanted to know how in all that's green did they get their photos to look like I could eat it off the screen! I wanted to be them, I wanted to know what they knew. Slowly but surely I started to understand the ropes of having an online business.
It started with vegan recipes and each year I'd say I expanded NM into everything that I correlate with. I learned that being healthy is not just about the foods we eat but about our mental and emotional health. I learned that spirituality was different from religion and I learned and honed in my my intuition and skills I always knew I had but never took action on them.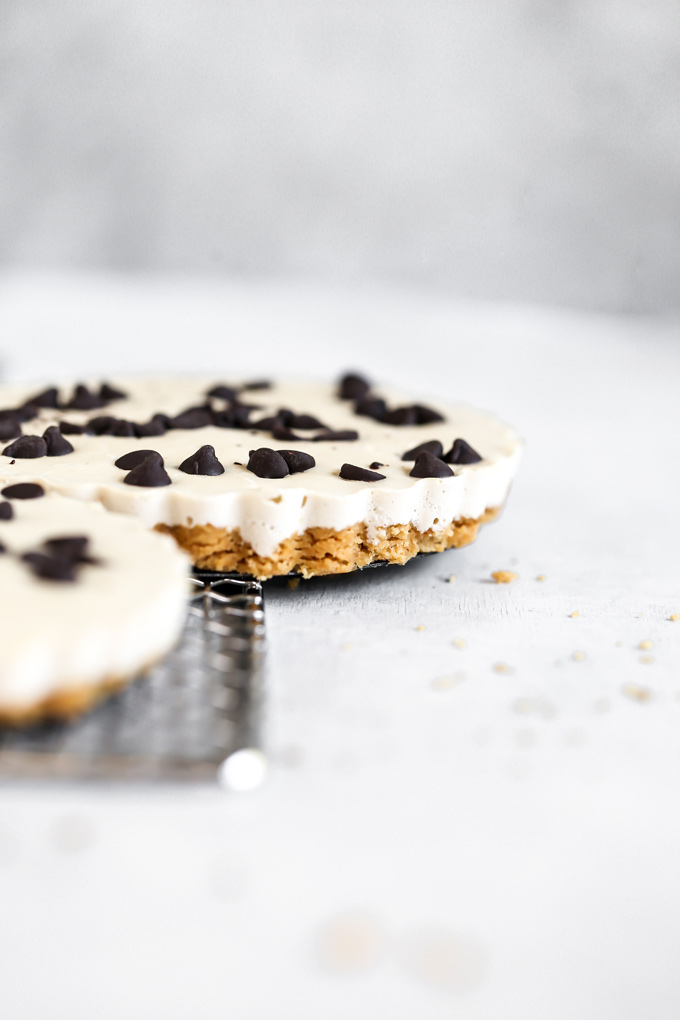 Special Recipe Alert!
This Vegan White Chocolate Fudge Cheesecake recipe is very special to me for so many reasons. Back when it all started, Instagram had these challenges. There was a challenge everyday of the week. If you won one of these challenges you'd get featured on the biggest pages. Then your account would literally grow overnight. It was super organic (God how I miss those days, lol). Anyway, when I started to navigate the waters of social media and when it dawned on me I can do what I love, I started to enter these challenges. The big ones were #eattherainbowchallenge, #sandwichsundays, and #flexbowlfridays, to name a few.
I entered the eat the rainbow challenge religiously and lost 7 weeks in a row. My pictures were god awful (see below) and I was just learning how to cook plant based. So many times I thought I wasn't good enough and that my shit just sucked. Until one day I won and I won so hard. I remember going to bed with about 4k followers and woke up to 8k. Back then that was so huge. Then another thing happened. I won that challenge two weeks straight. Then another week, plus all the other challenges I was entering and my account sky rocketed. This Vegan White Chocolate Fudge recipe is what (see original photo below) started it all. Once I posted this, dare I say it, it went viral and the rest was history.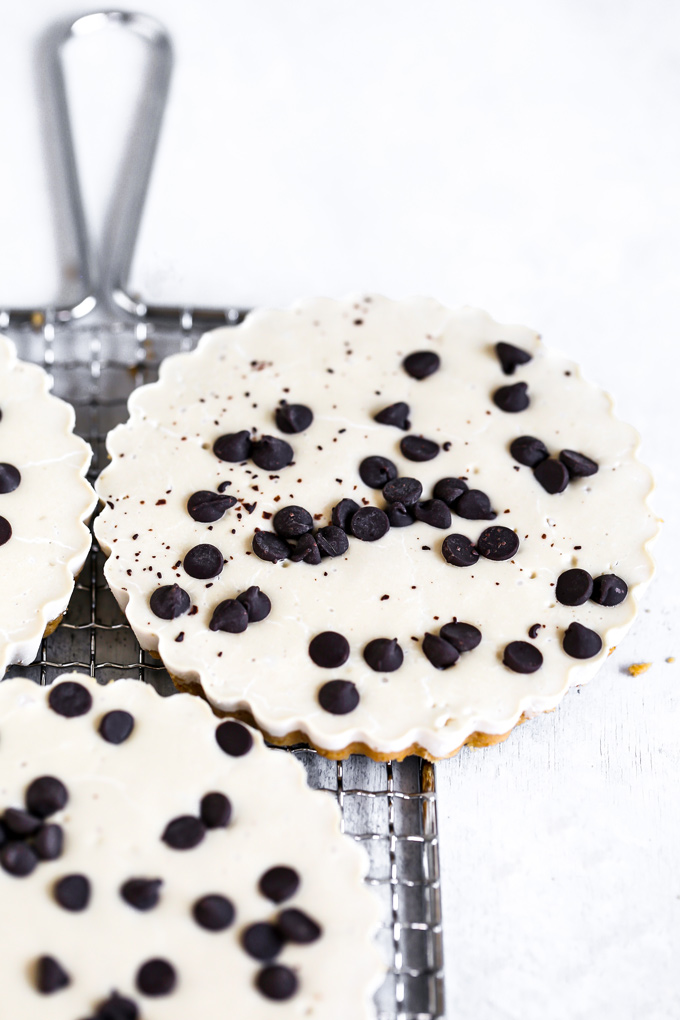 I Started My Website and Wrote 2 Books
Soon after that I knew I had to start my blog. I wanted a home base. I always roll with the changes of social media but I wanted to have something that was mine and concrete.
During this time I wrote two books (and I'm not done yet). The first one was self published and it's called Holistic Living – The Not So Complicated Guide to Living Naturally In A Processed World. (Get it for $5.00 TODAY ONLY!) The second book was a book deal I received through Gibbs-Smith and in 2018 Living Crazy Healthy was published (which you can buy anywhere books are sold by the way).
I see it in WholeFoods all the time and others have tagged me in places like all the way in Portland where they see it on stands in bookstores there too. It's pretty wild and all still very shocking to me because believe me you, if I can do it, you can most certainly do it too. Whatever your dreams are, seriously just go for it. I've learned (and am still learning) that when you're on the path you're suppose to be on, doors keep opening up. It could be one step at a time but it's there and you lead the way.
Just to give you an example when I enrolled into IIN. My husband and I did not have the money. Like for reals, we were so broke. I talked about it with him and he just said to me "Well, we'll make it work". And looking back I don't know how we did it but we did. It was a very huge milestone for me personally and for NeuroticMommy the brand. Honestly when I think about that time, it brings tears to my eyes.
 Holistic Living is on Sale for only $5.00 today only!!!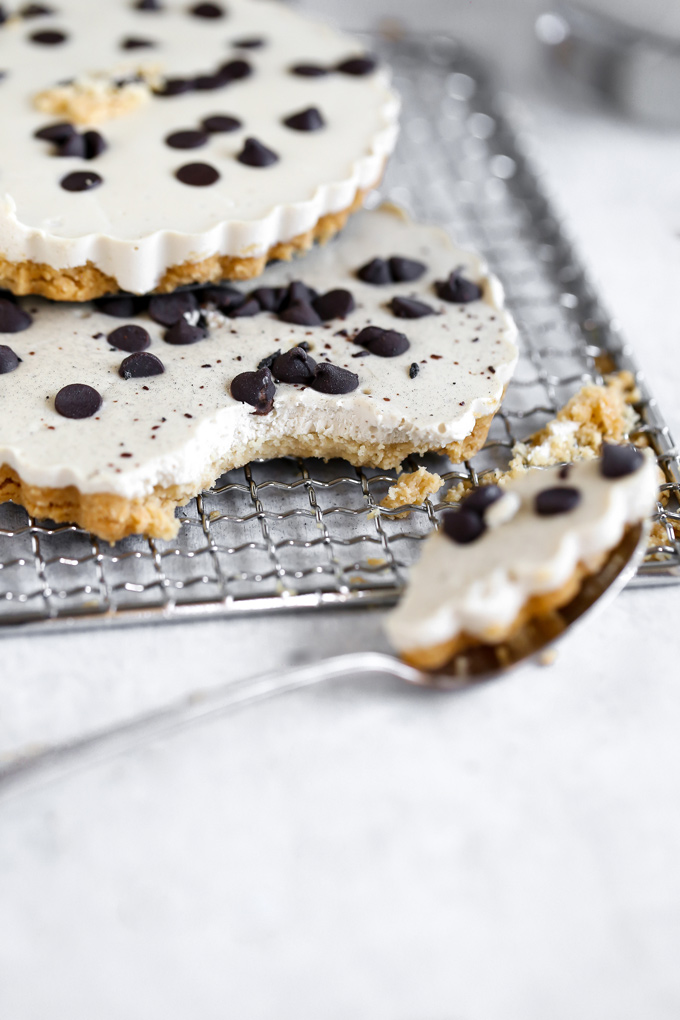 If I Can Do What I Love Then So Can You!
I'm just a regular person like all of you. I have days, a lot of days, where I don't think I've done enough or I'm doing enough. I'll always question myself, like why don't I have this going or why don't I have that going. I have to stop myself from going down that rabbit hole because I need to look at how far I've come and where I'm headed. It's all good. You just gotta do things in your time, your way.
Sometimes I look at others and think how do they do it, I want to be them even after all these years. But now that I've grown a bit from 6 years ago I turn that happy envy into true happiness for the person, myself and it motivates and inspires me with new ideas and ways in which I can continue to move forward. And really, it's all because of you guys. I can't thank you enough for all of your love and support. Mother or not women are all sorts of Neurotic right.
I know this was a super long post but I really wanted to share this with you because if it ignites a fire for just one person to get off their ass and take action on their life, dreams and goals, then I'm good with that.
With all that said this very special treat is a must make. I also give options for making it vegan keto friendly as well so everyone can get in on the goodness. It's creamy, white chocolatey, and all sorts of yum going on. Sort of looks like a cannoli too! ha. So in celebration of you, me and whatever you got going on, light a candle and enjoy yourself. Whether you're starting out, made a decision to end something and start anew, celebrate yourself and enjoy the hell out of it.
HAPPY BIRTHDAY TO NEUROTICMOMMY!
Sale ends on Holistic Living tomorrow. Here's the link to get it for only $5.00!!!
The original photo taken from 2013 of this Vegan White Chocolate Fudge Cheesecake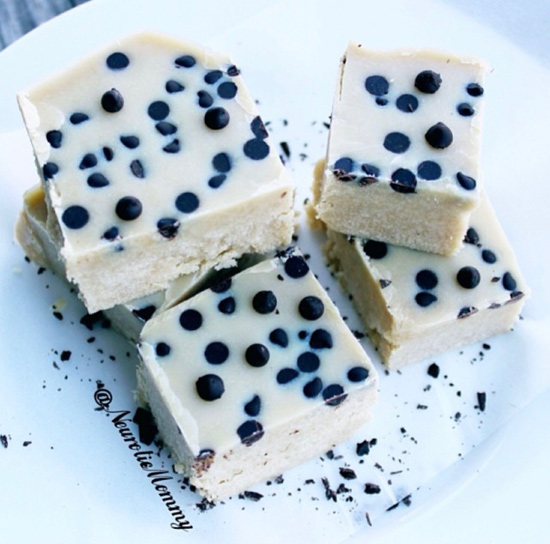 A look back through the years when I first started taking photos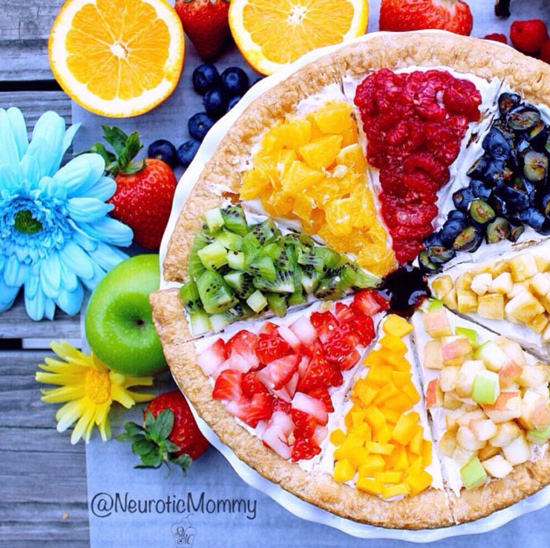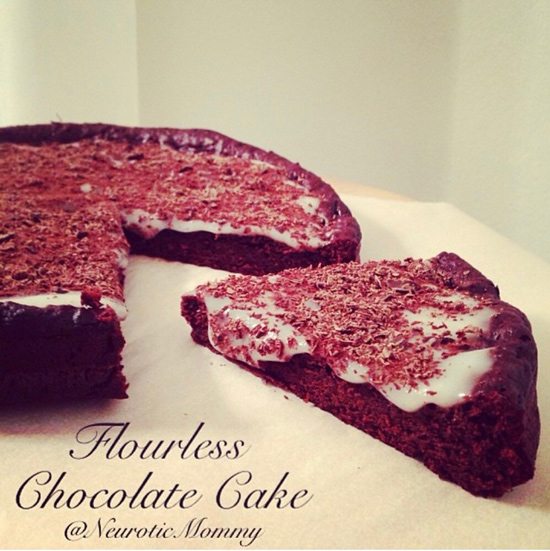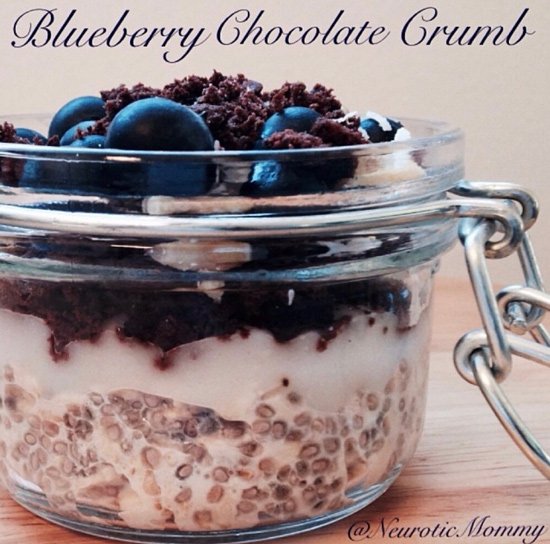 Vegan White Chocolate Fudge Cheesecake
Creamy, indulgent deliciousness made with a vegan buttery crust, creamy cacao butter makes up the white chocolate center, and topped with dairy free chocolate chips, this is a must make!
Ingredients
For the Crust
4 tbsp vegan butter, melted
1 cup almond flour
White Chocolate Fudge
120 g cocao butter, melted
70 g cashews, (flash soaked, see notes)
141 g maple syrup, (sub keto friendly maple flavored syrup, see notes)
67 g full fat coconut milk , (from a can)
3-4 tbsp dairy free chocolate chips, (sub keto friendly dark chocolate chips)
Instructions
For the Crust
Preheat oven to 350F and spray an 8" springform pan with coconut oil spray or any non stick cooking spray. Or you can do what I did and make this single serve and use mini tart pans, size 4"x0.75 (makes 4).

Melt down vegan butter. Add it to the almond flour until it sticks together and a nice dough forms.

Press dough into bottom of the pan or tart dishes evenly. Place in the oven to bake for 12-15 minutes or until golden on the edges.

While that's baking make the filling.
White Chocolate Fudge
Melt down the cocao butter using the double boiler method. While that's melting add all the other ingredients to a blender and run until smooth and creamy.

When cacao butter is melted all the way, pour that into the blender and run until well combined.

If you're using tart pans like me, evenly distritube the white chocoalte fudge between them, you may have a littile left over. If you're using an 8" springform pan, pour the whole thing right on top of the crust.

Top with chocolate chips (add more or less to your liking) and pop in the freezer to set for 2-4 hours. Preferabley overnight but if you can't wait 2-4 hours will be good.

When ready to serve remove from the freezer, let thaw for just about 5 minutes and serve. You can top with coconut whip cream, side of berries and choclate drizzle if you ever so desire. Enjoy!
Notes
To flash soak your cashews let them sit in boiling water for 15 minutes. This softens them up. When ready to use them drain the water, rinse and use and desired. You can use this method in almost every recipe that calls for cashews.
The maple flavored syrup I used to sub regular maple syrup to make this keto friendly is this one by Lakanto.
I use these chocolate chips to keep it keto friendly.
If you're not vegan keto you can use any dairy free chocolate chips and any maple syrup.  
This is the cacao butter I used in this recipe.
Vegan White Chocolate Fudge Cheesecake
~Pin This Recipe~