Unveiling the Secrets of Crystal Power: The full Breakdown on How Crystals Work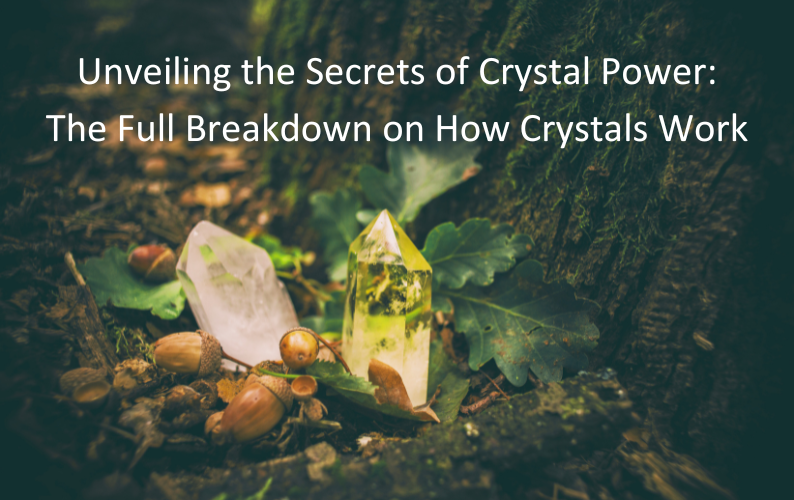 Crystals are naturally occurring mineral substances that have a specific and regular three-dimensional internal arrangement of atoms, molecules, or ions. They can be found in a wide range of colors, shapes, and sizes, and are renowned for their beauty and unique physical and healing properties.
Crystals have been used for thousands of years in many different cultures for their healing properties, decorative purposes, and as a medium for divination and spiritual practices. Some common types of crystals include quartz, amethyst, citrine, and diamond. Each crystal has its own unique properties and can be used for specific purposes, such as promoting relaxation, enhancing intuition, or promoting mental clarity.
Crystals can also be used in technology, such as in electronics and medical equipment, due to their piezoelectric properties. In recent years, the popularity of crystals has increased significantly, with many people are incorporating them into their daily lives through the use of gemstones, crystal grids, and other methods.
Unveiling the Secrets of Crystal Power: The full Breakdown on How Crystals Work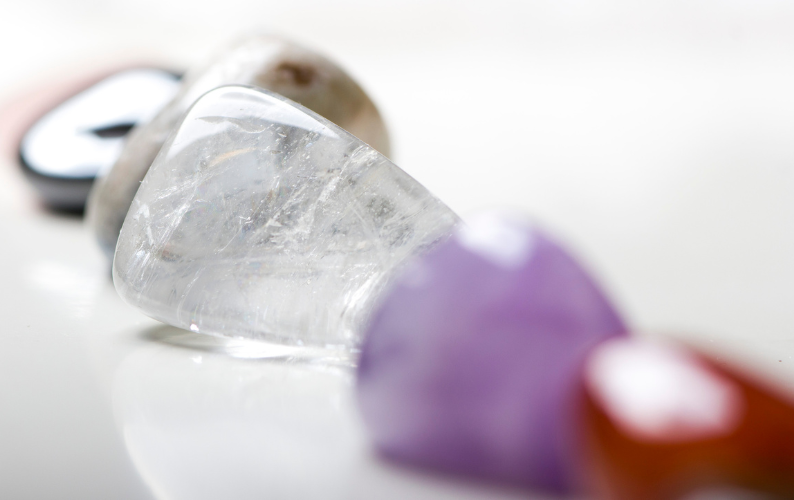 If you've ever stepped foot in a crystal shop or have seen friends or influencers touting their mystical properties, you may have become curious about healing crystals. But how do they really work?
The secrets to Healing crystals are believed to work by resonating with our body's own energy, or vibration. Everything in the universe, including our bodies, emits its own unique frequency. This frequency can be disrupted by stress, illness, and negative emotions, leading to an imbalance in the body's energy. Healing crystals are believed to have their own unique vibrational frequencies that can help restore balance to our body's energy fields.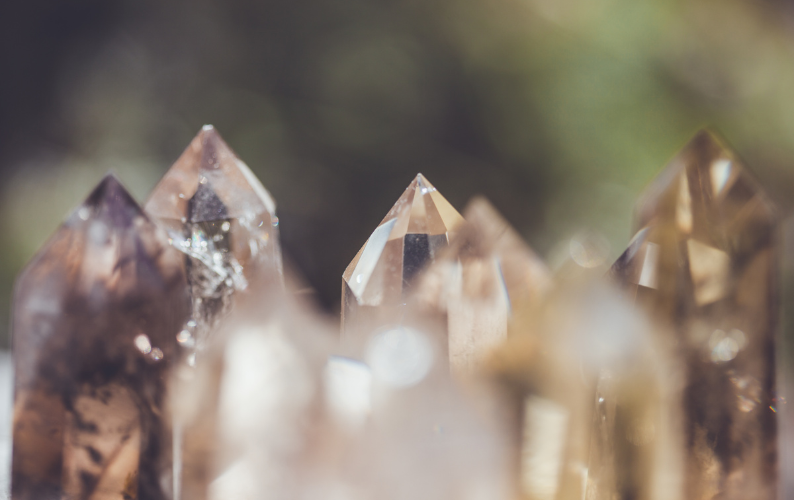 When you hold a crystal or wear it as a piece of jewelry, its energetic properties are said to interact with your body's energy. This helps to remove any blockages or imbalances that may be present. This can lead to physical, emotional, and spiritual healing.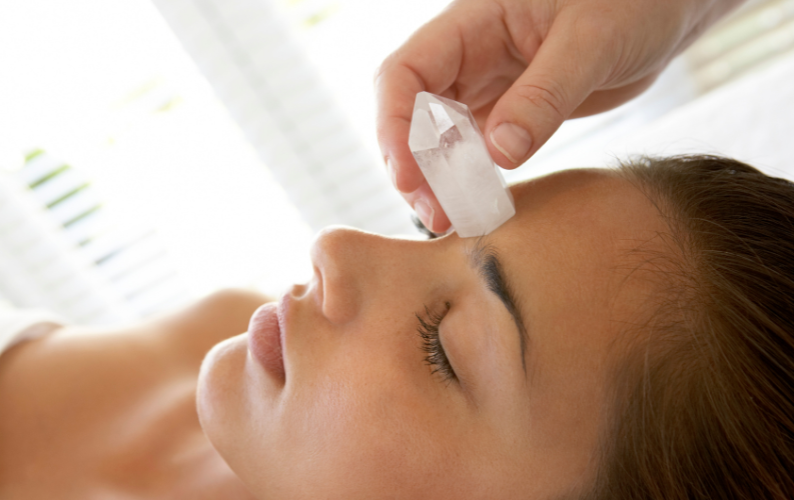 Different crystals are believed to have different properties and can be used for specific purposes. For example, Rose Quartz is often associated with love and emotional healing, while amethyst is believed to promote calmness and relaxation.
Healing crystals can be used in a variety of ways, including:
Wearing them as jewelry
Placing them directly on the body as part of a meditation or healing practice
Keeping them on your bedside table or in your workspace to promote a certain energy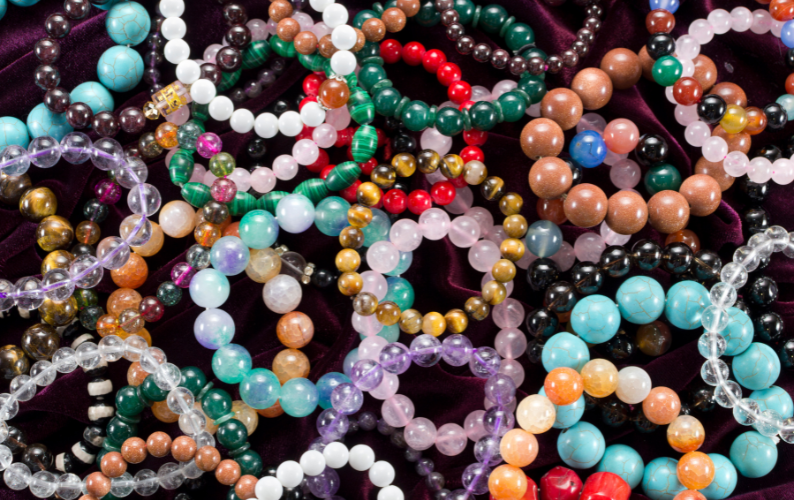 It's important to note that while many people report, powerful, positive experiences with using healing crystals, they should not be considered a replacement for medical treatment. If you have a medical condition, always consult with a doctor.
Everyone is so uniquely different, so your experience with crystals may be different than someone else's. If you would like to embark on a profound healing journey, I invite you to book a Crystal Therapy Session or Crystal Reading with me and discover the transformative benefits of crystal healing for yourself!
In conclusion, healing crystals are believed to work by interacting with our body's own energy fields, promoting balance and healing. If you're curious about using them for yourself, start by researching different types of crystals and their properties. Try incorporating them into your daily routine in a way that feels comfortable and effective for you.
Remember to check out our Etsy shop where you can find a wide variety of consciously sourced crystals!
With Love + Crystals,