Spinach & Chive Fettuccine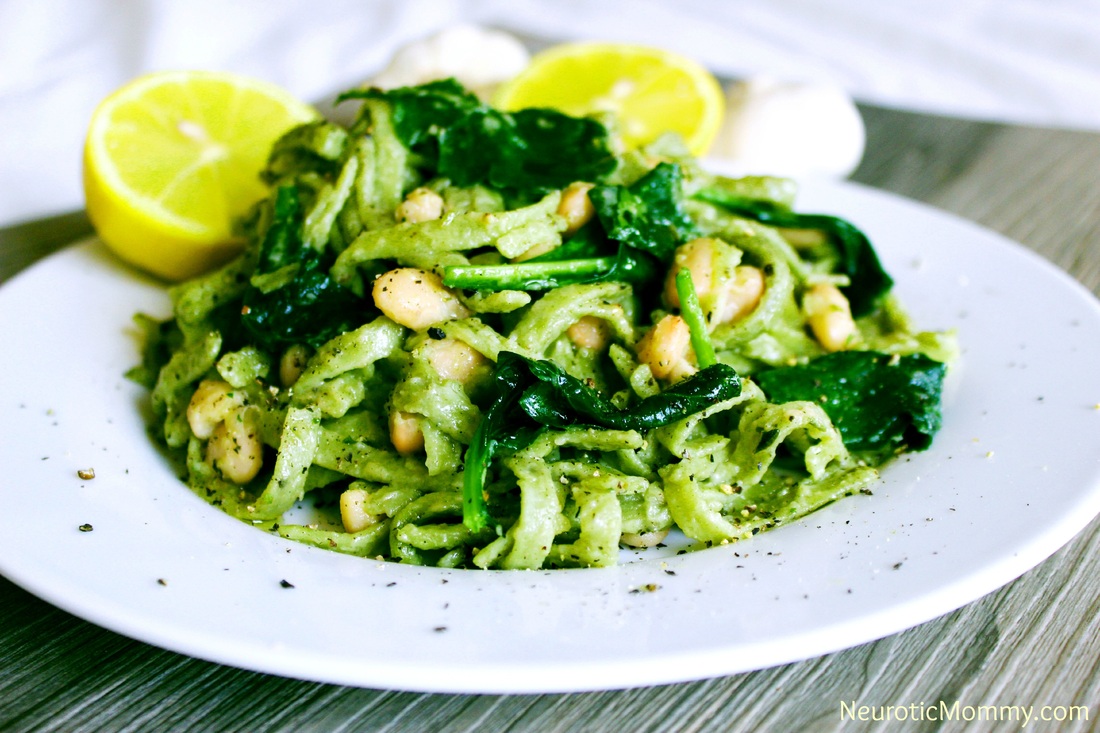 Since I've been  hitting you up with some awesome desserts and snacks I figured I'd hit you guys up with some healthy comfort food too! It has been raining and cold here (Brrr) so I needed something to warm up our insides otherwise we'd all be looking like frosty.
This pasta is ooh la la delicious and I'm all like "Did I just make that?" lol.
Ingredients
1 bag spinach and chive fettuccine (purchased from trader joe's)
1/3 c extra virgin olive oil
5 garlic cloves, sliced
Juice from one lemon
Salt/Pepper to taste
1 tbsp coconut butter
2 tsp onion powder
1 1/2 tsp rubbed sage
Parsley & Oregano to your liking
1 c fresh spinach
1 c escarole
1 can white beans
Method
Prepare pasta as directed.
In a large fry pan heat up the oil and garlic.
Once the pasta is done drain well and add to the oil and garlic.
While thats on low heat add in all the seasonings moving the pasta around frequently so it gets evenly absorbed by the sauce.
In a separate pot heat up the beans. Do not overcook.
Once heated, add them in with the pasta.
Add spinach and escarole. The pasta will be so hot it will wilt them down but it will still hold nutritional value.
Sprinkle with lemon juice and ground black pepper. Enjoy!