Cookie Dough Bites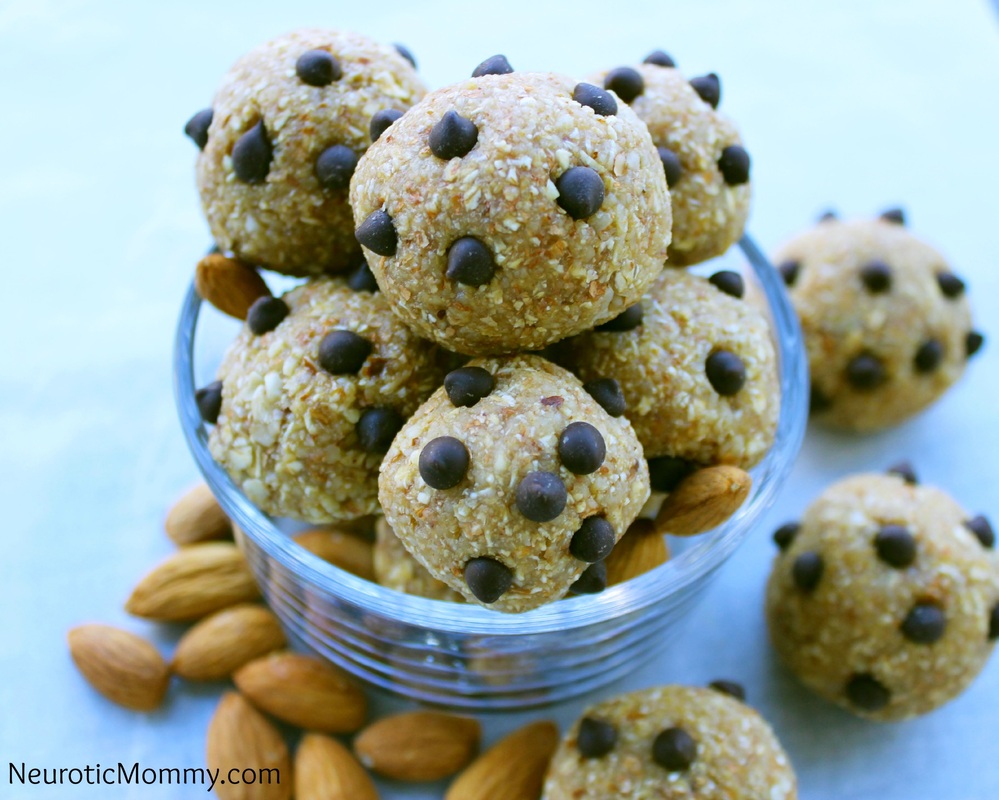 Who is your favorite person of all time? Oh is it me? Well maybe after this post I will be. hehehe … Cookie Dough Bites anyone? These took me literally 5 minutes to make and about 10 seconds to eat. I didn't eat all of them but I very well could have. Plus I do have to share with Nugs and my hubs (boo for sharing, lol). But you will understand why when you make them and taste those fantastic little snacks. 
Vegan, Dairy Free
Ingredients
1 c almond meal
1 c rolled oats
3 tbsp maple syrup
2 tbsp peanut butter
2 tsp vanilla extract
1/4 c water
2 tbsp vegan chocolate chips
Method
Put everything into a food processor except chocolate chips and run until crumbly.
Fold in chocolate chips.
Take tablespoon size portions and roll into balls with the palm of your hands. 
Place in the fridge for about half hour or you can just eat the straight away, Enjoy!
*Note These are great pre or post workout!
Recipe adapted from mywholefoodlife.com