"Can't Have Just One" Peanut Butter Cookies
Now these are the cookies Santa wants to be eating…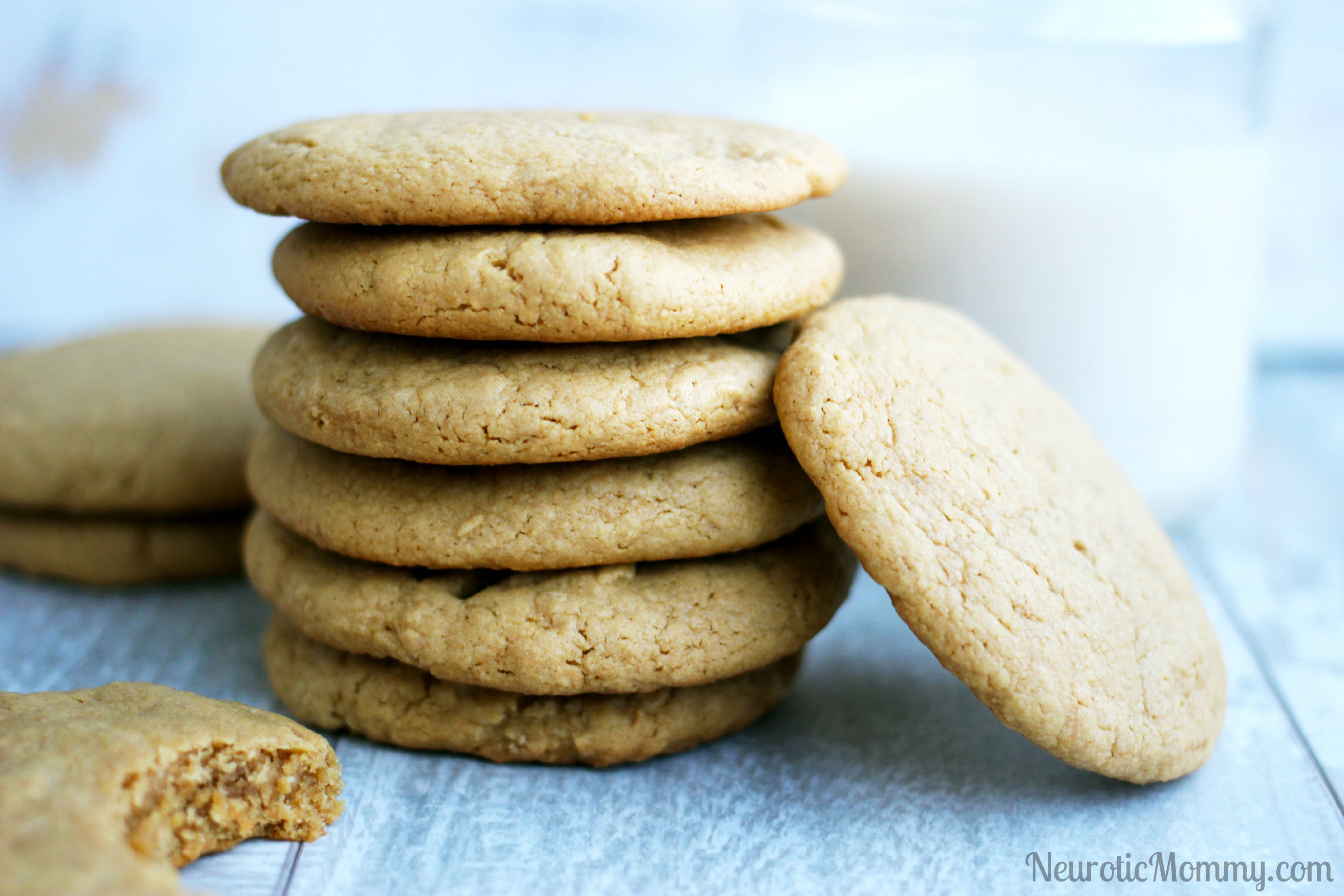 Last week when I was baking non stop for Thanksgiving I kept having to make batch after batch of these cookies. I am a peanut butter lover and if you are too then these cookies are in the danger zone. hahaha Just kidding (or am I?) But seriously, usually I can make cookies and have some self control but with these that was a no no. I had to literally slap my own hand from going back into the cookie jar for 3rds. The travesty…NOT!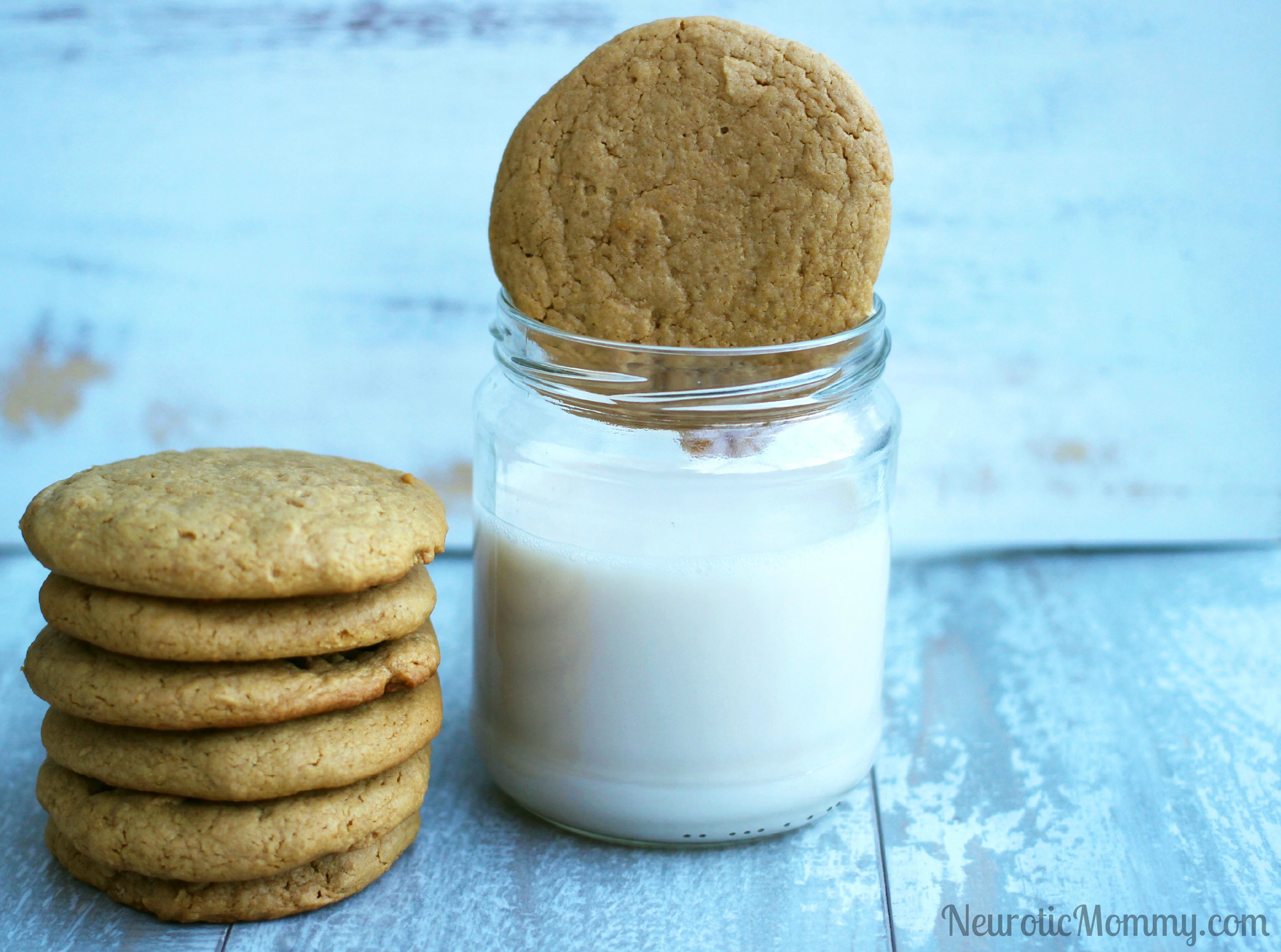 Even the dough had me like whoa. I was like hold up, you had me at cookie dough. And without the worry of getting salmonella, how bout that one eh (thumbs up). When I was pregnant I ate so many Nutter Butters that I made myself sick. Eating all that processed food was not um, ideal, right? Uuugh. These taste just the same if not better. I kid you not. So if you're looking to kick the junk to the curb and start baking some good cookies with real ingredients, these are for you (and you and yes you too over there in the back).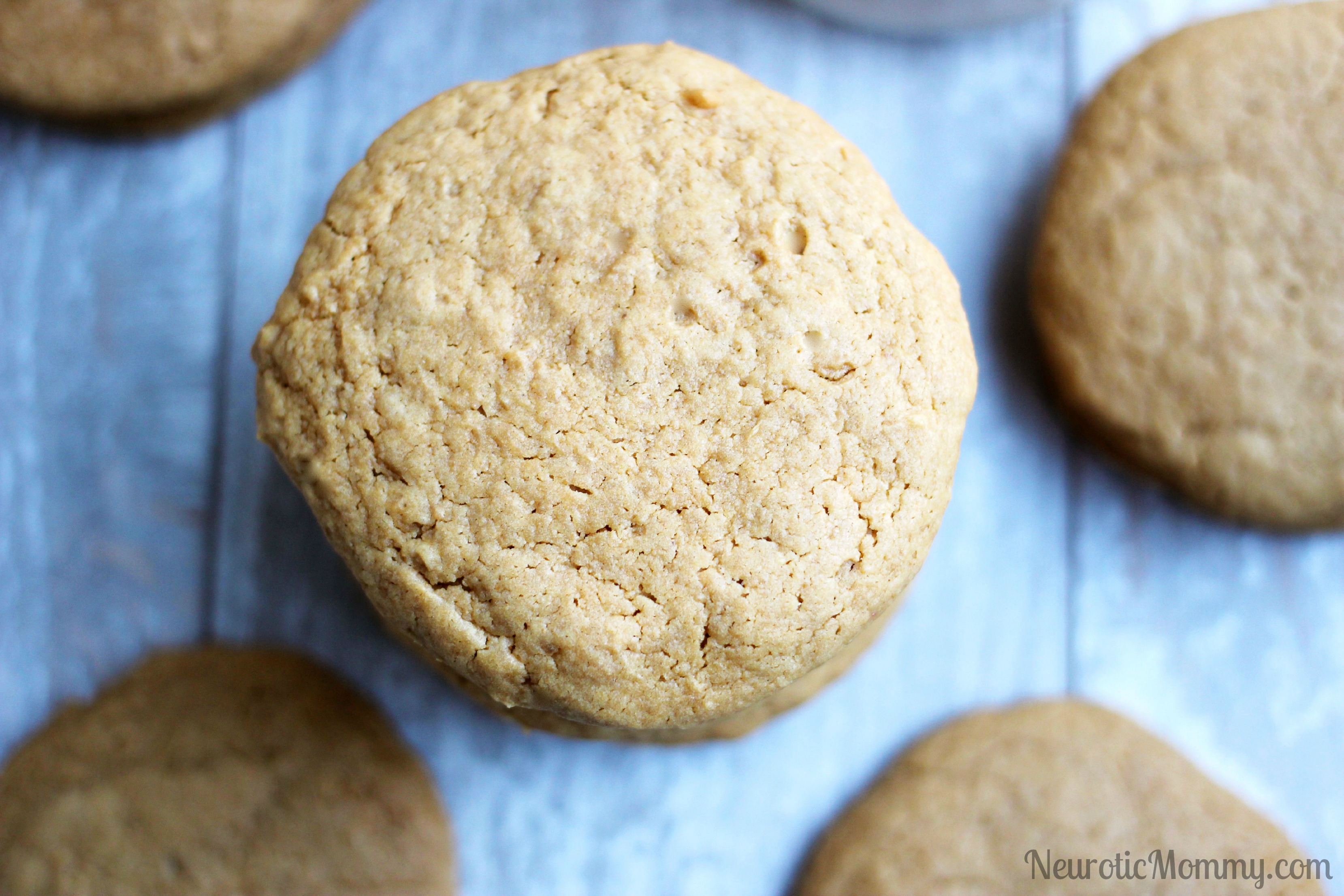 Another thing is if you use crunchy peanut butter, errr ma gawd…tastebud dance party like ASAP. That soft chewy cookie with that slight crunch! Whaaat! Partnered up with some sort of nut milk (I drank mine with Almond) and you'll be good to freaking go.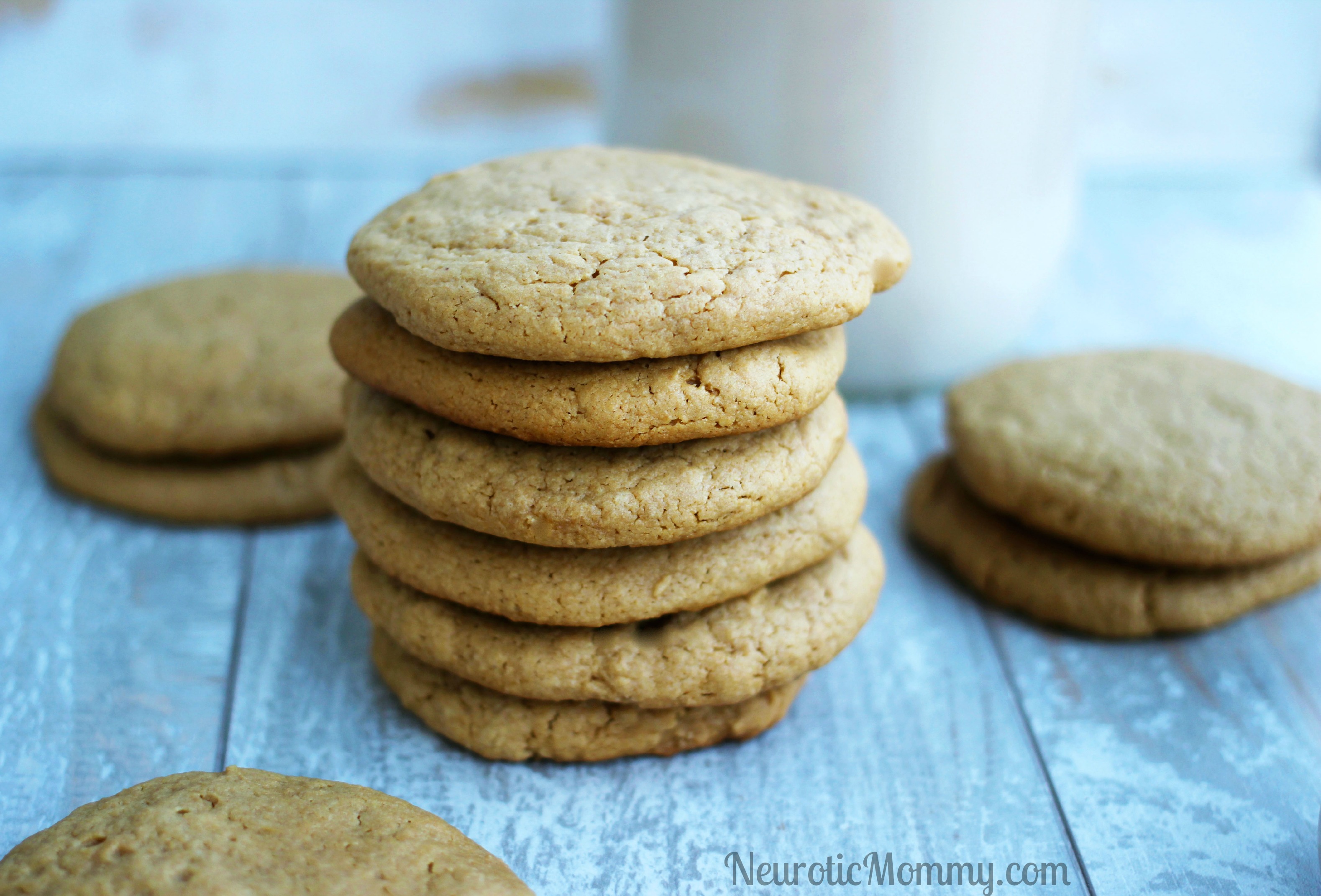 I cannot be held responsible if you eat the whole lot. Welcome to cookie land my friends…kinda like Hotel California, you may stay awhile =)
Prep Time: 10 minutes ~ Cook Time: 10 minutes ~ Total Time: 20 minutes
Ingredients
2 c whole wheat pastry flour
1 tsp baking soda
1 tsp himalayan pink salt
1 c unsalted creamy or crunchy peanut butter
1 1/2 tsp vanilla extract
1/4 c extra virgin olive oil
1 c maple syrup
Method
Preheat oven to 350F. Line baking sheet with parchment paper.
Sift together dry ingredients in one bowl and mix together wet ingredients in another.
Add dry ingredients and mix in with wet until just combined. Do not over mix. It's ok if its still a bit powdery.
Let sit for a few minutes. Then give a few good mixes.
Take tablespoon size portions, roll into balls and gently flatten with your hands.
Bake for 10 minutes. Try to contain yourself, but don't say I didn't warn ya! Enjoy!