12 Days of Cookies: Double Chocolate Chip Mints
On the second day of Christmas NeuroticMommy gave to me: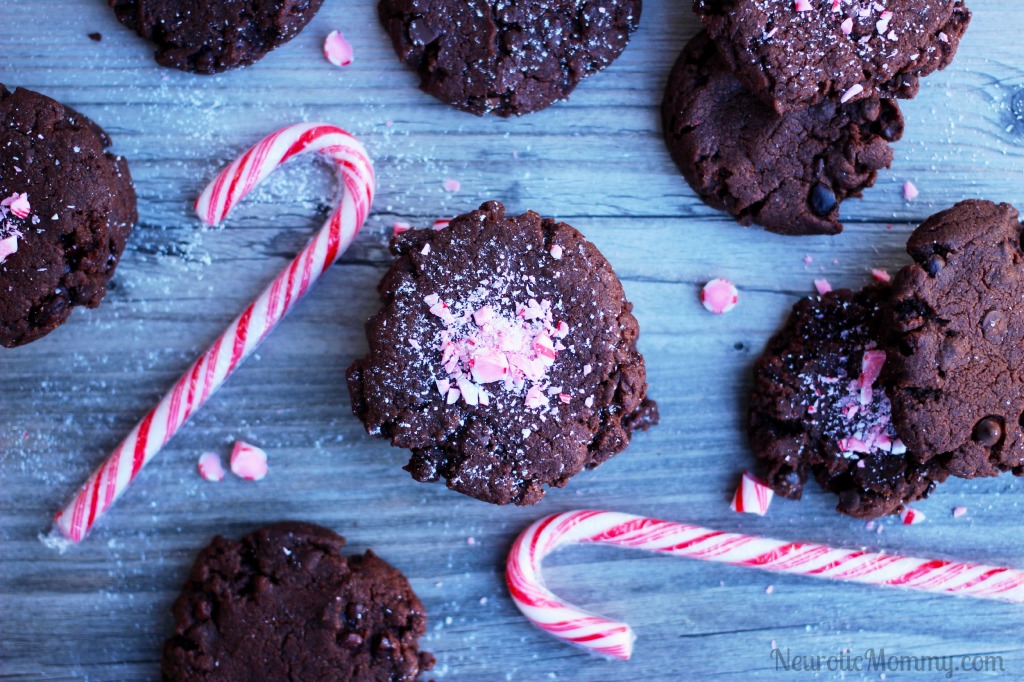 Double Chocolate Chip Mint cookies. I have been crazy busy with Christmas shopping, baking and ya know just being a Mom. As if that's no big deal right? Just having to keep another little tiny guy alive and well in the world. Pfffttt.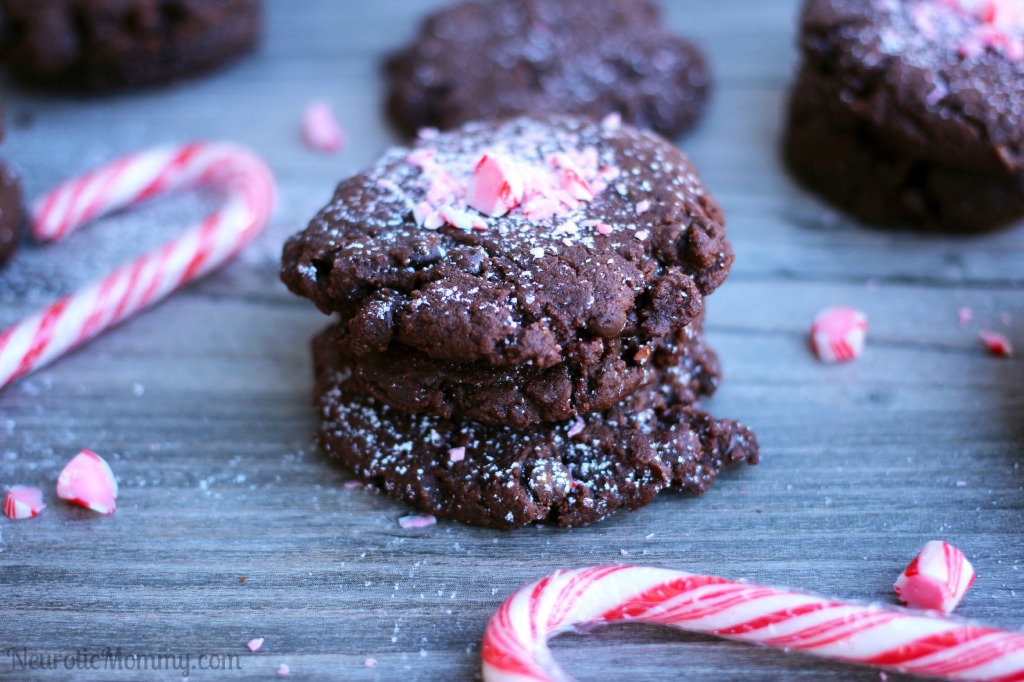 I was running a little behind on posts but now I'm all caught up. Phew. If you only knew a day in the life of a food blogger. And if you are a food blogger you probably still have flour somewhere on your body. The hard knock cookie life right! LOL … I know what you're thinking, "Lets get on with it J-Roe"… Ok Ok, gosh. (slight eye roll) This is batch 2 of my 12 Days of Cookies. Chocolate and Mint? Oh yes please, right here right here. I'm so down with this combo it's not even right.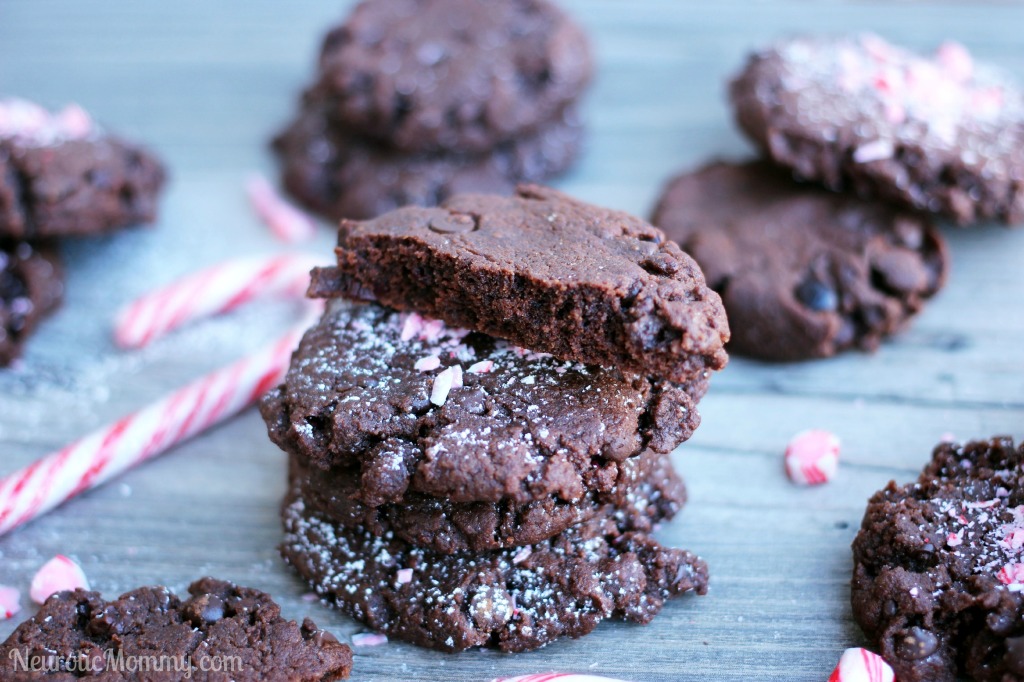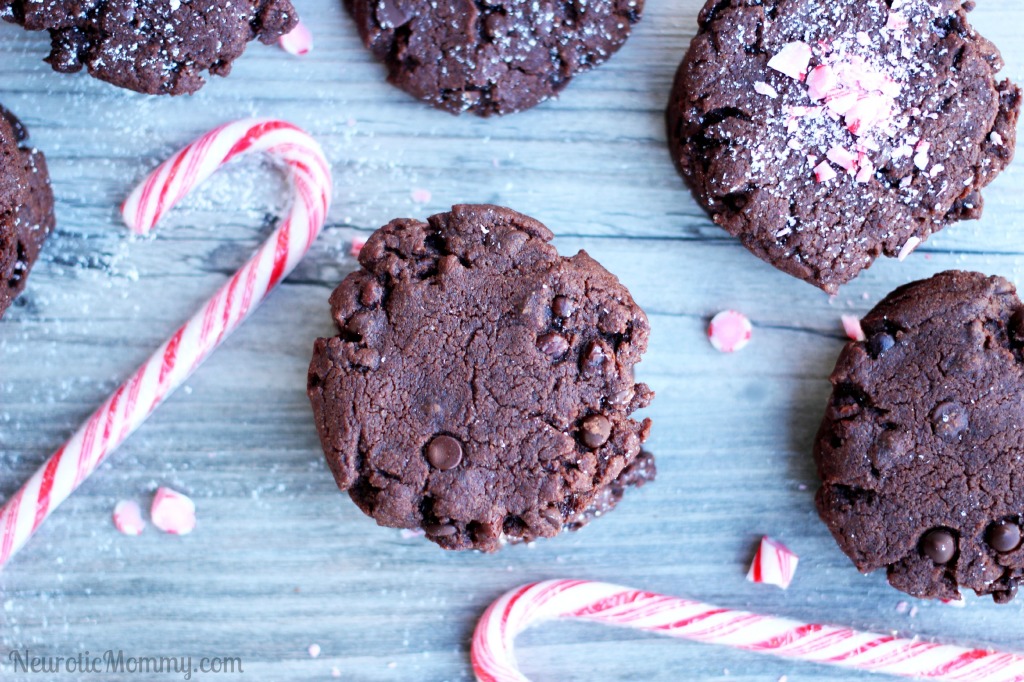 Have you ever had a Crinkle? (hmmm possible future cookie) Well, they are like that. Soft and chewy except these have just a hint of mint. Its like a mix between a cookie and a brownie. The mint is not too over powering either. And hey, if you're not a mint fan guess what? Yeap…you can leave the mint out all together. I hooked it up like that. Cyber Hugs!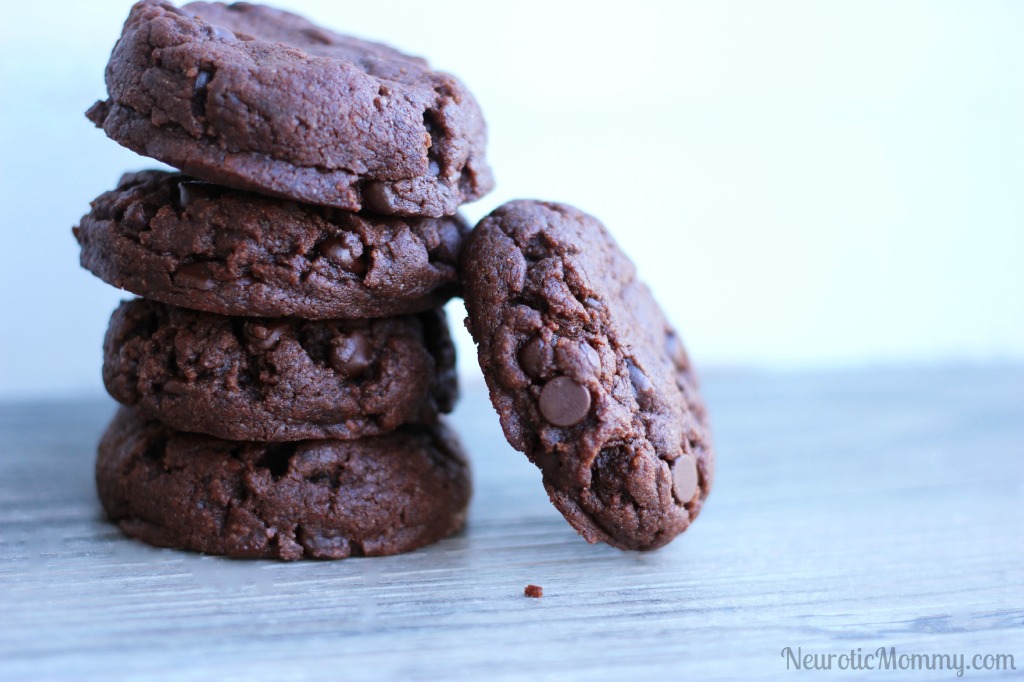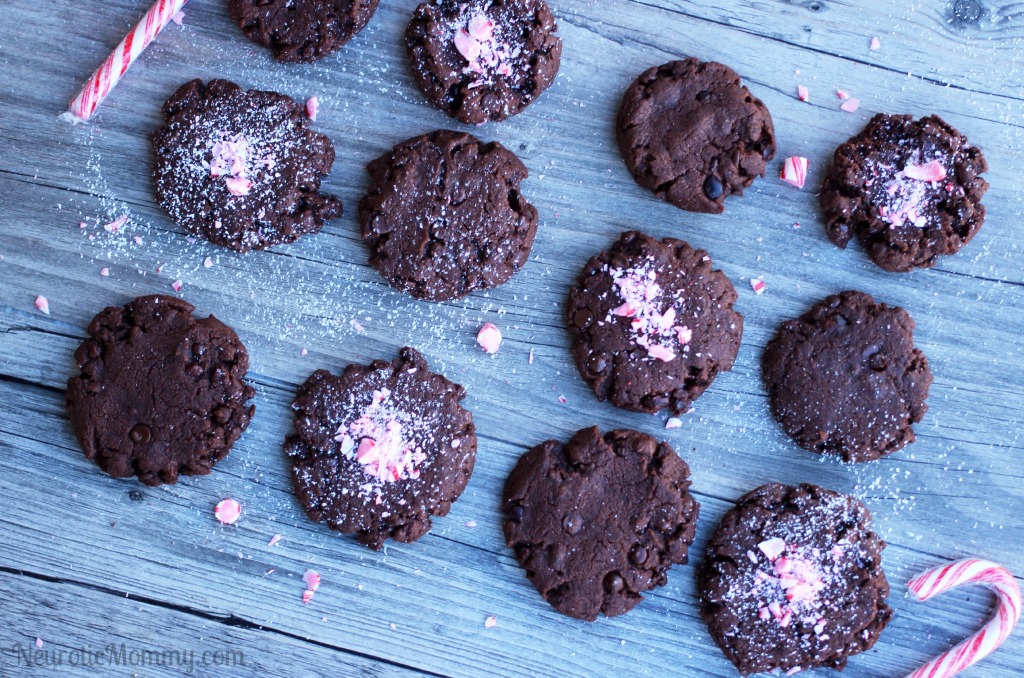 I'm telling' ya, if you make these for your special peeps, they will be ooh la la-in' you all day and night. Don't say I didn't warn you. This is the kind of cookie where you wait till the kids are asleep, you creep into the kitchen, open a bottle of red and have some alone time. Ain't nothing wrong with that ma ladies (and gents, Ahem). Alright I won't hold out any longer. I'm such a tease…
Prep Time: 10 minutes ~ Cook Time: 12 minutes ~ Total Time: 22 minutes
Ingredients
1 1/2 c whole wheat pastry flour
3/4 c cacao powder
1/4 tsp baking soda
7 oz coconut butter, softened
1 c coconut sugar or regular sugar
1 tsp peppermint extract
3 tbsp strong coffee or espresso
1 c chocolate chips
1/2 c cacao nibs
powdered sugar for topping, optional
crushed peppermint candy to garnish, optional
Method
Preheat oven to 350F and line baking sheet with parchment paper.
In a medium bowl, sift together dry ingredients: flour, cacao powder and baking soda.
In a larger bowl, using a hand mixer cream together butter, sugar, peppermint extract and coffee until smooth.
Fold in chocolate chips and cacao nibs.
Use a cookie scoop to shape dough into balls. Slightly press down on each cookie with the palm of your hand.
Bake for 12 minutes and let cool on baking sheet before transferring to a cookie rack.
Garnish with powdered sugar or crushed peppermint candies.
Enjoy!
Ps…If you aren't above the age for a bottle of red, Almond milk works just as well too!
Rate This Recipe
[yasr_visitor_votes]