Doughnut Muffins stuffed with Blueberry Jam
Ah yes, the doughnut has met the muffin and they made a baby…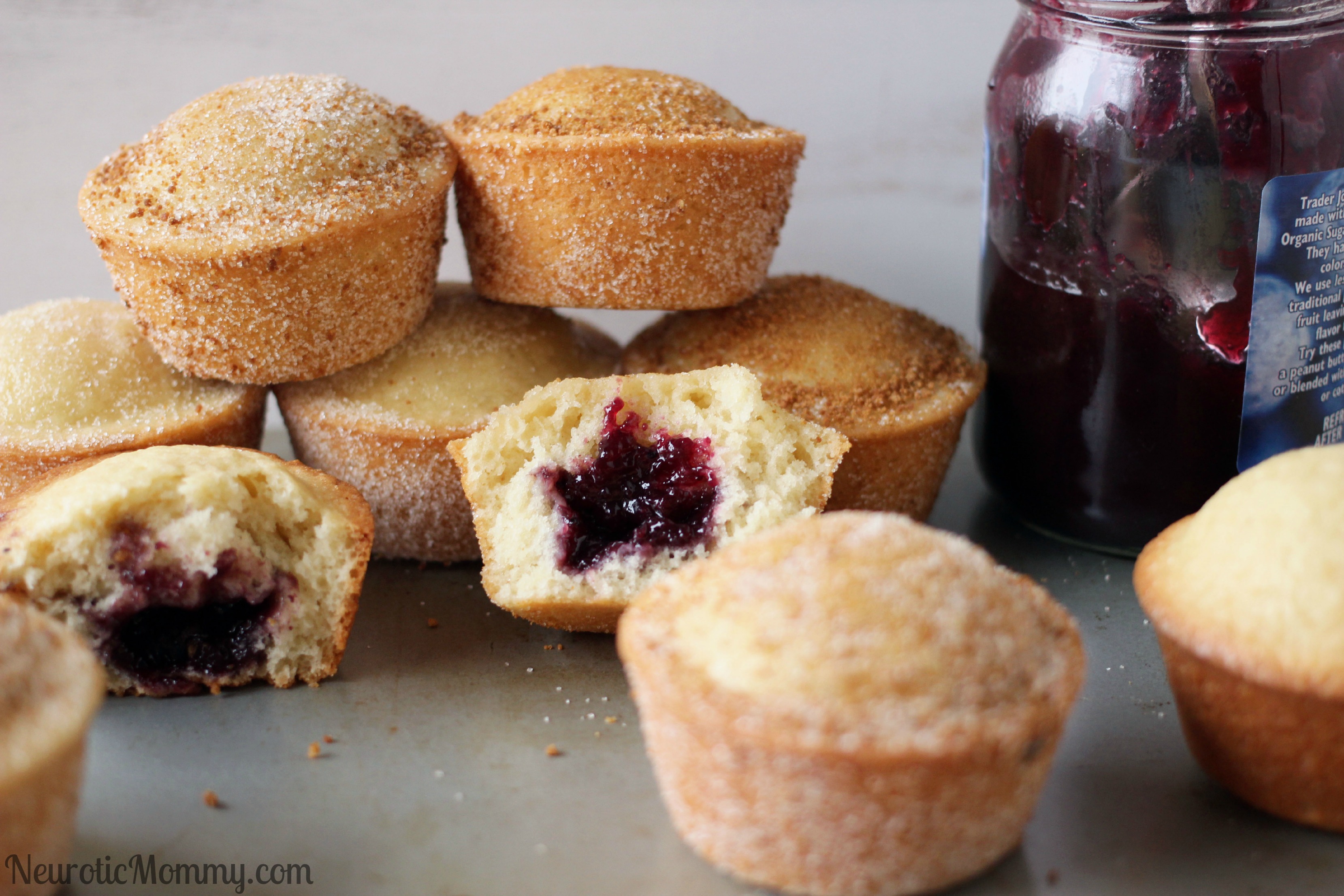 I came across this recipe and it was in Euro measurements. I'm so not familiar with that but I took some time, did some research and figured it out. Luckily there are a lot of online tools to help convert recipes to US measurements. Annnywhoozers, enough about that. Lets talk about these stud muffins (pun intended).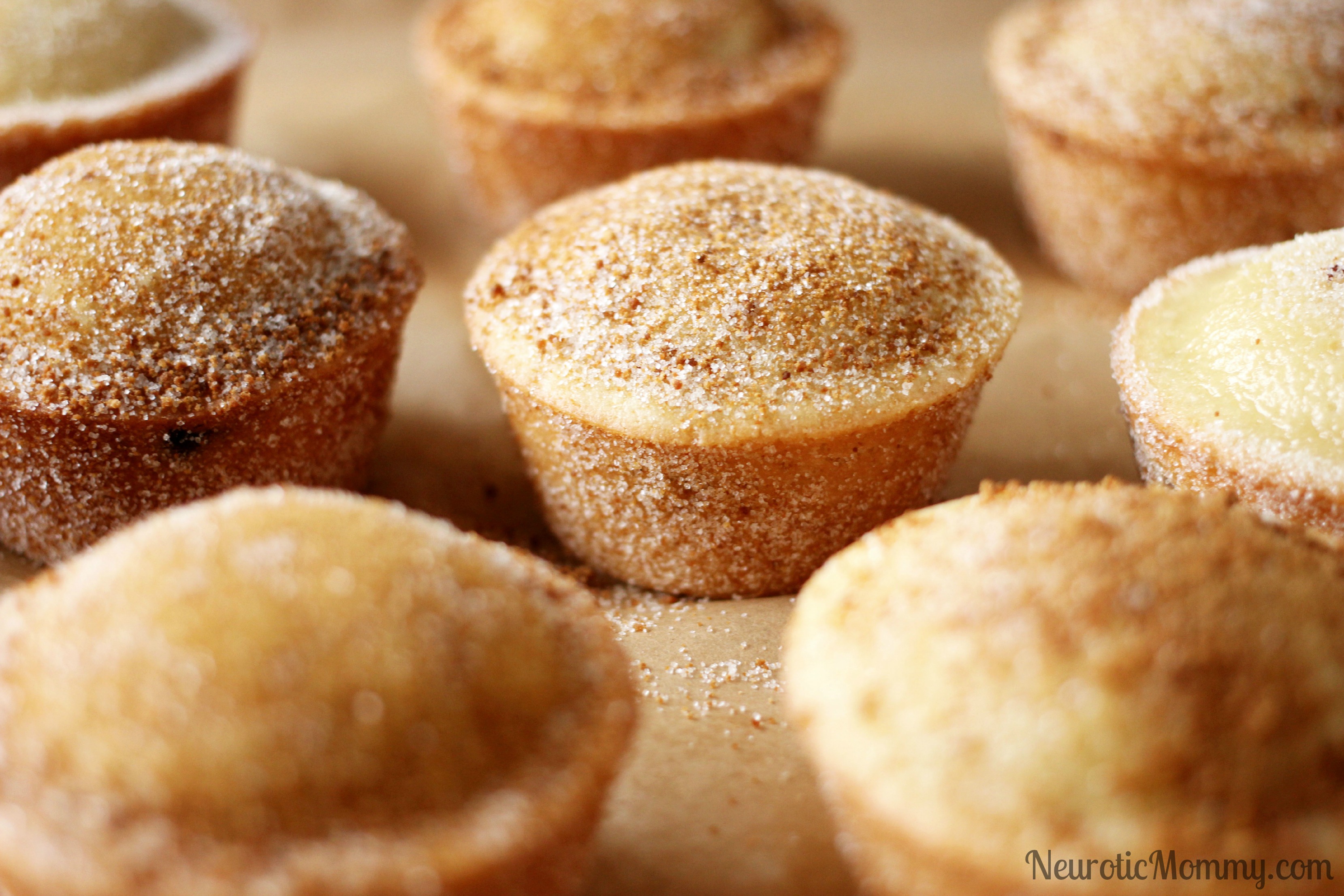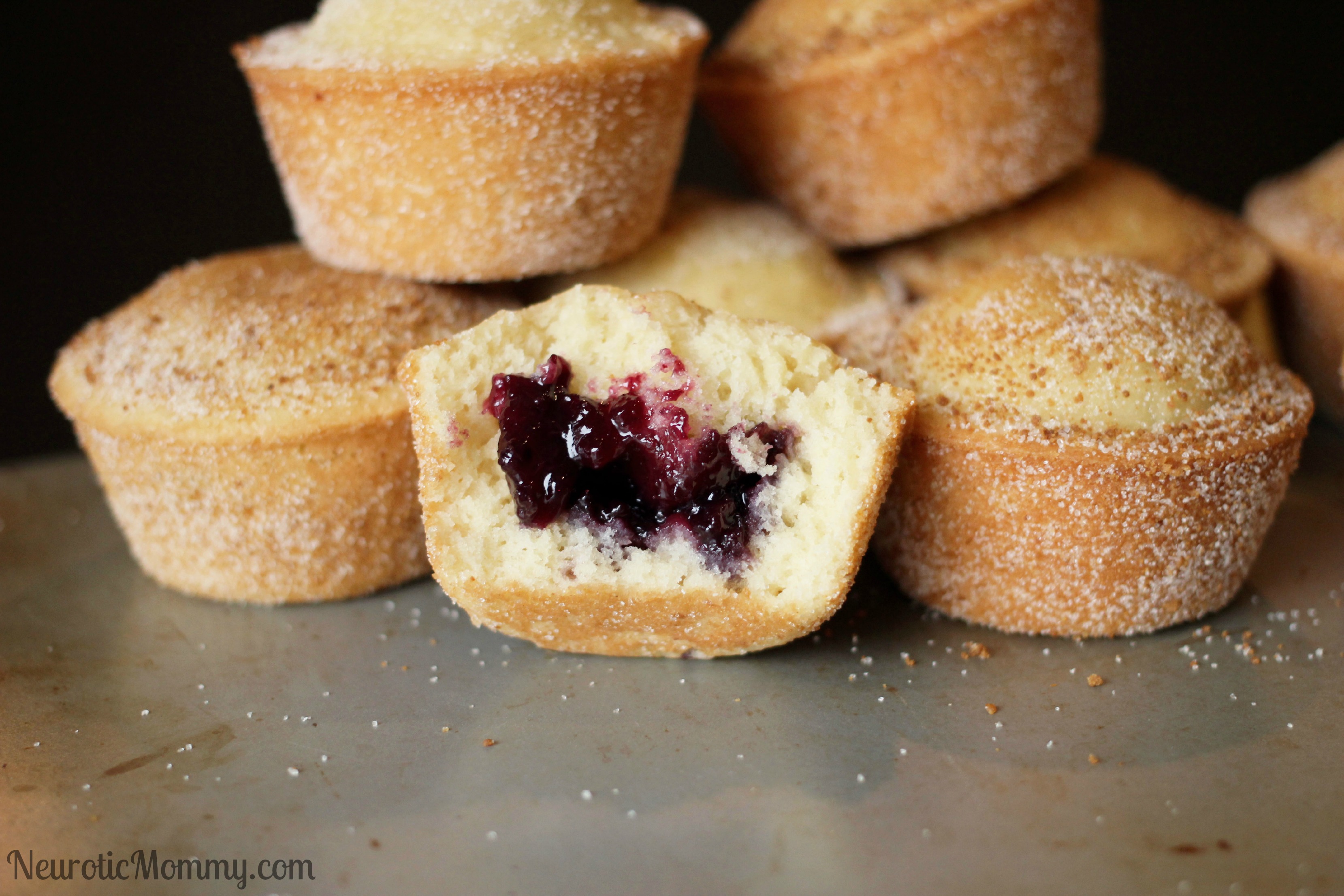 Ok so I have this thing for muffins and doughnuts. But lets be real, who doesn't. If you are the 1% who despises these two things well then I'm really sorry for you. You're missing out! Uuugh. Doughnuts and muffins have been there for me through some trying times. hahaha I kid I kid (or am I?) I in no way am supporting emotional binge eating so don't take me the wrong way, I'm being very sarcastic. But still doesn't take the love I have for them away. Eat responsibly.
I opted for blueberry jam because that's what the original recipe called for and I immediately drooled all over my keyboard. I know right, so dainty. You can use any preserve or jam but blueberry had me hello (Hello). Just close your eyes for a second. Are they closed? Well they can't be if you're reading this. LOL ok but seriously just close your eyes and picture a nice fresh cup of joe or tea, with this warm jelly filled doughnut muffin. Uuugh can you even stand it! They look like muffins taste like doughnuts hence the name. It's genius if you ask me.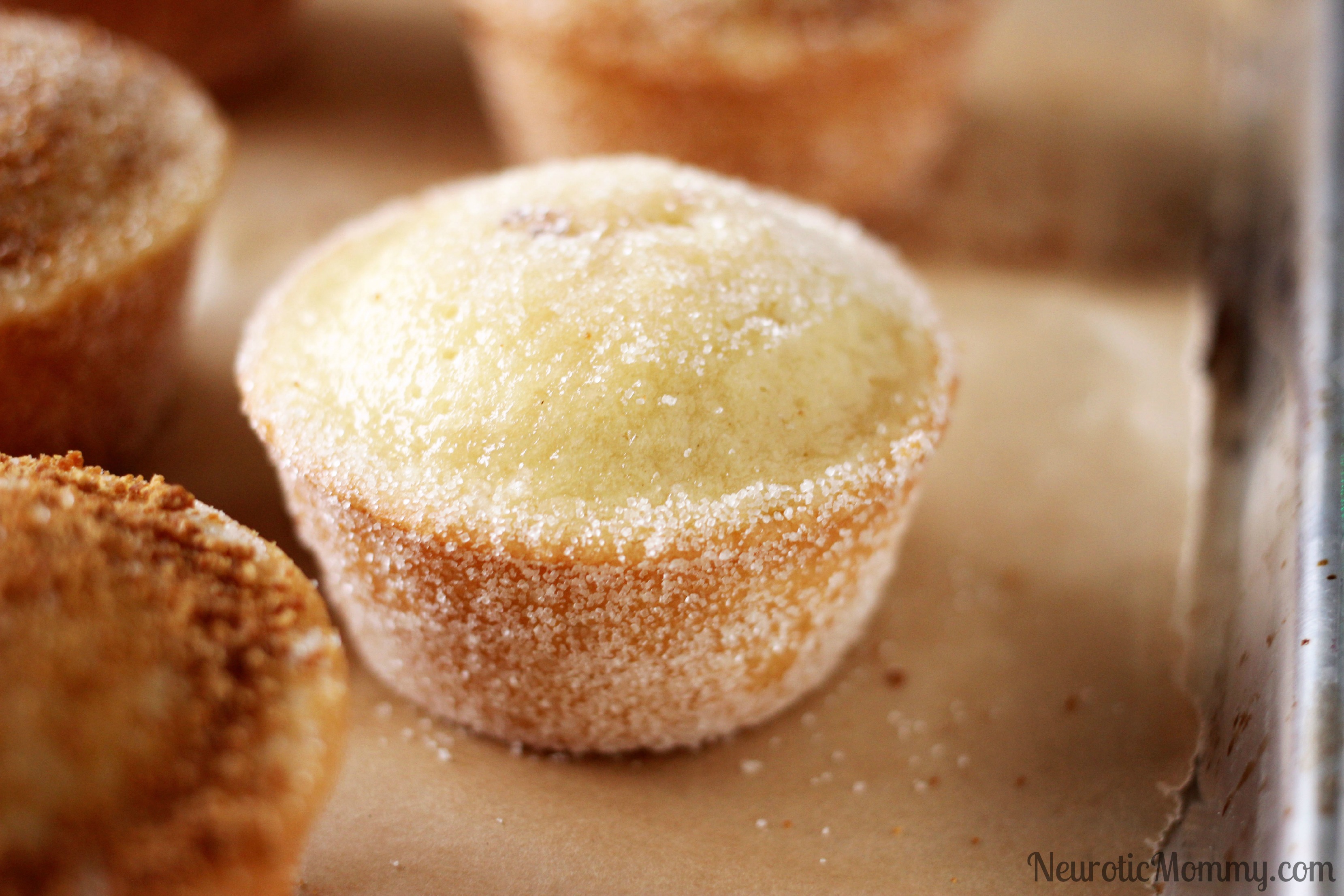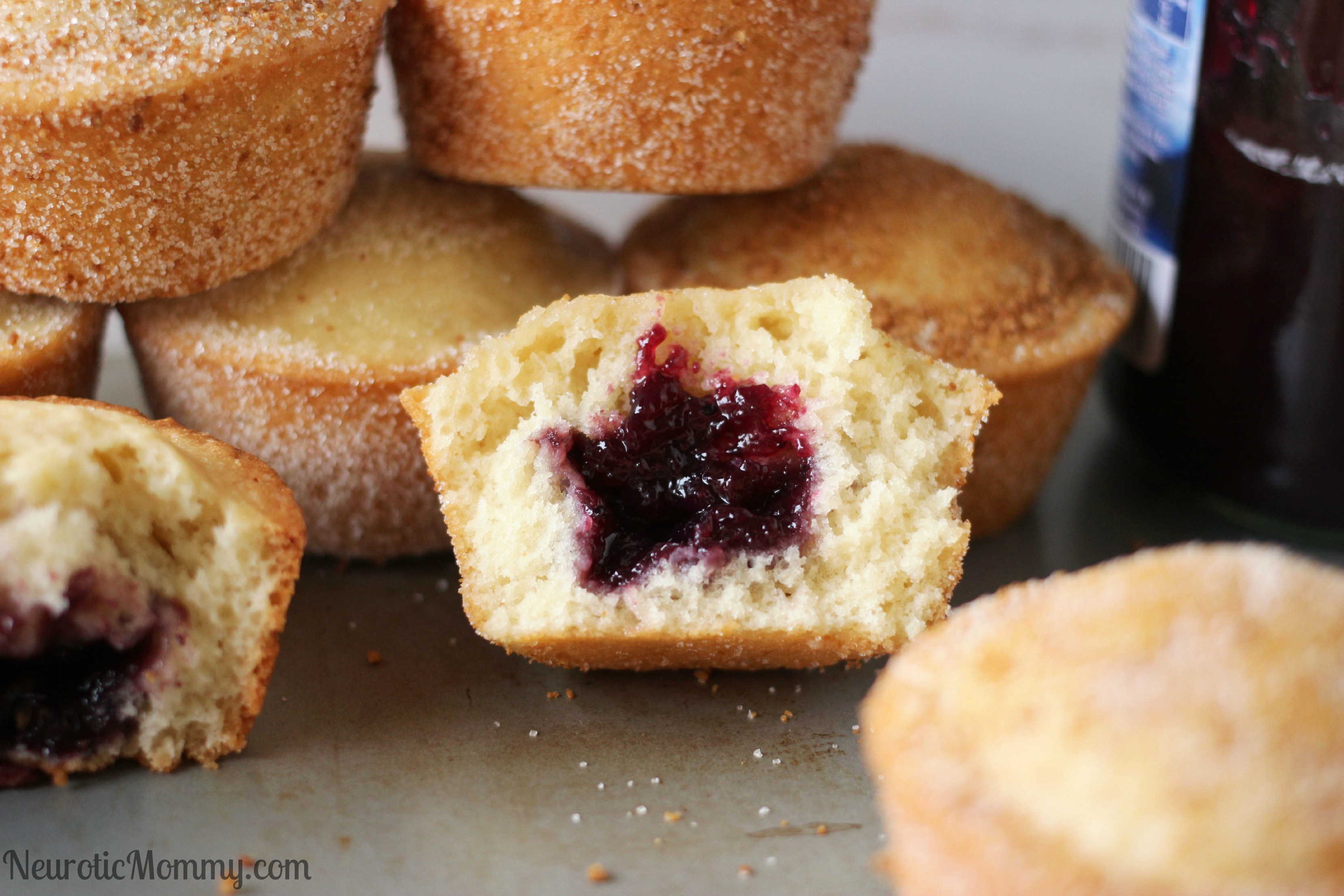 These lasted me about a week. (Lucky for them right) Easily these could have gone throughout the night but I held back to one muffin per day. Ok maybe two I swear. Not three, no definitely not three. It was the first time I made them I wanted to be positively sure they were delish. You can understand right? It hasn't happened again. At least not yet. (Did I say that out loud?) hehehe
Prep Time: 10 minutes ~ Cook Time: 20-25 minutes ~ Total Time: 30-35 minutes
Recipe adapted from SimplyDelicious.com
Ingredients
1 1/2 c whole wheat pastry flour or any flour
3/4 c coconut sugar
1 tsp baking powder
2/3 c coconut butter, softened
2 egg subs like flax or EnerG egg replacer or 2 eggs for non vegan
1 tsp vanilla extract
1/3 c plain coconut yogurt (unsweetened)
bluebbery jam (no sugar added)
extra coconut sugar for rolling or powdered coconut (optional)
Method
Preheat oven to 350F. Lightly grease muffin tin.
Sift together dry ingredients in a large bowl.
In a separate bowl whisk together all wet ingredients except butter.
Fold wet ingredients into dry ingredients then also fold in butter until well combined.
Take 2 tablespoons of batter and put into each muffin tin.
Take 1 teaspoon of blubbery jam and place in center of muffins.
Top muffins with remainder of batter. About 1 tablespoon.
Bake for 20-25 minutes and when sides are a nice golden brown.
Let cool 5 minutes in muffin tin before removing and rolling in sugar (optional).
Makes 12 large doughnut muffins. Enjoy!
Jenn's Note*** Delicious served warm!